Popping up on just about every corner, pay day loan centers are causing concern about their effect on the community.
Transcript:
>> FELICIANO VERA:
TONIGHT ON "HORIZON," ARIZONA PUBLIC SERVICE IS ASKING FOR A 20% RATE HIKE THAT WILL AFFECT BUSINESSES LIKE THIS CAMERA SHOP. HEAR FROM AN A.P.S. OFFICIAL AND ONE OF THE COMMISSIONERS WHO WILL BE DECIDING ON THAT RATE HIKE. AND THE PRO AND CONS OF PAYDAY LOAN CENTERS. MORE ON THOSE TOPICS, NEXT ON "HORIZON."

>> ANNOUNCER:
HORIZON IS MADE POSSIBLE BY THE FRIENDS OF CHANNEL 8, MEMBERS WHO PROVIDE FINANCIAL SUPPORT TO THIS ARIZONA PBS STATION. THANK YOU.

>> FELICIANO VERA:
GOOD EVENING, WELCOME TO "HORIZON." I'M FELICIANO VERA, IN FOR MICHAEL GRANT. ARIZONA PUBLIC SERVICE IS GOING TO THE ARIZONA CORPORATION COMMISSION TO ASK FOR A 20% HIKE IN ITS ELECTRICAL RATE. 60% OF THAT INCREASE IS BEING BLAMED ON SKYROCKETING NATURAL GAS PRICES. I'LL TALK TO A CORPORATION COMMISSIONER ABOUT THE RATE HIKE. BUT FIRST, MIKE SAUCEDA TELLS US HOW IT WOULD AFFECT ONE LOCAL SMALL BUSINESS.

>> MIKE SAUCEDA:
AN OVERSIZED INK JET PRINTER PRINTS OUT BEAUTIFUL IMAGES AT TEMPE'S CAMERA PHOTO PROCESSING PLANT. IT'S ONE OF TWO BUILDINGS OWNED BY JOE WOJCICH, PROPRIETER OF TEMPE CAMERA FOR THIRTY THREE YEARS. ALSO IN THE PHOTO PROCESSING CENTER, WORKERS PROCESS FILM AND PICTURES, AND DO TOUCH-UPS ON PHOTOS. IN THE OTHER TEMPE CAMERA BUILDING, WOJCICH REPAIRS CAMERAS, SELLS THEM AND SELLS FILM AND PHOTO ACCESSORIES. ALL OF THIS TAKES A LOT OF ELECTRICITY.

>> JOE WOJCICH:
WE GENERALLY RUN $4500 A MONTH BETWEEN TWO BUILDINGS.

>> MIKE SAUCEDA:
TEMPE CAMERA GETS ITS ELECTRICITY FROM ARIZONA PUBLIC SERVICE COMPANY, WHICH HAS REQUESTED A 20% RATE HIKE. HE SAYS THAT WOULD MEAN ABOUT AN EXTRA $1,000 A MONTH FOR TEMPE CAMERA IN ELECTRICITY COSTS. HE'S NOT SURE IF THE EXTRA COSTS WOULD BE PASSED ON TO CONSUMERS.

>> JOE WOJCICH:
IT'S HARD TO SAY AT THIS POINT. IT WON'T PUT US OUT OF BUSINESS, BUT IT JUST HITS THE BOTTOM LINE. WE'RE PROFITABLE ENOUGH WHERE WE CAN ABSORB THAT AND I DON'T SEE HOW I'M GOING TO BE ABLE TO GET AN EXTRA $1,000 OUT OF SOMETHING, BE IT A REPAIR OR RENTAL OR SALE ITEM. BECAUSE WE HAVE TO BE VERY COMPETITIVE.

>> MIKE SAUCEDA:
A.P.S. SAYS IT NEEDS EXTRA MONEY TO COVER HIGHER COSTS, MAINLY FOR NATURAL GAS. WOJCICH SAYS AS A BUSINESS MAN, HE CAN UNDERSTAND HAVING TO PASS ON COSTS.

>> JOE WOJCICH:
AS LONG AS THEY CAN JUSTIFY IT. I'D LIKE TO SEE THE NUMBERS AND SEE WHERE THEY'RE PULLING THE NUMBERS FROM. I'M SURE THEY CAN CUT CORNERS TOO. HAVE THEY TRIED AS MUCH AS THEY COULD? IF THEY DID, WELL, THEY'VE GOT TO SURVIVE.

>> FELICIANO VERA:
EARLIER I SPOKE WITH A.P.S. PRESIDENT JACK DAVIS ABOUT HIS COMPANY'S PROPOSED RATE HIKE. MR. DAVIS, WELCOME.

>> JACK DAVIS:
GLAD TO BE HERE.

>> FELICIANO VERA:
20% RATE HIKE. I'VE GOT A LITTLE NOTICE IN MY MAILBOX FROM A.P.S., NOTIFYING ME THAT YOU WOULD BE APPLYING TO THE CORPORATION COMMISSION FOR A RATE HIKE. WHY -- WHAT'S THE CONTEXT FOR THE APPLICATION FOR THAT HIKE, AND WHY 20%?

>> JACK DAVIS:
QUITE FRANKLY, OUR COSTS HAVE GONE UP DRAMATICALLY. WHY 20%? I THINK AS YOU -- IN THAT LETTER YOU GOT FROM ME, ALMOST 12% OF THAT IS QUITE FRANKLY JUST DUE TO NATURAL GAS. NATURAL GAS HAS INCREASED IN THE LAST THREE YEARS MORE THAN 300%. AND WE WANT TO BRING OUR PRICES UP, OUR COSTS UP TO WHERE THEY SHOULD BE. WE NOW CHARGE, THE PRICE YOU GET FROM US, GAS PRICES BASED ON 2003 COSTS. SO I SHOULD MENTION ALSO THAT THE PRICES FOR NATURAL GAS AND FUEL, THERE'S NO MARK-UP ON THAT. WE JUST ADD UP THE INVOICE, TOTAL THE INVOICE AND THEN WE WOULD SPREAD IT ACROSS ALL OUR CUSTOMERS THERE'S NO MARK UP ON THAT PIECE.

>> FELICIANO VERA:
HOW MUCH WOULD THE RATE HIKE AVERAGE FOR A CONSUMER? OBVIOUSLY YOU HAVE DIFFERENT CLASSES OF CUSTOMERS. WHAT -- WHAT CLASS -- HOW DOES THE RATE HIKE AVERAGE ACROSS YOUR CUSTOMER BASE?

>> JACK DAVIS:
IT'S PROBABLY BEST TO PUT THAT IN TERMS OF OUR COMMERCIAL CUSTOMERS. ON AVERAGE, RESIDENTIAL CUSTOMERS WOULD SEE A $19 INCREASE IN THEIR MONTHLY BILL. $19-$20. RECOGNIZE, THAT'S AN AVERAGE. FOR SOME THAT WILL BE HIGHER, FOR SOME IT WILL BE LOWER.

>> FELICIANO VERA:
DO YOU ANTICIPATE -- OBVIOUSLY IN MARCH YOU APPLIED FOR A 4.2% INCREASE IN THIS APPLICATION, IT'S COMING ON THE HEELS OF THAT. DID YOU ANTICIPATE ANY PROBLEMS WITH THE CORPORATION COMMISSION AS YOU PROCEED FORWARD?

>> JACK DAVIS:
WE MAKE THE REQUEST THROUGH THE COMMISSION, AND THERE'S A PROCESS THEY GO THROUGH. I'M SURE THEY WILL DO WHAT THEY NEED TO DO TO LOOK AT ALL THE THINGS. IT GETS DOWN TO THE MINOR DETAIL. THEY'LL ASK US A THOUSAND QUESTIONS. THE RATE FILING ITSELF IS MANY VOLUMES, AND I THINK THAT THEY WILL DO THEIR JOB, THEY WILL ASK US A LOT OF THE TOUGH QUESTIONS. WE NEED TO DEFEND OURSELVES-- IT'S UP TO US TO PROVE THE NEED, AND I THINK THEY WILL DO THEIR JOB AND ASK US THE TOUGH QUESTIONS, AND WE'RE HOPING BY THE END OF NEXT YEAR WE GET A RESOLUTION TO OUR REQUEST.

>> FELICIANO VERA:
NOW, SOUTHWEST GAS AS I UNDERSTAND TODAY JUST ANNOUNCED THEY'RE LOOK AT AN AVERAGE RATE HIKE FOR THEIR ARIZONA CUSTOMERS OF ABOUT NINE CENTS, AND THEY'RE ATTRIBUTING THAT TO THE FACT THEY WERE ABLE TO BUY IN ADVANCE ADEQUATE SUPPLIES AND BUFFER THEIR CUSTOMERS, SO IN ARIZONA THEY'RE NOT AS IMPACTED AS HARD AS SOME OF THEIR CUSTOMERS ELSEWHERE. HOW DOES THAT -- HOW DOES THAT FACTOR INTO YOUR APPLICATION FOR A RATE HIKE? DOES THAT -- DOES THAT IMPACT YOUR CALCULUS?

>> JACK DAVIS:
THAT IS A GREAT QUESTION. WE HAVE A VERY AGGRESSIVE WHAT WE CALL HEDGING PROGRAM. WHERE WE ACTUALLY BUY FINANCIAL FUTURES OR FISCAL FUTURES OF NATURAL GAS TO LEVEL OUT THE VOLATILITY FOR OUR CUSTOMERS. TO GIVE YOU A QUANTIFICATION OF THAT, IN 2006, THE VALUE OF THAT HEDGE, IN OTHER WORDS, THE VALUE OF THAT HEDGE IF I CASHED IT OUT TODAY, IS SOMEWHERE BETWEEN $80 MILLION-$100 MILLION. THE PRICE OF NATURAL GAS IN 2006 THAT WE PAY WILL BE $80 MILLION TO $100 MILLION LESS THAN THE MARKET PRICE OF NATURAL GAS.

>> FELICIANO VERA:
NOW, ASSUMING -- LET'S ASSUME THAT YOU PROCEED WITH THE -- WITH THE APPLICATION, AND YOU RUN INTO HICCUPS. WHAT HAPPENS TO YOUR BOTTOM LINE, WHAT HAPPENS TO A.P.S. IF, SAY, THE RATE HIKE IS ONLY APPROVED AT A 5% OR 10% LEVEL?

>> JACK DAVIS:
IT'S HARD FOR ME TO PUT IT IN DIFFERENT GRADES, BUT I CAN TELL YOU WE'RE THE SECOND FASTEST ELECTRIC UTILITY COMPANY IN THE COUNTRY. THIS YEAR THROUGH 2008 WE'RE GOING TO INVEST $3 BILLION WORTH OF INVESTMENT IN THE INFRASTRUCTURE OF THE STATE. IT'S VERY IMPORTANT FOR OUR -- FOR US TO REMAIN A FINANCIALLY VIABLE INVESTMENT. YOU CAN LITERALLY PUNCH A BUTTON ON YOUR COMPUTER AND INVEST HALFWAY AROUND THE WORLD, I'M COMPETING AGAINST THAT. SO IT'S VERY IMPORTANT THAT WE DO THAT. PART OF OUR REQUEST IS TO MAKE SURE WE STAY A VIABLE INVESTMENT OPPORTUNITY TO FUND THAT INFRASTRUCTURE FOR THE STATE.

>> FELICIANO VERA:
WELL, WITH THAT, WE'RE OUT OF TIME, MR. DAVIS. THANK YOU SO MUCH.

>> JACK DAVIS:
FELICIANO, THANK YOU VERY MUCH.

>> FELICIANO VERA:
A.P.S. MUST GET APPROVAL FOR RATE HIKES FROM THE ARIZONA CORPORATION COMMISSION. HERE NOW TO TALK ABOUT THE RATE HIKE IS CORPORATION COMMISSIONER KRIS MAYES. COMMISSIONER MAYES, WELCOME.

>> KRIS MAYES:
GOOD EVENING FELICIANO.

>> FELICIANO VERA:
20% RATE HIKE. IS THAT CONSIDERED EXCESSIVE?

>> KRISITN MAYES:
I'LL TELL YOU WHAT, I WOULD CALL IT SHOCKING, AND AN EXTREMELY LARGE INCREASE REQUEST. JACK DAVIS JUST SAID ONE VERY TRUE THING -- IT'S GOING TO BE UP TO A.P.S. TO PROVE THE NEED FOR THIS KIND OF RATE INCREASE.

>> FELICANO VERA:
WHAT KIND OF INFORMATION WOULD YOU BE SEEKING FROM A.P.S. AS THEY PACKAGE THEIR APPLICATION FOR THE RATE INCREASE?

>> KRIS MAYES:
WELL, THE REAL QUESTION FOR ME IS, WHY DOES A.P.S. NEED A 20% RATE INCREASE WHEN THE CORPORATION COMMISSION JUST GAVE THEM A 4.2% RATE INCREASE? THEY'RE IN FOR A 1.2% SURCHARGE INCREASE AND NEXT APRIL THEY'RE GOING TO GET A 4% OR 5% INCREASE, WHICH IF YOU ADD ALL THAT TOGETHER, THAT'S 10% IN INCREASES, AND ON TOP OF THAT THEY WANT TO STACK 20%. SO WE'RE GOING TO BE LOOKING AT A LOT OF DIFFERENT THINGS, INCLUDING WHY THEY NEED SUCH A SIZABLE INCREASE NEXT YEAR.

>> FELICIANO VERA:
IS IT TYPICAL FOR A UTILITY TO GET A RATE HIKE THAT'S MORE THAN IT REALISTICALLY EXPECTS?

>> KRIS MAYES:
NOT IN ARIZONA. [LAUGHTER] NO. WE WILL LOOK AT WHAT A.P.S. ACTUALLY NEEDS TO DEAL WITH THE KIND OF GROWTH THAT WE HAVE HAD IN THE STATE OF ARIZONA OVER THE LAST FEW YEARS. BUT WE WON'T GIVE THEM ANY MORE THAN THAT. AND I WANT THE PEOPLE OF ARIZONA TO KNOW THAT THEY AREN'T GOING TO BE SEEING A 20% RATE INCREASE ANY TIME SOON. THIS IS GOING TO TAKE A LONG TIME, WE OFTEN TAKE UPWARDS OF A YEAR TO PROCESS A RATE CASE. WE WILL GO THROUGH EVERY LINE ITEM TO SEE EXACTLY WHAT THE COMPANY NEEDS. MR. DAVIS JUST SAID THAT THE COST OF NATURAL GAS HAS GONE UP. WELL, THAT IS TRUE, BUT NO OTHER ELECTRIC UTILITY IN THE STATE OF ARIZONA HAS COME IN ASKING FOR A 20% RATE INCREASE. SO WE HAVE TO ASK, WHAT IS GOING ON AT A.P.S. THAT THEY NEED A 20% RATE INCREASE WHEN OTHER UTILITIES HAVE NOT ASKED FOR THAT SIZABLE AN AMOUNT?

>> FELICIANO VERA:
LET'S ASSUME FOR A MINUTE THAT THE RATE INCREASE, OR THAT IF A RATE INCREASE WERE NOT APPROVED, THERE WOULD BE AN IMPACT ON THEIR BOTTOM LINE. WOULDN'T A RATE INCREASE THEN BE JUSTIFIED TO KEEP THEM SOLVENT?

>> KRIS MAYES:
CLEARLY WE HAVE TO KEEP THEM SOLVENT. WE NEED A STRONG, HEALTHY, VIBRANT UTILITY TO DEAL WITH THE 12,000 PEOPLE THAT ARE MOVING TO ARIZONA EVERY MONTH. IMAGINE, 12,000 PEOPLE MOVING TO ARIZONA EVERY MONTH, AND ARIZONA -- ARIZONA CORPORATION COMMISSION HAS DONE A VERY GOOD JOB OF MAKING SURE OUR UTILITIES DO INVEST IN THE KIND OF INFRASTRUCTURE WE NEED. POWER PLANTS, POWER LINES, AT THE SAME TIME, THE STATES LIKE CALIFORNIA HAVE NOT. CALIFORNIA HASN'T BUILT A POWER PLANT IN 20 YEARS. ARIZONA HAS BEEN SITING THOSE POWER PLANTS. BUT THAT IS A SEPARATE MATTER, REALLY, FROM WHETHER A UTILITY NEEDS AN INCREASE OF THAT MAGNITUDE. WE WILL JUDGE THE CASE, WE WILL GIVE THEM A FAIR HEARING. BUT WE WILL ALSO USE THIS AS AN OPPORTUNITY TO GO BACK AND LOOK AT WHETHER OR NOT WHAT WE GAVE THEM IN THE PAST WAS THE RIGHT THING. WE GAVE THEM, FELICIANO, AN ADJUSTOR MECHANISM WHICH IS SUPPOSED TO ALLOW THEM TO PASS THE COSTS OF NATURAL GAS ON TO CUSTOMERS. THEY HAVEN'T EVEN ALLOWED THAT MECHANISM TO GO INTO PLACE IN APRIL BEFORE COMING IN FOR A 20% RATE INCREASE. WE'RE GOING TO LOOK AT EVERYTHING IN THIS RATE CASE.

>> FELICIANO VERA:
NOW, WHAT CAN THE PUBLIC DO TO LET THE COMMISSION AND YOUR STAFF KNOW HOW THEY FEEL ABOUT THE PROPOSED RATE INCREASE?

>> KRIS MAYES:
I'M GLAD YOU ASKED THAT QUESTION, BECAUSE I THINK THAT'S A VERY, VERY IMPORTANT ISSUE. MY PHONES, MY EMAIL, MY PHONES HAVE BEEN RINGING OFF THE HOOK, MY EMAIL IN-BOX IS FULL AND MY MAILBOX IS FULL FROM PEOPLE WHO ARE FRUSTRATED BY THE IDEA OF A 20% RATE INCREASE. I RECOMMEND THEY CALL THE COMPANY. I RECOMMEND THAT THEY CALL OR WRITE THE ARIZONA CORPORATION COMMISSION. AND LET US KNOW HOW YOU FEEL, AND WE WILL DOCKET THAT AS A PIECE OF COMMENTARY IN THE ACTUAL RATE CASE.

>> FELICANO VERA:
COMMISSIONER MAYES, THANK YOU FOR YOUR TIME.

>> KRIS MAYES:
THANK YOU.

>> FELICIANO VERA:
PAYDAY LOAN CENTERS ARE THE LAST RESORT FOR MANY CONSUMERS, BUT THEIR HIGH INTEREST RATES CAN BE DANGEROUS. BUT THE GROWTH OF THE PAYDAY LENDING SPREE HAS CONTINUED, WITH AN ESTIMATED 22,000 OUTLETS NATIONALLY. PHOENIX IS HOME TO ABOUT 200 AT THIS TIME. PRODUCER CHRISTOPHER CONOVER BRINGS US THIS REPORT FROM TUSCON, WHICH IS ALSO EXPERIENCING THE PHENOMENON.

>> CHRISTOPHER CONOVER:
IT HAPPENS TO NEARLY EVERYBODY AT SOME POINT. YOUR CAR BREAKS DOWN. AN UNEXPECTED BILL COMES IN. A FAMILY EMERGENCY. AND YOU JUST DON'T HAVE THE CASH YOU NEED TO TAKE CARE OF THE PROBLEM. IN THOSE TOUGH TIMES, SOME PEOPLE, LIKE MISTY SMALL, TURN TO PAYDAY LENDERS TO GET THEM THROUGH.

>> MISTY SMALL:
I HAD QUIT GETTING CHILD SUPPORT, A SINGLE MOTHER OF THREE, AND WE LIVED PAYCHECK-TO-PAYCHECK ANYWAY. I'M -- I WORK AS A DENTAL ASSISTANT, AND EVEN IN TUSCON, DENTAL ASSISTING DOESN'T PAY COMPARABLE WAGE TO KEEP UP WITH THE COST OF LIVING. SO I STARTED GOING THERE TO GET PAYROLL ADVANCES.

>> CHRISTOPHER CONOVER:
MISTY TOOK THE LOANS OUT A COUPLE OF TIMES, AND GOT HERSELF IN DEEPER FINANCIAL TROUBLE WHEN IT CAME TIME TO PAY THE LOANS BACK. DUE TO THE HIGH INTEREST RATES.

>> MISTY SMALL:
YOU'RE STUCK ALWAYS BORROWING MONEY, OR IF YOU'RE GOING TO GO THROUGH A REALLY SERIOUS HARD TIME FOR A WHILE TRYING TO CLIMB BACK UP OUT OF THE FINANCIAL PIT THAT YOU'VE PRETTY MUCH PUT YOURSELF IN WITH THESE PAYDAY PAY LENDING PLACES.

>> CHRISTOPHER CONVOER:
STORIES LIKE MISTY'S ARE PROMPTING A LOOK AT THE PAYDAY LOAN INDUSTRY. COMING UNDER PARTICULAR SCRUTINY ARE THE FEES AND INTEREST RATES CHARGED BY THE COMPANIES. 15% FOR A TWO-WEEK LOAN.

>> KELLY GRIFFITH:
15% FEE PER $100 BORROWED. IF YOU ANNUALIZE THAT OUT OVER A YEAR, IT COMES TO $390 -- 390% PLUS, DEPENDING. WHICH IS A PRETTY HIGH INTEREST RATE.

>> CHRISTOPHER CONVOVER:
THOSE INVOLVED WITH THE PAYDAY INDUSTRY SAY, HOWEVER, THE RATE IS NOT SO HIGH AS OPPONENTS ARGUE.

>> COLIN ZIMMERMAN:
THE A.P.R. DOESN'T MAKE ANY SENSE. IT'S APPLES AND ORANGES. WE HAVE A TWO-WEEK LOAN, WHICH WE CHARGE 15% ON. IT WAS NEVER MEANT TO BE A 52-WEEK LOAN OR 30-YEAR LOAN. A.P.R.'S MAKE SENSE WHEN YOU'RE BUYING A HOUSE OR YOUR CAR, OVER X MANY YEARS THIS IS HOW MUCH PERCENTAGE YOU'RE GOING TO PAY. WE DON'T INTEND IT TO BE THAT LONG OF A LOAN. THE AVERAGE IS FOUR WEEKS. IT'S A TWO-WEEK LOAN, SO TO CALL IT X MANY PERCENTAGES JUST DOESN'T MAKE A LOT OF SENSE. IN OUR MIND.

>> CHRISTOPHER CONOVER:
THEY ALSO SAY THEIR LOANS TEND TO GO TO A HIGH RISK CLIENTELE. SO THEY HAVE TO CHARGE HIGHER FEES.

>> COLIN ZIMMERMAN:
FOR EVERY ONE PERSON THAT WALKS AWAY AND WE NEVER SEE AGAIN, IT TAKES SEVEN NEW LOANS TO MAKE UP THAT DIFFERENCE. THAT DOESN'T COUNT THE SEVEN NEW LOANS YOU'VE JUST INCURRED WHO YOU DON'T KNOW HOW MANY OF THOSE YOU'RE NOT GOING TO SEE AGAIN. SO THERE IS A FEE FOR DOING -- FOR TAKE OUT THESE LOANS, AND THEY'RE NOT EXTRAVAGANT, BUT THEY ARE 15% GENERALLY. AND THAT COVERS IT. THAT'S WHY THE FEES ARE THERE. THAT'S WHY WE DO HAVE 15% ON TOP OF THE FEE LOAN.

>> CHRISTOPHER CONOVER:
AND WHERE THE PAYDAY LOAN STORES ARE LOCATED IS ALSO RAISING SOME EYEBROWS.

>> KELLY GRIFFITH:
THEY SEEM TO TARGET, ACCORDING TO WHAT WE'VE BEEN ABLE TO ASCERTAIN THROUGH OUR RESEARCH, AND NATIONAL RESEARCH AS WELL, HIGH TO MEDIUM STRESS AREAS, MINORITY LOW-INCOME, AND 11 BY TARGETING THOSE PARTICULAR CUSTOMERS, THEY'RE BASICALLY EXTRACTING PROFITS FROM A COMMUNITY THAT CAN LEAST AFFORD IT.

>> CHRISTOPHER CONOVER:
AT LAST COUNT, 131 PAYDAY STORES EXIST IN PIMA COUNTY. IF YOU BREAK THE LOCATIONS DOWN GEOGRAPHICALLY BASED ON THE DISTRICTS FOR THE COUNTY BOARD OF SUPERVISORS, YOU FIND 11 STORES IN DISTRICT ONE, 50 STORES IN DISTRICT TWO, 22 STORES IN DISTRICT THREE, 16 STORES IN DISTRICT FOUR, AND 31 STORES IN DISTRICT FIVE. COLLIN ZIMMERMAN SAYS DESPITE THAT MAP, HIS INDUSTRY IS NOT TARGETING DAVIS MOUNTAIN AIR FORCE BASE OR LOW-INCOME PEOPLE.

>> COLIN ZIMMERMAN:
WE BASE OUR STORES WHERE WE RENT, COMPLETELY ON TRAFFIC COUNTS. SO IF YOU'VE GOT A LOT OF CARS GOING BY YOUR INTERSECTION, WE'RE GOING TO HAVE A STORE THERE, JUST LIKE ANY OTHER INDUSTRY. YOU'LL SEE US AND YOU'LL SEE THE MCDONALD'S, YOU'LL SEE THE CIRCLE-K'S, AND IF THERE AREN'T ANY TRAFFIC THERE, YOU PROBABLY WON'T SEE US. ALSO, YOU'LL SEE CHECK CASHING, PAYDAY LOAN STORES, SOMETIMES THEY'RE THE SAME, SOMETIMES THEY'RE VERY DIFFERENT. SO JUST BECAUSE YOU SEE THREE STORES DOESN'T MEAN THEY'RE ALL DOING THE SAME THING.

>> CHRISTOPHER CONOVER:
PIMA COUNTY SUPERVISOR RAMONE VALDEZ, WHO REPRESENTS DISTRICT TWO WHERE THE MOST STORES ARE, AS WELL AS D.M., DOESN'T BUY THAT ARGUMENT. AND IS BEHIND A MOVE TO CHANGE THE ZONING LAWS, MAKING IT HARDER FOR NEW STORES TO OPEN.

>> RAMON VALADEZ:
IT CERTAINLY AFFECTS THE PUBLIC HEALTH AND SAFETY IN OUR COMMUNITY. SO WHAT WE'RE TRYING TO DO IS TRYING TO MEND PLANNING ORDINANCES TO MAKE IT MORE DIFFICULT FOR PAYDAY LOAN CENTERS TO COME INTO THIS COMMUNITY AND TAKE ADVANTAGE OF OUR COMMUNITY MEMBERS.

>> CHRISTOPHER CONOVER:
THE CITIES OF TUSCON AND SOUTH TUSCON ARE CONSIDERING SIMILAR ZONING RESTRICTIONS AS A WAY TO GET AT PAYDAY LOAN STORES. BUT INDUSTRY OFFICIALS SAY ZONING IS THE WRONG WAY TO GO.

>> COLIN ZIMMERMAN:
WE DON'T KNOW OF ANY REASON WHY WE ENDANGER THE HEALTH, SAFETY, OR WELFARE OF THE COMMUNITY. AND THAT'S THE TEST YOU NEED TO HAVE TO REGULATE, OR TO ZONE. WE OPERATE THE SAME WAY LIKE WE'VE BEEN SAYING, AS A CIRCLE-K, AND YOU'RE NOT REGULATING THEM. SO UNTIL YOU START REGULATING OTHER CONVENIENCE INDUSTRIES, WE DON'T SEE WHY WE'RE BEING SINGLED OUT.

>> CHRISTOPHER CONOVER:
THE COMMANDING OFFICERS AT THE AIR BASE HAVE NO OFFICIAL POSITION ON ANY OF THE PAYDAY LOAN LEGISLATION. HOWEVER, THEY WOULD PREFER THAT THE AIRMEN WHO WORK HERE NOT GO TO THE PAYDAY LOAN ESTABLISHMENTS TO GET MONEY.

>> CLAYTON MOORE:
WHEN THEY DO COME IN AND IT'S AN EMERGENCY, AND IT FITS CERTAIN CRITERIA, WE'RE ABLE TO PROVIDE THEM WITH A SHORT-TERM LOAN, AND IT'S INTEREST-FREE.

>> CHRISTOPHER CONOVER:
TO HELP AIRMEN STAY OUT OF TROUBLE, EACH NEW RECRUIT GOES THROUGH A SIX- TO SEVEN-HOUR FINANCIAL TRAINING COURSE. DESPITE, THAT OVER THE LAST FOUR YEARS, MOORE SAYS HE'S DEALT WITH 4,000 CASES OF AIR FORCE PERSONNEL GETTING THEMSELVES IN FINANCIAL TROUBLE.

>> CLAYTON MOORE:
SO WHAT WE END UP DOING IS MAKING SURE THAT THE MEMBER AND HIS FAMILY IS EATING PROPERLY, GOT A PLACE TO STAY, ABLE TO TAKE CARE OF THE PRIMARY THING, AND THAT'S THE MISSION OF THE AIR FORCE. ONCE WE SATISFY THAT, WHAT'S LEFT WE TRY TO PAY EVERYBODY THAT WE POSSIBLY CAN. AFTER THAT, WHAT WE TRY TO DO IS GET THEM A PART-TIME JOB, AND STILL KEEP THEM UNDER OUR WING TO MAKE SURE THAT THEY DON'T GO TO EXCESS IN THE FUTURE.

>> CHRISTOPHER CONOVER:
THE PAYDAY INDUSTRY HAS INTERNAL BEST PRACTICES WHEN IT COMES TO DEALING WITH THE MILITARY. THOSE IDEAS WERE PART OF A BILL IN THE STATE LEGISLATURE THAT FAILED EARLIER THIS YEAR. BUT THE SPONSORS ARE GEARING UP AGAIN FOR THE NEXT LEGISLATIVE SESSION.

>> REP. MARIAN MCCLURE:
I DON'T KNOW THAT IT'S IN THE BEST INTEREST OF PEOPLE TO COMPLETELY ELIMINATE THE PROGRAM. BUT I DO THINK IT'S IN THE BEST INTEREST OF THE PEOPLE TO DEFINITELY REDUCE THE INTEREST RATE THAT THEY'RE ABLE TO CHARGE. I THINK IT'S IN THE INTEREST OF THE PEOPLE TO REQUIRE THEM TO ACCEPT SUBSTANTIAL PARTIAL PAYMENTS.

>> CHRISTOPHER CONOVER:
ARIZONA'S NOT THE ONLY STATE LOOKING AT PAYDAY LEGISLATION. NEW MEXICO LAWMAKERS ARE TRYING TO CAP FEES, EVEN GETTING BACKING FROM THE PENTAGON. AND THE U.S. SUPREME COURT WILL HEAR A PAYDAY LENDING CASE IN THE FALL.

>> FELICIANO VERA:
WE SPOKE WITH THE GENERAL COUNSEL FOR THE ARIZONA COMMUNITY FINANCIAL SERVICES ASSOCIATION, LEE MILLER. HE REPRESENTS THE PAYDAY LOAN CENTER INDUSTRY IN ARIZONA. WE ASKED HIM ABOUT THE DEMAND FOR THE BUSINESS AND THE POSSIBILITY OF CITY ZONING RESTRICTIONS.

>> LEE MILLER:
PAYDAY LOAN COMPANIES EXIST BECAUSE BANKS DON'T WANT OUR CUSTOMERS AS THEIR CUSTOMERS. IF ALL YOU NEED FROM A BANK IS A CHECKING ACCOUNT, A PLACE FOR YOUR EMPLOYER TO DEPOSIT YOUR PAYCHECK AND FOR YOU TO WRITE SOME CHECKS TO PAY YOUR BILLS, YOU'RE NOT A VERY PROFITABLE CUSTOMER FOR THE BANK. AND IN ORDER TO MAKE YOU A PROFITABLE CUSTOMER, BANKS OVER THE LAST DECADE HAVE COME UP WITH A WIDE ARRAY OF FEES THAT THEY TACK ON TO THE VARIOUS TRANSACTIONS. THAT THE TYPICAL ARIZONAN WANTS TO DO. WELL, THOSE FEES FRANKLY HAVE GOTTEN TO THE POINT WHERE THE NUMBER ONE REASON IN INDIVIDUAL -- AN INDIVIDUAL TAKES OUT A PAYDAY LOAN IS TO AVOID BANK CHARGES. YOU'VE GOT A HOSPITAL COPAY, YOU'VE GOT A COVER. YOUR CAR FINALLY LET GO. AND YOU NEED $400 TO GET THE CAR BACK. IF YOU DON'T HAVE A CAR, YOU'RE NOT WORKING, AND YOU RAPIDLY SPIRAL DOWN INTO A WORLD THAT NOBODY WANTS TO GO TO. YOU HAVE TWO CHOICES TO GET THE CAR BACK FROM THE MECHANIC. YOU CAN WRITE THE MECHANIC A BAD CHECK, THE GOOD NEWS IS YOU GET THE CAR BACK. THE BAD NEWS IS, A MINIMUM, THE BANK IS GOING TO DING YOU $25 FOR INSUFFICIENT FUNDS, AND THE MECHANIC IS GOING TO DING YOU $25 FOR INSUFFICIENT FUNDS. $50. OR DO YOU GO TO THE PAYDAY LENDER, BORROW THE MONEY, THE TYPICAL CHARGE ON A $300 PAYDAY LOAN IS $45. SO IF THE CHOICE IS BOUNCE A $300 CHECK OR BORROW $300 AT THE PAYDAY LENDER TO COVER THAT $300 CHECK, THE MORE PRUDENT APPROACH FRANKLY IS TO GET A PAYDAY LOAN. THE BUSINESS MODEL THAT PAYDAY LOAN COMPANIES FOLLOW IS THE EXACT SAME BUSINESS MODEL OF THE FAST FOOD INDUSTRY, THE EXACT SAME MODEL OF THE CONVENIENCE STORE FOLLOWS. WE'RE NOT TERRIBLY INTERESTED IN KNOWING WHO CAN WALK TO OUR STORES. WE'RE VERY INTERESTED IN WHO DRIVES PAST OUR STORES. THERE ARE PAYDAY LOAN STORES IN COMMUNITIES HERE IN METROPOLITAN PHOENIX WHERE THE MEDIAN INCOME IS VERY SUBSTANTIAL, HOME VALUES ARE VERY HIGH, NEIGHBORS ARE JUST TOTALLY PLUMBING. WHY WOULD YOU PUT A PAYDAY LOAN STORE IN MY NEIGHBORHOOD? BECAUSE YOU NICE PEOPLE EMPLOY LOTS OF FOLKS WHO ARE PAYDAY LOAN CUSTOMERS. AND THEY ALL DRIVE THROUGH YOUR COMMUNITY TO MOW YOUR GRASS, TO PAINT YOUR HOUSE, TO CLEAN YOUR POOL, AND ON THEIR WAY IN OR ON THEIR WAY OUT, FRANKLY, WE WANT TO HAVE THE OPPORTUNITY LIKE MCDONALD'S, LIKE CIRCLE-K, TO CAPTURE THEIR BUSINESS.

>> FELICIANO VERA:
JOINING US NOW TO TELL US WHAT THE CITY OF PHOENIX IS PLANNING, PHOENIX COUNCILMAN TOM SIMPLOT. COUNCILMAN SIIMPLOT, WELCOME.

>> TOM SIMPLOT:
THANKS.

>> FELICIANO VERA:
LAST MONTH THE PHOENIX CITY COUNCIL REGIONAL COOPERATION OF GOVERNMENTAL SUBCOMMITTEE INTRODUCED -- HELD A SPECIAL MEETING TO DISCUSS PAYDAY LEND CAN. I KNOW THAT THIS SEEMS TO BE A FAIRLY HOT TOPIC AMONG NEIGHBORHOOD LEADERS. WHAT CAME OUT OF THAT MEETING.

>> TOM SIMPLOT:
A RECOMMENDATION THAT IS NOW GOING TO THE PLANNING COMMISSION AT THE CITY LEVEL TO CREATE A NEW ZONING ORDINANCE THAT WOULD REQUIRE PAYDAY LOAN CENTERS TO BE AT LEAST 1,000 FEET FROM ANOTHER PAYDAY LOAN CENTER AND TO PUT THOSE CENTERS INTO THE SAME CATEGORY AS MASSAGE PARLORS, TATTOO PARLORS, BARS, AND A FEW OTHER SELECTED CONSUMER RETAIL ESTABLISHMENTS. AND WE FEEL THAT'S A VERY FAIR AND EQUITABLE WAY TO TRY TO MANAGE THE PROLIFERATION OF THESE LOCATIONS.

>> FELICIANO VERA:
WHY LIMIT YOUR ACTION JUST TO THE ZONING ORDINANCE THAT WOULD LIMIT THEIR POPULATION IN NEIGHBORHOODS?

>> TOM SIMPLOT:
THE ZONING ORDINANCE APPROACH IS REALLY THE ONLY APPROACH WE HAVE UNDER STATE LAW. WE ARE VERY LIMITED AT THE CITY AS TO WHAT WE CAN DO, AND THE ZONING APPROACH, QUITE FRANKLY, IS THE MOST BASIC REASONABLE RATIONAL APPROACH THAT WE CAN TAKE.

>> FELICIANO VERA:
DO YOU THINK THAT THESE CENTERS PRACTICE PREDATORY LENDING?

>> TOM SIMPLOT:
PERSONALLY, I DO. WE HEARD IT ON THE REPORT EARLIER. WE FEEL THESE ESTABLISHMENTS TAKE ADVANTAGE OF THOSE LEAST ABLE TO MAKE TRUE ECONOMIC CHOICES. AND WE FEEL IT'S IMPORTANT THAT WE REGULATE THE LOCATION OF THESE ESTABLISHMENTS.

>> FELICIANO VERA:
AS WE HEARD IN THAT PACKAGE, THESE CENTERS TEND TO PROLIFERATE IN LOW-INCOME COMMUNITIES, MINORITY COMMUNITIES. CAN THE ARGUMENT BE MADE THE MARKETPLACE OUGHT TO DECIDE WHERE THESE CENTERS GO?

>> TOM SIMPLOT:
AGAIN, IT GOES BACK TO THE BASIC FUNDAMENTAL RIGHT OR FUNCTION OF THE CITY GOVERNMENT. AND THAT IS TO REGULATE WHERE AND HOW CERTAIN ESTABLISHMENTS AND CERTAIN BUSINESSES SHOULD GO. NO DIFFERENT THAN HOW WE REGULATE, FOR EXAMPLE, WHERE A DRIVE-THROUGH RESTAURANT SHOULD GO. WE REGULATE HOW CLOSE A DRIVE-THROUGH RESTAURANT CAN BE FROM OTHER ENTITIES. AND IF YOU WANT TO DRAW THAT COMPARISON, THIS IS TO ME A MUCH MORE IMPORTANT ISSUE TO REGULATE THAN A DRIVE-THROUGH RESTAURANT.

>> FELICIANO VERA:
COUNCILMAN SIMPLOT, LET ME ASK YOU, IS THE CITY PLANNING ON WORKING IN CONJUNCTION WITH THE BANKING ASSOCIATION TO ADDRESS SOME OF THESE PREDATORY LENDING ISSUES AT A STATE LEVEL?

>> TOM SIMPLOT:
YOU MENTIONED THE BANKING INDUSTRY. WE'RE NOT REALLY TALKING ABOUT THE BANKING INDUSTRY HERE. WE'RE TALKING ABOUT THE PAYDAY LOAN INDUSTRY. THERE'S A BIG DIFFERENCE. THE PAYDAY LOAN INDUSTRY ISN'T REGULATED BY OUR STATE BANKING DEPARTMENT. AND THAT IS REALLY THE FUNDAMENTAL DIFFERENCE. THERE IS VERY LITTLE, VERY LITTLE REGULATION WITH REGARD TO THESE PAYDAY LOAN CENTERS.

>> FELICIANO VERA:
NOW, AS WE DISCUSSED EARLIER, THERE SEEM TO BE A PROLIFERATION OF THESE, AND IT IS BECOMING A FAIRLY SIGNIFICANT PROBLEM THAT IS OF CONCERN TO NEIGHBORHOOD ASSOCIATIONS. DO YOU BELIEVE THAT THESE CENTERS ATTRACT CRIME, OR CAUSE ANY OTHER PROBLEMS IN NEIGHBORHOODS FROM A BLIGHT PERSPECTIVE?

>> TOM SIMPLOT:
I'LL GIVE YOU AN EXAMPLE. WHEN A STARBUCKS MOVES INTO A NEIGHBORHOOD, THE GENERAL PERCEPTION IS, THAT NEIGHBORHOOD IS ON THE UPSWING. WHEN ONE, TWO, OR THREE PAYDAY LOAN CENTERS MOVE INTO A NEIGHBORHOOD, THE GENERAL PERCEPTION IS, THAT NEIGHBORHOOD IS PROBABLY ON A DOWN SWING. NOT ONLY ARE WE FIGHTING THE PERCEPTION, BUT WE DO HAVE INSTANCES, JUST A FEW WEEKS AGO, OF CRIME RIGHT OUTSIDE A PAYDAY LOAN CENTER. WHY? BECAUSE THOSE WHO ARE LEAST -- THOSE WHO ARE LEAST ABLE TO MAKE ECONOMIC CHOICES ARE BEING PREYED UPON BY THOSE WHO KNOW THEY'RE GOING TO BE LEAVING THAT INSTITUTION WITH CASH.

>> FELICIANO VERA:
COUNCILMAN, THANK YOU.

>> TOM SIMPLOT:
THANKS.

>> FELICIANO VERA:
FOR MICHAEL GRANT AND THE STAFF AT KAET, I'M FELICIANO VERA. GOOD NIGHT.
In this segment:
Jack Davis:President, APS;Kris Mayes:Corporation Commission;
SPOTLIGHT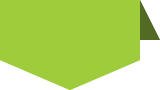 STAY in touch
with
azpbs.
org
!
Subscribe to Arizona PBS Newsletters: