Local reporters discuss the week's top stories.
Transcript:
Michael Grant:
It's Friday March 17th 2006, in the headlines this week, US district court Judge Raynard Collins has decided what should be done with the $21 million in fines in the state of Arizona for filing to meet that deadline resolving the English language learning controversy.

Michael Grant:
Former senate president John Green has dropped out of the nomination for governor. Phoenix voters approved 7 ballot propositions that will change the face of downtown. That's next on Horizon.

Announcer:
Horizon is made possible by contributions from the friends of 8. Members of your Arizona PBS station. Thank you.

Michael Grant:
Good evening. Happy Saint Patty's Day. I'm Michael Grant. This is the Journalist Roundtable. Joining me to talk about these and other stories are Mike Sunnucks of "The Business Journal", Howie Fisher of capitol media services and Mary Jo Pitzel of the "Arizona Republic."

Michael Grant:
The US judge issued his ruling regarding the $21 million in fines paid by the state of Arizona for failing to resolve the dispute over English language learning in our state. Jude Collins ruled that the money be distributed to schools on a per student basis. Howie, what was the reaction down in the state capitol way?

Howard Fischer:
Can you say not pleased? Very clearly the judge sided with the logic of the governor. The governor said, look, it's been six years since another judge ruled that the state hadn't been providing adequate funding. We have sent you another plan. The legislature likes it, the governor doesn't. The longer we delay it's more time students aren't getting the aid they need. 21 million in accumulated fines. Let's just divide it up. The judge thought about it and said, that's not a bad idea. Comes out to about $136 per child.

Michael Grant:
It does seem to me, though, that the face of this issue has changed considerably from when it first came up 6 weeks ago. At the time that it first came up, the legislature had a much different plan. They were going to go with the grant program as opposed to these dish hate to say the term, group b waits. At that point in time it was thought, well, depending on where the governor or the judge would go, it would sort of point cleanly to either side. Now that there's a same funding mechanism it don't know the ruling has the same --

Howard Fischer:
Not quite the same funding mechanism. You're right. Right now we fund English language learners a specific dollar above state aid. The governor wanted $1,300. What the legislature did is adopted -- took it up to 432 saying you can get more money if you jump through some hoops and everything else. Here's the problem. Go from 355 to 432 is $77. This plan is already putting in $136 extra. So for this year they've already outdone what the legislature wants. The other piece of the problem comes down to the question of, if the judge rejects the legislative plan as the governor beliefs he will, they go back to the capitol, judge gives them a new deadline, probably they blow past that deadline, too, and some new fines come up. What's the incentive on the governor to negotiate? At that time there'll be money going to the students.

Mike Sunnucks:
All the pressure is on the legislature. Education is certainly not their issue. I don't think the public trusts them on education like they do the governor. She's in a good position. There's only a few competitive legislative seats but there could be a big issue if they blow it in November.

Michael Grant:
To a certain extent, Mike, I think she really has had the upper hand for quite some time. Vetoed a couple three then she lets this one go through without her signature. The expectation is the judge is going to turn the legislature down on its program. So I don't mean to minimize this. But it seems to me that ball is rolling clearly in her court.

Mike Sunnucks:
The last time was last year when she didn't really have a plan until really late in the session they had the big snafu over the tuition tax credit, first big veto. That was the time to hit her on it. They've blown their credibility when they tie the private school tax credit to it. The governor can keep pushing them. She's continued to raise the bar on this issue. I don't know if they're up to it.

Mary Jo Pitzl:
Superintendent Horne is going to appeal the judge's ruling today. What effect will that have on the money?

Howard Fischer:
This is the interesting thing. Tom Horne had already asked the 9th circuit to review whether the judge had the power to impose the fines in the first place. If in fact the money is gone, given out to several thousand school children, it doesn't matter if the 9th circuit overturns it. The money is gone and there's nothing to be done.

Michael Grant:
Legislature could chase after it.

Howard Fischer:
Well, I suppose theoretically they could cut --

Mike Sunnucks:
They could call in the National Guard troops.

Howard Fischer:
The other piece of it comes down -- interesting legal questions involved here. To the extents you look at the judge's order today and it says, I'm giving this to the schools. The legislature cannot tell them to use it on anything other than ELL banning the legislature from cutting their other funds to make up for this. Is the judge now legislating? Once you have a judge legislating and appropriating funds, even the federal appellate judges who tend to be fairly liberal in San Francisco may find that's a little over the line.

Mike Sunnucks:
One key with the governor, she let this latest plan go into you will wow without her signature. That's her game plan is to not look obstructionist. If she looks like she's trying to move it along, that's good for her.

Howard Fischer:
One of the things that could happen is the judge who clearly wants ongoing funding may in fact, after this April 3 hearing coming up in Tucson say, I'll tell you. What I don't think this meets muster but I'm going to allow you to start funding at the $432 level, at least. We'll get some additional money there.

Michael Grant:
As an interim solution while you're working on something else?

Howard Fischer:
Otherwise you end up with the situation you might as well take it where you can get it.

Mike Sunnucks:
This is really distracting, from the republican agenda down at the legislature. They wanted to throw tax cuts, abortion bills and force vetoes for November. This Flores stuff is dominating thing right now.

Michael Grant:
Speaking of language, what are lawmakers doing on making English the official language of the state?

Mary Jo Pitzl:
They're talking in English about doing this again because it was a 1986 law?

Howard Fischer:
'88.

Mary Jo Pitzl:
88 when voters approved English as official language. That was overturned on court appeal.

Howard Fischer:
The governor vetoed this last year. The interesting thing about this is when the court overturned it they said it effects the federal first amendment rights of individuals including lawmakers to communicate with constituents. This one spells out that a legislator may communicate with a constituent in any language, even on official letterhead, stationery, public employees can. But only the official acts of government need to be done in English. What that effectively means, you know, hard to say. Because all the records are in fact kept in English. How this might effect federal voting rights we get into a whole other issue.

Michael Grant:
Sheriff Arpaio writing I'm assuming in English writing to. --

Mike Sunnucks:
The governor has written numerous times invoicing the federal government to get money back. Senator Kyl has pushed for some money, too. Basically sheriff Joe is asking the same thing the governor is asking for, money from the feds to reimburse the state for housing illegal aliens in county jails just like the governor asked for state prisons and the Bush administration and federal government has never been very fast to act on these. I think Janet has what, four or five invoices she keeps sending in?

Howard Fischer:
Over $200 million. The interesting thing about this, federal law says that the justice department is supposed to take custody of convicted people who are here illegally. If they're convicted on some other state crime. Or they're supposed to pay. Well, they don't want the inmates and they haven't fully paid. They're paying like 30 cents on the dollar given the appropriation. What needs to happen, would be a great photo op is for the to take a bus load of these folks up to the federal prison and say, they're yours.

Mike Sunnucks:
It's a good issue for the governor, for basically anybody in the state. Kyl has used it saying, I'm pushing for this, trying to do something on the immigration front. It's bad for republicans because they're in charge in congress and the Bush administration.

Michael Grant:
A couple of car-related issues down at the state's capitol. What did the senate decide this week on penalizing people who leave their car keys in their car?

Mary Jo Pitzl:
They will allow insurance companies to not cover losses if it's determined that a car was ripped off or otherwise harmed because the owner left the keys in the ignition.

Michael Grant:
How many cases of that?

Mary Jo Pitzl:
My dad used to do it all the time because we could take his car when we were teenagers at will. And there was a certain staffer at my newspaper who tends to leave his keys in his car. But this is just a way to let the insurance companies write down a little bit of that loss.

Howard Fischer:
What's the name of him and what kind of car did he drive?

Michael Grant:
And then another car-related angle. We're not going to get money if we stand around too long at the motor vehicle division?

Howard Fischer:
The idea behind this inconvenience fee was to say, look. The amount of time spent waiting to get a new license, vehicle registration has ballooned from 20 some minutes to over 30 minutes. So the bill said, once you're there 30 minutes we'll take $5 off of whatever your charge is. If you're there for a hour we'll take $10 off. Sound great except for one small problem. As some of the lawmakers pointed out, none of this helps MVD to actually improve the problem. There's no more money in there for staff, no more money in there for new computer system. So what are we doing other than making people feel good?

Michael Grant:
And where are we on that American flag thing?

Howard Fischer:
Oh, I love it when lawmakers debate patriotism. This is a very simple bill. Current law says public schools must have at least one flag, presumably flying out front during the day. There is no similar requirement for community colleges and universities. Somebody wrote to Russell Pearce and said, the U of A won't put a flag in every classroom. Peter says, classrooms are open 24 hours a day. Put one in at night, it will be gone the next day. So Russell Pearce has this bill that says, every classroom, every public school, community college, public university will have a 2 by 3-foot flag made in America. None of those cheap Chinese flags. And it's done there to remind us of our heritage. That of course led to a great debate on the floor of the house, if you don't support the flag are you somewhat less than patriotic? What are we worshipping here?

Mike Sunnucks:
We'd like to have a couple of flags behind us here on podium.

Mary Jo Pitzl:
Is this not a classroom?

Michael Grant:
I think in the large expansive sense.

Howard Fischer:
You mean we have class?

Mike Sunnucks:
I think the one thing is, we goal a billion dollar surplus. This is kind of an one time deal. Huge session, lot a big decisions. The ELL thing going on. Here they are with the flag proposal with the MVD waiting proposal and things I don't think voters really care about.

Howard Fischer:
In all the years down there I found they will gloss over 20, $30 million issues. What they will argue about is, are we spending 39 cents or 49 cents on pens? They understand that.

Michael Grant:
There were a couple of developments in the race for governor this week. Former senate president John Green announcing he's ending his campaign for the republican nomination. What reasons did he give?

Mike Sunnucks:
He sent out a statement to the press saying he couldn't get any kind of support from the moderate wing of the republican party. He kind of complained that the party is so far to the right socially he's pro-choice. I think he poses the same sex marriage ban that he didn't feel like he had a place. I think the moderate republican in the race is Janet Napolitano. That's who John was competing with. This is a hurdle cleared for Lynn Munsell who seems like he's going to get the primary win in September.

Howard Fischer:
That becomes a big issue. Because the moderate republicans are the ones who are going to help the governor with fundraising. They already got her to recieve money. They're helping her get the $5 donations. They don't see her as an enemy. She supports more money for education which most of the business community does, she supports some kinds of tax cuts that most of them like in terms of target --

Michael Grant:
More focused.

Howard Fischer:
Focused research and development tax credits rather than a broad income tax cut. They don't see her as an enemy. If they were given a true choice they might choose someone else. The fact is John Green has been out of the public eye for years. The man even when he announced didn't have a press conference. He sent out like a 4,000 word diatribe.

Mike Sunnucks:
The challenge for moderates at the state level party. Betsy Bay less was a much better candidate than John Green and she got swamped against Sam, didn't get a lot of support and she's pretty much out of the party. She went to work for Janet for awhile. I think moderates are trying to look for a place statewide.

Michael Grant:
There's also a problem with clearing the September primary, last time I checked.

Mike Sunnucks:
It's dominated by the social conservatives.

Michael Grant:
Last time I checked. Mike Harris, however, says he's running for governor.

Mary Jo Pitzl:
One jumped out and one jumped in. Mike Harris announced this week in sort of a sudden announcement. I don't think there was a lot of press notification in advance. He might be a good challenge to Munsell only because he's prepared to put what is it? Up to 250,000 of his own money into the campaign.

Michael Grant:
He's not running publicly funded.

Mary Jo Pitzl:
No.

Howard Fischer:
He's the only one.

Howard Fischer:
Here's the way he could actually make it happen. Tom Horne figured this out many years ago. Putting in your own money doesn't help you because at a certain point the publicly funded foes are matched dollar for dollar up to three times the amount. So there's about 450,000 and the republicans each get in the primary. So if he basically spends 1.3 million they'll also get 1.36789 if he's prepared to blow them out of the water, which is what Tom Horne did four years ago, if he's willing to spend 2 or $3 million on a primary he can walk away with it.

Mike Sunnucks:
Horne was in the legislature. Paradise Valley well-known. Harris isn't very well-known at all.

Howard Fischer:
But $2 million buys you a lot of name id.

Mike Sunnucks:
Lynn Munsell has $2 million worth of data base names.

Howard Fischer:
Interestingly enough, I heard Mike Harris described as Lynn Munsell without the scary record.

Michael Grant:
Mary Jo, Harry Mitchell decided to go ahead and jump in against JD Hayworth.

Mary Jo Pitzl:
State senator Mitchell representing Tempe, also currently chairman of the democratic state party decided he's going to give J. D.Hayworth A run for his money for congressional seat. I'm told there were internal polls that have shown Hayworth with 35% approval ratings in his district. Abramoff scandal hangd heavy and--

Michael Grant:
Hoping for a lightning strike on j. D.

Mary Jo Pitzl:
One democratic operative says we're one indictment away from getting that seat.

Mike Sunnucks:
And the head of the dccc, he recruits congressional candidates, a Clinton administration official, congressman, they talked to Mary Manross, to Greg Stanton, Mark Mitchell and to Harry about running. They're kind of hoping for a democratic wave I think this year. J. D. Is a little weak. But JD is certainly the favorite in this, I'd say.

Michael Grant:
Harry's term is limited. Still, had a long, distinguished career. I would have to rank his chances as long.

Mike Sunnucks:
I would say JD is the favorite but the Abramoff stuff if it blows up in JD's face there's a chance. There were some folks in the governor's office that encouraged Harry to run. No love lost between the governor and Hayworth. He's still looking for a run for governor next time.

Howard Fischer:
I don't think the governor expects Harry to win. But to the extent she can keep J. D. Busy, she takes him out of the picture on state issues, keeps him busy softens him of a bit.

Mike Sunnucks:
She could face him in a senate race down the road. He's been the senate's most effective critic of her. He's nailed her on immigration issues.

Howard Fischer:
He's unavoidable for comments.

Michael Grant:
A couple of new faces in the legislature?

Howard Fischer:
One new and not so new. After the death of Marilyn Jarrett, the board of supervisors, Maricopa board of supervisors forced to make a choice. Gary Pearce and Chuck Gray who were the two current represents from the district and Chuck Adams planning to run for the house suns Chuck planned to run for the senate because Marilyn was going to run for J. P. They don't particularly like Chuck. The reason is that Chuck has all these bills on eminent domain. Make it harder for cities and counties to take property for redevelopment for certain kinds of projects. They were all set and probably would have named Gary Pearce. Then Gary suddenly realized, this wasn't the game plan. He pulls his name out. Leaves them pretty much with Chuck. That set up the Dommino effect so now the board had to go back, who do we name? We got Kirk Adams here. We might as well name him to the house seat that Chuck vacated.

Mike Sunnucks:
Also Pearce is in line for leadership posts to move up ladder, could be speaker. That was part of his logic in not moving chambers.

Michael Grant:
House leadership was putting heat on him to stay in place.

Mike Sunnucks:
Yes.

Mike Sunnucks:
He's been pretty popular down there. A good segue way between the east valley folks and some of the more moderate folks. He gets along better with the moderates.

Michael Grant:
Mary Jo, it is damning with saint praise but actually for a city election in March, I hate to say this but 15% voter turnout is not bad.

Mary Jo Pitzl:
Phoenix got 15% of the voters out either through the mail or out to the polls on Tuesday. And all 7 of the bond propositions they had on the ballot passed pretty handily, by at least 63%. The highest one for fire and police was at 73% approval rating. This was after everybody opened up their envelopes and saw higher property valuations and concerns about what this will do to your tax bill down the road.

Michael Grant:
And there was some concern in a variety of the proconstituency groups that in fact that phenomena was going to impact this result.

Mary Jo Pitzl:
Right. That more so than some of the arguments that have been made against the bond issue such as why is the city paying for nonprofit organizations, why is the city paying to build a state university campus downtown. Those arguments seemed to be overwhelmed by concern about the bill.

Mike Sunnucks:
Gordon pushed hard on this. It shows the city of Phoenix is pretty moderate politically, much more so than the east valley and some other places. You don't see that big anti-tax sentiment in the city. They've approved a lot of bonds in the past and pay raises.

Michael Grant:
It's always been my theory, Mike, I've always thought these elections tend to be a referendum or how do you think we're doing, guys? This also indicates that Phoenix is an okay place.

Mike Sunnucks:
We've subsidized every other downtown project down there, so why not the latest batch?

Mary Jo Pitzl:
What I think will be interesting is in 18 months if they tease out that part of their property bill that is from the city of Phoenix and they realize even though the rate doesn't change how much more they might be paying, you can't un-ring the bell. However, there is perhaps a ballot proposition that might be coming this way that if successful would freeze property valuations at 2003 levels which would greatly reduce what Phoenix could collect from this bond issue.

Howard Fischer:
I think you hit on the point people have not associated the higher property values with the idea that they're going to end up paying more they've heard over and over, we will not adjust the tax rate. What part of if you're paying $12 per hundred on your house and your house is 50% more, do you not understand about that increasing your taxes. Somehow voters haven't connected that.

Michael Grant:
Downtown groundbreaking?

Howard Fischer:
This is interesting. Because part of what Phoenix actually bet on these things passing and set up the money for this whole Phoenix medical school, for the U of A, bioscience center, there's plenty of money there for construction. The legislature approved 440 million in bonding; the bond issue certainly helped some of that. What's not clear is, will the legislature approve ongoing money to operate that medical school? They put in $7 million as a base. They'll keep the 7 million but it's really going to take 45 million a year. And there are a number of legislators who can't see committing to that much more money particularly when there is a private medical school in Glendale at mid western that turns out osteopaths.

Michael Grant:
All right. Well, panelists we are out of time. Thank you very much.

Howard Fischer:
How'd that happen? [laughter]

Michael Grant:
Monday Horizon is off for some special programming. Tuesday Horizon is back with a visit with republican senator John Kyl. He'll be talking about immigration and spending bills. Wednesday we'll have a preview about women in the work place. Thursday a discussion about possible privatization of more Arizona prisons. Then of course on Friday we will be back with another edition of the Journalists' roundtable. Thanks you very much for joining us on this Friday edition. I hope you have an incredibly Irish weekend. I'm Michael Grant. Good night. ¶¶[music]¶¶

Announcer:
If you have comments about Horizon, please contact us at the addresses listed on your screen. Your name and comments may be used on a future edition of Horizon.

Announcer:
Horizon is made possible by contributions from the friends of 8, members of your Arizona PBS station. Thank you.
In this segment:
Howard Fischer:of "The Arizona Republic";
SPOTLIGHT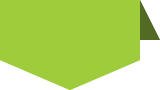 STAY in touch
with
azpbs.
org
!
Subscribe to Arizona PBS Newsletters: