Don't miss this insightful conversation with the New York Times columnist about this year's election cycle and the difficulties families face in sending their kids to college.
Transcript:
Michael Grant:
Tonight on Horizon. A national boycott dubbed a "Day Without Immigrants." We'll look at the local impact. A conversation with New York Times columnist, and Lehrer News Hour contributor, David Brooks. And the west valley's Thunderbird is celebrating its 60th anniversary this year. Good evening and thanks for joining us tonight on Horizon. I'm Michael grant. A day without immigrants'… this is what organizers throughout the country called today's pro-immigration efforts. Immigrants were asked not to go to work or shop in an effort to prove how much immigrants positively impact the nation's economy. Here in the valley, hundreds of immigrants took to the streets and gathered at various valley locations. And as Nadine Arroyo explains, today was about immigration reform as much as it was about anti- immigration sentiments.

Protesters:
People united will never be divided. The people united will never be divided.

Nadine Arroyo:
A day without immigrants and many of them made their way to the streets for a call to action for fair immigration reform. No shopping, no working, no immigrants. These are illegal immigrants and citizens who believe that less is more.

Alfredo Gutierrez:
If you go to any store that treats the Hispanic community it's going to be empty. Construction after construction site is reporting to us that they're closed because they have insufficient workers. We don't have a report yet from the major resorts and hotels but I am absolutely certain people are going to be making their own bids today. So the magnitude is substantially greater it's just that it's not a march, not a demonstration, it's an even tougher thing to organize. It's an economic demonstration to everybody that we are everywhere and we contribute to this society in every aspect.

Nadine Arroyo:
The valley is one of more than 30 cities throughout the country taking part in the economic boycott. Organizers believe such a day will prove how instrumental immigrants are to the local and national economy and they want legislators to understand that this group of people is not about disturbing a process but about being part of a greater nation.

Francisco Heredia:
I was born here, but I come from a line of immigrant ancestry that came from Mexico and worked here. One of my grandparents came through a program and my aunts and uncles came here to work in the fields. All we want is to be here and work and support our families and to really be Americans.

Nadine Arroyo:
Hundreds of immigrants gathered in various valley home depot locations. Home depot because it's one of several areas where immigrants visit to get what they need to do their work. Margarita Quintanilla took the day off to lend her support to the cause. She says she's grateful for the 1986 amnesty, which helps her obtain her citizenship. She only has one thing to share with the people who don't believe she belongs here.

Margarita Quintanilla:
I love you, America.

Protest Opponent:
Speak English. You're in America. Speak English.

Nadine Arroyo:
Supporters of the game reform were not the only ones who made their way to the streets. Opponents also shared their views publicly.

Protest Opponent:
They're not born here. You ain't got a social security card? Go home. You weren't born in America? Go home. You can't speak English? Go home.

Protest Opponent:
Go back to Mexico. Go back to the Vicente Fox. Let them take care of your asses, we're tired of supporting you.

Chris:
They're doing more than I guess Americans are. I'm sure lots of them are Americans. But nobody else is going to stand out. I would give them credit for standing up for what they believe in. But the simple fact is that lots of them are illegal. So if here illegally then they have no right to say anything. My opinion.

Nadine Arroyo:
Organizers say that they are aware of the many here and throughout the country that are expressing their impatience on the events that have transpired in the past several months but they say they are not concerned about those who want to see them just go away but would rather focus on those who would be affected by what they claim are unfair and unjust illegal immigrant laws. They say it is about momentum and a much greater focus. The November elections.

Alfredo Gutierrez:
Our goal is to keep our people full of hope that there is one step forward after another. There are some people who say that. Perhaps too young to remember the civil rights movement. That in fact was the strategy, to keep people motivated and to demand justice until justice was accomplished. The voting rights act. In our case it's immigration reform and we're going to keep doing it.

Protester:
We got families. We're human.

Michael Grant:
Joining us now to talk about the potential economic impact of today's events, a research economist for the William Seidman Research Institute for ASU's W.P. Carey School of business, Dawn McLaren. All we've got is anecdotal evidence.

Dawn McLaren:
That's -- that's right. And when you do a boycott for one day you're not going to be able to show the impact of illegal immigrants. First of all it's hard to get compliance with immigrants. Second of all, immigrants make up a small percentage of our population. They make up a lot of our population growth, about half of our population growth but a small percentage of our population as it stands right now. So to take them out of the work force for a day and shopping for a day, it's very hard to show that there would be any impact whatsoever.

Michael Grant:
Based on the fact that you just identified, Dawn, it's not like in six weeks or a quarter or two quarters we can really sort it out either, correct?

Dawn McLaren:
Right. The problem is that people need food. They need goods to live on. They need to be economic actors in the community. They can't just simply withdraw from the economy altogether. And so their purchases will be offset. Either it will be the day before or the day after and that type of thing. So we're just not seeing for one day that they would be able to stay out of it altogether. If there's a bulkhead on one specific industry or good they might be able to do that if there are substitute goods available.

Michael Grant:
What economic segments would employment sectors generally are we talking about?

Dawn McLaren:
Well, generally we're talking about hotels, motels, services such as lawn maintenance, things like the construction crews staying home, that will offset again. You'll have trouble in your construction industry for a day. But you can also catch up on that work tomorrow. It's just a day's lost of time and building houses and that sort of thing.

Michael Grant:
And really, I mean, obviously those industries report to a variety of different people what their economic results were and those kinds of things.

Dawn McLaren:
Correct.

Michael Grant:
But again, the difficulty remains trying to isolate impact from an one day or two day event?

Dawn McLaren:
Right. And also the impact of just one day versus the average against for the day before and the day after where these things have been offset whether they worked a lot more the day before and day after to catch up for that day lost in the middle. The average for the month will turn out to be quite similar. So you can't say really that this was all because of a boycott for the day or boycott and a strike. Because again, both, at the same time you're taking away the workers and the customers at the same time. So all a business has to do to minimum Idaho its cost is to shut down for the day and then they're only paying the cost of for instance rental of the property and that sort of thing.

Michael Grant:
I have heard estimates that 4 to 5 percent of the work force is made up of illegal immigrants.

Dawn McLaren:
And that figure seems to be high to me. And the reason it seems high is because that's about the percentage of non-immigrants that we have. Which means that everyone who is not a naturalized citizen who's an illegal immigrant would have to fall into that illegal category. I don't think I can accept that.

Michael Grant:
So in other words, you're talking 4 to 5% -- I'm doing fast math here, which is always dangerous. But we'd be talking about 15 million people -- if we assume an U.S. population of 300 million?

Dawn McLaren:
Yes. That's right.

Michael Grant:
So I mean, is there a more reliable number that you are aware of? Or is it just a total guess?

Dawn McLaren:
That's part of the trouble is that we all start with census bureau data and that census bureau doesn't ask someone whether they are legal or illegal. They ask them are you a citizen or not a citizen and were you born in another country. So they don't capture it on a survey level. Then all the estimates come from that. So each group looks at it through their own lens. The anti immigrant will say that more of that percentage are illegal and the pro immigrant side will look at it and say, well, it's not that bad. In fact they might even inflate it also because it goes towards their stake in this also.

Michael Grant:
Dawn McLaren, thank you very much for the information. David Brooks is a columnist for the "New York Times", a regular on PBS's the News Hour with Jim Lehrer, and an accomplished author. He was in the valley recently for the Arizona Commission for Postsecondary Education to talk about the need to develop Arizona's human capital. Larry Lemmons spoke with Brooks about that and the upcoming elections.

Larry Lemmons:
Well, I'd like to talk about the upcoming election. Our own senator John McCain obviously being touted as being a Republican front runner and he's courting a part of the Republican party that he didn't court the last time he ran. What's your take on that?

David Brooks:
Well, I think Senator McCain's likely to be the nominee, certainly the most likely. He's been right on a whole bunch of issues from a republican point of view as spending as spending has gone out of control. He's been very tough on spending. So there are a lot of people who were doubting him. When he ran against president bush I would say the mainstream establishment of the Republican Party did not have a high opinion of John McCain. But over the last 5 years they've seen him on issue after issue come out on their side, whether it was foreign policy, whether it's spending, a bunch of other things. So he has become the establishment candidate. It's sort of funny to see Jerry Falwell call him into his office. And a lot is made of the fact that he's going out and courting the religious right, a group that he wasn't too friendly with recently. But I've talked to people of how this is all work. What's happening is beginning to court him because they sense he's the frontrunner. I've talked to all the other candidates who are running. They say McCain is the frontrunner.

Larry Lemmons:
Even Frist?

David Brooks:
I haven't asked Frist about that. I think most people see this as the race. It will be John McCain and one other person. So all competing to be that other person just as in the democratic side it will be Hillary Clinton and one other person.

Larry Lemmons:
That was my next question. Who do you see as the Democratic candidate?

David Brooks:
I think you have to favor her. I don't think it's certain. I think Senator Clinton has tremendous skills. The most about her is she's liked in the senate. That hasn't been true especially of Democratic nominees. I wouldn't say Al Gore and John Kerry were liked. But she is liked because she's a good person. She doesn't necessarily trust you don't trust people that's hard for voters to trust you. That will be a personal thing, so either display or not display. But a McCain-Hillary race would be an interesting race for those of us who are Washington political types because they're very good friends now. They would not be good friends too long. They're both very competitive people. That would be a race between two superstars.

Larry Lemmons:
Tom Delay is no longer Majority Leader. You think about his political demise. Is congress up for grabs and will Tom Delay's exit affect that?

David Brooks:
I think congress is up for grabs in part not because of Delay himself but Delayism. And that was a way of doing government and to use all the tools of government to try to advance your partisan cause. That meant spending a lot of money if you thought it would buy votes. It meant co-opting lobbyists. The problem is the republicans didn't co-opt lobbyists, the lobbyists co-opted them. Which led to this period of self-dealing. Republicans are distressed about what happened. Delay created a culture where the congress has been behaving incoherently, spending money on wild things unintelligently, running up deficits without accomplishing that much. I do think the Congress is up for grabs. I think the House of Representatives in particular is up for grabs. The Republicans, you know, Bush's approval rating is low. Republicans disastrously low. But as Newt Gingrich said, if I were running the Democratic party all I would say over and over again is, had enough? Had enough? That's not a bad thing to be said. The Senate I think would be hard. If Kyl were in any kind of trouble I would think the Senate could turn but that's not the case.

Larry Lemmons:
Speaking of, whatever happened to fiscal conservativism?

David Brooks:
Well, you know, what matters in Washington is less the philosophy you have, it's where you sit. If you sit in a majority you're going to try to use money to buy votes. That's just what majority parties do. And the republicans did that. They did it through these earmarks, which are these little things congressmen slip into bills in the middle of the night to pass favors to their special friends. When the republicans took over in 1994 there were 4,000 of these earmarks in the budget. Now there are about 15 to 20,000. So that's not fiscal discipline. And that's the corruption of being in office. That's why voters have to watch members of congress.

Larry Lemmons:
Well, please take out your crystal ball. Can you tell us what some of the driving issues will be in the upcoming election, and can you predict an outcome?

David Brooks:
The driving issues are first the war. The war is effecting the Republicans standing, it's effecting bush's standing. But then as you get to the races you get too much more individual races. I think it will be issue by issue. Out here it's obviously immigration is the dominant issue. Elsewhere it's not, actually. In Pennsylvania where there are some other key races. There you get strange things, symbolic issues like and ANWAR, drilling in ANWAR. It's going to be a series of local races but with a general wind favoring the democrats. If I had to guess -- this is totally without value but this is what I do for a living is make guesses -- I would say the democrats would take the house and the Republicans would keep the senate. Which I think would be the best for both parties. Because the republicans are having all the control has made them a little arrogant. The Democrats having no power has made them a little irresponsible. And I think the two could use a little taste of what the other has.

Larry Lemmons:
You're here in Phoenix for the "Developing Arizona's Human Capital Conference". What are some of the things you'll be talking about?

David Brooks:
I'm going to try to put it in the context of Arizona, which is a state that's growing so rapidly. And the two things that seem to me that are happening now in Arizona is now that people are here, developing the infrastructure, the cultural and human capital infrastructure to make it a decent society. A second thing -- this is what the commission on post secondary education is doing is building the human capital. Taking the people that are here and making the most out of it. One of the things I'll be talking about is how places around the country have made the most out of their human capital and the importance of it and what that means when we use the phrase "human capital."

Larry Lemmons:
What do you mean by that?

David Brooks:
Well, the easiest thing is what do you measure on a test score? Do the student have math and reading skills. Those are important parts of human capital. But when you think about what makes a person succeed and what makes a whole area succeed, it's much deeper than that. It's thing -- things that you can't measure on tests. Does the person have the idea that time future can be better than the present and they know how to control the future? If you come to a college do you know how to get through? Do you have the study skills and perseverance? Human beings are pretty complicated. If you're going to think about developing your human capital you have to think about the way people are. Not just things on tests.

Larry Lemmons:
You talked previously about social stratification, that the money you make makes a difference as to whether your children will go to college.

David Brooks:
We used to have a society that had a class division. The old rich families and the young, poor families. And now we don't have a class division based on what you inherit. Now we have a class division based on education. If you come from a family that makes 96 your chance of getting into college and completing college are one in two. Because your parents read to you, they had a big very cab layer at home. If you come from a family making 50,000 your chances are one in 10. That's a huge disparity. We're beginning to see the effects of this education gap open up in income as people with college degrees earn twice as much as people with high school degrees. Here's something new, which we're beginning to see disparities in lifestyle. So people with college grease have half the divorce rate. People with high school degrees. With high school degrees are twice as likely to smoke, much more likely to be obese. So we're beginning to see widening into not only two income classes but two societies, two lifestyles. That's just incredibly worrying.

Larry Lemmons:
We have a lot of immigration generally moving into the valley. Social stratification. You can see it. You have poverty and the very, very rich. So can you apply what you were talking about specifically to Phoenix?

David Brooks:
When you import people, especially import workers and low skill workers you're going to widen your inequality. So the important thing to keep the society healthy is to have mobility, to have it so people can move up and down. You're going to have inequality. And with the information age as people take advantage of their own abilities you're going to have income disparity. You just have to accept that. But if a child born into a family is locked into a class, that's when you have problems. And so it's getting the mobility going. And we used to have a -- we don't have what we should have. Mobilizing resources to create more mobility is good for the individuals but it's also good for society because you don't lock people down. You don't get this underclass of people who have no hope and who are buried in sort of a cycle of despair and depression. So using education as a tool for mobility is what America has always done very well.

Larry Lemmons:
Well, what happened? In the 60's a lot more people were able to go to college. I think after the second world war people believed, oh, we have all this social mobility. What changed then from the 60's to slow that down now?

David Brooks:
The paradox that as society becomes more fair it becomes less fair. And as we allow more people of color, more women to have more opportunities, life becomes more competitive. And so it's good that we had all these people in but it just means that time odds of getting into school are just tougher. My rule is that nobody could get into the college that they went to as a young person because it's just much tougher to get into these schools. Then it's tougher to get a job because more people competing for them. So the people that come from families that help them prepare for this competition do fine. But the people that come from families that don't help them prepare don't do so fine. So it's getting the institutions to help these people who aren't necessarily prepared to compete, that's what this is all about.

Larry Lemmons:
Thank you, Mr. Brooks, for speaking with us today.

David Brooks:
Well, thank you.

Michael Grant:
Thunderbird, the Garvin School of International Management, is celebrating its 60th anniversary. It was founded by U.S. army L t. General Barton Kyle Yount shortly after World War Two at an old air base in Glendale. He recognized that the world was changing and that there would be more global trade and a need for businessmen who not only understood business but different cultures. Since it's founding, 35-thousand students from 135 nations have earned MBA degrees in international management from the school. For ten years running, it has been named the top U.S. graduate school for international business by U.S. news and world report. Here now to tell us more about the school and its future is its president, Dr. Angel Cabrera. Dr. Cabrera, welcome to Horizon.

Dr. Angel Cabrera:
Thank you. A great pleasure to be here.

Michael Grant:
We were talking about we went on the air here that in many respects locally -- I mean, thunderbird is well regarded internationally, but locally sometimes it's one of the valley's best kept secrets.

Dr. Angel Cabrera:
And there might be something to that. In fact, sometimes we joke that it is easier sometimes to be stopped as the president of the school in the Heathrow airport in London and be asked from someone about the school than it is in our own backyard. There is a little bit of that. It might be a little exaggeration but we think that there's a little bit of that.

Michael Grant:
There is a rich history to it, though. 60 years back -- now, what in the world drives a lieutenant general to found an international school of management and business?

Dr. Angel Cabrera:
Well, that's in fact a fascinating story. Really towards the end of the war it was clear to the U.S. air force that that airfield wasn't going to be needed anymore. That was an airfield that was used to train pilots, American, Chinese and British pilots that were then sent to the war. Towards the end of the war these generals had this idea that in the very nice thing to turn that training facility, to train a different type of soldier. Maybe somebody that would build -- create value and build bridges around the world through trade and commerce, through foreign investment and that perhaps through the work of these people, maybe we would be able to avoid a war like the one that had just finished.

Michael Grant:
Interesting. And thunderbird has executed on that plan really remarkably well. Where is it now? I know it offers a variety of different -- exclusively master's level grease or not?

Dr. Angel Cabrera:
We have on one hand a number of masters degrees that are try to it cater to the needs of specific individuals, whether they are earning their careers or whether they are more experienced or even competitive that -- executives who are getting ready to take top leadership positions. On the other hand, we work with companies. Some of the media consider us as some of the top ten providers of education in the world. We conduct pole programs all over the world. Anywhere from Russia to eastern and western Europe. Very active in Korea, a number of Latin America locations. I think throughout those 60 years and perhaps the number of programs and the types of activities that we do have changed with time. What has not changed is that commitment to international management, to the idea that people who are going to be effective at runs businesses and other types of organizations worldwide not only need technical knowledge but they have to develop the competence in understanding other cultures in being effective at working with people who are different from them. And that's what runs really underlying all the programs -- all the activities that we conduct.

Michael Grant:
All right. Well, Dr. Cabrera, we appreciate you joining us and we certainly congratulate thunderbird on 60 years and wish it the best of luck on 60 more great years.

Dr. Angel Cabrera:
60 more years to go, absolutely, educating world leaders who sustain our mission worldwide. Thank you so much for having me.

Michael Grant:
Thank you.

Producer:
Arizonans are fuming about gas prices. Anti-gouging legislation has been attempted here in Arizona. We discuss that and other gas price issues with attorney general Terri Goddard. Plus a follow-up on Monday's immigrant boycott and rallies and whether there was an economic impact. Tuesday on Horizon.

Michael Grant:
Wednesday on a special edition of Horizon we look at the Medicare drug plan. Thursday Governor Janet Napolitano is going to be here to talk about issues and Friday of course it is the journalist's roundtable. At this time so very roundtable. Thank you very much for joining us on this Monday evening. I'm Michael Grant. I hope you have a great one. Good night.
In this segment:
Dawn McLaren:Research economist, William Seidman Research Institute for ASU's W.P. Carey School of Business;David Brooks:columnist for the "New York Times" and a regular on PBS's the News Hour with Jim Lehrer;
SPOTLIGHT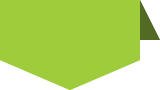 STAY in touch
with
azpbs.
org
!
Subscribe to Arizona PBS Newsletters: