Local reporters discuss the week's top stories.
Transcript:
Michael Grant:
It's Friday, November 17, 2006. In the headlines this week, it's official. Harry Mitchell is the new congressman-elect from District 5, defeating incumbent J.D. Hayworth, who finally, sort of, conceded the race. Senator John McCain has taken his first official step in possible presidential bid by forming an exploratory committee. And Tempe-based U.S. Airways this week offered a package worth $8 billion to acquire Atlanta-based Delta Airlines. That's next on Horizon.

Announcer:
Horizon is made possible by contributions from the friends of eight, members of your Arizona PBS station. Thank you.

Michael Grant:
Good evening, I'm Michael Grant and this is the Journalists' Roundthing. Joining me to talk about these and other stories are Paul Giblin of the East Valley Tribune, Howard Fischer of Capitol Media Services and Mike Sunnucks of the Business Journal. Arizona's 5th congressional District will have a new representative in January. Incumbent congressman J.D. Hayworth this week apparently conceded defeat to democratic challenger Harry Mitchell after it became apparent he would not be able to overtake Mitchell's lead as the ballot counting continued. Paul, it was sort of a tepid concession.

Paul Giblin:
It was a rather tepid concession. He tried to arrange a meeting with Harry Mitchell, who was in Washington for orientation purposes. But Harry Mitchell was very busy with his orientation purposes and he wasn't able to meet with Hayworth. But Hayworth, the next day, conceded. He put something on his website. It wasn't quite a full concession. He said, "Apparently, it looks like Mitchell is going to win. I wish him the best. However, if the vote count turns the other way I'm more than willing to go back to my old seat."

Michael Grant:
Never mind. Well, it was an interesting defeat for J.D. Hayworth and an amazing victory for Harry Mitchell.

Paul Giblin:
It was. When the race first started there were a lot of people, including myself, saying this was a sheep going to slaughter. But--

Michael Grant:
I think it was unanimous around this table if I recall.

Mike Sunnucks:
It was that way throughout. It was the last two weeks that turned it around.

Paul Giblin:
Yes and no. J.D. was favored but Mitchell was making pretty steady gains and then he was within the margin of error about a month out and everything was going in his direction.

Mike Sunnucks:
But I think you saw Republicans already jocking for 2008 and looking for that seat. That's a Republican-oriented district. You have folks like Michelle Reagan, who is a state rep, and Tom Lidy, who is a radio host and if Mitchell kind of sides with liberal leadership like Pelosi, on a lot of issues, I think Republicans will put that as one of their top targeted seats in a few years.

Paul Giblin:
Congressmen are pretty vulnerable the first time. If anyone wants to beat them--

Mike Sunnucks:
It would be a dog fight next time.

Michael Grant:
They are particularly vulnerable when the other side has a 17, 18 point registration advantage and assuming this was an episodic event. John Shadegg, today, Paul was not successful in getting the minority whip job.

Paul Giblin:
Right. He campaigned for that. The night he announced his re-election he announced he wanted that whip position. He went back to Washington D.C. the next day to spread the message there. All week he had Flake and others campaigning for him. He said he tried to meet with everyone personally and call everyone. It didn't go the way he planned. He lost. Roy Blunt of Missouri took that position. Shadegg came in as a reformer. He was keen on the ethics issues. He thought that would win the day. Apparently the party kind of likes the old ways so they kept Roy Blunt.

Mike Sunnucks:
Once the existing whip and John Bonner from Ohio won over the minority leader spot over Pense, from Indiana, who kind of won over the "let's reign" and spending and kind of focusing on ethics like Shadegg talked about.

Michael Grant:
Jumping over to the United States Senate but sticking with the Arizona theme, Jon Kyl has moved up one spot in the pecking order, although now in the minority party, not the majority party.

Mike Sunnucks:
Yeah. He takes over as conference chairman. That was Rick Santorum's position, as number three. Santorum obviously lost on Election Day, so Kyl moved up there. There's actually talk about Kyl as a Supreme Court pick possibly if something opens up in the last two years. There's people talking about that. Pick another senator; he might be able to get through easier than another conservative judge like Alito or Roberts.

Howard Fischer:
We talked about Kyl being mentioned for that the last time, being mentioned for the FBI to the extent he's maintained some decent relations with the Democrats he might be the only person to get through with the Democratic-controlled senate. It was bad enough when they needed 60 votes to vote someone in and the democrats could block with 40 or 41. Now that the Democrats are in control, any court openings, it will be fascinating to watch the Supreme Court and of course all the appellate level courts.

Mike Sunnucks:
Kyl's appeal during the campaign against Pederson was he was honest and conservative, on the right politically. But you don't have the kind of Abramoff, Mark Foley delay-type taint on him. That kind of fits into his dealings Washington.

Paul Giblin:
He says he doesn't think he'll be a Supreme Court nominee anytime soon. The reason is if he goes then who appoints his replacement? That would be Janet Napolitano, a Democrat. He thinks that he won't seriously be considered as a Supreme Court nominee until there's a Republican in the governor's office.

Mike Sunnucks:
But she has to appoint a Republican.

Paul Giblin:
Right, appoint a Republican. So she theoretically would appoint a weak Republican who could get beat easily the next time it came up for election.

Howard Fischer:
We're assuming Janet's going to go off in the new Hillary Clinton administration so we'll have Jan Brewer as governor. Anything's possible. I love those sort of what if's.

Paul Giblin:
I have to say. When I got that news that Kyl won, it reminded me several years ago when my father called me. He was a banking executive for years and years and he was always a vice-president. He called me one day, Paul I have good news and bad news. Dad, what's the good news? I made president. I said that's terrific. What's the bad news? We're an S and L. And we're being closed down by the government. Same thing with Kyl. He finally got a big promotion but he's in the minority party.

Michael Grant:
Moving to the 2008 presidential race but sticking with the Arizona theme, John McCain filed his papers, exploratory committee is official.

Mike Sunnucks:
He's moving forward. He'll probably make a formal decision on running; everyone thinks he's going to run in the next couple of months, the beginning of next year. He gave a speech back in Washington, D.C. to some conservative groups talking about how the Republican Party has kind of lost its way. He contends most of the party is still conservative but they did not like the spending, the debacle in Iraq and some ethics things. He says the Democrats don't have a coherent message on a lot of things. And that's a valid point, where are they on Iraq?

Howard Fischer:
John has been busy kissing the derrieres of all of the conservatives here. You know, endorsing Len Munsil, endorsing Prop 107 campaign. Yet those things are being rejected. What the Republican Party figured out nationally and even at the state level is they go ahead and nominate very conservative people. They knock off moderates in their own party and they say, "how come we can't get him elected?" I'm wondering whether McCain who had gotten this great publicity by being the moderate, by being the pragmatist--

Mike Sunnucks:
I think he's still viewed as a moderate by most folks. Gay marriage passed on many states. But McCain is a moderate by most voters if you look at the polls.

Howard Fischer:
But if you look at his record on things like abortion and everything else in terms of his stances I don't think he is. I think as he's trying to win a South Carolina type primary, because he doesn't want to get knocked out early in the process and he's going to keep drifting to the right, I think he's going to end up slitting his own throat.

Mike Sunnucks:
I think he can run successfully to the right, win in South Carolina win the nomination early and then move back to the middle.

Michael Grant:
The classic formula of both parties is run to the right or left and then move to then--I hope you've got enough time between Labor Day and November to run back to the middle. Mike, no, Paul, Mitt Romney from Massachusetts was also in the Valley. That was kind of interesting.

Paul Giblin:
That was interesting. He came Monday. Apparently he's made a couple stealth trips in the past. He says he's been here four times in the last few months trying to line up connections and money and that sort of thing. A group of journalists were asking him, why are you coming to Arizona? This happens to be the home state of oh, John McCain. And he said, well, he's different than McCain. In fact he says he's to the right of McCain. On a number of issues he started ticking off. Taxes, he says he's more of a tax cutting guy than McCain is and a couple of other issues. He thinks he can get some traction here. He's an interesting fellow. He's a Mormon Republican who is governor of Massachusetts which I would never think that could happen.

Michael Grant:
That's just incredible combination.

Paul Giblin:
It is an incredible combination. But he might think that Mormon connection could give him some traction here.

Mike Sunnucks:
He's got a business background. He was at the Salt Lake City Olympics, head of that. I think his big challenge is down south. It happened here with Salmon. Evangelical Christians don't like the Mormon Church that well and don't tend to vote for Mormons. He's got to overcome that. Though he has been reaching out to the focus on the family kind of wing of the Republican Party.

Paul Giblin:
It appeared he was trying to go through some of his talking points when we were speaking to him. He's kind of rusty on this. I was talking to him about the war and he said, well, we can still achieve success. I said, great, governor, how do you define success in that war? He wasn't able to nail it down easily. He kind of struggled and I'm not sure if he ever got there.

Howard Fischer:
It was very simple. You know how they used to take plays on the road before they play in New York?

Paul Giblin:
Exactly.

Howard Fischer:
Paul, You were being played there. You were the sounding board. You did a fine job.

Paul Giblin:
Well, thank you.

Michael Grant:
We all know, Howie that no election cycle is over until the courts speak. What about 203? There's that issue as to whether or not we got point 8 cents per pack or 80 cents per pack?

Howard Fischer:
Well, you tell me, what does this mean? This means .08 of a cent. One would think. That's the way the measure was put on the ballot after the secretary of state's office got done with it. Small problem. The tax in the statute, in the actual thing signed by more than 200,000 people was 80 cents a pack.

Michael Grant:
Four cents per cigarette.

Howard Fischer:
Should have been a dollar sign .80. The Department of Revenue said, we're asking the attorney general's office for an opinion. Unless we hear otherwise we're going to follow the language of what the people put on the ballot. We already know there are attorneys out there, as they always are circling like vultures saying, you know, I think there's a lawsuit to be had here. And, because of the fact that Grandma May came into the ballot and she sought .8 cents a pack? Oh, I can vote for that. That that's really what voters intended.

Mike Sunnucks:
I think that's the way it should go. That's what people looked at at the ballot. Nobody's reading this petition language.

Howard Fischer:
The people who took it home, the people who have been hearing the commercials. Is that what they heard? Do we have to have --?

Mike Sunnucks:
That's on the ballot, that's the official thing. Commercials don't matter. I think you'll see Phillip Morris and find a few grandmas out there and take it to court.

Howard Fischer:
And that becomes a big issue. You can make the argument that people saw that on the ballot. It would be really fascinating is if we end up with an evidentiary hearing and we have to bring in 100 random people, each side bringing in 50, well, this is what I thought I was voting on.

Michael Grant:
Proposition -- the eminent domain proposition, 207. Are we going to have a follow-up challenge there as to whether on the funding source issue?

Howard Fischer:
I think we will, only because the city spent all this money. Remember there are actually two provisions to 207. One, pretty much cements in what the courts have said. You can use eminent domain to take private land for private purpose. The other that this constitutional taking, any law, any sale that diminishes your land you're entitled to money. The argument of the city says, the constitution says if you're going to do anything that requires the state to spend money, and the state is obviously also affected by this, you need a source of revenues. There is no source of revenue in the measure. The court threw this out as premature and speculative at best. My guess is someone at some point goes back. The problem is: who has standing? The cities aren't protected by that constitutional provision for a source of revenues. So it would actually require somebody from the state to come in and challenge what the voters did. I'm not sure who does that.

Mike Sunnucks:
I think that latter provision about the zoning changes is going to be a land mine of lawsuits. You have people all throughout the Valley, especially Phoenix, older areas, sitting on properties. As soon as the government tries to do anything to develop those and change those they're going to sue.

Howard Fischer:
I could make the argument that proposition 201 that bans smoking in bars diminished the value of my property. Therefore I'd like compensation.

Michael Grant:
We'll probably see some evidence next year there will be some changes in the Arizona Legislature when it reconvenes in January. Incoming Senate President Tim Bee this week terminated four top staff members promising a culture change. Howie, I'd call it a house cleaning but it occurred in the senate. What's the reason here?

Howard Fischer:
Some of these people have been around for years. Greg Jernigan who was the chief of staff goes back to the Bill Jakewen administration.

Michael Grant:
He was right after George W.P.--

Howard Fischer:
Exactly. He goes back to the 1970's. And one reason that staffers have lasted so long quite frankly has been term limits. Eight years in the senate, eight years in the house you're out. So the historical memory there has been the staffers, people like Jakewen and Mark Swenson, who was a reporter before he went there. What happened though was that Tim Bee, who's the incoming president said, "We have a situation that some of these people are 30 of 32nd senators."Instead of implementing policy they're affecting. It he figured this is a good time to make it change. He had a chance as majority leader under Senate President Ken Bennett to watch how the staff worked. He wanted his own people there. He had people he had worked with before like Victor Richards who had been a staffer in the senate before he went to the house two years ago.

Michael Grant:
Is he coming over? That was the rumor.

Howard Fischer:
He's going to be the chief of staff for Tim Bee. They work very well together. And I think the other piece of it is that Tim was -- I don't want to call him an unknown, but he was a very mild-mannered. He and his brother Keith before him had been called the Frazier and Niles of the Arizona legislature. This is a chance for Tim, right off the bat to say, this is my senate. I'm in charge. Thank you very much for your help. We're going to run this in a different way now.

Mike Sunnucks:
He was kind of frozen out a little bit in some of the budget negotiations when Bennett was senate president. I think there was a little fallout from that. That he viewed some of the staff as being Bennett's crew. He obviously wants his own imprint.

Howard Fischer:
They weren't Bennett's crew. But he's had some run-ins with these people and they figured, "Hey time to bring in our own people."

Paul Giblin:
Aside from playing musical chairs what's the result of this?

Howard Fischer:
Victor Richards is coming over from the house but there's three other positions to fill in terms of senior advisors. And also a publicist. Nick Simeneta, the man who had been the publicist for the Senate, who had been a policy advisor, who had been over at the Land Department, has to be replaced. That's going to govern how people perceive the Senate. The other thing it's going to is Tim Bee would like to run for congress in two years and that person will be in charge of making Tim look very good.

Michael Grant:
Howie the interesting development this week -- we need to stress there are some ballots outstanding. In fact, there will still be some until outstanding sometime next May, remaining to be counted. The other interesting thing that happened this week, 17 to13 split in the Senate. And, at least at this point in time a 33 to 27 split in the house. That's a gain of six for the Dem's. Now can most of that shift to D? The Republicans obvious lay control both chambers but by smaller majorities. Most of that be explained by local phenomena or is this an echo from the national way?

Howard Fischer:
There's about three pieces of this. I'd love to say each one of them fits under a particular category. Certainly the national phenomena. It was not a good year for republicans. I think some Republicans looked down and stayed home.

Mike Sunnucks:
Kanapernek got caught up in that with Mitchell and Hayworth.

Howard Fischer:
Look at the other side of the Republican ticket. Len Munsil. Probably 35 percent of Republicans voted for Janet Napolitano. Some of that they looked down and said, maybe some of these other Democrats aren't bad people. Then there was the thing we were talking about earlier. In Tucson you take a moderate incumbent like Toni Helen. She gets knocked out by a fairly right wing person in terms of Al Melvin. Well, okay. You can get the nomination of the Republican Party, the people who turn out at the primary. But the same thing that happened to Len Munsil. He had his base, got nominated by the party and then got lost.

Mike Sunnucks:
I think you saw independents go big for Dem's whether it was for Mitchell or some of these blood races. I think independents were the ones that defeated 107.

Paul Giblin:
I agree with you guys. I think a lot of voters were just telling Republicans, it's time for you guys to go on a walk about and figure out what you're doing for a couple of years.

Mike Sunnucks:
I think it was the same with the party. They had a lot of problems at the state and national level and it's time for them to walk about and be in the wilderness for a while.

Michael Grant:
I don't think the GOP necessarily agrees with you on that. But major business story this week in the Valley is U.S. Airways announced it launched an $8 billion bid to take over Delta Airlines. Mike, are they through with the other merger?

Mike Sunnucks:
Not even through with U.S. Airways. They've still got to meld operations and get a waiver agreement with the pilots in particular. Still working on that. By all accounts they've done a pretty good job of melding those two, they've done pretty well financially in a tough market. And they see even more synergies as Doug Parker says with Delta. The big problem is melding a huge, $27 billion in revenue, 80,000 employees, melding those and overcoming anti-trust rules. Because U.S. Airways-United merger in 2000-2001 got squelched because of that. That's the big challenge they face.

Howard Fischer:
One of the interesting things you have airlines operating in bankruptcy or near bankruptcy, Delta, places like Northwest. The question both the justice department has to consider and the creditors, are they better off seeing if delta can emerge on its own with a reorganization plan, a reorganization would allow them to jettison some of their contracts, or are they better off merging and getting some payoff from U.S. Air/America West. Same thing with the justice department and the anti-trust questions. Are we better off if delta doesn't succeed in reorganization and no delta and no hub in Atlanta where people are just buying off pieces of it or should delta be sold whole?

Mike Sunnucks:
The question in the valley, are they going to move the headquarters to Atlanta which is likelihood. That means a lot of jobs coming out of here. If it comes here we'll gain a lot of jobs.

Paul Giblin:
That was the big question if they decided to stay here and no one knew if they would. That was a big sigh of relief from the business community. But if they go that wide swab is taken away from the community.

Mike Sunnucks:
The chances of moving to Atlanta are pretty good because that's the biggest airport in the world. That's a huge hub. Delta has huge operations there.

Howard Fischer:
Do we have to rename something downtown to the Delta Center?

Paul Giblin:
I think every sports stadium in the country will be called the Delta Center if Delta buys it. Here's another point. Remember it's 2001. America West stock was floating around 1.25 a share? Now it's over $50 a share? Some people made just a killing on that.

Mike Sunnucks:
That's one thing the Wall Street and industry likes Parker's management team. They're very well respected. They have fairly good relations with labor compared to their predecessors.

Paul Giblin:
He's a young guy, very dynamic and always going after something. That's the way to live in that industry is keep looking for something bigger.

Michael Grant:
Speaking of going after things, has Glendale successfully gone after and secured the White Sox and Dodgers?

Paul Giblin:
It sure looks that way. They brokered a deal with phoenix and they're going to call it Glendale Stadium in Phoenix which was the Republican pointed out that's kind of a twist, considering the University of Phoenix Stadium in Glendale. But then they have a big fight because Surprise or Goodyear is looking for a stadium as well and TSA who knows how much money they have or don't have?

Michael Grant:
Tucson is weighing in as well saying, "don't steal this from us, the White Sox."

Howard Fischer:
When TSA was formed, actually Sports and Tourism Authority not to be confused with the folks who go through your luggage at the airport, the idea was we're not going to use public money to have cities raiding each other. It was meant to say, you're not going to have Mesa raiding Glendale or Surprise raiding Scottsdale. But somehow they forgot the fact that it allows mid-Valley to raid the Tucson teams.

Michael Grant:
Was that deliberate, Howie?

Howard Fischer:
Well, I'll tell you, there were a lot of Tucsonans saying how did this happen? What you've got is Senate President Tim Bee is from Tucson. He's hoping to make one of his first acts to go ahead and alter the law to stop it. Now, I don't know what happens if in fact they've already signed the deals because technically you cannot impair an existing contract. I don't know whether he can undo that.

Paul Giblin:
It stipulates the White Sox have to find a replacement team. Even that won't be enough. The three teams in Tucson said we need a fourth team for round robin play. Here's the whole point about them. All their money, all of their infrastructure keeps getting dumped on the west side. It's coming from the hotels on the east side. A huge vacuum ever since that thing has been built--that they've been shifting everything on the west side. It's really not fair.

Howard Fischer:
Not that guys working for a Scottsdale and Tempe paper here being parochial about that. But that's where the open land is. Have you looked? Do you want to know where the land is on the east side? It's out on the Hunt Highway somewhere, halfway to Florence.

Paul Giblin:
That's not any different than where they're building these in Surprise right next to the prisons, practically.

Mike Sunnucks:
One key to this is the Florida cities, where the Dodgers have come from, have gotten sick of giving these teams the sweetheart deals. They don't need the tourists. They've got enough tourists coming to the beaches and to Disneyland and Disneyworld. They told the Dodgers these other teams we're not going to give you these sweetheart deals. That's what we're willing to do here.

Michael Grant:
Paul what you're overlooking especially with the Dodgers it will be a very, very short drive.

Paul Giblin:
No kidding. Practically in east LA. there.

Michael Grant:
In fact they can play in the afternoon and actually commute to --

Paul Giblin:
That's how long our commute is getting to work.

Michael Grant:
I don't know that we can do that Supreme Court voucher challenge justice, Howie, in the remaining 30 seconds. Why don't you take a fast crack at it?

Howard Fischer:
Very simple. State constitution prohibits the use of public funds in aid of private parochial schools. The Legislature passed two small bills, $2.5 million each. One for disabled kids, one for foster kids. And some folks -- some people from the American way and ACLU have challenged it saying it violates the constitution.

Michael Grant:
Outstanding. All right. That was good because we're out of time.

Howard Fischer:
I'm trainable. [Laughter]

Larry Lemmons:
We begin a three-part series "Taking Charge of Your Health." new resources are giving people unprecedented access to information that will help them make medical decisions. We examine some of those resources and will help them find doctors and hold down expenses Monday night at 7:00 on Channel 8's Horizon.

Michael Grant:
Tuesday we continue the healthcare series by looking at insurance options. Also on Tuesday the latest Cronkite-eight poll. Thank you very much for joining us on this Friday edition. I'm Michael Grant. Have a great weekend. Good night.
In this segment:
Paul Giblin:East Valley Tribune;
SPOTLIGHT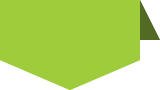 STAY in touch
with
azpbs.
org
!
Subscribe to Arizona PBS Newsletters: