Don't miss HORIZON's weekly roundtable where local reporters get a chance to review the week's top stories.
Transcript:
Michael Grant:
It's Friday, November 10, 2006. In the headlines this week, Voters sent a message in Tuesday's election. In the 5th congressional District, it appears former Tempe mayor Harry Mitchell has Defeated incumbent congressman J.d. Hayworth. Governor Janet Napolitano Cruised to an easy win over Challenger Len Munsil, and Arizona voters decided to ban Smoking in all public places. That's next on horizon.

Michael Grant:
Good evening, I'm Michael Grant, and this is the Journalists roundtable. Joining me to talk about these and other stories are Howie Fischer of capitol media Services, Mike Sunnucks of the Business Journal and Dennis Welch of the East Valley Tribune.

Michael Grant:
Democrats had a very good Election night in Arizona. The biggest story is the apparent defeat of incumbent Republican congressman J.D. Hayworth. It appears former state senator and long-time Tempe mayor Harry Mitchell has upset Hayworth to win the seat. As of the taping of this show, Mitchell has the lead, although early ballots are still being counted.

Michael Grant:
Howie is there any reason to believe the votes that haven't been counted are going to change the outcome?

Howard Fischer:
Let's assume that at this Point there are in that Congressional district 50,000 More or less uncounted early Ballots. To make up the margin, J.D. Would have to take those early Ballots by almost a 2-to-1 Margin. He didn't in the rest of the District. He didn't do it in the other Early ballot that is were Counted. Why would we believe -- unless All those early ballots came From Scottsdale, Republicans, White Republicans if you will, I Don't see it happening. I mean, it's certainly possible that there was a flurry of Last-minute ballots. And sometimes early ballots favor Republicans but I don't See it by the margin.

Mike Sunnucks:
Not by this much. When you see these kind of extra Counts and additional counts it needs to be a lot closer. If he was within a couple hundred votes you could see it. This spread's too much. It's over with, I think.

Michael Grant:
Mike, I guess the other point is that in the last couple of Weeks the race didn't seem to be breaking very well for J.D. Hayworth. Again we're just guessing here Because we don't know what Ballots are, but it's likely That even on the early ballots It's some more loaded towards The last couple of weeks than The first couple.

Mike Sunnucks:
Even a month ago I think most Folks thought judo. Could hold on to the seat. It's a republican-oriented District. He has great name I. D. But he imploded. The bullying label that he got from the republican endorsement, I think that really stuck. Harry is a nice guy, and a lot of people know him. He has good name I. D. He's seen as this kind of gentle Fellow. For J.D. To go after him with the negative ads and nasty stuff in the debates really backfired. I think it really hurt him with Women voters. Think they were turned off us. That district is more moderate. It's not east valley. It's not a right wing district At all.

Dennis Welch:
I think going negative, too was kind after surprise. I know going into the campaign There was a lot of talk about you got to be careful how you Attack Harry. He's the high school teacher. Like Mike said he's a very nice Guy, kind of a grandfatherly Type figure. You don't want to go after that Kind of guy or you risk being looked at as a bully.

Mike Sunnucks:
All the problems the Republicans had nationally kind Of transferred to J. D. The ethics problems, Abram off Stuff. He was a supporter of the Iraq War. Where as Kyl was able to deflect some of that in his win because He seems honest and Ernest. Even though he's conservative J.D. was kind of labeled as some of the problems with the g.o.p. National.

Howard Fischer:
The other piece of it is that J.d.'s big stance in terms of Illegal immigration. This isn't the border district. This isn't an east valley District. Tempe and Scottsdale that's not A big issue for them.

Michael Grant:
In fact this will play out in C.d. 8 that we'll talk about in just a minute, Howie. But all four immigration related Proposals passing by a wide Margin on the ballot, yet the two races where immigration played most strongly, the Republican candidates going down.

Howard Fischer:
Well, but left me go a step beyond that. Two of the measures that passed were things that governor Vetoed. The issue of the services for Illegal's including the lower Tuition and English as the Official language. That passed by a margin of 75 to 25. Bigger than the governor's. Yet they said, but we like Janet. People were picking and choosing on more of these narrow issues.

Mike Sunnucks:
I think it was a fact this was an anti-republican year nationally. You saw some gay marriage bans Pass in other states. Michigan outlawed affirmative Action but Democrats carried a Lot of those states, too. So people weren't necessarily shunning conservative ideas, they were shunning Republicans at the national level that they were sick of.

Michael Grant:
okay. Well, just because we get bored Talking about 2006 let's talk about 2008. C.d. 5, however, remains about a 17-point republican registration Advantage.

Howard Fischer:
yes.

Howard Fischer:
Harry should not exactly redecorate the office just yet, you know. You want to buy the new drapes that's fine. No question we saw --

Michael Grant:
they take a run for sure.

Howard Fischer:
oh, sure.

Michael Grant:
They can't rest with a Democrat occupying that.

Howard Fischer:
Well, very clearly. I mean, you've seen this that in Years when a democrat has taken a traditionally Republican or at Least conservative district it happened with Karen English up in northern Arizona. Because something unusual happened one year you don't get to keep it. It happened with jay Blanchard After Jeff Groscost Self-destructed and the all Fuels issue. Clearly Republicans wants it back. I think they can get it back. But they need somebody I think other than J. D. I think J.D. is history at this Point, at least as far as Running for office as a Representative. Now, maybe he's a good fox Sports commentator. Maybe he's got something else in Mind. He had been talked up for Governor. Maybe that's in his future in 2010.

Michael Grant:
He passed up that opportunity because he wanted to stick with His safe congressional seat. Jon Kyl, Jim Pederson. 20 million, Mike?

Mike Sunnucks:
Most expensive in history for a state race. Pederson was one of the Democrats who did not have a Good night. Where J.D. was the image of Things wrong with republicans I Think Kyl was able to avoid that. He had strong backing from McCain. You didn't see the ethics Problems with Kyl, even if you disagree with him on issues. For some reason the Iraq war didn't drag him down.

Howard Fischer:
Let me go a step beyond. If you looked at Kyl's Commercials he talked about what He had done, how he had done Things for the state, for the Citizens. J.D. stuff was all, "Harry bad." J.D. didn't come up and say, look what I've done for you. Even Rick renzi was smart enough to figure out if you're going to get re-elected you say what I Have done for the district. J.d. didn't do that.

Mike Sunnucks:
Kyl played up his security Credentials a lot with Immigration, where he had the Sheriff ads as well as his work on terrorism and intelligence. Pederson as a candidate had some Challenges where Harry Mitchell Was seen as a nice guy, people didn't really know Jim Pederson Quite as well. Jim's a very good guy in person and stuff, but as a candidate I Think he lacks a lot of charisma and he's not engaging.

Dennis Welch:
Mike's earlier point about the core showed corruption Figured in really heavily with Voters on a nationwide scale. If you look at someone like Mitchell and he's tied to jack Abramoff, when you tie that in Jon Kyl he didn't have that Stigma moving around him.

Michael Grant:
Moving down to C.D. 8, Gabrielle Gifford takes it by 11, 12 points. No surprise.

Mike Sunnucks:
The polls showed her with those types of lead over graf. She's a moderate, attractive, nice candidate. She supports guest worker but I Wouldn't say she's a luge Liberal. That's where democrats had a lot of success moderates going up Against conservatives. Graf was far out there on the Right. Gabby had a lot of money and Support.

Howard Fischer:
She was a business owner. She had been a republican at one Point. What randy had was the same core that got him the nomination, that sort of 40% of republicans who are anti-immigration, he was in a lot of ways a one-issue Candidate. He kept the 40% of republicans. But even in a district that is At least moderately republican, that ain't enough to do it.

Mike Sunnucks:
I think she can keep that District. If she can stay moderate and Show some substance and not really fall in line with some of the liberal leadership the Democrats have at the national Level she's a good enough Candidate to keep that district and maybe move forward.

Michael Grant:
Rick Renzi does okay up in C.D. 1. I mean, was Ellen Simon just the Wrong opponent?

Howard Fischer:
Well, if you're going to run from a rural district, being an Aclu attorney, even with the Pictures of the cowboy hat on The TV commercials just doesn't Do it. I've also got to tell you, I watched her in a debate. And the woman admitted, "Well, I don't know much about Transportation or much about this or that." Rick understands the district. He knows the needs. He can quote chapter and verse. I got this bridge for the Navajo Reservation. I got that road paved. I had this road plowed. He can tell you that. If all politics is local he understood local politics. And even with the investigation that broke very late in the Campaign about whether he had done some votes on a deal for a Company his dad works for, it just wasn't enough to overcome.

Mike Sunnucks:
He only got 51% though in the End. The libertarian got some votes and she ended up with 42. That's a district the democrats should focus on and try to get somebody that has some name i.k. That's moderate or conservative and take him on. Because he does have baggage. And that seems to kind of follow Him around.

Howard Fischer:
They have no idea how to offer. They offered up Paul Babbitt. Talk about name I. D.

Michael Grant:
In statewide races Tuesday all the incumbents won Re-election. Goff Janet Napolitano of course easily defeating republican Challenger Len Munsil by an Almost 2-to-1 margin. Mike, what's the governor saying about where she goes from here?

Mike Sunnucks:
She's got a mandate. A mandate to spend, to invest, in education, in roads. I think they'll look at some of the growth issues. And she's got a huge advantage on the legislature. And she's set up to run for Senate, us. Senate when she wants. she's talking about playing Nice, but I think this is going to be her year.

Howard Fischer:
She's not even talking about playing nice. I'm sorry. We were at the press conference. And the woman is saying, "Look, I got a big whip. I've got has to use an old "Seinfeld" expression.

Mike Sunnucks:
I've got capital.

Howard Fischer:
She says, "the legislature Needs to see I won by a big Margin and they should pay more Attention to what I want." Of course we talked to Tim B. Who's the new senate president. Tim said, we not only kept our Republican seats but we picked up one so we're the one whose have the edge. Everyone's talking nice. I give it until about February 12 until yelling at Each other.

Michael Grant:
I think December 1.

Mike Sunnucks:
I don't think it's in her Nature to go off in this big Liberal agenda which some of the Republicans have suggested. She's a moderate. She's very careful. She's eyeing future office, us. Senate. So she'll want to invest in Education and improve those Types of numbers. But I don't see a huge --

Howard Fischer:
Money there. That's the thing. She's already hinted she's going to be spending more money on Education. So she's not going to talk about it as a liberal thing. Again this whole idea of investing in the future. Does that sell? Obviously it sold enough -- That's certainly what Len Munsil was offering.

Dennis Welch:
This whole idea she's got a Mandate to get this stuff done, she's still got to deal with a Legislature still dominated by Republicans. And to take it a step further From what bee said, speaker Weiers was saying, she's Successful because she ran on a Republican platform or tax cuts, Putting money back in the rainy Day fund.

Howard Fischer:
That's really a key point. Because remember when she did Her state-of-the-state when she Came to this desk or at least This predecessor before you Fixed it up and talked about her Program, she wasn't talking About across the board income Taxes. She wasn't talking about Property tax cuts. She wasn't talking about the Rainy day fund. She was talking about targeted Tax cuts. She did a bill Clinton. She took the program got to the Head of the line and said, look. I am successful.

Mike Sunnucks:
She deserves credit for that.

Michael Grant:
Good campaign. No doubt about that. I'd ask somebody a question about the remainder of the state Offices but I just don't think there's an issue there.

Howard Fischer:
Well, I tell you the one Thing that maybe is going to Need some attention down the Road, we've seen now very Clearly that clean elections is The incumbent protection act. Certainly to a certain extent with the governor. $680,000. If you're an unknown like Len Munsil it's hard. But secretary of state. Israel Torres was given basically $140,000 to influence 2.5 million voters. Further down the ticket tom Horne and Kris Mayes Corporation Commissioners $70,000. I'm sorry. This is an incumbent protection Act. If you've got the benefits of Incumbency you get re-elected.

Michael Grant:
Let's go to the state Legislature. The house democrats picked up a Few; the republicans still Control 25, 35, somewhere in There?

Dennid Welch:
Yes. It looks like as of right now Democrats have four seats solid that they've been able to pick Up at least in the house. In the senate it's kind of a Wash. Republicans actually might pick up one seat there. It should be -- the fact that Governor Napolitano it will give her a few more friends down there at the house to help her push her agenda.

Mike Sunnucks:
I think in behind sight if the democrats would have spent more money on some of these Races they could have picked up more seats. I think we underestimated what Kind of democratic wave was out There. You saw Laura knaperek get beat Because of Harry and J. D. Basically. This fits into Napolitano's Mandate. A lot of people voted against Republicans this time and voted for democrats. You saw that in legislative Races where people overshot Jackie thrasher.

Dennis Welch:
Some of the democrats I Talked to said definitely credit Napolitano's coattails at least for the legislative gains in the House. Saying this is a vote for her Popularity as much as anything Else.

Mike Sunnucks:
I think it was Mitchell's Coattails especially in Knaperek's seat.

Michael Grant:
Clearly her case, yeah.

Howard Fischer:
Here's the deal. You can only go so far in terms Of - we were at one point a 15 Will be 15 -- 15/15 senate. I don't know if we'll talk about redistricting tonight. The judge concluded when the Redistricting commission went Ahead Andrew the district they didn't consider competitiveness. That meant probably 25 of the 30 Districts go to one party or another. There isn't a lot of squish in There. The judge said they have to redo it. That's obviously going back to the court of appeals again.

Michael Grant:
Senate, 18, 12, maybe 19/11?

Howard Fischer:
Yes. And obviously as we said Earlier, Tim bee says we like what the senate's doing what our Lawmakers are doing.

Michael Grant:
The new senate president. Fill out the rest of the Leadership team.

Howard Fischer:
It's -- Bersher and John Huppenthal who is going to be a Lifetime politician. Going back and forth from the House to senate. We'll see how that works. Tim is the first senate President since 1974 when bill Jake won the senate president and the other two folks are from the east valley. For the first time in a long Time there is nobody from Phoenix or the rest of the state actually in the republican Leadership team.

Michael Grant:
We're going to have to do something about that. Arizona voters decided the fate Of 19 ballot propositions on Tuesday. One of the most closely watched Of course is proposition 1 of 07. Arizona apparently became the First state to defeat a Constitutional amendment that would have banned same sex Marriage. Dennis, why did Arizonans say No?

Dennis Welch:
I think there's two main Reasons for. This I think the first and foremost is the way they framed this debate, the way they counter punched this. They took the debate away from Gay partnerships and they put it back into the domestic Partnerships. And you saw the ad out there. They told the stories of Straight heterosexual couples who might get harmed if this Initiative passes. I think the second part of this is the people who were pushing For 107 reached too far. Had they just stopped at gay Marriage instead of tacking on some of the stuff with domestic Partnerships I think this would have passed?

Michael Grant:
Dennis, I thought the Opposition effort on 107 did a Very good job of recoloring this Whole color book, and I really don't think the proponents of 107 did a very good job in the Affirmative.

Dennis Welch:
I would agree, too. We just didn't see much from 107 until late.

Howard Fischer:
Part of that was quite frankly money. It was like over $2 million spent by the Anti-side. The pro side the last figures we had were somewhere in the $700-800,000 range. And that's the issue, the Question of who has the money can set the agenda. You're right. The agenda was -- in the seven other states where it passed, in The 20 other states where it's passed prior to this, it was all about gay marriage. Everyone admits, if the issue is Gay marriage people say, even if they think gays deserve equal Rights they shouldn't have the m Word attached to them. That means marriage. To the extent that everybody on TV commercial, everyone on a TV ad featured against 107 was a Straight couple, they did change the debate.

Mike Sunnucks:
They were able to bring in The unions, the no campaigns -- Brought in the labor unions, the Firefighters, afl-cio and Brought that kind of grassroots Support. In the other side was basically quiet until the end when they Ran those kind of amateurish ads with senator McCain. I think one thing is the Energy behind this issue is Petering out. This election was about Iraq, Republican ethics, a little bit about immigration. Gay marriage was --

Howard Fischer:
Although one thing I thought Might have affected it quite frankly was the New Jersey Supreme Court decision right Before the election where the New jersey supreme court gave Their state legislature 108-days To either legalize gay marriage Or give them civil unions.

Dennis Welch:
All that said, we've talked about this. This clearly was about gay Rights. And if you look at the chairman, you look at the treasurer, they're openly by sexual. The other one is gay. You looked at the people who were down at the wyndham on Tuesday night. This was very much a gay issue.

Michael Grant:
Now, we already touched on This, Dennis, but all four of the immigration -- well, let's See, referendum passed overwhelmingly. Now, here's the big think Question. All of those got passed. We got this 700-mile fencing Thing that's going on on the Border. We got the National Guard down There. I'm not sure if there's city a State of emergency in place or Not but I guess we can check that one out. Is this the end of the Immigration debate?

Dennis Welch:
Oh, no. Not even close. We've only just begun. I'm afraid to say. Because you go into the next Session I know we've already heard a talk they still want to do more to secure the border. I mean, you saw it in the debate in the campaigns. It's like people were saying, I'm tough on borders. No, I'm tougher.

Mike Sunnucks:
I saw it in the federal Election right away on this. President Bush supports the Guest worker plan. Moderate republicans senator McCain supports a guest worker Plan. The opposite side was J.D. Hayworth. They're out of power, democrats will probably work with bush and Pass a guest worker plan early Next year.

Howard Fischer:
One on the state level will be the employer sanctions. You have to remember the Democrats didn't like the Republican plan. And the governor didn't like the Republican plan because it didn't have what they believe Were strong employer sanctions. Take away the magnet. Now, do we come back with that? Obviously Russell Pearce will be back. He was re-elected not by as big A margin. Can they craft something that Works here? I mean, I think there are a lot Of people who finally believe Despite what governor Napolitano says that while it's a federal Issue you need to invest some state resources. Because if you add up the cost of having perhaps 100,000 Illegal children in our schools, If you add up the healthcare and The crime costs you might as Well invest in it.

Michael Grant:
Mike, the two competing Smoking props, I was not Surprised that 201 won. I was kind of surprised that 206 did not, though, pass.

Mike Sunnucks:
Yeah. They had the big campaign, all the billboards, all the ads. R.J. Reynolds threw all kind of Money at it. A reasonable argument. In all workplaces except bars. A lot of people think you should be able to smoke in a bar. And it went down in flames because it came from R.J. Reynolds.

Howard Fischer:
That was the thing. People campaigning against 206 didn't get into all the esoteric Arguments they told us before like what about the waitresses that have to work in the bars? They said, who do you trust? Cancer society, heart and lung Associations or R.J. Reynolds? Well, that's an easy one.

Dennis Welch:
Let's talk about R.J. Reynolds.

Mike Sunnucks:
I think that fit into the Overall voter sentiment. The democrats did a good job of Painting republicans as the party of big oil and big pharmaceutical companies. So they saw big tobacco pushing something and said they didn't Trust it.

Howard Fischer:
On 204 they saw the pork Industry in one lark pork Operation saying of course we Can treat our pigs like. This trust us. We know what we're doing. People said not a chance. Particularly when Sheriff Joe said the pigs should get at least as good a treatment as my inmates.

Michael Grant: Here I think is a lesson to be learned from this election. Anything having to do with state Land should not be fed to the Voters.

Howard Fischer:
Oh, well, it's not -- you're half right or maybe double Right. There was no problem with sending prop 106 to the voters although I think it was convoluted. It did more than preserve lands. It allowed the -- the legislature came in and put on Prop 105 which had less land, didn't have the whole convoluted system. And the homeowners spent -- not to say -- 106 is bad because --

Mike Sunnucks:
I think voters look at these Things that are convoluted and they think they come from Wealthy real estate interests so they put a pox on both their Houses. I don't understand. This people are going to built more houses on mountains in our State. They need to go out and pass something and educate voters and Find a balance and not have it come from the real estate Industry.

Howard Fischer:
And the tricky part of course Becomes you could put something Simpler on the ballot but I Don't know if the education Folks will support it because They don't see it as more money For trust lands.

Michael Grant:
Panelists we are out of time. We have survived another Election cycle. Thank you very much.

Larry Lemmons:
The first amendment of the U.S. Constitution guarantees Freedom of religion and the Founders of the nation were Mindful of the effect religion can play in politics even in those days. "Newsweek" editor john Meacham Discusses the role politics can play in religion on Monday Night's channel 8 horizon.

Michael Grant:
Jim Lehrer is Tuesday on Horizon. Thank you for joining us on this Friday edition of Horizon. I'm Michael grant. Have a good night.
In this segment:
Howard Fischer:Capitol Media Services;
SPOTLIGHT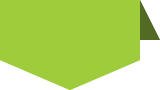 STAY in touch
with
azpbs.
org
!
Subscribe to Arizona PBS Newsletters: