Part one of three
We begin a three-part series that examines how, increasingly, individuals are doing research and taking more responsibility for health decisions. Tonight we look at how databases can give people access to information the didn't have before. Roger Hughes of St. Luke Health Initiatives is our guest.
The following Web sites can provide useful information.
Info on Center for Health Information and Research
Transcript:
Michael Grant:
Tonight on Horizon, why didn't the same-sex marriage amendment pass in Arizona as similar propositions did in other states? We begin a new series, "Taking Charge of Your Health", how consumers have more information at their fingertips to make better medical decisions, and the passage of the minimum wage proposition could mean changes to how business is done in our state. That's coming up on Horizon.

Announcer:
Horizon is made possible by contributions from the friends of Eight, members of your Arizona PBS Station. Thank you.

Michael Grant:
Good evening. Thanks for joining us tonight on Horizon. I'm Michael Grant. In the news, Maricopa County School Superintendent Sandra Dowling has been indicted. Today the Maricopa County Sheriff's Office indicted five people in all on charges that include theft, misuse of public funds, conflict of interest, and procurement fraud. Dowling filed a claim against the county last summer saying her reputation had been destroyed by the accusations. On Election Day a few surprising things happened in our state. One such moment of course the failure of the passage of proposition 107, so-called same sex marriage amendment to the state's constitution. Of the 28 similar measures that have been brought before American voters, Arizona's is the only one to fail. Some attribute that loss to a tactical campaign that took the focus off gay marriage and put it on straight couples. Joining me now to talk about that successful strategy is the chair of Arizona Together, State Representative Kyrsten Sinema. Are you feeling pretty good?

Krysten Sinema:
I am. It's a great time to be an Arizonan.

Michael Grant:
Did you guys do a better, I should footnote other data. This has been on the ballot in 28 states. 27 passed. 17 of those had a domestic partners provision. Obviously this has been the only successful campaign. Did you guys just put together a better campaign?

Krysten Sinema:
Well, we did three very specific things. The first is that we undertook the research. And we learned what mattered to Arizona voters. We learned about what the initiative would really do, who would really be hurt and how they would be hurt. The second thing we did is we told the truth and we told those people's stories. So we told the stories of same sex and heterosexual couples around the state who would be immediately impacted and harmed by this initiative. And the third thing we did, which I am very proud of, is we were very disciplined and stayed on that message and refused to get distracted by things off topic or not part of this initiative.

Michael Grant:
Proponents argue that you didn't tell the truth, that you made this about for example the elderly losing social security benefits, which this just didn't have anything to do with. How do you respond?

Krysten Sinema:
The post elections poll has shown that voters were not at all confused about this initiative. They knew exactly what they were voting on and why they were voting on it. The truth is that this initiative if passed would have done what it has done in 16 other states, and that is to take away benefits like healthcare, legal protections and jeopardize domestic benefits for unmarried couples.

Michael Grant:
Wouldn't take away their social security, though, would it?

Krysten Sinema:
No, What it could do is jeopardize their social security and that's what we said. For individuals like, for instance, Al and Maxine who live on social security incomes they choose not to marry. Because if they did Maxine would lose her deceased spouse's pension from his former employer. And they would sink into the poverty level if they did that. By remaining unmarried but members of the Tucson domestic partner registry they have access to each other in the ICU in the hospital and get access to medical decision making rights. That's very important for them.

Michael Grant:
Well, I still see those as two separate and distinct issues, though. I mean, clearly their access to the medical registry down in Tucson would have been impacted. But how would their benefit stream have been impacted?

Krysten Sinema:
Well, for them the issue was legal protection. For others it's benefits. If a woman is a widow and she is under the age of 60 if she remarries she will lose her social security benefits. The same is true for a male widower under the age of 60. And for people like firefighters in Tempe, Scottsdale and police and policemen in Phoenix and Tucson, they would have lost healthcare benefits for their families if this initiative had passed.

Michael Grant:
Our polling indicated that there was strong popular support for the marriage aspect.

Krysten Sinema:
Right.

Michael Grant:
Of this proposal. Marriages between a man and a woman and civil unions also would be prohibited. Did your polling data indicate the same thing?

Krysten Sinema:
Our polling indicated basically it was the same as ASU-KAET polling did all along. That is if the issue were simply about one marriage between a man and a woman Arizona voters are very divided on that issue. But when Arizona voters understood that healthcare benefits would be prohibited to unmarried partners who work for local government entities, that support dropped heavily. And that's why we knew this initiative would lose.

Michael Grant:
Did the message kind of trail off at the end, though, in terms of this would impact domestic partner benefits for certain cities? Did the last three words get said quickly? Because the impression seems to have been left that it was going to impact a broad range of benefits for domestic partners.

Krysten Sinema:
I think it was very clear all along which cities would be impacted. Newspaper articles and TV stories all along shared the cities of Phoenix, Tempe, Scottsdale and Tucson along with Pima County, Maricopa County Community College System, Pima County Community College System, Flagstaff Unified School District and the Sunnyside School District all would be impacted in addition to University of Arizona and Arizona State University.

Michael Grant:
Where do you see this issue going nationally? I mean obviously I think we have about 18 or so in 2004, 8-10 somewhere in that vicinity this time.

Krysten Sinema:
And there were another eight this year.

Michael Grant:
Right. What does 2008 hold? Does this become yesterday's issue or you think we'll have another half dozen, 8, 10 in the 2008?

Krysten Sinema:
Well, I think support for these overall kinds of issues is waning. And I think in particular now that Arizona has shown the immediate and detrimental impact that would have occurred to unmarried families throughout the state from seniors to firefighters to university workers, that that message is getting out across the country. And I think we'll see a decline of support across the country for these issues as people recognize that this hurts real people's lives right now.

Michael Grant:
Ok, Representative Kyrsten Sinema thank you for joining us.

Kyrsten Sinema:
Happy to be here.

Michael Grant:
Tonight we start a three part series "Taking Charge of Your Health" we'll look at many ways consumers are taking more responsibility for their healthcare. Tonight an information revolution. Consumers have greater access to medical information that they can use for their own medical decisions. Larry Lemmons shows us a data collecting partnership between ASU and Saint Luke's Health initiatives.

Larry Lemmons:
Currently in a suite of offices in the heart of Tempe, the Center for Health Information and Research is sifting through data, working to improve healthcare in our state. The center conducts research in a number of areas of public health, health economics and work force. Research and data analysts create studies on the Arizona physician work force, for example, recently adding to it nursing work force information. It's a way of getting a bird's eye view you might say on complicated interactions, causes and effects in the local medical universe.

Dr. Mary Rimsza:
We utilize the approach of asking physicians and nurse practitioners to complete surveys at the time of re-licensure or new licensure to get an idea of who are the physicians who are practicing in our state, what their specialties are, where they're practicing, when they plan to retire to help us analyze our current work force and predict what our future needs are going to be.

Larry Lemmons:
Doctor Mary Rimsza, a pediatrician, is medical director of the center. She says she hopes the center continues to play an integral role in the information side of Arizona's medical community.

Dr. Mary Rimsza:
I hope the medical community as well as other groups would see us as a resource for them in terms of having information and a research team available to answer questions regarding health policy, healthcare utilization, work force, various aspects of health that are needed in the community. Currently we're starting on a major project that looks at quality of care. It relates to the whole issue of transparency as well as quality improvement. And we'll be very excited to share that data with the community as time goes by.

Larry Lemmons:
That issue of transparency is becoming increasingly important as individuals seek to become more involved in their medical decisions.

Dr. Mary Rimsza:
There's a lot of interest today in people being informed, consumers of healthcare. Understanding not just what the costs of the healthcare are, the true costs, but also what's the best place to get care, who's the best person to provide the care? What's the best hospital to go to? Who has the most experience with this particular condition? And it's hard for them to find that information. It's hard for me as a physician to even be able to advise family members on what's the best place to go. They get a lot more information than I'm sure the average consumer gets about that. But it can make a big difference in terms of outcomes of care. And I think it's important for people to take an active role in their own healthcare and getting the best care for themselves and their family.

Larry Lemmons:
The center is also home to the Arizona Health Query. The goal of this project is to gather health information for each resident of Arizona.

Dr. Mary Rimsza:
Arizona Health Query is a community health data base started in 1999 by Dr. Bill Johnson, sponsored by Flynn Foundation, Legacy and Saint Luke's Health Initiatives. It's now also supported by the university itself. With the concept to be able to be a warehouse for community health data that could be available when the questions came up, when they were asked rather than having to start from scratch when a new question is asked about the healthcare in the community. In the past oftentimes when there's a question say wanting to know how many people in the community have diabetes or how many are uninsured or whatever, expensive surveys were started. They take a year or two to complete. Once they're completed you have a report. It's for one point in time. Then it's already old. Where as in Arizona Health Query it's possible for us to query our community health data base, AZHQ, and often times in a matter of a few weeks come up with a report on an important issue.

Michael Grant:
Here now to tell us more about the ways consumers can find information to help with medical decisions is the executive director of Saint Luke's Health Initiatives.
Roger Hughes. Roger it's good to see you again.

Roger Hughes:
Good to see you.

Michael Grant:
Where does, I was listening closely to what Mary Rimsza was saying there. So where does health query fit in this overall scheme that we want to quickly move to, which is the information available to consumers? Because health query is not -- I can't query that data base.

Roger Hughes:
No, you can't. Arizona Health Query is an integrated data base that is the first step to making information available on access quality and cost ultimately to consumers. But before you can get to that stat two things have to happen. Number one, the people who provide the information, the hospitals, physicians, health plans, other groups, have to agree that the information can be mined and used for that purpose. And secondly, you have to develop algorithms, quality algorithms, that ideally will assess performance by hospitals whether in the form of score cards, physician ratings systems, some people are coming out with these kinds of products. But allowing -- there are some people that that makes them very nervous. So it's one thing to actually have the information. It's another thing to get the permission to use it.

Michael Grant:
All right. Let's talk about getting the information. Here is my impression. The amount of healthcare data available on the web to consumers has just exploded in the past three, four years. Is my impression correct?

Roger Hughes:
That's exactly correct. The question, of course, is how much of its relevant, how easy is it to get, and how can it be applied. The thing with -- for example, the patient that goes into his or her doctor's office with a file on the condition that she thinks she has and says, well, what about this? What about this medication? What about this kind of a treatment? Formally the physicians, the eminence of the physician was really responsible for making those healthcare decisions. Today a lot of savvy consumers are doing a lot of web-based research on diseases, on various kinds of interventions that formally they had no access to.

Michael Grant:
Is it well-targeted? I mean one of the first things that comes to mind is -- not being trained as a doctor -- I look up condition a, identify --

Roger Hughes:
You do a Google search.

Michael Grant:
Well, and identify three out of five criteria and reach the not so brilliant conclusion that that's my condition.

Roger Hughes:
Exactly. And you'd probably be right. [Laughter]

Michael Grant:
How good is the data? I mean --

Roger Hughes:
Well on some sites it's very good. For example, the one site that comes to mind is web MD. A vetted site by professionals. There's new -- I forget the name of it, the renaissance health or one of the groups that's being founded now by the former chairman of AOL is coming out with a site. A lot of people are getting into this game now with actually mining healthcare information, putting it up on the web and developing products and services that steer consumers to it. But here's the thing, you know when you're looking for information, you're thinking vertically. When you're often in the healthcare system you're thinking horizontally.

Michael Grant:
Explain that.

Roger Hughes:
Well, when you come into the emergency room at 2:00 in the morning with chest pains, you're not necessarily looking for information. You're looking for some kind of an intervention that can potentially save your life. And many times people don't look for healthcare information until something happens to them. So what we need to do is get into a mode where the information is present all the time and it's not only available to consumers but it's also available to people that are providing the services.

Michael Grant:
Let's say that I go on the web and I'm not having chest pains. I'm trying to do some preventative stuff and those kind of things. Are there tips in terms of intelligent ways to find and as importantly assess the information to make sure that I'm getting good quality information as contrasted to perhaps a sales pitch for a particular commercial approach?

Roger Hughes:
You know a lot depends on how sophisticated you are in knowing the difference between a sales approach and getting some type of independent assessment. Some of the sites like Web MD have a reputation for providing a fair and to the degree that you can get it independent assessment. In fact, there are a number of those kinds of sites. The federal sites, CMS, Center for Medicaid and Medicare Services, for example, has a site having to do with allowing you to go in and find out how hospitals in your area do on a number of quality measures.

Michael Grant:
Okay.

Roger Hughes: But we're just at the beginning of this whole revolution. A lot of people are getting into this because frankly, there's a whole lot of money to be made in this so-called consumer revolution on the information front end.

Michael Grant:
All right. Roger Hughes thanks very much for joining us.

Roger Hughes:
My pleasure.

Michael Grant:
This election also saw the passage of proposition 202. That raised the minimum wage in our state from 5.15 an hour to 6.75. Arizona one of six states to raise the minimum wage on election day. Proposition 202 sponsored by the Arizona Minimum Wage Coalition was also supported by the Association of Community Organizations for Reform Now or ACORN. Both attended the Democratic Party watch on election night.

Larry Lemmons: How would you characterize the campaign this time to get the minimum wage raised in Arizona?

Rebekah Friend: Well I think it's been a long campaign. We've been introducing legislation for four years. We certainly nationally have been putting pressure on congress to raise it. It it's been a long campaign. Ground campaign talking to people, going house to house, door to door, getting people to come out and vote for this issue.

Larry Lemmons:
What sort of opposition have you come across? What are people saying?

Rebekah Friend:
Well the only opposition that we've come across is what we see in the television ad or we read in the newspaper. The opposition has come mostly from some of the business community. And it doesn't really come from the people we've been talking to.

Larry Lemmons: How important is it to have a minimum wage raise in Arizona?

Rebekah Friend: We believe it's critical to the 145,000 working Arizonans who work 40 hours a week and the 200,000 children that are in those families, to have it raised.

Michael Grant:
Joining us now to talk about the success of the minimum wage effort, someone in the state legislature who has been fighting for minimum wage hikes, Representative Steve Gallardo. Easy for me to say, Steve. [Laughter] Congratulations.

Steve Gallardo:
Thank you. Thank you.

Michael Grant:
If at first you don't succeed in the legislature you take it to the ballot?

Steve Gallardo:
The people of Arizona do what unfortunately the Arizona legislature did not have a political will to do.

Michael Grant:
Right from the start, in fact I am confidently advised that business groups when they polled six, seven months ago, found results in the 70% support category for an increase in the minimum wage. Was this a slam dunk?

Steve Gallardo:
I don't want to say it's an actual slam dunk. What you're seeing is a trend across this country. Congress has refused to address this issue over the last ten years. They've seen many states including Arizona this last November 7th pass what many of the legislatures have failed is very critical for many of the states. Arizona is one of six states on November 7 to increase the minimum wage. There's 23 states currently right now which have a minimum wage higher than the federal level of 5.15. 21 states do have a minimum wage statute that meets federal standards. But you're seeing a national trend. Legislature is taking control.

Michael Grant:
On a national level, was part of the effort behind these six states to demonstrate to congress the fact that there was popular support for this thing?

Steve Gallardo:
I don't necessarily see it as a stocking horse, I see a lot of frustration. Many of these legislatures including Arizona, I've seen many of the people within their state who are struggling, working two jobs or working 40 hours a week on each job just to try to make ends meet. Many of these folks are working our service industry that are not being able to provide for their families. So I think this was a step that people of Arizona see, it's a priority. You're seeing it across the board.

Michael Grant:
Steve, I understand your arguments in support of it. But there was a coordinated strategy going on here to try to build a larger groundswell than just Arizona and the five other individual states it was occurring in, wasn't there?

Steve Gallardo:
Well, yeah, there was. I think there was many states that realized that this is something that could be passed not only in certain parts of our country but throughout our entire country. And you're seeing more and more states jumping on that bandwagon. I would bet that come 2008 you're going to see more states jump on the same bandwagon and increase the minimum wage in their state. I know the federal government now is looking at it with the change in Congress is now looking at this particular issue. Hopefully they'll be able to address it where the other states will not have to take it to the ballot.

Michael Grant:
Handicap that for me. It's been one of the immediate things placed on the plate by incoming leadership both House and Senate. There's always a certain aura of victory and then you get to the hard business of passing stuff. And as you well know, some things fall by the wayside. Other things get passed. How do you handicap this?

Steve Gallardo:
Well, members of Congress are seeing the success of this particular issue in many states. And I think many of them realize this is a priority for the American people. And they have taken it upon themselves that this is going to be their, one of their I guess it's 100 hours or so in the session that they plan on passing the minimum wage bill to send over to The President. I applaud them for that. I think it's important that Congress move on this. This is about fairness across our country. There is lot of states right now that have not addressed the minimum wage. So I think for them to act on it to help out those other states, I think it's a priority. And I applaud them for stepping up to the plate and doing it, even though many states have already done it. I think it's still in the necessary for them to do it.

Michael Grant:
Steve one of the aspects of this proposition not discussed a lot is the fact that this is inflation indexed. How does that work in the first year? How does that come about?

Steve Gallardo:
That's a very important part of the actual initiative. Many states do not have an inflation indexer attached to it. We do in the state of Arizona. It's something that state of Arizona will never have to address ever again. It will keep up with the cost of inflation; it will allow states to be able to increase the minimum wage without going back to the ballot, without asking the legislature and without having to depend on congress.

Michael Grant:
Is it CPI tied and done what, around the first of open year?

Steve Gallardo:
Exactly. It's the first of every year that they will look at the actual inflation within the state of Arizona and adjust the salaries of those folks accordingly. One thing included also on this actual minimum wage are tip employees. Tip employees are included as well. This isn't just hourly employees it's those folks that work in our restaurants and other service industries that rely on tips. They are also included in the actual inflation increase as well.

Michael Grant:
Just about out of time. But when does this take effect? Best guess?

Steve Gallardo:
Probably the first two weeks or so in December after the canvas is done. The governor will do her proclamation as required by The Constitution and this particular issue will be in effect and you will see an increase in the salaries of almost 150,000 employees in the state of Arizona.

Michael Grant:
So no delayed efficacy? Just as soon as that happens the employers --

Steve Gallardo:
There is no delay effective date on this particular issue. It will go into effect as soon as the governor puts out her proclamation.

Michael Grant:
Representative Steve Gallardo, thank you very much.

Steve Gallardo:
Thank you. Appreciate it.

Merry Lucero:
See why Arizonans voted the way they did on candidates and election issues. We'll have the results of our latest Cronkite-Eight Poll. Plus we continue our series on taking charge of your health with the focus on health insurance. What to do if you are upset with high health premiums. Those stories Tuesday on Horizon.

Michael Grant:
Wednesday the final part of our series "Taking Charge of Your Health" with prevention tips. Thursday we are pre-empted for Thanksgiving. Friday the Cronkite award luncheon with Tom Brokaw. Thank you very much for joining us on this Monday evening. I'm Michael Grant have a great one. Good night.
In this segment:
Kyrsten Sinema:State Representative and Chair, Arizona Together;Roger Hughes:Executive director, St. Luke's Health Initiatives;Steve Gallardo:State Representative;
SPOTLIGHT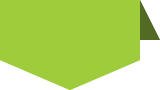 STAY in touch
with
azpbs.
org
!
Subscribe to Arizona PBS Newsletters: