Don't miss HORIZON's weekly roundtable where local reporters get a chance to review the week's top stories.
Transcript:
>>>Ted Simons:
It's Friday, January 18th, 2008, and the headlines are: We'll dig into the new state Budget just released today. More on the governor's state of The state address. The first week of the legislative session. And the latest on the effort To stop the employer sanctions law. That's all next on "Horizon."

>>>Ted Simons:
Good evening, I'm Ted Simons, and this is the "journalists roundtable." Joining me to talk about these And other stories are Mike Sunnucks of the "business Journal," Ryan Gabrielson of "the East Valley Tribune," and Howard Fischer of "Capitol Media Services." Well, a new state budget came Down today. Howie, any real surprises?

>> Howard Fischer:
No real suprises here, everyone is in agreement that Not only are we in trouble this Year, but we're in trouble for The next fiscal year, the budget That came out today. The first problem is, how Deep is the hole. The governor says 1.2 billion, The legislature says 1.7 Billion. How do you balance that? First of all, you have to decide How much is coming in. The governor, i sang about her Sunny disposition. She decided that we're going to Have another 700 million in Revenues beyond what the Legislature says. That still doesn't close the Gap. She's got a bunch of plans. We're going to take the money That we owe to schools in june Of 2009, pay it in july, next Fiscal year.

>> Mike Sunnucks:
I wish I could do that with my visa.

>> Howard Fischer:
I've seen your visa

>> Mike Sunnucks:
My credit rating shows that I've tried.

>> Howard Fischer:
We're going to take the Revenues due in july of 2009, and Have them paid in june of 2009. Again, we've balanced the Budget. Then she's got a few revenue Enhancers. If we let the lottery spend more On advertising, people will Scratch it rich and give 10 Million more to the state. Remember how she rolled out Photo radar as a method of Making the highways safer? Now it's going to enrich the State to the tune of 90 million In traffic tickets.

>> Ted Simons:
What about big things, Ryan, like school bonding?

>> Ryan Gabrielson:
Well, moving to the future, Like howie was saying, that Instead of paying for it this Year, move it to next year. Or in a lot of cases for k-12 or A lot of universities, bond. For the universities, almost a Billion dollars in building Renewal, capital projects, and K-12 roughly the same facts and Circumstances, if i remember Correctly. Instead of k-12 paying for every Single year, start making those Payments in 2011, no payments Until the end of the year, like Furniture. The universities for a number Of years didn't receive a penny In the actual budget for Building renewal, keeping the Facility we're in standing. Now they're having to play Catchup on a lot of things. The universities, for the first Time in a long time, get all the Money they're supposed to under State law.

>> Mike Sunnucks:
They stress that none of these revenue enhancers are -- They're not tax increasers. If you want to help the state's budget and children, go out There and drive 100 miles per Hour and help close the budget Gap. As a democrat, she signed off on similar tax cuts that we've had In the past few years, and she's Not proposed any tax increases.

>> Howard Fischer:
Not for state residents, But here's another little bit Of budget slight of hand. She's proposing that some prisoners who now go straight to prison be housed instead at County jails at county expense.

>> Mike Sunnucks:
Nonviolent, small-time crimes.

>> Howard Fischer:
Understood. But our $60 million burden is now yours.

>> Mike Sunnucks:
So it's kind of a half dozen Of one, six of the other.

>> Howard Fischer:
That becomes really Interesting. As interesting as this budget Plan is, in terms of its -- i Won't call it blue smoke and Mirrors, more like witchcraft. The head of the senate house Appropriations committee Balances it to massive, massive Cuts, spending 1.4 billion below This year's level of spending. 10% across-the-board cuts, plus Less money than schools were Counting on next year for Growth. So you take your pick: you can either deal with the one where we move the deck chairs around on the Titanic, or the one where we're throwing the deck chairs overboard.

>> Mike Sunnucks:
The Republicans' plan cuts a Lot of children's health Programs, vaccines, some of the Biotechnology stuff in the State. The governor's plan doesn't have a lot of pain yet. What does the governor do next Year if the economy is still tanking?

>> Ryan Gabrielson:
The biggest swing is you're Losing 138 million in permanent cuts. The governor's plan actually Increases funding because of enrollment growth.

>> Howard Fischer:
And this comes down to her Philosophy that she contends that universities are the engines of our economic growth. If we're going to get out of the economic problems, we need Strong universities. That's great, but now we're down to mike's problem. This year is bad, next year's Bad, the year after that, how Bad? We've got unemployment figures This week. It went up from 4.1% to 4.7%. We haven't seen the bottom of That trend, either. At what point is this economy Going to turn around? We saw a stimulus package coming out of Washington.

>> Ted Simons:
This goes back to what seems to be the main difference from both sides. One says the sun will come out, If not tomorrow, the day after tomorrow. The one says, now it's time to take care of this. The other says wait if its tough times people need these services. The other side says we can't pay for them.

>> Mike Sunnucks:
In the Republican party, this Is an opportunity to go out there and starve the beast. They don't like the governor or the expansion that's gone on, so they want to cut some of these Things. Most of their cuts are rollbacks Of recent increases they've Worked out with Napolitano for increases. They see an opportunity to take The teeth out of the government.

>> Ryan Gabrielson:
Even Napolitano's economist was saying his sunny projections only hold up as long as there Isn't a long economic recession.

>> Howard Fischer:
And that's the problem with all economic forecasts; it's sort of garbage in, Garbage out.

>> Ted Simons:
What happened with the rainy Day fund?

>> Howard Fischer:
She's going to tap some of The money, counting on some for This year, some for next year, And a little bit for the Following. The legislative plan does not Take any more out of the rainy Day plan than what they think They're doing this year. They recognize, if they think They're going to take $40 Million out of U. Of A.'s Budget, its not going to happen.

>> Mike Sunnucks:
Any one of these budget Negotiating pieces, she'll pick Something high, the republicans Will pick something low, and They will end up in the middle Someplace.

>> Ted Simons:
How deep is the divide right Now?

>> Mike Sunnucks:
I think some of the budget Cuts that were proposed, she's Never going to go for some of The children's things or Education things. I can see them drawing a line with The bonding like they did last Year.

>> Ryan Gabrielson:
The Republicans, if pierce and burns are to be believed, it doesn't go far enough. We have to make cuts on top of Their fairly severe cuts.

>> Howard Fischer:
If you can't determine how deep the hole is, how do you determine where to start Digging? If in fact she believes, going To dennis hoffman's projections, That there's going to be 700 Million more in income sales Tax, who's right? If marshall is right, even what Pearce and burns want to do Isn't going to be enough.

>> Mike Sunnucks:
I think 31 million more from tax collections. There's a lot of folks in this State, businesses and otherwise, That aren't paying taxes. They're operating under the Table, and a lot of it is Related to illegal immigration. There's kind of an underground Cash economy here, and i think That's a place where the state could go after that. They're looking at hiring more Folks to do that.

>>Ted Simons:
Let's go to the state of the state now. A lot of things in there, some Specifics. Not necessarily how you're going To pay for the specifics, but Things like free tuition, things Like the tuition contract for Four years. How is all that going to play in These troubled times?

>> Howard Fischer:
You have to remember that she Specifically did this in a way That it doesn't affect anything Until after she's out of office, Until the end of 2010. Any student who gets a b average And pledges to stay out of Trouble, any kid in eighth grade Now who doesn't use drugs or at Least doesn't get caught, will Get tuition at the universities. You pretty much need a b to get Into u. Of a. At the moment. Can they give up on all of this Tuition? She says, we'll do it in 2012, and that's why we're Dealing with current eighth Graders. A.s.u. has a modified plan that Michael Crowe introduced to Say, we'll step up the Increases. The University of Arizona didn't like it, but if they have to do It, they'll just jack up the First year, and then they can Keep it even.

>> Mike Sunnucks:
I think it's a big Philosophical divide between What she offers and what the Republicans offer. We're going to pay for all this, Expand government health care, Pay for your college tuition. She says the government can propel The economy. It's geared at the middle class And lower middle class, and she Wants to have a better-trained Workforce. She focused on that as national Governors association chair. She wants to diversify our Economy and, to do that, she Thinks we need to have more College students.

>> Ryan Gabrielson:
The lowest income already go For free if they get in. The middle class are bearing the Brunt of it. They don't qualify for low Income, and sometimes don't Qualify for having done real Well --

>> Mike Sunnucks:
Keep in mind here, the Arizona state tuition is really Low compared to private schools And state schools in other parts Of the country.

>> Howard Fischer:
Republicans believe in the Curve, if you will. The lower the taxes go, the more You stimulate the economy. Two committees this week decide They wanted to make permanent That temporary property tax cut. The idea is we'll stimulate the Economy. Her idea is that, no, you Actually need some of these Revenues. The fact is, Steve Farleigh, a Lawmaker from Tucson, said to People who wanted it cut, he Said, wait a second, you say you Don't want these services. The nature of government is we Get together, decide we want Certain services,and tax Ourselves. Do you want roads? Well, yeah, we just want Somebody else to pay for them.

>> Mike Sunnucks:
They want smokers to pay for These things. They will probably push some Kind of transportation referendum And it'll be based on sales taxes And consumption taxes. They want consumption taxes, not Property taxes or income taxes.

>> Howard Fischer:
Exactly. Therein lies the problem with the entire issue. If you want a spending plan like The governor does, somebody's Got to pay for it.

>> Ted Simons:
The referendum on transit, do you think this go-around?

>> Mike Sunnucks:
I-10, maybe i-17, maybe truck Bypasses, that kind of thing. Then they'll start looking at The funding. I don't know if there's appetite For another sales tax. Phoenix and glendale increased Their sales taxes. Voters may start to be Pessimistic. You say we're going to raise Sales taxes by a penny, voters Think that's not too painful, Everybody wants better roads and Less congestion. But it's always on the backs of The consumers, and the sinners. speeders, smokers, drinkers.

>> Howard Fischer:
A penny on the gas tax raises only like 37 million. That may sound like a lot to us poor Journalists, but it's only going To build so many roads.

>> Mike Sunnucks:
Well its gonna be a state wide sales tax, that'll bring in the big money.

>>Ted Simons:
Before we leave the state of the state, the three in one Driver's license, how much Traction is that going to have?

>> Howard Fischer:
We needs legislative Permission to do this. Last year, in fact, there were Enough lawmakers in both parties That didn't want us Participating in the whole real Id thing. She might get something if they Believe it's optional, and b, it Doesn't have that stupid -- I won't call it that because it Would be wrong -- the radio Frequency identifier chip to Allow that somebody at 25 feet Would know that howard fischer is Here. The far left and the far right Are the ones that have the same Concerns about this.

>> Ted Simons:
And what about the repeal or that they're making permanent Now the temporary repeal of the property tax. Is that going to be a big blowup Going on, Ryan?

>> Ryan Gabrielson:
Whether it's politically and economically feasible will be the big question. There's always, no matter what The situation, somebody in the Arizona legislature is going to Propose a tax cut.

>> Mike Sunnucks:
This is a top priority for The business community. The arizona chamber, the real Estate folks, this is a big tax for the big property owners, Manufacturers, defense firms, semiconductor firms, shopping malls. They want to see this permanent. The pressure on the governor, Does she want somebody saying You increased property taxes, After we had a temporary repeal. The Democrats and the governor Don't really want to do it this Year. But the business community is Going to push it this year, They'll push it again next year.

>> Ted Simons:
Let's go to employer sanctions. No prosecutions now until march 1st.

>> Howard Fischer:
They had the hearing in front Of judge wake. He had a stack of papers Literally this high on his desk, Saying you want me to read These and issue a ruling by February 1st, and said, I Can't do it. I may take longer than February 1st, but i need to make sure Nobody's going to be prosecuted Under this legally questionable Law until i rule, and until Whoever loses gets a chance to Go to the ninth circuit and ask For a stay. The judge seems to have Questions about whether the Procedure provides sufficient Due process for companies that Are accused, particularly if you Had somebody on the payroll Before January 1st who may Turn out to be illegal. You can't go back with existing Employees. He wants to know if that's fair. So he could interpret the law to mean it only applies Prospectively, that is, anyone Hired after January 1st. Obviously each side says no, That's not what the law says. He's the judge, he gets to rule What the law means.

>> Mike Sunnucks:
It may be a long time, maybe Even beyond march, before we see A lot of prosecution on this. These are complicated cases. You have to prove that they're Knowingly hiring them, and Andrew Thomas admits it's going to take A while to develop these. It's not your straight Criminal-type case. You have to get a lot of Paperwork and a lot of Corroborating evidence on this.

>> Howard Fischer:
The other piece of what's happening, even if he's ruling On the legality of this, there's Moves that the legislature wants To alter it. They said, wait a second, this Isn't exactly what i thought it Was going to be.

>> Mike Sunnucks:
Don't lawmakers always do That when something turns out a Little more complicated than They thought?

>> Howard Fischer:
Nobody explained it to me. He owns McDonald's franchises out in eastern Arizona, and he might get caught. He believes, hiring Inadvertently somebody that's Illegal, if you had a, quote, Sporadic violation, you can't be Prosecuted for that. He wants to say that you don't Have to use the e-verify system. He wants any conviction to be on The standard of beyond a reasonable Doubt, 5149. His argument is because this Provides a death penalty to Businesses, your licenses can be Revoked, beyond a reasonable doubt is the standard.

>> Mike Sunnucks:
This case isn't going to go Away after wake's ruling. It'll be appealed all the way up The ladder. People will start over, and challenge that law. I think there's a lot of momentum not to change it.

>>Ted Simons:
I was going to ask that. These are interesting ideas, you Tinker, fix, you knew it was C=coming. But how likely is it that some Of these things will go through?

>> Howard Fischer:
I don't think it's very Likely it'll go through. The other issue is, if they Dilute it too much, you've still Got the initiative that might Get on the ballot. Two initiatives, one which Deals with hiring illegal workers, and the other to end, Quote, unquote, sanctuary policies. One will sort of punish some Businesses, but not all Businesses.

>> Mike Sunnucks:
They voted on this thing, the Governor signed it.

>> Ryan Gabrielson:
It's also politically Dangerous to tweak measures that Are so popular across the state.

>>Ted Simons:
Speaking of popularity, John McCain seems to be riding something. Maybe it's a little wave, and He's got to win in South Carolina.

>> Mike Sunnucks:
He's going to be in the race through february 5th, no Matter what, he's in for that. The polls show him slightly Ahead of mike huckabee in south Carolina. He's campaigning there hard, Recruiting arizona supporters to Make calls this weekend, not to South Carolina, and then we'll See from there. Last time he got hammered in South Carolina, that was kind of The bellwether of that race. Mccain seems almost a little Too primed to fight that. Romney won in michigan because He talked about the economy, and That seemed to be the issue that Was falling through to voters. Mccain is the war, the war, The war, i supported the surge. There's still no clear picture Of what's going to happen. On the democratic side, you can See Hillary or Obama. On the Republican side, it's still pretty wide open. But Mike Huckabee's in, Romney's In, Rudy Giuliani is probably in Through super Tuesday, also.

>>Ted Simons
Closer to home, Representative mark anderson And the senate president, they Both look like they're going to Go ahead.

>> Howard Fischer:
In the case of Mark Anderson, He's running against harry Mitchell. But harry's been very careful in Terms of his votes. He doesn't do this alignment With nancy pelosi there. He recognizes where j.d. Hayworth went wrong, in Terms of going off in his own Direction. Harry is also the former mayor Of tempe. That's the only mayor of tempe That they knew.

>>Ted Simons:
Before he gets to Harry Mitchell, he has a crowd to get through on the Republican side.

>>Howard Fischer: certainly. Mark is a nice guy, actually Some of the moderates like him, Which is real interesting. If you look at the people who Turned out in his favor, people Like jim wires is more towards The right end of the party.

>> Mike Sunnucks:
I don't see a lot of appetite For unseating Mitchell this Time. I don't see anything changing on The district or political level. I think democrats still have an Advantage and mitchell hasn't Made any missteps.

>> Howard Fischer:
He had an exploratory committee, Tim bee, and an explorer could have Gone around the world six or Seven times. Gabby is a little more liberal, And so there might be an Opportunity there. Unfortunately, while tim is very Conservative politically, he's Not a strong personality. You may need something more to Get into gabby's face, and i'm Not sure you can do that.

>> Mike Sunnucks:
It's a question of how much Punch being in the legislature has there. A lot of people don't pay that Much attention to the Legislature. And being state senate president I don't know how much juice that has.

>> Howard Fischer:
Here's the other part of the equation, as long as he's senate President and stuck here having to vote on minutia? How effective can he be Campaigning?

>> Ryan Gabrielson:
Its also he'd be campaigning in pima county, touscon much more liberal than Maricopa county an area really on represented by Republicans cause Kobe was just so popular. He wasn't really right wing during his stay in congress.

>> Ted Simons:
Only a minute left. Ryan and everyone here, speaking Of campaigns, the statewide Campaigns and ambition and all, With the crime prevention Booklets, the idea obviously is To help us all prevent crime?

>> Howard Fischer:
Prevent crime and perhaps Reelect Andy Thomas or elect him To something else. This is a guy who had some Questions raised when he used Racketeering funds to create Billboards. Then all of a sudden everyone Picks up the paper, and out drops A very nice brochure. He says the board of supervisors Told me I could use crime Prevention money.

>> Mike Sunnucks:
Every elected official does It. Congressional members get Franking and mailing privileges. Sheriff joe does it every Minute. It's not a big surprise. And it's fine for the officers to point this out, the open Circumstances, but it's part of Being in office.

>> Ryan Gabrielson:
This one fell out of my newspaper and shook my table. It was lot of money he wouldn't talk about. He wouldn't confirm or discuss How much money he spent, even Though it was not from his own campaign funds.

>> Howard Fischer:
Everyone's looking at how Much we spend to go after Mike Lacy. Here's a guy that's already got budget problems, the county and the sheriff have budget problems. This is the wisest use of your Money? Come on.

>>Ted Simons:
All right, that'll be it. Thank you, gentlemen, Appreciate it.

>>Announcer:
The Testigue airmen fought racial prejudice to prove African Americans could pilot airplanes in the second World War. A conversation with Paul Chavez. And a look back at the genocide in Rouanda with the real figure behing the film "Hotel Rouanda" a Horizon Special edition Monday at seven.

>>>Ted Simons:
Coming up, the battle for the identity of the Democratic Party. That's next on "now" on PBS. I'm Ted Simons, have a great Weekend.

In this segment:
Mike Sunnucks:Business Journal;
SPOTLIGHT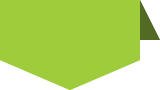 STAY in touch
with
azpbs.
org
!
Subscribe to Arizona PBS Newsletters: