Local reporters review the week's top stories.
Transcript:
Ted Simons:
Hello, and welcome to "Horizon." I'm Ted Simons. Joining me, Mary Jo Pitzl of "The Arizona Republic," Matt Benson of "The Arizona Republic," and Dennis Welch of "The Arizona Guardian." Well, we had a lot going on at the capitol today. I want to get to the special session but we got the senate pushing through nine hours of appropriations? What's going on with this?

Mary Jo Pitzl:
It's the senate appropriation committee. This is the latest version of a budget for the following fiscal year. It's an agreement between the speaker and Bob Burns and the idea is if we can get it through, we'll try and sell it to our members and it differs from the plan that the house appropriations committee put out two weeks ago.

Ted Simons:
The idea that if we can get it through, we'll sell it to our members. Doesn't that sound different from what president Burns said?

Matt Benson:
You know, it's almost June, so desperate times.

Mary Jo Pitzl:
He said they're going to try something different. Something different is what they've always done. You get anything out of the appropriations; whether that's going to be close to the final product, check back on June 30th.

Dennis Welch:
That's what the rank and file members are saying. There's not a whole lot of support other than the leadership and the appropriations chairs who helped to put it together. At this point, it doesn't have much chance to pass. It just doesn't have support.

Mary Jo Pitzl:
But that said, there's only so much wiggle room in putting together a $9.7 billion budget, I think a lot of cuts, similar between the house and senate versions and I think the amount of cuts and the $600 million neighborhood, has a real good chance of standing. But as Andy Tobin said to colleagues this week, he said we lack the political will and -- we lack the political will to either raise taxes or make big cuts and then Tobin came up with plan C. Let's let gambling happen at the racetracks.

Dennis Welch:
Another proposal that doesn't have much legs is the gambling thing.

Ted Simons:
As far as this hearing, though, and just the entire process with the senate appropriations committee, it sounds like it got testy down there.

Matt Benson:
It did. Any committee after nine hours. I was getting testy just watching it.

Dennis Welch:
I was getting a little testy with Matt just watching him. [Laughter]

Matt Benson:
Well that's nothing new. Listen, I mean, this is emotional stuff. We're talking about $660 million in program cuts. A lot of these cuts are to social programs, childcare, kids' care-parents program. And the argument that Democrats were making, listen, at the same time you're passing $250 property tax cut, you're cutting all of these programs to the most vulnerable in the state and the Republicans didn't -- and the Republicans didn't take it kindly. It's not fair to argue we don't care about kids.

Mary Jo Pitzl:
I think a lot of the testiness, it came to almost one-on-one with Russell Pearce debating almost anyone who came up and said don't cut. I think a lot of the members in leadership, they don't -- people are pulling out their violins to complain, they're not hearing that anymore.

Dennis Welch:
What do they expect, not taking this kindly with the comparison, what do you expect when you're looking to put more tax cuts, tax credits and all of this other kind of stuff and cutting all of these social programs, understanding it's not going to look good.

Matt Benson:
There's no question Democrats see an opening. It was obvious from the start with the assistant minority leader saying this is not our idea. We're not on board. Clearly, they see they're beside the real stakes, human lives and children and all of that, there are political points by Democrats arguing that Republicans are giving a tax cut to mostly big business and utilities and at the same time cutting programs for the kids and seriously mentally ill.

Ted Simons:
And shooting back and saying they're just trying to score points.

Mary Jo Pitzl:
And a tax increase which is anathema to a lot of people in Republican leadership and we've seen throughout the session, John Kavanagh said the borrowing is better than taxing and they've stuck to that and I think we're seeing that perhaps even gambling might be better than a tax increase.

Ted Simons:
The idea of taking vehicle license taxes instead of impact fees. Is that legal?

Mary Jo Pitzl:
This is another attempt to get money out -- get a contribution from the cities to the state's budget woes and currently the money you pay when you register your car goes to the counties and cities. And they're saying we'll loosen up the regulations and you can tax the impact fees that you collect that are just sitting there because nobody is building new subdivisions and you can use that money. And the city is saying you can't do that. Even if it were to become legal, if the legislature made it so, this money is already committed, the cities say, and it's needed to pay for infrastructure when things turn around.

Ted Simons:
You mentioned how many cuts. We've got D.E.S., AHCCCS, D.H.S.; all of these folks are getting cut. The governor, her input, sounds like a lot of things she was trying to protect.

Matt Benson:
Her response has been minimal to this point. Nothing new there this session. But she's basically said this is a step in the right direction and it's perhaps at least a point of -- we can jump off from here and start negotiating for real.

Mary Jo Pitzl:
I don't see how it's a step in the right direction when it's cutting some of the programs that -- if you remember, late January, she came in at the 11th hour and said, wait, don't cut these things, and gave lawmakers a list and those are the very programs that we now see -- or types of programs we see up for cuts. At least they're talking budget there, but how they're talking about it doesn't seem to jibe with her agenda.

Dennis Welch:
People are waiting to get more information out of the governor because she hasn't provided much of a roadmap and some of this is just get her engaged more and ideas out there and deal with that.

Ted Simons:
I noticed that when the house did the same thing, let's do something, get it out of committee, all of a sudden, the '09 budget fix wasn't all that far afterwards. Is this something to just come out and play?

Dennis Welch:
It can definitely help, like you said, break that logjam. And lot of propose, these members want it, let's vet it and talk about it and see if it's a viable option. To pacify them.

Ted Simons:
The governor, I guess with stimulus money, made the formal request, what's going on with this? Do we have any idea where the money is going?

Matt Benson:
It's a hair over a billion dollars and basically it's split roughly half and half between '09 and 2010. And how much is going to higher education and K-12 and community colleges and one thing the governor's office notes it's penciled in for 2010. She can use it for 2011, and probably will use some portion. There's another $185 million which is entirely at her discretion. The only pot of money she can do virtually anything with it. And she hasn't said. That's the ace in her pocket that she'll use through budget negotiations.

Ted Simons:
What about the temporary tax increase? No mention in the house, no mention in the senate. Is the governor still mentioning it?

Matt Benson:
Well, it's still in her plan and she hasn't backed off at all, and, you know, it's interesting, I mean, we basically have a high stakes game of chicken here and it will be interesting to see how it plays out over the next month because lawmakers maintained they're not going to do the tax increase and she says you can't balance the budget with cuts alone.

Ted Simons:
We had Westmarc coming through with a proposal, or I guess, saying that they agree with the proposal or at least endorse the plan. You've got a couple of business groups saying we don't hate this.

Dennis Welch:
You have the east valley partnership, I think earlier has endorsed the T word and now the latest is the west valley's equivalent of that. Westmarc, they want to support that. She hasn't backed down from a tax increase to match point; it's definitely a standoff right now.

Ted Simons:
We have a group of scientists suing over what they see coming down the road.

Mary Jo Pitzl:
Not so much scientist, its science foundation Arizona, which was formed to promote scientific and bioscience research. They get some of their money from the state, in terms of the 21st Century fund. Back in January, during the -- one of the many budget fixes to the current budget, lawmakers took the money out. They said no more money out of this fund. We don't agree with the principles and we need the money to balance the budget and we want everything. Even if it's encumbered and if money is spoken for, don't spend it. Well, there's been a lot of negotiations and letter exchanging going on behind the scenes and finally, it came out in a lawsuit and the basic issue, this is a breach of contract by the state. And even the state administrative agency said we need to pay them $18 million, these are for projects that have been performed and work done, and you got to pay people you committed to pay. They're not going to give money going forward so this is in court and they're asking for a preliminary injunction before the judge. He has yet to rule.

Ted Simons:
How many suits now have been filed from what --?

Matt Benson:
Almost a dozen, right?

Mary Jo Pitzl:
Probably a dozen. It gets a little bewildering. There's one hanging over from the 2008 budget and a whole bunch from this year's and you can only reckon after they get through with the 2010.

Ted Simons:
And maybe we'll see a lawsuit when it comes to school tax credits. We've got a special session on this.

Dennis Welch:
Special session.

Ted Simons:
Why the rush?

Dennis Welch:
Well, they want to rush this provision to allow corporations to get a bigger -- to get more taxes, tax breaks for this group of kids who are taking -- partaking of the voucher program. The Arizona Supreme Court ruled in March that was unconstitutional so it leaves about 500 kids without this extra tuition as they're going into the coming school year. So they want to come in and allow this in some way to get money to these kids before they go into the fall semester.

Ted Simons:
And the critics are saying this is an end run around the Supreme Court and the vouchers?

Mary Jo Pitzl:
This is a legal way to do it. The structure of this tax credit plan has been upheld so far and so this is more of a legal way to do it as opposed to a voucher which is straight from the state into a school. This takes somebody's tax liability and instead of going to the state, it goes to the school. They're calling this a rescue bill for the handicapped and disabled kids and some who have been in foster care. From democrats, if you really care, why are you making these deep cuts to state agency budgets and indeed there are very substantial cuts to support for foster care. I think it's a 20% cut in the payment to foster parents and a whole bunch of cuts to disabled services.

Ted Simons:
And just the P.R. aspect. You're talking cut, cut, cut AG and now you're talking about a tax credit. Less revenue coming in.

Dennis Welch:
Enough tax credits for corporations at a time when you're making those types of cuts to all of these services. Probably not playing well with the general public.

Matt Benson:
At the same time, the public relations -- this cuts both ways. These are foster kids and disabled kids and they didn't do anything to deserve this. They got caught up in the legal maelstrom and they're going to school. A court rules that the vouchers are unconstitutional and if the legislature doesn't come up with a fix, these kids are out of school as of --

Mary Jo Pitzl:
Not out of school --

Matt Benson:
They're not in the school they're in now. And the point is -- and especially if you're a Republican lawmaker, or governor, for that matter, this is a big issue and definitely plays to your base.

Mary Jo Pitzl:
But it's a narrow issue. It's not all foster kids. Only foster kids who have now been adopted. It's sold as a way to give them stability. What about the kids still in foster care and switching foster homes every three months? It's a big piece to chew financially.

Ted Simons:
Who is Steve Yarbrough and why is he so controversial?

Dennis Welch:
He runs one of the largest organizations in the state that actually processes and distribute these tax credits and scholarships for the special needs kid or kids in general who want to attend private and parochial schools. He stands to personally benefit. He owns a business that processes these tax credits and owns a company called -- that creates these scholarships and pays itself out of the money donated for the scholarships so they see a clear conflict of interest.

Ted Simons:
Is he sponsoring the bill?

Dennis Welch:
He did craft it.

Mary Jo Pitzl:
He was very much involved in the negotiations and doesn't deny or back away from that. He has been one of the biggest champions of the school tuition, the ability to use tax credits to pay for private school tuitions, even before he came into the legislation. This whole structure was in place about five years before he got elected. But he has certainly moved the ball down the field with the bills he's sponsored over the years.

Ted Simons:
And this special session had trouble getting started. We heard all sorts of shenanigans going on.

Matt Benson:
They had to convene and you had to have a quorum and when Democrats realized there were enough Republicans absent, some taking an extra long weekend, the Democrats left and there weren't enough Republicans to have a quorum to begin the session. So they ended up calling one lawmaker, Jonathan Paton, who was in enroute to a conference and he hadn't left yet and so they called him back and had enough votes to start this thing. But it certainly was a tense hour or so.

Mary Jo Pitzl:
It was an hour delay basically to do the formal start of the session. There's a -- couldn't you just have waited to Tuesday? There's going to be -- there appears to be votes to enact the legislation and you can't get it done any faster so this might have amounted to another day delay. The lawmakers, anxious to get heading home, had to cool their heels on the floor of the house and senate for more than an hour while they fetched Paton from the airport.

Dennis Welch:
I thought, funny, they were saying on the Republican website that it was the Democrats' fault they didn't have a quorum. And 10 Democrats didn't show up or were excused. But four of their members, one of the leadership team doesn't show -- didn't show up. She wanted to get out to attend Indianapolis 500.

Ted Simons:
We looked at the immigration --

Matt Benson:
For about eight hours.

Ted Simons:
Yeah.

Matt Benson:
Yeah.

Ted Simons:
Talk to us about this. Russell Pearce led the effort.

Matt Benson:
Yeah, this is the same that had the nine-hour budget hearing.

Dennis Welch:
17 hours' worth of meetings in two days. That's impressive.

Matt Benson:
One was late night and one was early the next morning.

Mary Jo Pitzl:
I think their spines must have compacted. It was endless.

Matt Benson:
It was to talk about cities with sanctuary policies and they had a panel of law enforcement officials, Joe Arpaio and Andrew Thomas and crime victims and that sort of thing. And it sort of became much more than sanctuary. It became about border security and the federal government's inability to do its job.

Dennis Welch:
I'm shocked about that. That the conversation would delve into the border issue.

Matt Benson:
This was ostensibly a fact-finding panel and Russell Pearce begins by saying I don't think we're going to learn anything that we didn't already know.

Ted Simons:
I was going to ask; did any new information come out of this?

Matt Benson:
No, by the end of the hearing, there were only three senators left in the room. And so I think a lot of folks --

Dennis Welch:
It seemed to me the people who showed up wasn't going to have their mind changed one way or the other. They were entrenched on their views on immigration.

Mary Jo Pitzl:
Unlike previously when it was testy in the senate appropriations committee, this day, they were pretty much all singing from the same hymnbook.

Ted Simons:
Doug Quelland sounds like he's looking for a new attorney and that he's going to fight it all the way.

Mary Jo Pitzl:
He violated various campaign finance rules. And he's entitled to an appeal. And he says he's out shopping for a new attorney because he wants someone who has expertise in that area.

Ted Simons:
And he's saying no more Mr. Nice Guy. He's going to fight tooth and nail.

Mary Jo Pitzl:
He is.

Ted Simons:
Timetable, how long does a -- how long does the process go?

Mary Jo Pitzl:
30 days to file an appeal and as long as that taking -- takes to do the process. At the end, the administrative hearing judge decides that the commission's recommendation was flawed, he can refer it back to the Clean Elections Commission and they start all over. Or if Quelland disagrees, he can take it to court as was done a couple of years ago. And Smith went all the way up to the state Supreme Court and was rebuffed and had to give up his seat. That took a year and a half.

Ted Simons:
Any thoughts of him stepping down? Any calls for him to step down? Ethics?

Mary Jo Pitzl:
Democrats, the ones you think might benefit, they lost a seat to -- Quelland took out one of their Democrats. And the house Republicans have given the same indication. And if there were to be an ethics hearing it would be interesting because the chairman of the ethics panel is Jim Weiers who is his seat mate. I don't know what constitutes a conflict anymore at the statehouse of representatives, but arguably, that could be a conflict.

Ted Simons:
The fact that it's going on, is it impacting anything that's going on, beside conversation?

Matt Benson:
You're assuming something is going on down there.

Ted Simons:
Exactly.

Dennis Welch:
No, I mean, unless you're the chairman of the appropriations committee, I don't see how this would impact anything down there.

Ted Simons:
All right. Before we go, we have to talk about redistricts. The Supreme Court said the last four elections and the redistricting plan was good enough.

Mary Jo Pitzl:
It was fine. It will stand, we'll use it for the 2010, and then we have to draw a whole new map. After the lines drawn after the 2000 census and some people said the map wasn't fair and didn't allow competitiveness between the parties -- especially for legislative seats.

Ted Simons:
And D.I.D. as well, if you want to change it one, you're changing it for one cycle. Doesn't make a lot of sense.

Mary Jo Pitzl:
And that was a point made by soon-to-be associate judge Andy -- the Democrats picked up seats they never thought they were going to get. Lost them in 2008, demographics are changing a lot.

Dennis Welch:
Most people are elected in the primaries and there's only a handful of competitive districts out there. One more cycle, yeah, we'll redraw in 2010, I guess.

Ted Simons:
Can you believe we're at the end of the show and I didn't mention Joe Arpaio?

Mary Jo Pitzl:
Matt mentioned him because he came to talk to the senate.

Ted Simons:
But the fact that we have reports that the sheriff's vehicle was outside of the attorney general's house and the F.B.I. might be interviewing some people involving Arpaio. Can you expect that next week's journalists' roundtable will be full of Arpaio?

Matt Benson:
The story about an F.B.I. investigation or inquiry of some sort is obviously significantly more serious.

Ted Simons:
Yeah, and we'll try and get more information. For now, thank you all for joining us on the journalists' roundtable.
In this segment:
Mary Jo Pitzl:The Arizona Republic;Matt Benson:The Arizona Republic;Dennis Welch:Arizona Guardian;
SPOTLIGHT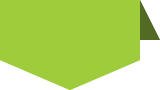 STAY in touch
with
azpbs.
org
!
Subscribe to Arizona PBS Newsletters: