Get to know renowned Phoenix Architect Will Bruder in a one-on-one interview with Arizona Horizon host Ted Simons, conducted at one of Bruder's projects, the Burton Barr Library in downtown Phoenix.
Transcript:
TED SIMONS: COMING UP NEXT ON "ARIZONA HORIZON," IN FOCUS WE WILL SPEAK WITH NOTED ARCHITECT WILL BRUDER WHO HAS DESIGNED A NUMBER OF BUILDINGS INCLUDING THE BURTON BARR CENTRAL LIBRARY.
"ARIZONA HORIZON" IS MADE POSSIBLE BY CONTRIBUTIONS FROM THE FRIENDS OF ARIZONA PBS, MEMBERS OF YOUR PBS STATION. THANK YOU.
TED SIMONS: GOOD EVENING, AND WELCOME TO THE SPECIAL EDITION OF "ARIZONA HORIZON" IN FOCUS. I AM TED SIMONS. TONIGHT WE ARE SPEAKING WITH NOTED ARCHITECT WILL BRUDER. YOU MAY NOT REMEMBER HIS NAME OR BE FAMILIAR WITH THIS NAME BUT YOU ARE CERTAINLY FAMILIAR WITH HIS DESIGNS AROUND TOWN. WELCOME TO "ARIZONA HORIZON," WILL BRUDER, GOOD TO HAVE YOU.
WILL BRUDER: GOOD TO BE HERE.
TED SIMONS: THIS IS ONE OF YOUR DESIGNS. THE CENTRAL BRANCH OF THE PHOENIX LIBRARY. WHEN YOU SIT IN HERE THERE IS SO MUCH TO TALK ABOUT. WE ARE SITTING IN SOMETHING YOU DESIGNED. HOW DOES THAT MAKE YOU FEEL?
WILL BRUDER: IT IS VERY GRATIFYING. IT IS EVERYBODY'S BUILDING. WE HAD 28 CITIZEN MEETINGS TO TALK ABOUT THE BUILDING AND WE ARE SITTING IN THE GREAT READING ROOM.
TED BRUDER: JUST PERSONALLY. IT IS LIKE YOU ARE SITTING IN SOMETHING YOU MADE.
WILL BRUDER: YEAH, BUT I THINK ABOUT THINGS I MAKE NOT BEING MINE BUT BEING THE COMMUNITY'S. SO IT GIVES ME PRIDE, IT GIVES ME PLEASURE, AND I LIKE SEEING ALL THE DIFFERENT NUANCES JUST LIKE VISITORS WHO HAVE NEVER BEEN HERE BEFORE.
TED SIMONS: SURE, WHEN YOU DRIVE BY THE LIBRARY, WHAT ARE YOU THINKING?
WILL BRUDER: I THINK I AM SEEING A PART OF THE LANDSCAPE, I AM SEEING A BUILDING THAT DOESN'T LOOK LIKE A BUILDING. IT LOOKS LIKE THE MOUNTAINS THAT SURROUND THE CITY AND THAT WAS INTENTIONAL. IT IS A BIG COPPER CLAD MESA MONOMEUENT FROM MESA VALLEY.
TED SIMONS: DO YOU FELL A SENSE OF PRIDE?
WILL BRUDER: DEFINITELY
TED SIMONS: WHEN YOU DRIVE AROUND OTHER BUILDINGS IN TOWN, ARE YOU CONSTANTLY CRITIQUING?
WILL BRUDER: LIFE WOULD BE TOO SHORT TO DO THAT. I ALWAYS FOCUS ON THE POSITIVE LOOKING FOR THE THINGS WHERE DIDN'T SEE BEFORE, THE NUANCES, THE THINGS THAT HAVE MATERIALS AND IDEAS. I DON'T WHINE ABOUT THE BAD STUFF.
TED SIMONS: ARE THERE THINGS WHEN YOU DRIVE BY ONE OF YOUR BUILDINGS, ANY BUILDINGS, THAT YOU DRIVE BY CONSTANTLY BUT SEE SOMETHING NEW EVERY TIME OR ALMOST EVERY TIME?
WILL BRUDER: REAL ARCHITECTURE DOES THAT FOR YOU. WE HAVE A LOT OF GREAT ARCHITECTURE IN THE COMMUNITY. WE HAD FRANK LOYD WRIGHT AND OTHER NAMES. WE ARE PART OF A LEGACY CALLED THE ARIZONA SCHOOL AND WE CAN DO ARCHITECTURE HERE THAT DEALS WITH OUR CLIMATE AND PLACE IN THE SUN. AND THAT IS WHAT I AM INTERESTED IN.
TED SIMONS: TELL US MORE ABOUT THE ARIZONA SCHOOL. WHAT IS THAT ABOUT?
WILL BRUDER: IT IS AN ATTITUDE ABOUT BUILDING BUILDINGS THAT WERE APPROPRIATE TO THIS PLACE. BEING APPROPRIATE TO THIS PLACE, THEY ARE BUILDINGS THAT ARE HONEST MATERIALS THAT DON'T FADE OR WEATHER WITH THE DEEP SUN, THEY REFLECT A LITTLE BIT, THEY HAVE TEXTURES LIKE THE MOUNTAINS AND THEY ARE MAGNETS FOR HOW SUNLIGHT IS MANIPULATED BECAUSE IT IS BURDENSOME BUT WHEN YOU PLAY WITH THE LIGHT JUST LIKE IN THIS ROOM THERE IS A SENSE WE ARE LIVING UNDERWATER. THERE IS LITTLE SLITHERS OF LIGHT. WE HAVE THIS BIG ROOM IN A HOT PLACE AND LOOK UP AT THE SKYLIGHTS AND WE ARE UNDER GLACIAL ICE WHICH WAS THE INTENTION.
TED SIMONS: WITH THE ARIZONA SCHOOL MORE IN FASHION IN THE PAST OR ARE WE SEEING MORE OF IT NOW?
WILL BRUDER: WELL, THE ARIZONA SCHOOL STARTED IN THE 1930'S WHEN FRANK LOYD WRIGHT SHOWED UP. HE WAS A MAJOR CHANGEMAKER TALKING ABOUT TIMELESS ARCHITECTURE OF A NEW OF THINKING. THE NAME ARIZONA SCHOOL WAS COINED BECAUSE OF PEOPLE THAT WORK WITH ME AND A CRITIC WRITING ABOUT MY WORK ABOUT 15-20 YEARS AGO COINED THE HEAD OF MY ARTICLE WHICH IS ABOUT SIX OF MY PROTOGES BEING THE ARIZONA SCHOOL. I GUESS I'M THE BLAME FOR IT. IT IS PART OF A LEGACY OF VISIONRIES, DREAMERS AND PEOPLE THAT BUILD FOR THIS PLACE.
TED SIMONS: THE VISIONS AND DREAMS FROM 20-SOME-ODD YEARS AGO, ARE THEY COMING TO FRUITION? OR PEOPLE WONDERING OFF WITH DIFFERENT STYLES?
WILL BRUDER: THEY ARE EVOLVING. PEOPLE COME FROM ALL OVER THE WORLD TO SEE THIS BUILDING AND OUR WORK BECAUSE IN AMERICA -- WHEN PEOPLE COME TO THE DESERT THEY ARE BUYING INTO A CHANGE FROM THE HILLS OF THE MIDWEST OR THE WATERS OF THE COAST. WITH OUR SORT OF ALMOST SURREAL FLORAL AND FAUNA AND THESE HORIZONS, WE CAN SEE SO CLEARLY AROUND THE PERIMETER EVERYWHERE WE ARE READY FOR NEW IDEAS. I HAVE BEEN OPTIMISTIC TO LISTEN TO MY CLIENTS AND KNOW THEY MADE A CHOICE IT ISN'T THE ORDINARY PLACE TO COME TO. MY ARCHITECTURE COMPLIMENTS THEIR ENERGY.
TED SIMONS: YOU HOPE THEY ARE BUYING INTO IT AND ARE READY FOR THE CHANGE. YOU KNOW YOU CAN IF GOOD ALL OVER THE VALLEY AND SEE MIDWESTERN STYLE.

WILL BRUDER: AND TUSCAN HOUSES FROM ITALY AND SPANISHS HOUSES FROM MEXICO THAT HAVE NOTHING TO DO WITH MEXICO. I AM FOREVER AN OPTIMIST BUT I BELIEVE IN PEOPLE DO RESPOND TO ART AND AUTHENCITY, I THINK THAT IS WHAT I AM LOOKING FOR. IT IS THIS ARCHITECTURE BASEDING OUR TIME AND LEARNS FROM THE BAST AND LIVES FOR THE FUTURE.
TED SIMONS: THAT SOUNDS LIKE A DEFINITION OF ARCHITECTURE. GIVE ME A DEFINITION OF ARCHITECTURE.
WILL BRUDER: ARCHITECTURE IS THE BALANCE OF PRAGMITSM OR A FUNCTION WITH A BALANCING BEAUTY. IF YOU HAVE TOO MUCH BEAUTY, IT IS JUST ART AND TOO MUCH PRAGMATISM IT IS JUST ENGINEERING. AND WHEN YOU BALANCE THE TWO TOGETHER THAT IS ARTCHITECTURE. IT IS MAKING SPACES OF MEMORY, SPACES THAT WORK AND SERVE US WELL.
TED SIMONS: IN AMERICAN AND ARIZONA ARCHITECTURE, HAVE WE HAD ONE KIND OF TOO MUCH OR THE OTHER?
WILL BRUDER: ARCHITECTURE ISN'T REALLY ABOUT STYLE. IT IS ABOUT LIFE. EVERYTHING WAS NEW ONCE IF YOU THINK ABOUT THAT. SO, YES, WE LEARNED FROM THE OLD BUT THAT OLD WAS ONCE NEW. ARCHITECTURE GIVES US A POSSIBILITY TO SEE THE WORLD FROM A DIFFERENT POINT OF VIEW. WHEN WE GO TO A MUSEUM AND SEE A BEAUTIFUL SCULPTURE OR PAINTING WE COME BACK AND SAY I NEVER THOUGHT I LIKED THAT. SOMETIMES THE MOVIES WE LOVE THE MOST CHALLENGE US TO SEE BEYOND. ARCHITECTURE IS CREATING SCULPTURE, ART AND THIS OTHER THING THAT IS FUNCTIONAL. WHEN THEY ALL WORK TOGETHER, THEY REALLY ENHANCE THE QUALITY OF OUR LIVES AND MAKE MEMORIES FOR US.
TED SIMONS: TELL US MORE ABOUT YOUR BACKGROUND. YOU STARTED AS A SCULPTURE, CORRECT?
WILL BRUDER: WHEN I STARTED IN THE '60s, THE STATE OF WISCONSIN, THERE WAS NO SCHOOL OF ARCHITECTURE IN THE STATE. I GOT ACCEPTED INTO A SCHOOL IN CHICAGO. WHERE WAS WORKING IN A GREAT STUDIO -- I -- WITH FIVE GUYS WHO TO THIS DAY ARE STILL A ROLE MODEL. THEY WERE MAKING THIS TYPE OF ARTITECTURE I AM TALKING ABOUT, THEY WERE EXCITED AND DOING WONDERFUL WORK THAT WAS AFFORDABLE AND BUILDABLE. AT THE END OF THE SUMMER, I DECIDED WHY DO I WANT TO GO TO THE MORE TRADITIONAL GROUPS AND I ENROLLED FOR $130 A SEMESTER AT THE UNIVERSITY OF WISCONSIN- MILWAUKEE IN THEIR ART DEPARTMENT. I STARTED KNOCKING ON PEOPLE'S DOORS I RESPECTED, LOOKING AT THINGS AND CAME TO THE DESERT IN 1957 AND LOW AND BEHOLD AT THAT POINT I WAS ABLE TO HAVE MY APPRENTICESHIP AND A BACKGROUND WHICH I FEEL TOTALLY GREAT ABOUT. I DIDN'T GO FOR A MASTERS. I WAS ABLE TO TAKE MY EXAM THE SAME DAY AND PASSED THE EXAM THE FIRST TIME AND OPENED MY STUDIO WITH THE LICENSE IN 1974.
TED SIMONS: I WANT TO GO FURTHER BACK. EVERYONE AT SOME POINT IN THEIR LIVES THEY GO I AM GOOD AT THIS OR I GOT INTERESTED IN THIS. SOME ARCHITECTS ARE CHILDREN WERE BUILDING WITH BLOCKS. WHAT GOT YOU THE BUG? AND WHEN DID YOU REALIZE I AM NOT ONLY HALF-DECENT AT THIS BUT I AM GOOD AT THIS?
WILL BRUDER: VERY EARLY ON. MY GRANDFATHER WAS A CABINET MAKER AND FATHER WAS A FIREMAN BUT APPLICATION WAS MAKING CABINETS. SO THEY MADE THINGS AND I WAS ALWAYS AROUND MAKERS. I HAD A TRAIN SET AND BUILDING AIRPLANES FROM RAW MATERIAL LIKE WOOD AND PAPER AND I WAS A MAKER. I LIKED MAKING THINGS. AND LOW AND BEHOLD, IN MILWAUKEE, WHITE FLIGHT WENT TO THE SUBURBS AND A MILE AND A HALF FROM MY HOUSE THERE WAS A STRANGE BUILDING UNDER CONSTRUCTION WHEN I AM 11 YEARS OLD. TURNED OUT IT WAS FRANK LOYD WRIGHT'S GREEK METHODIST CHURCH. I KEPT GOING BACK AND THAT, THEY WERE BUILDING THE MILWAUKEE ART CENTER, THEY WERE ALL IN MY PERIPHERIAL VISION, AND I KNEW WHERE LIKED TO MAKE THINGS. I WAS INTERESTED IN DESIGN WHETHER IT WAS INDUSTRIAL OR BUILDINGS. I WAS MAKING CITIES. I WAS A PRAGMATIC GUY FROM WISCONSIN AND I WOULD MAKE CITIES AND PUT IN THE INFRASTRUCTURE WITH MY TINKER TOYS. I WAS PLUMBING THEM AND WIRING AND BUILDING VISIONS WAY BACK THEN.
TED SIMONS: SO MANY PEOPLE VERY SUSCEPTIBLE TO WHAT THEY DO THEY CAN LOOK BACK ON THEIR CHILDHOOD AND SAY NOW I UNDERSTAND. I WAS ALWAYS GOING IN THIS DIRECTION. YOU TALK ABOUT PAUL SOLARO AND HIS INFLUENCE AND THE WHOLE NINE YARDS.
WILL BRUDER: I AM OF THE STUDIO CASANTE WHICH WAS IN NORTH SCOTTSDALE. I WENT THERE FOR A SUMMER WORKSHOP AND WORKING WITH MY HANDS AND MAKING THINGS THERE. IT WAS ABOUT THESE EXPERIMENTAL BUILDINGS ON THE FIVE ACRES IN PARADISE VALLEY AND THEY WERE OF THE HIGHEST LEVEL OF CREATIVITY AND INVENTION. IT WAS TRULY A VISIONARY. PAUL WAS. HE WAS A PERIOD OF STUDYING AND BRANCHED OUT ON HIS AND IT HAPPENED THAT THE WORLD KNOWS WHO HE IS. WE NOW IN ARIZONA BECAUSE HE WAS OUR NEIGHBOR BUT IN AMERICA IT IS A LESSER NAME. HE TRAVELS THE WORLD AND IS ONE OF THE BEST KNOWN LATE 20TH CENTURY ARCHITECTS IN THE WORLD. WHEN I WAS THERE AS A STUDENT AND THEN AN APRENTICE HE WAS WORKING ON ECOLOGY BOOK. SO HE IS THINKING ABOUT HOW WE DO FUNCTIONAL CITIES WITHOUT CARS THAT ARE SUSTAINABLE TO THE MAX, ALL THE THINGS WE ARE TALKING ABOUT RIGHT NOW, AS WE TALK ABOUT GLOBAL WARMING AND REALIZING IF HE HAD FOLLOWED PAUL IN 1967 WE WOULD NOT BE LIVING WITH THE CHALLENGES WE HAVE TODAY. IT WAS THAT KIND OF LEADERSHIP AND TRANSFORMED MY LIFE. A BUILDING IS ONLY PART OF A CITY. THE SPACES BETWEEN THE BUILDING MAKE THE FABRIC IN THE COMMUNITY. I AM NOT INTERESTED IN BUILDINGS AS OBJECTS AND HE BROUGHT ME THAT THINKING.
TED SIMONS: WITH THAT IN MIND, LET'S START WITH THE CREATIVE PROCESS. LET'S SAY I COME TO YOU AND I WANT X. DO YOU SEE IT FIRST? DO YOU DRAW IT FIRST? HOW DOES IT WORK?
WILL BRUDER: YOU LISTEN FIRST. THE MOST IMPORTANT THING AN ARCHITECT HAS TO BE IS A GOOD LISTENER. WHAT YOU ARE DOING IS LISTENING NOT ONLY TO THE CLIENT AND THAT CLIENT CAN BE AN INDIVIDUAL WITH A HOUSE OR REMODEL. THAT CLIENT CAN BE A SMALL BUSINESS THAT NEEDS AN OFFICE BUILDING. THAT CAN BE A CITY THAT NEEDS A GREAT LIBRARY. WHAT YOU DO IS GET ALL THE INFORMATION. AN ARCHITECT THAT PRECONCEIVES ANYTHING OR HIS BRINGS STYLE TO THE ANSWER BEFORE LISTENED WILL NEVER DO A GREAT PIECE OF ARCHITECTURE. ARCHITECTURE IS ABOUT PEOPLE'S NEEDS, DESIRES, UNSPOKEN WANTS BEING INTERPRETED. IT IS NOT JUST ABOUT THE CLIENT AND WHAT THEY TELL YOU.WITH THE PHOENIX CENTRAL LIBRARY WE HAD 28 CITIZEN MEETINGS BY MY REQUEST TO GET HERE. THAT MEANT WE HAD WORKSHOPS NOT ONLY WITH PUBLIC OFFICIALS AND HISTORIC PRESERVATION TYPES, LIBRARIANS, BUSINESS LEADERS, STUDENTS, HOME SCHOOLERS, HOMELESS. ALLTHESE WERE PART OF THE 28 MEETINGS. WHAT IS REALLY GREAT IS WHEN YOU LISTEN, AND THEN RETREAT BACK WITH THE KNOWLEDGE OF THAT DIRECT INPUT AND WHAT IS -- CALLED THE PROGRAM YOU TALK ABOUT A BUDGET. SO YOU PICK SYSTEMS OF WHAT THAT IS ALL ABOUT. YOU THINK ABOUT MATERIALS AND ANALYSIS. WE WERE DOING SUSTAINABILITY WITH THIS BUILDING WHEN IT FINISHED IN 1995 IT WAS KNOWN AS ONE OF THE MOST SUSTAINABLE BUILDINGS IN THE WORLD BEFORE WE HAD THE RATING SYSTEM FOR THAT. IF YOU LISTEN WELL, THEN YOU RETREAT AND YOU START WORKING THESE IDEAS THROUGH AND TRYING THINGS OUT AND TESTING THE PROGRAM TO SCALE, WORKING TO SCALE IS VERY IMPORTANT. YOU TALK ABOUT THE FLOW AND YOU START LIVING IN THE BUILDING. TO ME IS NOTHING WE THOUGHT ABOUT. WHEN YOU PRESENT THE CONCEPT AND SUNDLY -- SUDDENLY YOU HAVE A SEMI RUDE AUDIENCE BECAUSE EVERYONE IS WHISPERING THAT WAS MY IDEA. THEY ARE NOT TELLING YOU TO MAKE IT OUT OF CONCRETE OR HAVE SKYLIGHTS BUT SOMEHOW YOU CAPTURED THEIR ENERGY OF THEIR DREAM, THEIR FANTASY AND JUST THEIR BASIC NEEDS AND SEE IT REFLECTED IN WHAT YOU ARE SHOWING THEM AND THAT IS REALLY GRATIFYING AND WHERE IT IS ALL AT. IT IS WITH THAT PASSION WITH THAT COMPASSION YOU MAKE A BUILDING, A CITY AND KEEP YOUR CLIENTS HAPPY AND THAT MAKES THE ARCHITECTURE.
TED SIMONS: WHEN YOU START A PROJECT, YOU RETREAT SLIGHTLY BUT THERE IS SOMETHING OUT THERE. YOU HAVE SOME SORT OF VISION. WHEN IT IS ALL OVER WITH, ARE YOU EVER SURPRISED? YOU ARE QUITE OFTEN SURPRISED.
WILL BRUDER: WELL YOU ARE OFTEN SURPRISED. AS MUCH AS YOU TRY TO LIVE IT, MY WORK IS GENERATED BY -- YOU CAN READ MY WORK NOT WITH A DEGREE IN ART HISTORY BUT YOU FEEL IT. ARCHITECTURE IN MY MIND IS MORE ABOUT YOUR SENSORY PERCEPTION THAN INTELLECTUAL KNOWLEDGE. THOSE ARE SENSORY THINGS YOU CANNOT ALWAYS FIGURE OUT. IT IS LIKE GOING FOR A HIKE IN A CANON OR WOODS YOU HAVE NEVER BEEN TO AND SUDDENLY YOU TURN THE CORNER AND YOU JUST SEE THE WORLD FROM A WHOLE ANOTHER PERSPECTIVE. WHEN YOU ARE BUILDING IT, THERE ARE MOMENTS OF DISCOVERY AND WHAT IS A JOY NOW IS RABBI HERRING WILL CALL ME BACK, WORKED ON A PROJECT FOR A SYNAGOGUE 20 YEARS AGO. I WOULD GET CALLS UNEXPECTEDLY AND I AM SITTING HERE DID YOU KNOW IT WILL LOOK LIKE THIS? LIGHT COMING THROUGH AND CATCHING SOMETHING. THAT IS THE JOY OF IT. THAT IS THE JOY OF WHAT ARCHITECTURE DOES AS OPPOSED TO JUST BUILDINGS.
TED SIMONS: AS FAR AS YOUR WORKS, WHEN YOU THINK OF EVERYTHING YOU HAVE DONE ARE THERE YOUR FAVORITE CHILDREN? DO YOU HAVE SOMETHING YOU ARE ESPECIALLY PROUD OF?
WILL BRUDER: THERE IS MANY FAVORITE CHILDREN. MY PUBLIC BUILDINGS ARE MY TRUE PRIDE AND JOY. MY HOMES ARE EQUALLY. THE REMODEL IN TEMPE IS JUST AS IMPORTANT AS A LIBRARY BUT IN DIFFERENT WAYS. I ENJOY MY MUSEUMS IN PHOENIX AND SCOTTSDALE MUSEUM AND THE ROCKET ART CENTER IS AN EARLY BUILDING. SO I LIKE THESE PUBLIC BUILDINGS BECAUSE AGAIN, YOU PUT ALL THIS ENERGY IN AND SOMETIMES I SPENT MORE TIME ON THE HOUSE THAN THE BUILDING -- ENERGY -- WHICH IS A MAJOR ENDEAVOR AND LOOK AT THE RETURN WITH WHAT THIS BUILDING DOES EVERY DAY. IT IS A POINT OF PRIDE OF OUR COMMUNITY AND WE SEE THE WHOLE COMMUNITY COMING TO ENJOY IT.
TED SIMONS: POETS SAY THEY NEVER FINISH A POEM THEY JUST ABANDON IT. AS AN ARCHITECT, WHEN SOMETHING IS FINISHED, DO YOU EVERY SAY I COULD HAVE DONE THIS OR THAT OR THE OTHER?
WILL BRUDER: YOU ALWAYS ARE CRITICAL. IF YOU WERE NOT CRITICAL YOU WOULD NOT ACHIEVE. YOU HAVE TO BE CRITICAL BUT YOU HAVE TO BE AWARE PERFECTION ISN'T POSSIBLE. WHEN YOU GIVE -- YOU WILL NEVER GET IT PERFECT BUT ALL THE PARTS ARE THERE AND THERE ARE SURPRISES. IT IS INTERESTING. WHEN YOU THINK ABOUT MAKING THINGS, PEOPLE THINK IT IS ABOUT ACQUIRING THINGS AT SCALE, RIGHT? PERFECTION IS ACHIEVED. I LEARNED THIS FROM SOMEONE WHO WROTE THE BOOK THE LITTLE POET. HE WROTE PERFECTION SUTAINED NOT WHEN YOU ARE DONE ADDING TO MAKE SOMETHING PERFECT BUT WHEN YOU CANNOT TAKE ONE MORE THING AWAY IS WHEN YOU GET TO PERFECTION. WE BUILT THIS BUILDING FOR $98 A FOOT. THAT IS ALL IT COST.
TED SIMONS: THAT IS PRETTY IMPRESSIVE.
WILL BRUDER: WE HAVE COPPER SKIN AND VENETIAN FINISHES AND STAINLESS STEEL AND CONCRETE. THAT IS THE ESSENCE OF THE BUILDING. SUBTRACTION UNTIL YOU BALANCE WHERE YOU CAN'T TAKE ANYTHING AWAY.
TED SIMONS: FOR THOSE OF US WHO ARE NOT ARCHITECTS AND NOT AS INVOLVED IN THE PROCESS, WHO ARE NOT THERE TO REMOVE, NOT THERE TO STEP BACK, THE WHOLE NINE AGAIN. HOW DO YOU SUGGEST WE APPRECIATE ARCHITECTURE? WHAT DO WE LOOK FOR?
WILL BRUDER: YOU COME IN WITH AN OPEN MIND THAT YOU DON'T KNOW WHAT YOU ARE LOOKING FOR. THEN IT JUST GETS YOU. THIS BUILDING AND MY PUBLIC BUILDING I AM VERY PROUD OF. WHETHER IT BE A NEW LIBRARY IN MONTANA OR ART MUSEUM IN NEVADA PEOPLE SEE TO REALLY LIKE THESE BUILDINGS. WE DON'T HAVE THE TOWN HALL ANYMORE. WE DON'T HAVE THE COMMUNITY SQUARE OFFICE. AND OUR LIBRARIES AND CULTURE BUILDINGS HAVE BECOME THE LIVING ROOMS AND TIME OF OUR CULTURE. THAT IS GRATIFYING. BUT IF I HAVE TO EXPLAIN IT, THEN IT IS NOT WORKING. WHEN YOU COME IN, PEOPLE COME HERE AND WE HAVE OUR SUMMER SOLTICE EVENT AND THE COLUMNS HAVE A LITTLE CLEAR PENETRATION IN THEM AND THE LIGHT COMES THROUGH THAT ONE CLEAR SEVEN INCH ROUND WHOLE WITH A SEVEN INCH DIAMETER POOL OF GLACIAL BLUE ICE AND LIGHTS THE TIP OF THE CANDLE LIKE IT WAS A BIRTHDAY AND WE SEE THE START OF ANOTHER SUMMER IN THE DESERT. AND THERE HAVE BEEN ANYWHERE FROM 1200-2,000 PEOPLE. I HAVE BEEN HERE FOR 20 SOMETHING YEARS TO WATCH PEOPLE TALKING ABOUT THIS PHENOMENON AS THEY WATCH IT. THEY COME AND GATHER NOT TO SEE WHERE THEY LIVE IN ARIZONA OR PHOENIX, NOT WHERE WE LIVE UP AMERICA, OR EVEN IN THE WORLD, BUT WHERE WE LIVE IN THE UNIVERSE. THIS BUILDING IS A CLOCK THAT TALKS ABOUT THE UNIVERSE AND NOT JUST ABOUT THE NARROW LITTLE PLACE.
TED SIMONS: SO WHEN YOU SEE A PLACE YOU DON'T NECESSARILY GO LOOK AT THAT ARCH. LOOK AT THAT HALLWAY. LOOK AT THESE MATERIALS. YOU LET IT WASH OVER YOU?
WILL BRUDER: EXACTLY. YOU LISTEN TO IT, SEE THE QUALITY OF LIFE, FEEL IT. IF EVERYTHING IS WORKING WHEN YOU ARE IN THOSE PLACES AND IT IS INTERESTING NOW. I TRAVEL A LOT AND I WILL ALWAYS BE A STUDENT AND YOU SEE THINGS AND I REMEMBER WHEN I DESIGNED THE BUILDING, AND WHEN YOU ARE YOUNG YOU BORROW AS YOU CREATE YOUR OWN SENSE OF SELF AND WORTH. AS YOU EVOLVE, SUDDENLY YOU RECOGNIZED WHAT YOU BORROWED 10-20 YEARS AFTER YOU BORROWED IT. IT IS PART OF -- I WASN'T THINKING ABOUT THAT. I HAVE BEEN THERE. IT IS VERY MUCH AN EX - EXPERIMENTIAL.
TED SIMONS: AS FAR AS YOUNG ARCHITECTS, WHAT ADVICE WOULD YOU GIVE THEM?
WILL BRUDER: BE CURIOUS, DON'T BE AFRAID TO BE CURIOUS, DON'T BE AFRAID TO LISTEN, AND IT ISN'T ABOUT YOU BUT REALLY ABOUT THE THING YOU ARE GIVEN THE PRIVILEGE TO WORK ON AND RESPONSIBILITY BUT IT CAN NEVER BE ABOUT YOU. IT ALWAYS HAS TO BE THE OUTCOME AND IT SHOULD BE APPROPRIATE TO THE PLACES YOU ARE BUILDING IN AND THE PEOPLE YOU ARE SERVING. DON'T MAKE EXCUSES THAT WILL HAS ALL HAD THE GOOD CLIENTS-WE ALL HAD THE STUDENT TO TAKE PEOPLE ON JOURNEYS TOGETHER AND THAT IS WHAT ARCHITECT IS ABOUT.
TED SIMONS: WITH THAT IN MIND, AS FAR AS PHOENIX ARCHITECTURE, ARIZONA ARCHITECTURE BUT PHOENIX IN PARTICULAR, WHAT WOULD YOU LIKE TO SEE?
TED SIMONS: I WOULD LIKE TO SEE US GET RID OF THE CAR. WE ARE SEEING THE REBIRTH OF DOWNTOWN PHOENIX AND PLACES LIKE TEMPE AND SCOTTSDALE AND MESA BECOMING MORE WALKABLE. WE NOW HAVE LIGHT RAIL. WE ARE STARTING TO THINK ABOUT THE EFFICIENCIES AND ECONOMY OF OUR LIFE. ORIGINALLY THE VALLEY WAS A BUNCH OF SMALL TOWNS AND THEN THEY GREW TOGETHER. ONCE WE GET THE STREET CARS BACK ALONG WITH THE LIGHT RAIL WE CAN HAVE A LIFESTYLE WHERE WE DON'T DEPEND ON THE CAR AND MAYBE THERE IS UBER AND SELF-DRIVEN CARS BUT AS I LOOK AT THE FUTURE FOR PHOENIX I AM HOPING IT WILL EVOLVE AS I HAVE SEEN IT. AND THE 50 YEARS I HAVE BEEN HERE NOW. THERE HAS BEEN POSITIVE CHANGE BUT I WISH WE HAD A GROWTH BOUNDARY AND WE WOULD WAKE UP TO THE HEAT ISLAND AND REALIZE IT IS REAL AND FIND OUT HOW WE CAN LIVE IN HARMONY WITH THE PLACE LIKE THE ORIGINAL PEOPLE WHO CAME HERE AND SETTLED HERE.
Ted: WITH THAT, I WANT TO CLOSE WITH SOMETHING SIMILAR TO HOW WE STARTED. AFTER ALL THESE YEARS, WE ARE SITTING IN THIS BEAUTIFUL STRUCTURE. YOU COME HERE OFTEN AND LOTS OF FOLKS DO. BUT YOU ARE SO FAMILIAR WITH THIS WHEN YOU SEE IT NOW DO YOU FEEL THE SAME WAY AS WHEN YOU SAW IT FOR THE FIRST TIME WHEN IT WAS COMPLETED?
WILL BRUDER: BELIEVE IT OR NOT I ACTUALLY DO. I SEE THE NUANCES AND IT IS A BUILDING WITH TOUGH LOVE AND HEAVILY USED. I GET FRUSTRATED AT TIMES ABOUT THE FRAYED EDGES BUT BY IN LARGE IT IS HOLDING ITS OWN AS AN IDEA, IT IS FRESH AND I SEE PEOPLE WALK IN CRYSTAL CANYON AND LOOK UP AND SMILE AND I KNOW THAT THEY HAVE NEVER BEEN HERE BEFORE BUTTHAT SMILE TELLS IT ALL.
TED SIMONS: YOU HAVE HAD A TREMENDOUS CAREER AND THANK YOU SO MUCH FOR JOINING US.
WILL BRUDER: THANK YOU IT HAS BEEN A GREAT CONVERSATION.
TED SIMONS: I AM TED SIMONS AND THANK YOU SO MUCH FOR JOINING US.
ANNOUNCER: IF YOU HAVE COMMENTS ABOUT "ARIZONA HORIZON" POLICE CONTACT US ON ONE OF YOUR ADDRESSES ON THE SCREEN. YOUR COMMENTS MAY BE USED ON A FUTURE EDITION OF "ARIZONA HORIZON." THANK YOU. WHEN YOU WANT TO BE MORE INFORMED, ARIZONA PBS DELIVERS NEWS AND ANALYSIS WITH MULTIPLY PERSPECTIVES THANKS TO FINANCIAL SUPPORT FROM YOU AND...

In this segment:
Will Bruder, architect
Also in this episode:
SPOTLIGHT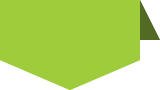 STAY in touch
with
azpbs.
org
!
Subscribe to Arizona PBS Newsletters: