In our latest version of Arizona Horizon's "In Focus," meet chef and restaurateur Bob Lynn, known for his restaurants, La Grande Orange, Chelsea's Kitchen, Gelato Spoon and Ingo's Tasty Food.
Transcript:
COMING UP NEXT ON A SPECIAL "ARIZONA HORIZON" IN FOCUS INTERVIEW WITH CHEF AND RESTAURANT TOUR, BOB LYNN, WHO HELPED REVITALIZE A NEIGHBORHOOD WITH RESTAURANTS LIKE LA GRANDE ORANGE AND CHELSEA'S KITCHEN. AN "ARIZONA HORIZON" IN FOCUS SPECIAL NEXT ON "ARIZONA HORIZON." "ARIZONA HORIZON" IS MADE POSSIBLE BY CONTRIBUTIONS FROM THE FRIENDS OF ARIZONA PBS, MEMBERS OF YOUR PBS STATION. THANK YOU.

TED SIMONS: GOOD EVENING AND WELCOME TO "ARIZONA HORIZON" IN FOCUS I AM TED SIMONS. TONIGHT WE ARE SPEAKING WITH BOB LYNN WHO IS BEHIND A NUMBER OF POPLAR RESTAURANTS INCLUDING LA GRANDE ORANGE AND CHELSEA'S KITCHEN REVITALIZING MANY AREAS OF THE CITY INCLUDING WHAT ONCE HAD BEEN A SLEEPY STRETCH OF 40TH STREET IN PHOENIX. BOB LYNN, WELCOME TO ARIZONA HORIZON. WE ARE HERE AT BUCK AND RIDER. YOUR LATEST ONE. WHEN YOU SIT IN A NEW RESTAURANT LIKE THIS, A NEW BABY, WHAT ARE YOU THINKING?

BOB LYNN: HOW DOES IT FEEL TO THE CUSTOMER. WHEN YOU WALK INTO ONE OF OUR RESTAURANTS YOU ARE LOOKING FOR PEOPLE TO HAVE A GOOD TIME AND ENJOYING THEMSELVES. WE ALSO LOOK THAT THE STAFF IS HAVING A GREAT TIME. WE ARE IN THE HOSPITALITY BUSINESS AND THAT IS WHAT I CHOSE AS A CAREER AND THAT'S WHAT WE ALL LOVE TO DO.

TED SIMONS: WHEN YOU WALK INTO A NEW PLACE DO YOU MARVEL, APPRECIATE OR NIT-PICK A LITTLE BIT?

BOB LYNN: FIRST WE ARE ALWAYS EXCITED WHEN ANYBODY SHOWS UP. STARTING FROM A PLACE THAT IS HUMBLE AND KNOWING WE ARE THERE TO SERVE THE GUEST IS AN IMPORTANT PART OF GOING AFTER SOMETHING THAT IS SUCCESSFUL.

TED SIMONS: WHEN YOU PERSONALLY WALK IN GIVE US YOUR THOUGHTS.

BOB LYNN: IS THE PLACE FUN? IS IT A PLACE MY WIFE AND I WOULD WANT TO BE, COME WITH OUR FRIENDS? DOES THE FOOD LOOK GOOD? DOES IT GIVE YOU ENERGY YOU DIDN'T HAVE BEFORE YOU WALKED IN?

TED SIMONS: IS A PLACE LIKE THIS, AND SOME OF YOUR OTHER PLACES, WIND UP WHAT YOU EXPECT THEM TO BE WHEN THEY ARE UNDER DESIGN AND CONCEPT WHEN YOU START BUILDING?

BOB LYNN: IT IS INTERESTING BECAUSE A LOT OF PEOPLE THINK THAT I THINK OF MYSELF AS A CHEF. REALLY, WE THINK OF OURSELVES A LITTLE BIT MORE LIKE A MOVIEMAKER, A STEVEN SPIELBERG. WE START OUT WITH A CLEAR IDEA OF WHAT WE ARE GOING AFTER AND WE REFINE THE VISION ALONG THE WAY SO IT IS CLEAR TO THE GUEST WHEN YOU WALK IN.

TED SIMONS: WAS THE IDEA WITH CHELSEA'S KITCHEN AND LA GRANDE ORANGE SIMILAR?

BOB LYNN: WE HAVE A SIMILAR POINT OF VIEW ON ALL OF OUR THINGS AND I THINK THAT IS WHAT WE WANT THE FOOD TO BE CLEAN, FOOD YOU CAN ENJOY AND EAT ALL THE TIME. BUT WE FEEL LIKE EACH ONE OF OUR PLACES HAS A SEPARATE PERSONALITY. EVERY TIME WE OPEN SOMETHING NEW OUR GOAL IS TO ADD ANOTHER LAYER THAT OUR CUSTOMERS IDENTIFY WITH BUT ALSO EXPANDS KIND OF THEIR EXPERIENCE AS A GUEST.

TED SIMONS: I ASK WHAT YOU THOUGHT WHEN YOU CAME INTO ONE OF YOUR OWN RESTAURANTS. WHEN YOU DRIVE UP AND DOWN 40TH STREET AND I WANT TO GET TO 40TH STREET IN A SECOND BECAUSE YOU ARE MAJOR PART ON WHY THAT IS A VIBRANT PART OF THE CITY. BUT WHEN YOU DRIVE UP AND DOWN 40TH STREET WHAT ARE YOU THINKING?

BOB LYNN: WELL, ALL OF THIS CAME BECAUSE I AM A LONG DISTANCE RUNNER AND I DO YOGA. THE RUNNING ROUTE I TOOK WAS RIGHT UP 40TH STREET AND DO THAT LOOP. IN THE BEGINNING I ALWAYS THOUGHT WHAT A UNIQUE OPPORTUNITY TO CREATE RESTAURANTS AND RETAIL THAT IS ACTUALLY IN THE NEIGHBORHOOD.

TED SIMONS: OVERALL, WAS ALL OF THIS PLANNED? WHEN YOU WERE JOGGING DID YOU SEE ALL OF THIS? HOW MUCH OF THIS WAS SERENDIPITY?

BOB LYNN: IT WAS A PRETTY CLEAR VISION. I HAVE BEEN ALWAYS LUCKY AND HAD SOMEWHAT OF A GIFT TO BE ABLE TO LOOK OUT THERE AND HAVE AN IDEA OF WHERE THINGS CAN GO AND WORK TOWARD THAT GOAL.

TED SIMONS: FOR THOSE OF US WHO HAVE BEEN TO LGO AND CHELSEA'S KITCHEN, AND LGO IN PARTICULAR, 40TH STREET AND CAMPBELL. TAKE US FROM THE VERY BEGINNING. WHAT DID YOU SEE? WHAT DID YOU DO? HOW DID IT GET STARTED?

BOB LYNN: IN MY EARLIEST DAYS OF THE RESTAURANT BUSINESS I WAS A CHILD OF BERKELEY LEARNING MY COOKING AND IDEOLOGY FROM URBAN ENVIRONMENTS. I COULD WALK TO WRIGGLY FIELD IN THE AREA WHERE I WAS BORN AND WAS VERY INFLUENCED BY THE BAY AREA AND WHAT HAPPENED THERE. I THOUGHT WHAT A UNIQUE OPPORTUNITY TO CREATE THINGS IN A NEIGHBORHOOD AND BRING NEW LIFE TO A WONDERFUL AREA. WHEN YOU ARE STANDING IN FRONT OF LA GRANDE ORANGE GROCERY, YOU ARE LOOKING AT CAMELBACK MOUNTAIN AND IT IS BEACH-FRONT PROPERTY AND A GREAT LOCATION.

TED SIMONS: I REMEMBER THE AREA VERY WELL. STRIP MALLS, ABANDONED POST OFFICES, AND THESE KINDS OF THINGS. WHAT GOT YOU STARTED? WHAT WAS THE FIRST THING YOU DID?

BOB LYNN: THE IDEA OF CREATING A COMMUNITY CENTER -- THE LA GRANDE ORANGE GROCERY AND THAT AREA WAS NEVER THOUGHT OF AS A BUSINESS MODEL. IT WAS THOUGHT OF AS DOING THINGS THE COMMUNITY CAN COME USE. VERY EARLY ON WHEN DISCUSSING THE GROCERY WE TALKED ABOUT CREATING SOMETHING THAT WAS, A, THE PRIDE OF THE IMMEDIATE NEIGHBORHOOD AND SOMETHING JUST FOR THEM AND VERY UNIQUE. BUT ALSO HAD A COMPELLING DRAW AND EXCITEMENT TO IT THAT PEOPLE COULD DRIVE FROM ALL OVER THE VALLEY TO VISIT BECAUSE IT IS UNIQUELY THEIR OWN.

TED SIMONS: HOW DID YOU KNOW THAT WOULD DO THE TRICK WITH THE LITTLE GROCERY STORE AND RESTAURANT?

BOB LYNN: IT IS ALL ABOUT LAYERS. EVEN IF YOU ARE IN YOUR 50s OR 60s MOST PEOPLE WANT TO BE AROUND YOUNG ENERGY. EVERYTHING CREATED WAS MADE WITH AN IDEA OF BEING FUN AND INVASIVE IN A HEALTHY WAY. WE HAVE SOMETHING WE SAY AT LA GRANDE GROCERY THAT IF ONE OUT OF FIVE ARE NOT COMPLAINING THE MUSIC IS TOO LOUD THEN IT ISN'T LOUD ENOUGH. WE WANT PEOPLE TO KNOW THEY ARE IN SOMETHING THAT IS UNIQUE AND SPECIAL TO PHOENIX, ONE OF A KIND, NOT A CORPORATE CHAIN OR A BUSINESS MODEL BUT SOMETHING JUST FOR THE CITY.

TED SIMONS: YOU MENTIONED MAKING IT A COMMUNITY NEIGHBORHOOD GATHERING PLACE. RESPONSE FROM THE COMMUNITY ONCE YOU GOT STARTED. DID YOU GET PUSHBACK AT ALL?

BOB LYNN: NOT EVERYBODY UNDERSTANDS WHAT YOU ARE DOING RIGHT AWAY BUT WE PRIDE OURSELVES ON THINKING ANYBODY IN THE NEIGHBORHOOD, ANYBODY AROUND, THEY ARE OUR CUSTOMER. SO WE ARE MOTIVATED TO MAKE SURE WE ARE VERY RESPONSIVE TO PEOPLE THAT HAVE ANY KIND OF CONCERN OR ANY ISSUES OR ANY INPUT. WE HAVE TONS OF IDEAS WE GET EVERY DAY FROM EVERYBODY THAT COMES IN HERE.

TED SIMONS: WERE THE NEIGHBORS CONCERNED ABOUT TRAFFIC AND THESE SORTS OF THINGS?

BOB LYNN: IT IS FUNNY. OUR IDEA BETWEEN CHELSEA'S KITCHEN, LA GRANDE ORANGE GROCERY, INGO'S TASTY FOOD AND NOW BUCK AND RIDER IS TO BRING A HUMAN SCALE TO THE RESTAURANT. WE WANT PEOPLE TO RIDE THEIR BIKE, WE WANT PEOPLE TO WALK AND WE WANT PEOPLE TO INTEGRATE AND THAT MAKES IT UNIQUE OVER A MALL WITH A BIG PARKING LOT.

TED SIMONS: WHAT WERE EARLY CHALLENGES WHEN LGO GOT STARTED?

BOB LYNN: ZONING. I THINK THE CITY WASN'T SURE WHAT WE WERE TRYING TO DO AND I DON'T THINK THERE IS A LOT OF OPPORTUNITY TO DEVELOP THE WAY YOU WOULD IN A NEIGHBORHOOD IN A BIGGER CITY. THE CITY HAS BEEN WONDERFUL FROM THE VERY BEGINNING AND WORKED HARD WITH US TO TRY TO UNDERSTAND AND WORK WITH US TO ACCOMPLISH OUR GOALS.

TED SIMONS: AS FAR AS WHAT WE ARE LOOKING AT RIGHT HERE THIS IS 40TH STREET AND CAMPBELL. THIS IS INGO'S. I REMEMBER 40TH STREET WHEN IT WAS FOUR LANES. IT WAS TWO LANES IN EACH DIRECTION AND NOW IT IS ONE LANE IN EACH DIRECTION. WHAT HAPPENED?

BOB LYNN: JUST A FEW YEARS AFTER OPENING LA GRANDE ORANGE GROCERY WE STARTED AN INITIATIVE ASKING THE CITY TO TAKE IT TO ONE LANE AND ADD BIKE LANES. AND AFTER ABOUT 18 MONTHS OF WORKING WITH THE CITY THEY DID THAT FOR US.

TED SIMONS: I IMAGINE THE CITY WAS SAYING WHAT THE HECK DO YOU WANT TO CUT TRAFFIC?

BOB LYNN: THEY WERE SHOCKED BECAUSE THE GOAL OF THE TRAFFIC DEPARTMENT IS TO MOVE TRAFFIC AND WHAT WE SAW WANTING LA GRANDE ORANGE TO BE HERE WAS PART OF A NEIGHBORHOOD AND FAMILIES COMING ON THEIR BIKES AND WALKING.

TED SIMONS: IT SEEMS LIKE IT IS HAPPENING. AS YOU MENTIONED, YOU WANTED A COMMUNITY GATHERING PLACE. IT SEEMS LIKE THAT IS WHAT IS GOING ON HERE.

BOB LYNN: IT IS IMPORTANT IT IS HUMAN SCALE AND THE PEOPLE ARE OUT OF THEIR CARS AND SAYING HELLO TO EACH OTHER AND THERE IS A REAL INTERACTION. OUR ACCOUNTING OFFICES WHERE WE DO ALL OF OUR PAPERWORK IS ONE BLOCK AWAY. BETWEEN CHELSEA'S KITCHEN, BUCK AND RIDER, LA GRANDE ORANGE GROCERY, AND INGO'S TASTY FOOD ALL OF US CAN BE ON OUR BIKES OR WALK TO ANY OF THE BUSINESSES. THE IDEA OF A COFFEE CART OUTSIDE OF LA GRANDE ORANGE WAS THE FIRST THING THAT EVER OPENED ON THAT CORNER. AND WE FELT IF PEOPLE WOULD SPEND $3 ON A COFFEE THEY WOULD COME AND ENJOY LA GRANDE ORANGE GROCERY OR EAT A GRASS-FED BURGER FROM INGO'S.

TED SIMONS: WAS THERE CONCERN ABOUT TURNING AN OLD POST OFFICE INTO SOMETHING ELSE?

BOB LYNN: I THINK THERE IS NOWHERE TO GO BUT UP. I THINK MOST REAL ESTATE IS DONE ON DEMOGRAPHICS. WE WERE CREATING SOMETHING ON THE CORNER THAT WAS GOING TO COMPEL PEOPLE TO USE IT AS A COMMUNITY CENTER. WE WERE NOT REALLY CONCERNED ABOUT TRAFFIC COUNTS. WE WERE LOOKING MORE AT WHO WAS IN THE AREA AND GOING TO USE THE PLACE.

TED SIMONS: WHEN YOU LOOK AT THEM NOW, ESPECIALLY THAT CORNER, IS IT WHAT YOU ENVISIONED WHEN YOU WERE JOGGING THOSE MANY YEARS AGO?

BOB LYNN: IT REALLY IS. YOU KNOW? IT SOUNDS FUNNY TO SAY BUT I LOVE SITTING IN THE PLACES AND JUST WATCHING PEOPLE ENJOY IT AND IT BECOME PART OF THEIR LIFE. I HAVE HAD SO MANY KIDS NOW IN THEIR TEENS AND, YOU KNOW, FINISHING COLLEGE THAT WENT TO SCHOOL AROUND THERE OR LA GRANDE ORANGE GROCERY WAS PART OF THEIR LIFE. I THINK OUR GOAL IS TO MAKE IT EMOTIONALLY IRRESISTIBLE TO WHERE YOU COME IN THERE AND THERE IS SOMETHING FOR EVERYBODY TO ATTACH TO.

TED SIMONS: YOU HAVE BEEN IN THE RESTAURANT BUSINESS SINCE 13 YEARS OF AGE. TALK TO US ABOUT THAT.

BOB LYNN: I WAS 13 YEARS OLD AND MY BEST FRIEND AT THE TIME, HIS GRANDPARENTS OWNED A GERMAN RESTAURANT IN CHICAGO AND I GOT A JOB WASHING DISHES AND I THOUGHT IT WAS THE GREATEST THING GOING FROM THE PAPER ROUTE TO WASHING DISHES AND LOVED IT EVERY SINCE. MY SCHOOL IS ALL IN BUSINESS SCHOOL BUT IT IS REALLY WHAT I HAVE DONE MY WHOLE LIFE.

TED SIMONS: WHAT DID THE FAMILY THINK WHEN THEY SAID HE IS HANGING AROUND THAT KITCHEN AN AWFUL LOT? WERE THEY SUPPORTIVE OR CONCERNED?

BOB LYNN: MY FATHER WAS TEACHING COLLEGE AND AN EXECUTIVE AND THERE WERE A LOT OF QUESTION MARKS. AREN'T YOU GOING TO LAW SCHOOL? AREN'T YOU GOING TO BE A DOCTOR? BUT THE MOST IMPORTANT THING YOU DO IN LIFE IS FIND WHAT YOU REALLY LOVE TO DO AND THEN YOU WAKE UP NOT FEELING LIKE YOU ARE GOING TO WORK.

TED SIMONS: HAVE YOU ALWAYS LOVED TO DO THIS? EVERY A TIME IN THE 19-21 YEARS WHEN YOU HAD SECOND THOUGHTS MAYBE I COULD HAVE DONE THIS OR THAT?

BOB LYNN: NOT ONCE. THE THING THAT IS UNIQUE ABOUT THE RESTAURANT BUSINESS AND WHAT WE DO PARTICULARLY BECAUSE WE HAVE SO MANY DIFFERENT CONCEPTS AND ARE NOT GROWING ONE BUSINESS MODEL IS YOU ARE INVOLVED IN DESIGN, CONSTRUCTION, RND, LEGAL, AND ALL THE BUSINESS DISCIPLINES COME INTO PLAY WHEN YOU ARE A RESTAURATEUR. WHEN I SPEAK TO COLLEGE STUDENTS INTERESTED IN THE RESTAURANT BUSINESS I GET EXCITED BECAUSE I SAY THERE IS NO OTHER BUSINESS WHERE YOU GET TO DO PR, COOK AND BE IN THE SERVICE INDUSTRY AND IT. WE HAVE EVERY DISCIPLINE IN OUR BUSINESS.

TED SIMONS: WHEN YOU DID YOU SHIFT FOCUS FROM BEING A SU CHEF AND MOVING UP THROUGH THE KITCHEN AND TO GETTING INTO THE FRONT OFFICE ?

BOB LYNN: I CAN'T REALLY IDENTIFY THAT. I SHOW UP EVERY DAY SWINGING FOR THE FENCES AND IT JUST HAPPENS. I BELIEVE THE AMAZING THINGS COME FROM GOOD ENERGY AND IF YOU KEEP POURING GOOD ENERGY INTO THINGS GREAT, GREAT THINGS HAPPEN. I MEAN, WE ARE SO PROUD WE CREATED OVER 900 JOBS IN THIS COMPANY. AND A LOT OF PEOPLE ARE WITH US FOR LIFE AND A LOT OF PEOPLE ARE TRANSITIONING TO SOMETHING. SO THERE IS REALLY NOTHING REALLY MORE FULFILLING FOR OUR LEADERS.

TED SIMONS: WHEN YOU WENT TO BERKELEY WHAT DID YOU STUDY?

BOB LYNN: OH, I DIDN'T GO TO BERKELEY.

TED SIMONS: OH YOU LIVED IN BERKELEY?

BOB LYNN: I WAS HANGING OUT THERE BECAUSE OF THE FOOD SCENE WITH ALICE WATERS AND EVERYTHING GOING ON THERE WAS SUPER SPECIAL AND COMPELLING AT THE TIME. IT WAS ABOUT LETTING THE INGREDIENTS DO THE WORK AND THE BEGINNING OF THE FARM-TO-TABLE MOVEMENT WHICH IS WHAT OUR RESTAURANTS ARE ABOUT. WE'VE NEVER PROMOTED THEM AS FARM-TO-TABLE RESTAURANTS BUT IF YOU LOOK CLOSELY AT WHAT WE DO, TAKE BUCK AND RIDER, WE ARE FLYING THE BEST SEAFOOD IN EVERY DAY FROM WHEREVER THE SOURCE IS WITH NOBODY IN BETWEEN.

BOB LYNN: TED, THIS IS JORDAN.

TED SIMONS: NICE TO MEET YOU, JORDAN.

JORDAN: NICE TO MEET YOU TED.

TED SIMONS: TALK ABOUT BEING A CHEF AT A RESTAURANT LIKE THIS. WHAT CHALLENGES AND WHAT OPPORTUNITIES.

JORDAN: A RESTAURANT IS REALLY SPECIAL BECAUSE WE TAKE A LOT OF ENERGY IN CURATING THE FINEST SEAFOOD EVERY DAY THAT WE HAVE FLOWN IN TO THE RESTAURANT. WE SPEND A LOT OF ENERGY REALLY SEEKING OUT THE BEST POSSIBLE INGREDIENTS. IN ORDER TO DO THAT WE'RE REACHING OUT TO THE GULF COAST, THE EAST COAST, THE PACIFIC NORTHWEST, ALL OVER THE PLACE AND WE REALLY USE THOSE SPECIAL INGREDIENTS TO EMPOWER OUR CHEFS TO EXPRESS THEIR CREATIVITY AND TRY TO CREATE AN ENVIRONMENT WHERE THEY CAN REALLY SHINE FOR THAT.

TED SIMONS: ARE THERE SPECIAL CHALLENGES BEING A PHOENIX RESTAURANT SPECIALIZING IN SEAFOOD?

JORDAN: ABSOLUTELY. THERE ARE A LOT OF CHALLENGES BECAUSE WE ARE IN THE MIDDLE OF THE DESERT AND HAVING INGREDIENTS FLOWN IN FROM ALL OVER THE PLACE. WE KNEW IT WOULD BE A CHALLENGE WHEN WE OPENED THIS PLACE AND IT'S SOMETHING WE EMBRACE FULL-HEARTEDLY.

TED SIMONS: THE IDEA OF A SEAFOOD RESTAURANT IN PHOENIX IS NOT THE EASIEST THING TO DO.

BOB LYNN: NO, BUT PHOENICIANS TRAVEL ALL OVER THE WORLD AND MANY ARE TRANSPLANT AND THERE IS NOTHING CLEANER, BETTER AND MORE HEALTHY THAN GREAT, FRESH SEAFOOD.

TED SIMONS: ARE THERE LESSONS YOU LEARNED FROM THAT BERKELEY SCENE? I USED TO LIVE IN THE AREA AND IT IS AMAZING WHAT GOES ON UP THERE ON THE HILL. WHAT DID YOU LEARN?

BOB LYNN: DIVERSITY. I THINK THE MORE DIVERSE OUR TEAMS ARE IN THIS COMPANY, OUR MANAGEMENT, OUR SERVICE, OUR BARTENDERS, OUR KITCHEN CREW, THE MORE DIVERSE THEY ARE, THE MORE DIVERSE BACKGROUNDS THEY HAVE, THE DIFFERENT BELIEFS, THE STRONGER THE TEAM WE HAVE AND I REALLY BELIEVE THAT.

TED SIMONS: WHAT MAKES A GOOD RESTAURANT? TAKE YOURS OUT OF THE PICTURE. I DON'T WANT A SELL JOB HERE. WHAT MAKES A GOOD RESTAURANT?

BOB LYNN: THE FOOD HAS GOT TO TASTE GOOD.

TED SIMONS: THAT REALLY IS A BASIS ISN'T IT?

BOB LYNN: I THINK SO. AND I LOOK FOR THINGS WITH A CLEAR POINT OF VIEW. DOESN'T MATTER IF THAT IS SUSHI OR A VEGAN RESTAURANT. I WANT TO FEEL THE VIBRATION OF THE CHEF, OF THE OWNER, OF THE PEOPLE DOING THAT.

TED SIMONS: WHEN YOU GO INTO A RESTAURANT, AND IT MAY HAVE FANTASTIC FOOD, OR THE AMBIANCE MAY BE SPECTACULAR BUT IT IS NOT MAKING IT. WHAT IS OFTEN THE CASE THERE?

BOB LYNN: AS I SAID, OUR BUSINESS IS PUTTING TOGETHER ALL THE DIFFERENT BUSINESS DISCIPLINES AND IN ORDER TO BE GOOD AT IT YOU REALLY NEED TO BE GOOD AT ALL OF THOSE. SO IT IS GOING TO GO BACK TO THERE IS GOING TO BE SOME TYPE OF OPPORTUNITY TO MAKE IT BETTER. WE GET AS MUCH EXCITEMENT OUT OF REFINING THINGS WE HAVE HAD FOR 15 YEARS AS WE DO IN CREATING SOMETHING NEW. THAT IS JUST AS EXCITING FOR US.

TED SIMONS: AGAIN, THIS IS LA GRANDE ORANGE. THIS IS A GROCERY STORE, GATHERING PLACE, MEETING PLACE, RESTAURANT, CORRECT?

BOB LYNN: KIND OF A MISNOMER. IT IS A RESTAURANT THAT IS KIND OF A NIGHTCLUB FOR BREAKFAST.

TED SIMONS: INTERESTING. SO WHAT ARE WE LOOKING AT?

BOB LYNN: THESE ARE OUR NEW SPROUTED RYE TOASTS. ABSOLUTELY FANTASTIC. ALMOND BUTTER WITH STRAWBERRIES AND HAZELNUTS. AVOCADO TOAST WITH GOAT CHEESE AND SPROUTS. AND SMOKED SALMON WITH CUCUMBER AND GOAT CHEESE.

TED SIMONS: THE IDEA BEHIND ALL OF THIS ON 40TH STREET AND CAMPBELL. YOU HAVE A MEETING PLACE, IT LOOKS PACKED AND PEOPLE LOOK LIKE THEY WALKED HERE BUT THE PARKING LOT IS ALWAYS FULL. WHEN YOU SEE THIS YOU MUST THINK IT IS WORKING.

BOB LYNN: IT IS WORKING. YOU CAN TELL BY THE LOOK ON PEOPLE'S FACE THAT THEY ARE ENJOYING THE FOOD, THEY LOVE THE MUSIC, THE SERVICE IS FRIENDLY.

TED SIMONS: AND THEY GET TO EAT THIS GOOD STUFF AND THERE IS STUFF TO BUY IN THE BACK. IT IS LITERALLY A GROCERY STORE, CORRECT?

BOB LYNN: IT IS A REINVENTION OF A GENERAL STORE.

TED SIMONS: HOW DID YOU REINVENT IT?

BOB LYNN: THE FOOD IS MODERN AND CLEAN AND THE GIFTS ARE CURATED AND MADE BY LOCAL ARTISTS. WE THINK WE HAVE THE BEST WINE DEPARTMENT IN PHOENIX.

TED SIMONS: IS THIS THE KIND OF THING THAT COULD HAPPEN IN OTHER PARTS OF TOWN? OR IS THIS LOCATION NEAR ARCADIA, EAST PHOENIX, CAMELBACK MOUNTAIN WITH THE BEAUTIFUL VIEW BEHIND US, IS THIS UNIQUE?

BOB LYNN: I DON'T THINK WE CHOSE THE NEIGHBORHOOD. I THINK THE NEIGHBORHOOD CHOSE US. THE WAY LA GRANDE ORANGE GROCERY RELATES TO THE COMMUNITY MAKES IT A SPECIAL PLACE AND DRAWS FROM ALL OVER THE VALLEY.

TED SIMONS: SO IT COULD HAPPEN ELSEWHERE… JUST NOT LIKE THIS?

BOB LYNN: PROBABLY NOT EXACTLY LIKE THIS.

TED SIMONS: CAN A GOOD RESTAURANT, WITH THE FOOD, AMBIANCE, IDENTITY, THOSE THINGS CAN FAIL, CAN'T THEY?

BOB LYNN: NOT IF YOU KEEP WORKING AT IT.

TED SIMONS: YOU THINK WITH A FAILED RESTAURANT THERE IS A WAY TO KEEP IT AFLOAT?

BOB LYNN: RESTAURANTS DON'T GET TIRED. RESTAURANTEURS GET TIRED. I THINK AS LONG AS YOU CONTINUE TO POUR ENERGY INTO IT YOU CAN BE SUCCESSFUL. I THINK WHEN YOU TALK ABOUT PEOPLE COMING TO WORK FOR US AND WHY WE SHOULD BE THE CHOICE IS WE REALLY LOOK AT OUR BRAND AS IT REALLY DOESN'T HAVE A LIFESPAN. WE LOOK AT OUR BRAND LIKE "THE NEW YORK TIMES" OR ROLEX. IT IS ALWAYS ABOUT REINVENTING. ITS ALWAYS ABOUT PUTTING NEW ENERGY IN. ALWAYS ABOUT A NEW POINT OF VIEW.

TED SIMONS: IT DOESN'T SOUND LIKE A CHAIN IS IN THE FUTURE FOR ANY OF THESE RESTAURANTS.

BOB LYNN: THAT WILL NOT BE. WE REALLY FEEL LIKE WE WANT TO CONNECT DIRECTLY TO THE COMMUNITY. IN ORDER TO DO THAT, IT HAS TO START WITH THE LOCATION, IT HAS TO START WITH THE PEOPLE WHO LIVE IN THE IMMEDIATE AREA, IT HAS TO START WHERE YOU ARE AND FOR THAT REASON WE WANT TO DO EVERYTHING WE DO FOR THAT IMMEDIATE COMMUNITY.

TED SIMONS: YOU HAVE A COUPLE OF COMMUNITIES OF CONCERN. YOU LIVED IN SANTA MONICA AND THE VALLEY. COMPARE PHOENIX TO OTHER AREAS IN THE COUNTRY AS FAR AS A RESTAURANT TOWN.

BOB LYNN: WELL, I MEAN, PHOENIX, AND THIS IS NOT A SALT JOB, ARIZONA IS ONE OF THE MOST BEAUTIFUL, MAJESTIC AMAZING PLACES. SARAH AND I HAVE A HOUSE BLOCKS FROM CHELSEA'S KITCHEN AND THE VIBRATION OF THE DESERT IS FANTASTIC. WHAT A COMPLIMENT TO THE URBAN LIFESTYLE IN CALIFORNIA. IT REALLY IS CONNECTED TO THE LOCAL COMMUNITY AND THE FACT THAT WE ARE IN THE DESERT AND HOW IT ALL RELATES. EACH PLACE NEEDS TO FEEL LIKE IT IS NOT FROM THE OUTSIDE LIKE IT IS CREATED JUST FOR THAT PERSON.

TED SIMONS: WE HAVE CHAINS THERE IS NO DOUBT ABOUT THAT. BUT DO WE HAVE INDIVIDUAL RESTAURANTS THAT GIVE A COMMUNITY ITS IDENTITY?

BOB LYNN: NOT ONLY RESTAURANTS BUT I THINK THERE ARE FANTASTIC BUSINESSES AND ARCHITECTURE AND ALL KINDS OF THINGS THAT CREATE A STRONG IDENTITY FOR ARIZONA. WE HAVE BEEN KNOWN TO BRING NEW LIFE TO OLD NEW BUILDINGS AND THAT IS WHAT WE DID TO THE GROCERY. BUT THERE IS A LOT OF AMAZINGLY TALENTED PEOPLE HERE AND IN ALL PARTS OF BUSINESS AND LIFE AND FRIENDS WE CHAMPION AND ARE PROUD TO, YOU KNOW, BE INVOLVED WITH.

TED SIMONS: THE COMMUNITY EXISTS AMONG RESTAURATEURS HERE?

BOB LYNN: HUNDRED PERCENT.

TED SIMONS: MORE SO THAN MAYBE IN OTHER CITIES?

BOB LYNN: SIMILAR. I THINK THE RESTAURANT BUSINESS IS THE LAND OF GIANTS. IT IS A TOUGH BUSINESS. THERE IS A LOT OF MOVING PARTS. YOU HAVE GOT TO REALLY SHOW UP EVERY DAY, READY TO PLAY. AND I THINK FROM THAT, CREATES UNITY WITHIN THE RESTAURANT COMMUNITY. WHILE WE DO COMPETE, THERE IS A MUTUAL RESPECT ANYWHERE WE GO AND I FEEL THAT WAY FOR ANYBODY GETTING IN THIS BUSINESS AND WANT TO BE THERE AS A RESOURCE FOR THEM WHERE WE CAN.

TED SIMONS: WHAT IS NEXT FOR YOU? EXPAND TO OTHER PARTS OF THE COUNTRY? YOU ARE IN SANTA MONICA AND WHERE ELSE?

BOB LYNN: WE HAVE TWO RESTAURANTS IN SANTA MONICA, TWO IN PASADENA, AND THE REST ARE HERE IN PHOENIX. WE SEE THE CUSTOMERS IN ALL AREAS. THERE IS INTERCHANGE WITH SPRING TRAINING HERE AND KIDS IN COLLEGE OVER THERE. SO WE SEE PEOPLE GOING BACK AND FORTH ALL THE TIME.

TED SIMONS: DIDN'T I READ YOU WERE THINKING OF NEW YORK CITY? BROOKLYN?

BOB LYNN: WE THINK THAT EVERY TIME WE DO SOMETHING THAT IT SHOULD STRETCH US FOR EVERYTHING ELSE WE DO BECAUSE THE OTHER THING THAT IS UNIQUE ABOUT LGO HOSPITALITY IS OUR MANAGERS AND LEADERS MOVE BETWEEN THE DIFFERENT RESTAURANTS. OUR GENERAL MANAGER HERE AT BUCK AND RIDER, LAURA, WAS AT THE GROCERY AND TASTY FOOD. WE ARE ALWAYS TEACHING, DEVELOPING SKILLS AND THE GREATEST WAY TO DO THAT IS TO MOVE THEM BACK AND FORTH. OUR CHEF, DOM, AT CHELSEA'S KITCHEN, RAN THE MISFIT, THE BUSIEST RESTAURANT ON THE WEST SIDE OF SANTA MONICA. SO OUR PEOPLE MOVE BACK AND FORTH AND THEY LOVE IT.

TED SIMONS: SO MAYBE EXPANDING RESTAURANTS HERE, THERE AND ELSEWHERE. WHAT ABOUT EXPANDING BUSINESS? GETTING INTO THE HOTEL BUSINESS OR SOMETHING ALONG THOSE LINES?

BOB LYNN: WE SEE THE HOTEL BUSINESS AS EXACTLY WHAT WE ALREADY DO. WE HAVE GOT FEELERS OUT THERE FOR PROJECTS ONE IN TEMPE ACTUALLY.

TED SIMONS: INTERESTING. WE WILL KEEP AN EYE OUT FOR THAT.

BOB LYNN: WE'RE EXCITED ABOUT IT.

TED SIMONS: IT IS NICE TO MEET YOU. CONGRATULATIONS AND CONTINUED SUCCESS. AS I SAID, FROM SOMEONE WHO REMEMBERS 40TH STREET IN PHOENIX AS A PLACE YOU WENT TO AND FROM BAKERS NURSERY AND GOT BACK ON TO 44TH STREET YOU CHANGED THE LIFE THERE. YOU MUST BE PROUD OF THAT. YOU HAVE TO FEEL GOOD ABOUT THAT.

BOB LYNN: IT IS A PRIVILEGE TO BE ABLE TO TALK ABOUT THAT AND WE APPRECIATE THAT.

TED SIMONS: THANK YOU SO MUCH.

BOB LYNN: YOU'RE WELCOME.

TED SIMONS: THAT IS IT FOR NOW. I AM TED SIMONS. THANK YOU SO MUCH FOR JOINING US ON "ARIZONA HORIZON" IN FOCUS. YOU HAVE A GREAT EVENING.

ANNOUNCER: IF YOU HAVE COMMENTS ABOUT "ARIZONA HORIZON," PLEASE CONTACT US AT ONE OF THE ADDRESSES ON YOUR SCREEN. YOUR COMMENTS MAY BE USED ON A FUTURE EDITION OF "ARIZONA HORIZON." THANK YOU. "ARIZONA HORIZON" IS MADE POSSIBLE BY CONTRIBUTIONS OF THE MEMBERS OF YOUR ARIZONA PBS STATION. THANK YOU.

In this segment:
Bob Lynn, Arizona chef
Also in this episode:
SPOTLIGHT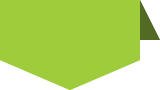 STAY in touch
with
azpbs.
org
!
Subscribe to Arizona PBS Newsletters: