Three local journalists will give their insight into the week's big stories.
Transcript:
TED SIMONS: COMING UP NEXT ON "ARIZONA HORIZON'S JOURNALISTS' ROUNDTABLE," WE'LL DISCUSS AN EVENTFUL WEEK INVOLVING PRESIDENT TRUMP AND LOOK AT HOW ARIZONA'S CONGRESSIONAL DELEGATION IS RESPONDING TO THE ADMINISTRATION'S ACTIONS. THE JOURNALISTS' ROUNDTABLE IS NEXT, ON "ARIZONA HORIZON." "ARIZONA HORIZON" IS MADE POSSIBLE BY THE CONTRIBUTIONS FROM THE FRIENDS OF ARIZONA PBS, MEMBERS OF YOUR PBS STATION. THANK YOU.

TED SIMONS: GOOD EVENING AND WELCOME TO ARIZONA HORIZON'S JOURNALISTS' ROUNDTABLE, I'M TED SIMONS. JOINING US TONIGHT: STEVE GOLDSTEIN, MIKE SUNNUCKS OF THE PHOENIX BUISNESS JOURNAL... AND DAN NOWICKI OF THE ARIZONA REPUBLIC.

TED SIMONS: PRESIDENT TRUMP'S ACTIONS AND STATEMENTS HAVE DOMINATED HEADLINES THIS WEEK. IT SEEMS LIKE WE COULD JUST GET LOST HERE. LET'S TRY TO GET AS LINEAR AS WE CAN. WE'LL START WITH THE PRESIDENT DISCLOSING INFORMATION TO RUSSIA. WHAT HAPPENED?

STEVE GOLDSTEIN: THE PRESIDENT MET WITH HIGHER AUTHORITIES FROM RUSSIA IN A PRIVATE MEETING WHERE US MEDIA WERE NOT ALLOWED BUT A PHOTOGRAPHER FROM RUSSIA WAS ALLOWED. THE PRESIDENT REVEALED SOME INFORMATION ABOUT ISIS. THE INFORMATION CAME FROM AN ISRAELI SOURCE. THIS IS INFORMATION THAT MANY PEOPLE IN THE INTELLIGENCE COMMUNITY ARE CONCERNED THAT THE PRESIDENT SHARED WITH RUSSIA, AN ADVERSARY TO THE U.S. WHY DID HE SHARE IT AND DOES IT HURT THE U.S. AND DOES IT MAKE THE INTELLIGENCE SOURCE MAKE THEM WANT TO GIVE HIM LESS INFORMATION IN THE FUTURE.

DAN NOWICKI: HE PUT A SOURCE IN DANGER. THE ISRAELIS HAVE A DOUBLE AGENT INSIDE OF ISIS.

TED SIMONS: THE DETAILS ARE KEPT FROM ALLIES, TIGHTLY RESTRICTED WITHIN THE U.S. GOVERNMENT AND THERE HE GOES, ALMOST IN A BRAGGING FASHION.

DAN NOWICKI: THAT'S THE WAY IT WAS DESCRIBED. HE HAS THE BEST INTELLIGENCE. LISTEN TO THIS. THE WHITE HOUSE SAYS THEY DIDN'T DO ANYTHING WRONG. IT'S APPROPRIATE FOR THE PRESIDENT TO SHARE WHATEVER INTELLIGENCE HE WANTS. THEY DISPUTE THE GRAVITY THAT THE NEWSPAPER REPORT GIVES.

MIKE SUNNUCKS: THE INFORMATION WAS ON POTENTIAL BOMBS OR EXPLOSIVES IN LAPTOPS ON AIRPLANES AND THERE WAS A RUSSIAN JET LINE DOWN IN EGYPT THAT ISIS TOOK CREDIT FOR. HE DOES HAVE THE RIGHT TO DO THAT AS PRESIDENT. USUALLY, PRESIDENTS TALK TO CABINET MEMBER, SECURITY ADVISER, INTELLIGENCE AGENCIES ABOUT WHAT DISCLOSE TO FOLKS. THIS PRESIDENT IS NOT THAT FORMAL IN HIS PROTOCOL.

TED SIMONS: TALKING TO THE COUNTRY THAT GAVE YOU THE INFORMATION IN THE FIRST PLACE, WE DIDN'T KNOW IT WAS ISRAEL TO BEGIN WITH. THEY DIDN'T SAY GO AHEAD AND DO THIS.

MIKE SUNNUCKS: THE PRESIDENT HAS THE RIGHT TO DO IT. HE JUST DIDN'T DO IT THE WAY PAST PRESIDENTS WERE.

DAN NOWICKI: DID HE MEAN TO DO IT GOING INTO THE MEETING?

MIKE SUNNUCKS: HE HAS FACED A CHALLENGE OF TALKING OFF THE CUFF. HE DOES A LOT OF TRASH TALKING, A FAIR AMOUNT OF BRAGGING, WHETHER THAT'S ALLOWED OR NOT, IT'S HAD POLITICAL DETRIMENT TO HIM.

STEVE GOLDSTEIN: A CIA OPERATIVE IS CONCERNED THAT THIS IS THE ATTITUDE. IT'S NOT THAT THE INTELLIGENCE AGENCY DOESN'T NEED TO SHARE IT WITH THE PRESIDENT, BUT DOES HE CONSIDER HOW IMPORTANT THE INFORMATION IS? PRESIDENT TRUMP FOR BETTER OR WORSE IS A BRAGGART.

TED SIMONS: WE HEARD THE OBAMA ADMINISTRATION BEFORE THE TRANSITION, PEOPLE IN JUSTICE WERE TELLING THEM BE CAREFUL WHAT YOU TELL THE TRUMP PEOPLE. YOU DON'T KNOW WHAT THEY'LL SAY.

DAN NOWICKI: THE WHOLE MEETING IS TURNING OUT TO BE A BIG LIABILITY FOR THE PRESIDENT IN RETROSPECT.

TED SIMONS: AS FAR AS RESPONSE FROM SENATORS MCCAIN AND FLAKE, THEY UNDERSTOOD THE SERIOUSNESS OF THE SITUATION.

DAN NOWICKI: SENATOR MCCAIN, BIG TIME CRITIC OF VLADIMIR PUTIN, PUTIN SANCTIONED MCCAIN. MCCAIN TAKES THAT AS A POINT OF PRIDE. HE SAYS THAT SHOULD BE INVESTIGATED, PART OF THIS BROADER INVESTIGATION MCCAIN WANTS TO TAKE INTO RUSSIA AND THE ELECTION. HE WANTS TO LOOK INTO INTELLIGENCE AS WELL. HE GOES FURTHER. HE DOESN'T THINK TRUMP SHOULD HAVE LET THE FOREIGN MINISTER OF RUSSIA IN THE OVAL OFFICE. HE TOOK AFFRONT TO THAT.

TED SIMONS: HE DESCRIBED IT AS A COUPLE OF OLD KGB IN THE WHITE HOUSE. NO AMERICAN PHOTOGRAPHERS PRESENT?

MIKE SUNNUCKS: THERE ARE A LOT OF P.R. ISSUE WITHS THAT BEYOND THE IMAGERY OF THAT. MCCAIN AND TRUMP ARE NOT EXACTLY BUDDIES. THEY HAVE HAD THEIR RUN INS TOO. MCCAIN HAS EMERGED AS ONE OF THE PUBLIC FOLKS TO CRITICIZE THE PRESIDENT.

DAN NOWICKI: I THINK MCCAIN WOULD CRITICIZE ANY GOVERNMENT.

MIKE SUNNUCKS: WE HAVE HISTORY DATING BACK TO NOT SUPPORTING HIM. THERE IS NOT A LOT OF WARM BLOOD THERE.

TED SIMONS: WE HAD A BIG BLOW UP BEFORE THE CLOUD DISPERSED, STEVE, WE HAVE THE "NEW YORK TIMES" REPORTING THAT THE PRESIDENT ASKED THE FBI DIRECTOR AT THE TIME, MR. COMEY, TO LET THE INVESTIGATION OF HIS NATIONAL SECURITY ADVISER, MR. FLYNN, TO "LET IT GO." THAT'S A MAJOR CONCERN AS WELL. THIS HAPPENED IN FEBRUARY. IT'S BEEN A COUPLE OF MONTHS SINCE THEN. THEY TRUMP FIRES COMEY. COMING BACK TO MCCAIN NOT A FAN OF TRUMP, SOME ARE CONSIDERING LIEBERMAN AS POSSIBLE FBI DIRECTOR AS SOMEONE TO GET OUR CRITICS OFF OF OUR BACKS. THE COMEY THING, EVEN JEFF FLAKE IS SAYING, WERE THERE RECORDINGS? THE PRESIDENT SENDING OUT TWEETS, YOU BETTER HOPE THERE ARE NOT RECORDINGS OF THIS.

TED SIMONS: THE PRESIDENT IN A JUNIOR HIGH SCHOOL THREATENING MANNER, WASN'T IT?

MIKE SUNNUCKS: TWEETS, COMMENTS, THIS WAS HIS HALLMARK DURING THE CAMPAIGN, WHAT HE DID TO HIS GOP RIVALS, SENATOR FLAKE, SENATOR MCCAIN. THAT HASN'T STOPPED. IT CONTINUES TO GET HIM INTO TROUBLE. I DON'T KNOW IF WE'LL EVER SEE THIS PRESIDENT CHANGE THAT. THIS IS HOW THIS GUY IS BUILT. MAYBE HE THRIVES ON THESE INTERACTIONS AND HE LIKES TO BE IN THE SPOTLIGHT. THIS KEEPS HIM IN THE SPOTLIGHT.

DAN NOWICKI: JEFF FLAKE HAS A PRIMARY TO GET THROUGH, UP FOR ELECTION IN 2018. DOESN'T WANT TO KICK THE HORNET NEST OF STIRRING UP THE TRUMP BASE. I TALKED TO HIM AND THE SUGGESTION HE WAS LEANING ON COMEY TO BACK OFF THE INVESTIGATION AND FIRED HIM SEVERAL WEEKS LATER IS SOMETHING DIFFERENT. THAT'S WHY FLAKE WROTE TO CHUCK GRASSLEY SAYING, SUBPOENA TAPES IN EVIDENCE IF THAT'S WHAT YOU HAVE TO DO TO GET THEM.

MIKE SUNNUCKS: THAT BRINGS UP A PREVIOUS PRESIDENT THAT HAD TAPES. THAT'S WHERE THE PARALLEL TO WATER GATE. IF THERE IS TAPES, A FIGHT OVER TAPES, THAT COULD RESONATE WITH EVERYDAY FOLKS. THERE IS A CHALLENGE POLITICALLY, SOMEONE WORKING 9:00 TO 5:00, HOW MUCH ARE THEY PAYING ATTENTION TO THE NOISE? IF THERE ARE TAPES AND TRUMP DOESN'T WANT TO TURN THEM OVER, THAT'S A PROBLEM. THAT WILL RESONATE WITH PEOPLE. MAYBE WE'LL SEE THE MEMO. THE REPORTS ARE A COMEY ASSOCIATE. WE HAVE NOT SEEN THIS YET. HE MAY PRODUCE IT. WE TALKED TO AN ATTORNEY ABOUT THIS. A LOT OF LAW ENFORCEMENT TAPE THE MEETINGS ESPECIALLY WHEN THEY THINK IT'S INAPPROPRIATE OR NOTABLE. THIS IS SOMETHING ATTORNEYS DO IN LAW SCHOOL. IT WOULDN'T BE SURPRISING IF HE HAD A TAPE LIKE THIS.

STEVE GOLDSTEIN: WE SPOKE WITH U.S. ATTORNEY PAUL CHARLTON CALLING THIS NIXONIAN. HE WAS A FAN OF THE JOB COMEY WAS DOING. ARE THESE PEOPLE THAT TRUMP DOESN'T CARE ABOUT? IF HIS BASE STILL LOVES HIM, HE MAY THINK THAT'S GOOD ENOUGH.

TED SIMONS: TRUMP SAID HE WAS THINKING ABOUT INVESTIGATIONS BETWEEN THE RUSSIANS AND HIS CAMPAIGN WHEN HE FIRED HIM. THIS IS SERIOUS STUFF HERE.

DAN NOWICKI: AND TOLD THE RUSSIANS IT RELIEVED PRESSURE.

TED SIMONS: AFTER CALLING COMEY A NUT JOB.

DAN NOWICKI: TRUMP REALLY IS HIS OWN WORST ENEMY. HE'S UNDER A LOT OF SCRUTINY AND HEAT, BUT HE'S NOT HELPING HIMSELF KEEPING HIS MOUTH SHUT.

STEVE GOLDSTEIN: THIS IS WHAT YOU GET WITH A BIG BUSINESSMAN IN THE WHITE HOUSE. THIS IS WHAT I WOULD DO IF I WERE RUNNING MY COMPANY, BUT THIS IS DIFFERENT.

MIKE SUNNUCKS: HE ASKED TO TALK WITH THEM OUT OF THE ROOM. CEOS DO THAT. CAN YOU EXCUSE US? THERE ARE COMPARISONS TO NIXON, BUT IS THIS JUST A GUY THAT TRASH TALKS, DOESN'T WATCH HIS LANGUAGE? HE'S LIKE THAT ON THE CAMPAIGN TRAIL, AND WHETHER IT CROSSES A LINE OF OBSTRUCTION OF JUSTICE OR SOMETHING ELSE IS A BIG ISSUE.

DAN NOWICKI: NIXON ADMINISTRATION VETERANS I'VE TALKED TO TAKE UMBRAGE AT THAT.

TED SIMONS: AS YOU MENTIONED, WHEN THIS FIRST CAME OUT, FLAKE HAD A TWEET. I HAVE BEEN TRYING TO FIND AN ACCEPTABLE RATIONAL FOR THE TIMING OF COMEY'S FIRING, I CAN'T DO IT. HE SAYS "COMPEL WITH SUBPOENAS IF NECESSARY." DOES TRUMP TURN AROUND AND SEE WHO WANTS TO CHALLENGE JEFF FLAKE AND SAY, THAT'S MY CANDIDATE?

DAN NOWICKI: THAT COULD HAPPEN. ONE THING FOR TRUMP, IT'S GOING TO TAKE UP A LOT OF BANDWIDTH DEALING WITH ALL OF THESE INVESTIGATIONS. IS HE GOING TO HAVE THE CLOUT TO START RUNNING PRIMARY OPPONENTS --

MIKE SUNNUCKS: KELLY WARD LOST TO MCCAIN. SHE'S AN UNDER DOG. JEFF DEWITT, STATE TREASURER, TRUMP'S COO, IF HE WOULD GET IN, THAT MIGHT CHANGE THE DYNAMIC A BIT.

TED SIMONS: I WANT TO GET TO THAT. LET'S KEEP THE TIMELINE MOVING. NEXT, WE FIND OUT SPECIAL COUNCIL ROBERT MUELLER HAS BEEN NAMED TO LOOK INTO RUSSIAN MEDDLING. LINDSEY GRAHAM NOW SAYS THIS IS A CRIMINAL INVESTIGATION.

STEVE GOLDSTEIN: WITH ROBERT MUELLER'S BACKGROUND, THIS IS SOMEONE WHO CAN GO IN CLEAN AND WIPE THINGS AWAY. WHEN YOU BRING IN A HEAVYWEIGHT, MUELLER, THE PRESIDENT UNHAPPY ABOUT THIS, ROSENSTEIN BRINGS HIM IN. HAVING A HEAVY HITTER LIKE MUELLER CAN MAKE IT GO AWAY. THIS GUY IS ABOVE BOARD, SO IT'S CLEAR OR IT'S NOT. IT COULD GO EITHER WAY.

DAN NOWICKI: THERE WAS A REVELATION FRIDAY, THE INVESTIGATION IS REACHING THE HIGHEST LEVELS OF GOVERNMENT AND ONE CURRENT OFFICIAL A SIGNIFICANT PERSON OF INTEREST.

TED SIMONS: AND WE ARE SEEING WHITE HOUSE COUNCIL, A BIT OF STRATEGY HERE. THEY ARE THROWING DIRT ON MUELLER'S WAY SAYING HE WORKED FOR A CERTAIN ORGANIZATION, HE CAN'T USE PEOPLE FROM THE ORGANIZATION HE WORKED BEFORE, HIS PREVIOUS JOB ETC., TRYING TO MUDDY HIM UP.

MIKE SUNNUCKS: I THINK MOST FOLKS KNOW HE WAS A FORMER FBI DIRECTOR, HAS A LOT OF RESPECT, WORKED FOR BOTH BUSH AND OBAMA. WE TALK ABOUT THE INTELLIGENCE AND THE LEAKS AND DISTRUST OF THE PRESIDENT. YOU HEAR WHAT MCCAIN AND GRAHAM AND FLAKE AND THESE FOLKS KEEP SAYING. THEY ARE FOLKS THAT TRUMP WENT AFTER HARD AND BITTER DURING THE CAMPAIGN. THERE ARE POLITICAL BIRDS COMING HOME TO ROOST.

TED SIMONS: AND THEY PRAISED MUELLER'S APPOINTMENT TO THE POSITION. PRESIDENT TRUMP CALLING IT THE SINGLE BIGGEST WITCH HUNT IN AMERICAN HISTORY.

STEVE GOLDSTEIN: HE MADE A SPEECH AND SAID THERE HAS NEVER BEEN A POLITICIAN HIT AS HARD OR CRITICIZED HARD AS I HAVE BEEN.

TED SIMONS: THE CONGRESSIONAL RESPONSE, EACH OF THESE ISSUES, WE COULD GO TO A SIDE ISSUE WITH A DIAGRAM LIKE ENGLISH CLASS, BUT THE CONGRESSIONAL RESPONSE, ARE WE HEARING ENOUGH FROM SENATOR FLAKE ESPECIALLY, TO SATISFY REPUBLICAN PRIMARY VOTERS?

DAN NOWICKI: THAT REMAINS TO BE SEEN, I THINK, A BIT. HE'S BEEN TRYING TO, YOU KNOW, BE A GOOD TEAM PLAYER. HE OPPOSED FLAKE -- SORRY, FLAKE OPPOSED TRUMP DURING THE ELECTION, NEVER ENDORSED HIM, SAID HE DIDN'T VOTE FOR HIM. WHEN TRUMP ENDED UP WINNING, THAT PUT HIM IN A TOUGH SPOT. HE'S BEEN TRYING TO BE A TEAM PLAYER, BUT WE MAY BE AT A TIPPING POINT HERE. HE THINKS SOMETHING CHANGED, YOU MAY SEE HIM BEING MORE AGGRESSIVE. YOU SAW THE RAUCOUS TOWN HALL IN MESA, NOT DOING ENOUGH TO STAND UP TO TRUMP, A LAP DOG. HE VOTED FOR BETSY DEVOS.

TED SIMONS: AS DID MCCAIN.

MIKE SUNNUCKS: I THINK REPUBLICANS ARE AT A CROSSROADS. ARE THEY GOING TO STICK WITH TRUMP, STAND UP FOR HIM, WAIT AND SEE OR ABANDON SHIP?

TED SIMONS: KELLY WARD HAS RELEASED A STATEMENT. DEMOCRATS AND JEFF FLAKE ARE SUFFERING FROM TRUMP DERANGEMENT SYSTEM.

STEVE GOLDSTEIN: THIS IS CHEM TRAIL. I THINK AT THIS POINT, JEFF DEWITT IS A BETTER BET TO CHALLENGE JEFF FLAKE. WELLY WARD IS TOO WEAK A CANDIDATE. JEFF FLAKE IN THE GENERAL ELECTION IS ALMOST UNBEATABLE.

DAN NOWICKI: WHEN KELLY WARD RAN AGAINST MCCAIN, SHE WAS ABLE TO TAP OUTSIDE MONEY FROM CONSERVATIVE GROUPS THAT WANTED TO WRITE A CHECK TO ANYONE RUNNING AGAINST MCCAIN. SHE'S FINDING IT'S NOT SO EASY AGAINST FLAKE. EVEN THOUGH HE GOT SOME NOTORIETY FOR OPPOSING TRUMP, HE'S STILL RATHER UNKNOWN

MIKE SUNNUCKS: THEY ARE NOT WITH TRUMP ON NAFTA OR FREE TRADE. THE CONSERVATIVE FOLKS THAT MIGHT OPPOSE MCCAIN BECAUSE HE'S NOT CONSERVATIVE ENOUGH, THEY LIKE FLAKE ON A LOT OF POLICY ISSUES.

TED SIMONS: WHAT ABOUT PAUL GOSSER? "OVERTLY MEDIA COMPLEX ATTACKS HIM AGAINST THE PRESIDENT DAILY. THERE ARE OPERATIVES UNDERMINING THE PRESIDENT'S AGENDA." HE'S IN BIG.

STEVE GOLDSTEIN: WHEN YOU HAVE A PRESIDENT THAT SAYS HE'S GOING TO DRAIN THE SWAMP AND STEVE BANNON, AN ADVISER, A LOT OF THIS CAME DOWN TO DISRUPTING THE INSTITUTIONS. PAUL GOSSER IS ON THAT TEAM. HE'S ALSO IN A SAFE DISTRICT. HE'S NOT USED TO BEING.

DAN NOWICKI: I THINK A LOT OF REACTION HAS A LOT TO DO WITH THE CONGRESSIONAL MAP. YOU HAVE SENATORS WITH STATE-WIDE CONCERNS, AND MARTHA MCSALLY IN SOUTHERN ARIZONA, IN A TOUGH COMPETITIVE DISTRICT. THEY ARE A LOT DIFFERENT THAN PAUL GOSSER --

TED SIMONS: AND THE ANDY BIGGS. WHO WROTE AN OP ED PIECE IN THE WASHINGTON EXAMINER THAT THESE ARE "ALLEGATIONS BY THE RADICAL MEDIA" -- THAT'S YOU, "MEDIA AND DEMOCRATS TRYING TO BAMBOOZLE THE COUNTRY."

MIKE SUNNUCKS: THEY LIKE THE WORD BAMBOOZLE. DEEP STATE THING YOU HEAR ON FOX NEWS, SEAN HANNITY --

TED SIMONS: WHAT DOES THAT MEAN?

MIKE SUNNUCKS: THE ESTABLISHMENT, THOSE EMBEDDED IN WASHINGTON, THE "NEW YORK TIMES," WASHINGTON POST, THEY ARE FIGHTING BACK AGAINST TRUMP'S EFFORTS TO DRAIN THE SWAMP. IT DISCREDITS ANONYMOUS SOURCES, MEMOS, INSIDE LOOKS AT WHERE THE LEAKS ARE COMING FROM. IT'S NOT THE QUESTIONS OF CREDIBILITY WHETHER THESE REPORTS ARE ACCURATE OR WHAT'S BEHIND THEM. THEY WANT TO STOP TRUMP BECAUSE THEY DESPISE HIM AND HATE HIM.

STEVE GOLDSTEIN: I DIDN'T READ THE BIGG'S PIECE. BUT WAS "LIBERAL ELITE" USED IN THERE AT ALL?

TED SIMONS: I DIDN'T FIND ELITE. "RADICAL MEDIA" WAS USED MORE THAN ONCE. BAMBOOZLE WILL STOP YOU.

STEVE GOLDSTEIN: SOME WOULD GIVE HIM CREDIT OR BLAME IN DIVIDING THE MEDIA.

TED SIMONS: SHRYKER TALKED ABOUT THE CHATTERING CLASS BATHING IN THE NOISE. DAN, YOU FOLLOW AS FAR AS THE DELEGATION IS CONCERNED SENATORS FLAKE AND MCCAIN, BACK IN WATER GATE, FOR THOSE OF US THAT CAN REMEMBER BACK THAT FAR, ARIZONA SENATORS AND REPRESENTATIVES PLAYED A MAJOR PART IN THE END DAYS OF WATER GATE. ARE WE GOING TO SEE SOMETHING SIMILAR THIS GO AROUND.

DAN NOWICKI: YOU THINK A GUY LIKE JOHN MCCAIN MAY HAVE A STATURE OF A BARRY GOLDWATER. THERE MAY BE A DIFFERENCE, ONE OF THE REASONS NIXON WANTED TO TALK TO GOLDWATER IN THE END BECAUSE HE HAD A REPUTATION OF A STRAIGHT SHOOTER. HE WASN'T GOING TO BS NIXON ABOUT THE LANDSCAPE. YOU COULD SAY MCCAIN HAS THE SAME REPUTATION. I DON'T KNOW THAT TRUMP WOULD AGREE WITH THAT.

TED SIMONS: PRESIDENT NIXON RESPECTED THESE FOLKS. HE WASN'T EMBATTLED -- I DON'T THINK TRUMP COULD LOOK AT MCCAIN OR FLAKE.

MIKE SUNNUCKS: WE HAVE DEMOCRATS IN CHARGE AT WATER GATE. YOU NEED 60 REPUBLICANS TO SWITCH IN THE HOUSE FOR IMPEACHMENT AND THE SENATE TO GET IT THROUGH. IF SOMETHING LIKE THAT HAPPENS, IT'S NOT GOING TO HAPPEN UNTIL THE MIDTERM ELECTIONS WITH A C CHANGE. I CAN SEE THE TRUMP CAMP DOUBLING DOWN, TRIPLING DOWN. THEY ARE NOT PULLING BACK DESPITE A LOT OF POLITICAL FOLK, PR FOLKS THAT WOULD ENCOURAGE HIM TO QUIET DOWN A BIT.

TED SIMONS: LET'S TAKE A BREAK FROM TRUMP HERE. I WANT TO GET TO UNFINISHED BUSINESS. THERE ARE THINGS THAT WEREN'T ADDRESSED DURING THE DECISION. SALES TAX, NEEDS TO BE ADDRESSED IN THE NEXT FEW YEARS, NOT A PEEP. SURPRISED?

STEVE GOLDSTEIN: I AM. MY COLLEAGUES AND I SPOKE WITH PAUL BOYER INVOLVED IN EDUCATION IN THE LEGISLATURE, A REPUBLICAN, ONE WOULD THINK WOULD HAVE JUICE FOR THIS. DIANE DOUGLAS SAID SHE WOULD SUPPORT THE SALES TAX AND MAKING IT PERMANENT. NOW WE LOOK AT TEPID TEACHER RAISES.

TED SIMONS: WE HAD HOUSE SPEAKER AND SENATE PRESIDENT ON THE SHOW THIS WEEK TO TALK ABOUT A VARIETY OF ISSUES INCLUDING THIS. THEIR IDEA, IT DOESN'T EXPIRE UNTIL THE END OF 2020. WE HAVE TIME.

J.D. MESNARD: EVEN IF WE WERE GOING TO PUT IT ON THE 2018 BALLOT, I'M SKEPTICAL WE WOULD DO IT THAT SOON. I THINK YOU WILL SEE A LOT OF SUPPORT FOR EXTENDING IT.

STEVE YARBROUGH: I PREDICT EXTENDING IT. I DON'T KNOW IF IT WILL INCREASE. THE DIFFERENCE BETWEEN ONE CENT AND .6 OF A CENT IS A SUBSTANTIAL DIFFERENCE.

TED SIMONS: YES, IT IS.

TED SIMONS: HOW LIKELY WILL THIS BE ADDRESSED EVEN IN THE NEXT SESSION.

MIKE SUNNUCKS: THAT'S UP TO THE GOVERNOR. DIANE DOUGLAS LIKES THIS, TEACHER UNIONS LIKE THIS. THERE ARE FISCAL CONSERVATIVE ANTITAX FOLKS. THERE IS A LOT OF CONSENSUS FOR THIS. EVERYBODY SEEMS TO BE FOR IT. WE ARE ALL WAITING ON THE HEAD CHEESE UP THERE.

STEVE GOLDSTEIN: WE HAVE SEEN HOW ECONOMIC DOWNTURNS AFFECT PRIORITIES. BETWEEN 2018 AND 2020, WHO KNOWS IF WE ARE IN ANOTHER RECESSION.
TED SIMONS: AND WHO KNOWS IF A LAWSUIT RESTORING SOFT CAPITAL FUNDING COME BACK AND MAKE A DIFFERENCE. THE LEGISLATURE PASSED $63 MILLION FOR RECONSTRUCTION, $17 MILLION FOR REPAIR, NOTHING FOR WHAT SOME SAY IS BETWEEN 2 AND $4 BILLION LOST REVENUE OVER THE YEARS THAT SHOULD HAVE BEEN GOING TO THE SCHOOLS, ASK THE SPEAKER ABOUT THAT.

TED SIMONS: WHEN IS THAT RESTORATION GOING TO HAPPEN?

THE PRESIDENT AND I BEGINNING OF SESSION WERE RAISING THE RED FLAG ABOUT THE POSSIBILITY OF A LAWSUIT. THE CAPITAL INVESTMENT IN THIS BUDGET SHOWS WE ARE TRYING TO REMEDY THAT. I'M SURE IT'S NOT THE 4 BILLION MARK, BUT WE HAVE TO LOOK AT IT. I'M SURE IT WILL PLAY OUT OVER THE COMING YEARS.

TED SIMONS: STEVE, ARE LAWMAKERS TAKING THIS SERIOUSLY?

STEVE GOLDSTEIN: IT DOESN'T SEEM THEY WOULD TAKE IT SERIOUSLY AS PEOPLE WOULD LIKE. AS WE LOOK AT HOW LONG IT TOOK FOR GOVERNOR DUCEY TO STEP IN, WHO WILL BE GOVERNOR WHEN THIS IS SETTLED.

TED SIMONS: AND WILL IT BE SETTLED. WHATEVER THE RESULTING NUMBER WAS, SOME FOLK, THAT BARELY SQUEAKED BY. IT HAD TO GO TO A PUBLIC VOTE. ARE WE GOING THROUGH THE PROCESS AGAIN?

MIKE SUNNUCKS: THEY WANT TO PLAY CHICKEN, SUE US, SEE WHAT THE COURTS SAY AND THEN TRY TO SETTLE AND GO TO THE VOTERS TO SETTLE THE BUDGET. I THINK THEY ARE PLAYING CHICKEN WITH US A BIT. I THINK THEY'LL LET THINGS PLAY OUT FIRST.

TED SIMONS: YOU HAVE BEEN COVERING SENATORS FLAKE AND MCCAIN IN THE TRUMP SITUATION. IN THE GRAND SCHEME OF THINGS, DO AMERICANS CARE?

DAN NOWICKI: ABOUT THE TRUMP STORY?

DAN NOWICKI: I THINK SO. IT'S GREAT DRAMA GOING ON. IT'S GREAT TELEVISION. THERE ARE MORE PEOPLE PAYING ATTENTION TO POLITICS THAN RECENT YEARS.

TED SIMONS: WE HEAR THAT THE AVERAGE JOE WORKING 9:00 TO 5:00 ALL WEEK DOESN'T HAVE TIME FOR THIS.

DAN NOWICKI: AVERAGE JOE, MAYBE NOT. I THINK THE AUDIENCE NUMBERS HAVE RISEN, READER INTEREST HAS RISEN. THERE ARE PROBABLY A LOT OF PEOPLE TUNED OUT. THERE MAY BE TRUMP REPORTERS TUNING OUT THE MEDIA INTENTIONALLY.

TED SIMONS: WE'LL HEAR WHAT HAPPENS NEXT WEEK.

TED SIMONS: MONDAY ON "ARIZONA HORIZON," WE'LL CHECK OUT THE STATE'S 2017 SPELLING-BEE CHAMPION IN ACTION. AND, WE LEARN ABOUT A PLANETARY STETHOSCOPE THAT COULD TELL US MORE ABOUT ONE OF THE MOONS OF JUPITER. THOSE STORIES MONDAY AT 5:30 AND 10:00 ON "ARIZONA HORIZON." THAT IS IT FOR NOW. I'M TED SIMONS. THANK YOU SO MUCH FOR JOINING US. YOU HAVE A GREAT WEEKEND.

In this segment:
Philip Jones, Embry-Riddle Aeronautical University, Mark Mitchell, Mayor of Tempe, Ian Dowdy, Sonoran Institute
SPOTLIGHT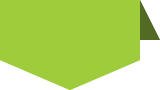 STAY in touch
with
azpbs.
org
!
Subscribe to Arizona PBS Newsletters: