A discussion with the author of The City, A Global History, who ranks Phoenix as one of the best cities in which to do business. He compares Phoenix with urban centers of the past and present.
Transcript:
>> Michael Grant:
Tonight on "Horizon," there are ten wildfires burning in our state right now bigger than 100 acres, including the second biggest in state history. We'll give you an update. Also, an update on the Cardinals stadium. It's 70% complete. Plus, a look at the evolution of cities with author Joel Kotkin. More on those topics next on Horizon. Good evening, and welcome to "Horizon." I'm Michael Grant. Before we get to our main topics tonight, here are a couple headlines. A guilty verdict in a racial discrimination suit against the City of Tempe. A federal court jury awarding $2.4 million to nine Hispanic employees who said they had be discriminated against while working in Tempe's Public Works Department. Good news regarding the state's budget. Today marks the end of the state's fiscal year and the governor says Arizona should end with its finances solidly in the black. Seems like our entire state is on fire. Numerous wildfires burning in the state with the biggest threatening Black Canyon City and Interstate 17. We will talk to a state fire official to get an update on the fire situation. But first, Mike Sauceda gives us the latest on the fires burning in our state.

>> Reporter Mike Sauceda:
The biggest of the fires is the Cave Creek Complex fire. At 173,000 acres, it is now the second biggest fire in state history. The fire located six miles northeast of Carefree and stretching mainly northward started on June 21st as two fires, both caused by lightning. It is 40% contained and has destroyed 11 structures. There is a possibility that Interstate 17 may have to be closed over the 4th of July holiday weekend because of the blaze, but at this point there are no plans for that. Fire managers might have to close the freeway between Black Canyon City and New River to use it as a firebreak to protect Black Canyon City. Meanwhile, there's less concern now that the north side of the Cave Creek Complex fire might reach Pine and Strawberry. It's 25 miles from those communities and has not grown as fast in that northern section even though containment efforts have all been in the southern portion of the blaze. The Three River Complex fire is now contained with containment coming yesterday. The lightning-caused fire north of Roosevelt Lake started on June 21st and burned nearly 20,000 acres. The Snake Ridge fire is 12 miles north of Clifton. It was lightning caused and has burned 2500 acres. There is no report on containment. A fire burning near Kingman is the Hindu fire. It was started on June 23rd by lightning. There is no report on containment. The Mattock fire is also lightning caused and is burning east of Kingman. It started on June 24th and has burned 888 acres and is 95% contained with full containment expected tonight. A third fire in the Kingman area is the Mudersbach fire. It has burned 119 acres. Three fires started near the Valley yesterday. The Buck fire has burned 570 acres east of Buckeye. It is 60% contained and the cause is under investigation. The San Tank fire is human caused is located 5 miles southwest of Gila Bend and is 0% contained at 1,000 acres. The Ghost fire, five miles north of Apache Junction, it is human caused, has burned 500 acres and is 20%contained. Finally, another human caused fire near Buckeye, the Butte fire, burned 350 acres before being contained last night. It started on June 28th.

>> Michael Grant:
Here to tell us more about the wildfires is Kirk Rowdabaugh of the State Land Department. Sort of the classic scenario, Kirk, the dry lightning before the monsoon, and you got yourself a bad situation.

>> Kirk Rowdabaugh:
Yeah. This season actually played out pretty much like we thought it would. We knew early this winter we were going to have a problem with the fuels in the desert that the winter rains were going to provide us ample fuel for a very busy fire season in the desert. We also knew that because of the late spring precipitation that we wouldn't have as much problem in the higher elevations. So we thought, below 4,000 feet we would have trouble, above 4,000 feet much less trouble. It really has panned out the way we thought it would. What has been unusual is the weather this year. It's been alternating kind and cruel. Very nice to us in the winter and a late spring. Then we had this flush of lightning just a few weeks ago, very unseasonable. We had been doing pretty good with our initial attack staying one our fires until then and we saw this coming a long time in advance and there's been a lot of prep but we got behind with the lightning the last couple weeks.

>> Michael Grant:
You've also had some of these disturbances that have not brought any rain but they've brought some -- in this particular case some very bad winds from the southwest.

>> Kirk Rowdabaugh:
We did. Right after the lightning starts we had, that all got moved off to the east and what came in behind it was a low pressure system that brought with it a lot of high winds. So we started a lot of fires last week, lightning moved off, we didn't get a lot of new starts but a lot of wind to push on the fires we hadn't gotten on initial attack. The result of that was these large fires we just reviewed and the Cave Creek Complex is the most notable of those.

>> Michael Grant:
How big is the Cave Creek Complex right now?

>> Kirk Rowdabaugh:
Right now they really don't know. There is so much smoke, the way we really map a large fire like this is at night with over flights and infrared detectors, they'll get platted on maps tonight and delivered in the morning. This morning it was 175,000 acres. It's certainly bigger than that today we know from the active burning that's taking place that it's probably around 200,000 acres when they map it out tonight.

>> Michael Grant:
What's the current status of Black Canyon City and for that matter interstate 17?

>> Kirk Rowdabaugh: Well, we've known this fire has been pushing back against the wind and down slope to the southwest for several days now. Actually pretty peculiar but the fuels are so heavy in that area that it's actually managed to move downhill against the wind. But we've seen this coming. So there's good control lines, in fact two control lines to the north and east of Black Canyon City. They haven't been burned out yet. They're watching the fire progress towards it. You don't want to get too soon on that. But there's good control features that have been put in there, then Black Canyon City ought to be fine. I-17 could be a different story. The problem we have, in the absence of gradient winds, the strong southwest winds we had last week, what we get on a strong high pressure system like this is really diurnal winds affected by topography. So the wind rise up over the mountains and --

>> Michael Grant:
Sweeps down.

>> Kirk Rowdabaugh:
At night when it cools off, it sweeps downhill and follows the drainages downhill as if it was water and that goes right across I-17. As this fire gets closer and as the acreage gets bigger with night-time cooling we know in fact that the smoke starts drifting across I-17 and that's really one of the things we're worried about. Visibility can be cut to almost nothing. And you get some safety issues with drivers on the road.

>> Michael Grant:
There was some concern about Pine and Strawberry, but you think the elevation, the wet conditions up there --

>> Kirk Rowdabaugh:
We're feeling a lot better about this. The fire to the north, this -- this fire spread rapidly from Scottsdale almost due north when it was being pushed by these south winds. As it has moved up in elevation, it's moved from the desert fuels, the grasses, into the pinion juniper and actually on top now on the pine mountain wilderness area into the Ponderosa pine and we've had an opportunity to watch this fire behave in different fuels as it moves through the different ecotones. And up in the pine zone underneath the canopy the grass is still green. We're getting much more moderate fire. We knew that going into this fire season, the deserts would be the problems; the forest would be a lot less volatile than we had seen in prior years.

>> Michael Grant:
How are the challenges, and for that matter, the advantages, different when you're talking about these kinds of 4,000-foot and below fires in contrast to the stuff in the forests?

>> Kirk Rowdabaugh:
A lot has to do with the fuels. These fuels are so much lighter that, for instance, the resistance to control, how hard sit to build a fire line in grass. It's a lot easier, all things being equal, to build a fire line in grass than heavy timber, just a lot less work. Unfortunately, on the downside is the rates of spread are much, much faster in the grass fuels than they are the timber fuels. So the trade-off for how hard it is to build fire lines for how fast the fire can spread. We spend a lot of time trying to chase grass fires.

>> Michael Grant:
Now, I know several other western states -- well, two in particular also having some heavy fire activity. I take it we are competing for resources, manpower, equipment, otherwise?

>> Kirk Rowdabaugh:
Absolutely. Southern California has had some activity this year. Right now Southern Nevada, Southern Utah are as busy as we are. It's really quite a cluster in the lower great basin and Arizona and so resources really aren't too far. So, for instance, there are only 10 large air tankers in the whole country, but all of them are clustered within a 300-mile radius of us and we share these resources with each other back and forth across the state boundaries. Even though there is just a few of them, as luck would have it, they all happen to be in the vicinity where if we need them we have good access to them. Crews we move all over the country and we are pretty good shape for crews and engines. Every year we have some chronic shortages with miscellaneous overhead, as the firefighting workforce gets older.

>> Michael Grant:
Obviously much of the attention has been focus focused on the Cave Creek Complex. We mentioned several other fires. Any of them particularly problematic?

>> Kirk Rowdabaugh:
No, when the wind left, we actually have been doing better at catching up with these big fires, and Cave Creek being the notable exception. Most of the fires now are winding down, they're in the demobilization phase where we're able to release resources, either get them home and rested for the next fire bus or reassign them to Cave Creek or let them go back to where they came from which is out of state in most cases. So we did a pretty good job catching up. They're being de-mobed, they're in patrol status, mop-up status. All but Cave Creek we're doing good on.

>> Michael Grant:
The Buck Fire, boy, that -- that was one big plume of smoke yesterday.

>> Kirk Rowdabaugh:
Heavy, heavy fuels. Salt cedar down in the river bottom. Kind of burns like a stack of rubber tires when it does burn. It's a peculiar fuel complex, it's an exotic weed and roots are down in the water table. You can't tell when it's going to burn and when it won't, but when it does, it's extremely volatile, extremely hard to put fire line into that fuel type. But we did. But it's one of the fires in a mop-up patrol status right now.

>> Michael Grant:
Tips for the weekend? Obviously be careful with fire.

>> Kirk Rowdabaugh:
Absolutely. First, fireworks are illegal in the State of Arizona. And for obvious reasons. This is going to be a hot, dry weekend. In fact, the forecast is for above normal temperatures and below normal precipitation for the whole month of July. People are going to be out in the hinterland, you have to be careful with cigarettes, got to be careful where your park your car, the catalytic converters are hot enough to set grass on fire. If you think you're going to have an open campfire, you' probably violating somebody's law somewhere. And I-17 is going to be another thing to watch. People need to be aware that at any time, but most particularly the dark hours, the highway may be closed for a period of time if smoke goes across the highway.

>> Michael Grant:
All right, Kirk Rowdabaugh, we'll keep our fingers crossed. You're showing up way too frequently on this show. If you drive past the Cardinals stadium off the loop 101, West Bethany Home road, you might have noticed its progress. It is now 70% complete. We get more on that from a state sports and tourism official. But first here is more on the progress of the stadium.

>> Reporter Mike Sauceda:
It's not quite ready for football yet but the Cardinals stadium near 91st Avenue and Bethany Home Road in Glendale is looking more and more like a football stadium. Much of the skin has been added to the exterior and one of the latest achievements, construction has started on the unique roll-out field that will be the platform for nearly two acres of grass for the football field. Workers have been constructing the field tray and rails on which it rolls at the extreme southern edge of the floor. The roll-out field is a first in North America although it is currently being used in Europe and Japan. When the field is rolled out, the remaining floor is available for other events. Another milestone recently reached at the stadium is the addition of the bird air fabric. Bird air is the trademark name for the translucent fabric used in many sporting and commercial venues. Project workers are now stretching the fabric across the re retractable panel more than 200 feet in the air. Two roof panels separate in the middle over midfield and retract back towards the end zones. This design allows the roofer to open in roughly the same dimensions as the field providing an open-air experience while giving maximum shade to the fans.

>> Michael Grant:
Here now is Brad Parker of the Arizona sports and tourism authority. But the really important question, when is the roll-out field going to be finished.

>> Brad Parker:
Well, you're looking at next spring, and interesting -- one of the big interesting parts of this particular project, is that roll-out field and the retractable roof. So very interesting. Started construction now. It's an interesting aspect of that stadium.

>> Michael Grant:
When it's done, does it stay out most of the time?

>> Brad Parker:
Oh, absolutely. That's the advantage -- that's point of it. What you are seeing in Europe is these -- the newer tiered stadiums, it solves a lot of problems when you store the pitch, the field, outside of the stadium. Maintenance, humidity, usage, it frees up the floor for all those other kind of events that don't require a soccer pitch or a football field.

>> Michael Grant:
Right. Kind of -- any problem mowing it? Any particular challenges there?

>> Brad Parker:
Well, why don't you come on out and give us a hand pushing the mower on it. It's very interesting technology because actually it sound very high-tech and it's relatively simple in the fact that it rolls in and out on 13 railroad rails with over 500 wheel sets but 79 of those wheels have one-horsepower engines, so with 79 horsepower, it rolls this gigantic 16.9 million pound tray in and out of the stadium in about an hour.

>> Michael Grant:
That's absolutely incredible and somewhat similar to "BOB" if I recall. I mean the engineering. You move an incredibly big piece of equipment --

>> Brad Parker:
You mean the roof?

>> Michael Grant:
The roof. With a pretty minimal amount of engine power.

>> Brad Parker:
Uh-huh. And if the wheels are small, but enough of them support the weight, the field will roll about 700 feet, but it was about 50 million dollars cheaper to design the stadium with the field that rolls out than to have a roof that retracts ala "BOB."

>> Michael Grant:
The bird air fabric, what makes that unique?

>> Brad Parker:
It's a very -- it's very common material that you see used. It's in Denver international airport. It's a lightweight, highly -- high strength material. It's translucent, it will stretch across the top of the roof to make it weather tight, but it will allow some light in, and it's light. So, therefore, it's easy to retract.

>> Michael Grant:
How does it keep the cool air in? I don't normally think of fabric as being particularly good from that standpoint.

>> Brad Parker:
Well, there is some heat gain at the top of the stadium, just as there would be at the top of your -- the top of your attic or things like that and we have ways to vent that out. But we do have the chillers that are already installed. So you're talking air conditioning, the two big important words for early part of the season. But you do have the ability, then, to open the roof, to give it more of a traditional open-air stadium type of feel for when we have that other eight months of great weather here in Arizona.

>> Michael Grant:
Incidentally, earlier in the month, the heavy equipment operators went on strike for a brief time and not surprisingly I guess they focused on the Cardinals stadium for the picketing activity. It was one of the best photo opportunity. Did that disrupt much?

>> Brad Parker:
Well, we had about three days of lost work in certain areas. Work continued in other areas in the stadium. But that since has been made up over the course of several weeks. So we're still on time to open up in August of '06. In fact this, time next year we'll be starting to move our offices into the building.

>> Michael Grant:
You are going to need places for people to sit. Are the seats being installed?

>> Brad Parker:
It's interesting you would say that. Because the bottom treads, the treads that are starting to be the lower bowl, are being put in and now we're going to be starting to drill -- tap and drill where the seats will actually be installed. So over the course of the summer you're going to see some seat installation, telephone system installation, start installing the toilets, as anyone will tell you driving up and down the 101 near the Glendale arena, it's very dramatic, you have seen all changes on the outside. By Christmas the outside should be pretty well buttoned up and all the changes will be inside. So the changes won't nearly be as dramatic after the turn of the year.

>> Michael Grant:
Then remind us again on the timetable for football actually?

>> Brad Parker:
Football season '06 will be the Cardinals when they start and then the interesting thing is right that January we'll have a Fiesta Bowl and a national championship within a week of each other. So that's January of '07.

>> Michael Grant:
That's 2007.

>> Brad Parker:
Then Super Bowl '08.

>> Michael Grant:
All right. Brad Parker Arizona sports and tourism authority, 70% there. Thanks.

>>> Michael Grant: In a recent issue of "Inc." magazine, Phoenix rated 16th best to do business. The article written by author Joel Kotkin whose recent book, "The City, a Global History," explores the evolution of cities from the birth of civilization. Larry Lemmons spoke with the author.

>> Larry Lemmons:
The report that Phoenix is the 16th best place to do business. How are those figures comprised? Why is this significant?

>> Joel Kotkin:
the numbers we used are job growth numbers. We didn't use the usually qualitative how good are the hotels, do they have X number of universities. We took job growth numbers. We felt they would be fairly straight ahead. Phoenix had very strong growth, and very strong growth for a big metro area.

>> Larry Lemmons:
It was the largest in the top 16 wasn't it?

>> Joel Kotkin:
These places are growing for some of the reasons Phoenix has grown in the past. They are affordable, some ways more affordable than Phoenix. They have good business climates. When you do the interviews, which we did with many of the leading cities, you find out its very prosaic reasons. Particularly for young people in their 30s looking to buy homes, or to raise a family.

>> Larry Lemmons:
Certainly Phoenix has prided itself being a business-friendly environment. How does Phoenix compare historically?

>> Joel Kotkin:
You have to go through a lot of history before anything starts. The new kind of city starting in the late 19th, early 20th century increasingly built in part because engineering allowed it to be built. You could not have had a big Phoenix without major engineering projects. These are cities that have grown up where engineering has allowed them to grow whether it as air conditioning playing a major role, the automobile playing a major role, water systems. These are new kind of imagined cities, cities that have pushed themselves on the world stage. There was no natural reason for them to be there. These are the new cities that are really creating a new archetype in the world. Los Angeles may have been the first example. We see Dallas, Phoenix, Las Vegas, Reno a whole series of cities, growing fastest in the United States.

>> Larry Lemmons:
What would you say are Phoenix's strong points economically?

>> Joel Kotkin:
Well, I think Phoenix has several strong points. One of the major things is it has a relatively affordable housing compared particularly to the coast. A pro-business climate. It has a climate that is if not perfect is better than being in the upper Midwest and freezing your buns for most of the year. People seem to be willing to cope with heat more than to cope with cold. So those are all things that Phoenix has going for it.

>> Larry Lemmons:
On the down side, a lot of people in Phoenix are worried it's becoming another LA

>> Joel Kotkin:
I think there are good points and bad points. To some extent you will become more like LA as it goes to 6 million but there are some good things that you can learn from LA, as well, which what we're seeing in Los Angeles is a growth of these multi polar centers, not necessarily downtown but spread throughout the basin that are reviving. Phoenix could probably do a better job of planning than Los Angeles. LA in some senses it already happened, there's some stuff you can't reverse. Phoenix is in the position to be a multi polar city in a very interesting way and be able to buy enough open space and do some of the right zoning to make it work more efficiently. You have to start off with the assumption this isn't going to be Paris, not London, not Manhattan, it's going to look more like Los Angeles than New York City. You might as well get over it and start dealing with how do you make this work? How do you make this predominantly suburban -- multi polar city work efficiently and for the benefit for its residents.

>> Larry Lemmons:
If you build for example, research facilities you will attract certain talent, and that will help the economy. How do you feel about that?

>> Joel Kotkin:
I think it's time to dispel the notion that Phoenix attracts only dummies. When we did the research, Phoenix had done exceptionally well attracting educated people. That isn't something that need to be corrected. In terms of the research facilities, it's whether the economy surrounding the facilities has a way of absorbing them. There are cities that still don't do much for the economy because people get their educations and they leave. The medical field, the most successful medical center in the United States is Houston, does not have one of the leading medical schools. It developed in a very organic way, is an enormous employer. I don't think that this obsession with research institutions is necessarily the key. I think that frankly we're talking about a class politics. It's a politics of the elite's and universities and media in particular saying, we are the chosen ones and we are the ones that everything should be built around. And I would object from the point of view that in some ways it may be considered more radical in some senses I think the question is how does this work for the middle class. Are you creating jobs for a wide number of people? Most importantly, what are you going to do about the biggest challenge facing Phoenix and Arizona, in the next 20 years, how do you incorporate a large and growing population of largely ill-educated immigrants coming from Latin America, particularly from Mexico. The fate of Phoenix is the fate of those people. If those people are not integrated into the economy and not educated and provided with opportunity for upward mobility, this place is in serious trouble. This is what we have struggled with in Los Angeles and you're going to struggle with it, too.

>> Michael Grant:
If you would like more information about "Horizon," please visit the web site. You'll find it at www.azpbs.org. Once you get to the homepage, click on the word "Horizon" to see transcripts for information about upcoming shows.

>>> Larry Lemmons:
Wildfires burn throughout the state, including one that is now the second largest in Arizona history. And the U.S. Supreme Court ends its session with a ruling on the public display of the 10 commandments, which could have an impact here in Arizona. Join us for the Journalists Roundtable Friday at 7:00 on "Horizon."

>> Michael Grant:
Thank you very much for joining us on this Thursday evening on "Horizon." I hope you have a great one. I'm Michael Grant. Good night.
In this segment:
Kirk Rowdabaugh:State Land Department;
SPOTLIGHT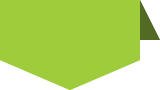 STAY in touch
with
azpbs.
org
!
Subscribe to Arizona PBS Newsletters: