Dr. Juan Hernandez is the founder of the Center for U.S.-Mexico Studies at the University of Texas. Hernandez, who holds dual citizenship, is a former cabinet member to Mexican President Vicente Fox and joins HORIZON to discuss immigration issues and his new book, "The New American Pioneers: Why Are We Afraid of Mexican Immigrants."
Transcript:
Michael Grant:
Tonight on Horizon, a former cabinet member to Mexican president Vicente Fox says he may have the answer to solving the illegal immigration issue. Also, ASU researchers have discovered troubled children can be helped greatly by riding a horse.

Announcer:
Horizon is made possible by contributions from the friends of eight, members of your Arizona PBS station. Thank you.

Michael Grant:
Good evening, thanks for joining us tonight on "Horizon." I'm Michael Grant. In the news, north of Sedona, the Brins fire has now consumed 1100 acres and it is threatening Oak Creek canyon. Hundreds of homes and businesses have been evacuated. It is the nation's number one firefighting priority. The weather is certainly not cooperating. Humidity is very low, and winds have reached 30 miles an hour. Firefighters say tonight the Brins fire was caused by a campfire left behind by a transient at a homeless camp. Many people would agree there are no easy answers to the illegal immigration issue. One prominent author says the answer might be in merging the North American continent into a single entity. A coalition of nations. We'll talk to him in just a moment, but first Larry Lemmons gives us a glimpse at how things are currently, specifically with the process of becoming a U.S. citizen.

Diane Brennan:
The White House is not disputing the disclosure that president Bush gave the go-ahead to a leak of pre-war Iraq intelligence.

Larry Lemmons:
Diane Brennan anchors the news at KTAR. She's worked at the station for nearly four years. She's also categorized as a permanent resident. A Canadian at birth, she has a green card now and wants to become an American citizen.

Diane Brennan:
My green card is good for 12 years. But I would. I would like to become a citizen here. I love the country. I'd like to vote and would like to do a few other things. I want to apply in amazing race and you actually have to be a citizen to do. So I'm like, I'm there.

Larry Lemmons:
All kidding aside, the subject of citizenship has been no joke to Brennan.

Diane Brennan:
The experience was definitely a nightmare. From what I was told what would happen in the process was completely different than what I actually had to do. At the time-- I've been in the states for nine years. For example, there was a lot of miscommunication. I'd speak with one person at immigration they'd say file this form. I would speak with another one and they would say, no, that was wrong. I don't know who told you that. Fill out this form. My documents were lost. I.N.S. had lost them so I had to reapply and pay the fine again. My green card they actually sent to the wrong address and I had to wait a year until a certain date to be able to contact them and say, what happened to my green card. So I had to wait a year. And the whole time it was lost. I wasn't allowed to call earlier to find out. I had to wait a whole year. Then I had to reapply again and pay the other forms even though I sent them the address change. So it was very frustrating.

Larry Lemmons:
The most common misconception we may have about legal immigration is that it's a relatively easy and quick process. We think about the images of the immigrants on Ellis Island, the immigration process was much easier back then. Not so much today.

Jeanne Kent:
Okay. Well, let's try and do it the easy way. First thing someone has to do is immigrate to the United States as a lawful, permanent resident. And generally there are two ways to do that: either through a family-based petition or employment-based petition. And obviously a family-based petition means someone that's already here in the United States either as a lawful permanent resident themselves or U.S. citizens can file a petition to immigrate that person to the United States. And with the employer petition, a similar process in that an employer files a petition looking for someone that has a special work skill that's needed and maybe there aren't enough Americans that have that skill and they'll immigrate the person. Once the person gets here to the United States, generally they have to be a permanent resident and be here for five years before they can qualify to file for citizenship. There are certain exceptions for military personnel and for spouses of U.S. citizens. They only have to wait three years. So once they are ready, they have put their time in, then they can file an application for citizenship or naturalization, we call it. And to do that, they fill out an application. They can submit it to their service center. They go through fingerprinting and security checks. They come to the office for an interview that covers the items that are in their application. They also have to take an English and civics test. And assuming everything goes well with that and they pass their interview then they're scheduled for a ceremony. So that's the process in a nutshell. Of course, it sounds easier than it really is. Depending on the person.

Larry Lemmons:
There are other ways to come into the country legally without becoming a citizen. There are work visas and other possibilities. But if you are intent on being a citizen it will take you longer if you are from China, Mexico, India or the Philippines. That's because there's so much of a backlog from those countries of people wanting to become citizens.

Jeanne Kent:
There's four different preference categories for those visa numbers. And the categories can get quite large so the backlog in certain categories can be quite years long. So for people like China and the Philippines is used often as an example someone that's a brother or sister living in the Philippines has about a 20-year wait.

Larry Lemmons:
Congress sets the rules as to what preferences and question as are in place. The quota for country puts citizens or larger countries at a disadvantage because they are all under the same quota based on worldwide immigration. And the rules can change quite often over the years.

Diane Brennan:
Well, first with the different administration coming in the immigration laws change. At one point in my life I tried to seal if I was eligible and I wasn't. Then four years later the rules changed and that's when I found out that my mother could get her U.S. citizenship and she could sponsor me for a green card. So that was the first step. And I chose that visa because I was eligible for it. I could also come down on a NAFTA agreement, North American Free Trade Agreement, but it's a year visa you have to renew every year and it's up to the border guards whether or not to renew it. So basically your life is in a border guard's hands whether he says yes or no. So I wanted a permanent visa.

Larry Lemmons:
Brennan's next step is to take the citizenship test. That will take another year. She says being an immigrant helps her understand why people want to come to the United States.

Diane Brennan:
So I can understand the desire of the Mexican people to want to come here and do better. I pretty much came for the same reason. I went as far as I could in my field that if was trying to do in Canada. So in order to better myself and want a better future for myself I wanted to come to the U.S. because I was allowed to do that. So I can relate to what they want to do.

Jeanne Kent:
When I'm at a naturalization ceremony and see the emotion in the person's eyes that just became a citizen, you really have to see it. It makes you feel so good about being a citizen of the United States, how lucky we are.

Michael Grant:
Joining us tonight to talk about his views on illegal immigration and the relationship between the U.S. and Mexico is Dr. Juan Hernandez, former cabinet member of Mexican President Vicente Fox and founder of the center for U.S.- Mexico studies at the university of Texas at Dallas. He has dual citizenship to the U.S. and Mexico and he is the author of a new book, "The New American Pioneer: Why Are We Afraid of Mexican Immigrants?" Professor Hernandez, good to see you.

Dr. Juan Hernandez:
Thank you for inviting me to your show.

Michael Grant:
Are Americans afraid of illegal immigrants or are we frustrated that we can't seem to enforce our-- and protect our borders?

Dr. Juan Hernandez:
Well, we have a divided nation. I think that we have a nation that has discovered suddenly and that there are over 40 million Hispanics in this nation. That has been a surprise. No one predicted there would be that many Hispanics. We have been surprised that these people have become-- started marching and are not willing to be quiet anymore about their perspectives about being documented, their perspectives on many areas. After September 11th, of course a great terrible surprise to this nation, we found out that we have enemies that do want to destroy us, but unfortunately our reaction has been one of dividing the nation. On the one hand, some say let's close the borders, let's become isolated from the world and some are shooting at shadows and seeing a possible terrorist in anyone who comes from another country today. And then you have the other part of the nation that is saying, wait, Mexico is our friend, these immigrants are helping our nation. We need young people, we're only growing at 1%, etc.

Michael Grant:
I would submit to you that maybe there's a large category in the middle that actually borrows from both sides. And says, listen, it's probably impractical to bus 8 million people back to Mexico. There is a contribution being made. On the other hand, we don't like the concept of people just strolling into the country without some process to normalize that and for lack of a better term, protect the border. But it's not, I guess for lack of a better term, evil or malicious.

Dr. Juan Hernandez:
I totally agree. I think most Americans fit into that category. As a matter of fact, up to 76% of people even here from Arizona say the 5 point-criteria's met, they say legalizing document very quickly, but number one, if we do criminal background check on them, if we make sure they're not taking jobs from U.S. citizens, if they'll pay taxes and social security, if they'll work on their English, and if they'll pay a fine for having come undocumented, I think it's 75% here in Arizona, 76% nationwide. So let's go ahead and document them. I agree with you.

Michael Grant:
One of the concerns has been raised on both sides, liberal and conservative side, is the concept of, and I think in the Senate bill it's 400,000 annually, guest workers. Are we doing the country and for that matter, those people, a favor by bringing in that kind of mass annually for entering level jobs that may doom them to be kind of a permanent subclass in the country?

Dr. Juan Hernandez:
Well, the thing is, yes, you say 400,000, that's pretty much the amount that most economists in the United States say that we need just from south of the border. We also need immigrants from other countries with other skills, but from Mexico, Central America, we need about 400,000. For our own selfish reasons, to keep our economy up and our population up. But that is pretty much the amount of undocumented that come up here that end up staying. So it seems like the economics pulls us in the right direction, if you will. It's not fair, though, I think, for us to be saying, I'm with many of the pastors, it's not fair for us to say, don't come, don't come, but if you can make it, there's a great reward and we really do want you and need you.

Michael Grant:
We do tend to be schizophrenic about the subject from time to time. Let me go back to the introcopy, because I want to ask you about this. You say the answer might be in merging the North American continent into a single entity, a coalition of nations. There are people rising off of their couches right now saying, what the heck does that mean?

Dr. Juan Hernandez:
Well, I don't think that we will ever become one nation. It might happen. We won't be here to see that, but I think in our lifetime we will become a block. We must, to be able to compete with European block, with China, we must work together. I don't mean we should even open our borders totally, but I think we must be intelligent in seeing Mexico has a lot to offer to North America, the United States obviously has a lot to offer, Canada too. Why not start planning on a strategy that is best for the United States? Once again not best for Mexico, but best for the United States so that we can compete in future years against other blocks.

Michael Grant:
One of the things that I think a lot of Americans get irritated by, and for example, Vicente Fox has been quoted as saying that illegal immigrants are heroes. What does-- you served in his cabinet. Those are fighting words for a lot of people here. What does he mean by that?

Dr. Juan Hernandez:
Vicente Fox is very good at vocabulary and throwing out controversial sentences so that he gets us all discussing-- he also said at one point, let's open up the boarders, and two weeks later he said, I mean 25, 50, 100 years from now. But he got us discussing whether there was any possibility of us working together. I think for Mexico, these undocumented people in many respects are heroes. They are now providing for their poor families the second most important income to the nation period, and especially helping the needy of the neediest. It was $20 billion recently, last year, this year it may be $24 billion.

Michael Grant:
Why has it been so difficult, though, for Mexico? We talk about the American economy being a magnet. There is a corollary to that, and there's no magnet going on in Mexico. Yet it has some pretty good natural resources, it certainly has some other opportunities in terms of tourism and wide variety of agricultural products and those kinds of things. Why can't Mexico knit together the kind of economy that makes Mexico a magnet?

Dr. Juan Hernandez:
Well, but we could ask that question of any country around the world. The United States of America is the miracle of miracles. It's very difficult to compare any nation to the United States. I don't think we'll know really why we've been successful in this nation until maybe 100 to 200 years from now. We'll look back and say, oh these were the ingredients.

Michael Grant:
But sitting right next to it, it's not exactly a long distance geographic lesson, why can't Mexico build more of that?

Dr. Juan Hernandez:
Why not look at it this way: why not compare Mexico to Mexico just 10 years ago, six years ago, five years ago? And I think we'll see Mexico has greatly advanced. For example, there's a democracy. For 71 years Mexico had only one ruling party; that's longer than communism. Today, two weeks from now, there will be elections in Mexico, and the people of Mexico only for the second time, will decide who their president will be. Mexico's been paying its debt to the United States in advance way in advance of-- Vicente Fox has been criticized for paying too much to the United States in advance. Mexico has advances health care, in housing, in housing, in more than the three or four past 24 years of presidents. With regard to finding a multiplying effect of those remittances, Mexico has done a lot. Now some of the things, for example turning on the lights, see all the cockroaches, forgive me. You see all the crime, you see all the problems. But why not do something innovative like working together, Mexico and the United States, to fight many of the ills that Mexico has and the United States has?

Michael Grant:
All right. Dr. Hernandez, we very much appreciate you joining us.

Dr. Juan Hernandez:
Thank you.

Michael Grant:
Thanks. A century ago, horses were part of nearly every household in America. Today, many children have neither seen nor touched a horse. ASU researchers have discovered that learning to ride a horse can help troubled children.

Debby Cruz:
Put your arms out like an airplane. And hold on with your legs. Very good.

Announcer:
These kids are learning to ride horses and having fun. But they are also doing much more. Debby Williams' son, Drew, was diagnosed with autism four years ago, and was introduced to horses.

Debbie Williams:
He was 5 years old, very difficult to take out in public. Lots of difficult behavioral problems with him. And he didn't really have anything he could really excel at or he just-- he seemed very unhappy all of the time. This has just been a wonderful outlet for him. He looks forward to it. He's so good at it. He's a lot more patient, and he just seems like he's happier. He's happy and sweet most of the time.

Announcer:
The program is called Jakupi, a code meaning "I am related to everyone." It operates at a stable next to a busy freeway in south Scottsdale as part of ASU's alternative intervention research clinic. Debby Cruz, a sports psychologist in the ASU department of kinesiology, began using the horses to help troubled children nearly 10 years ago.

Debby Cruz:
I see the horse's ability to open doors for the kids that normally are probably shut very tight. And so the horses, although they're big and can appear to be unsafe, they're very safe in other ways for the kids. Often times, like we see with the kids that they get caught in a negative loop that isn't working for them. And most of the time I think it takes something outside of themselves like the horse to help pull them out of this negative loop.

Debbie Williams:
He talks a lot more on the horse, and he can use his verbal skills to lead the horse. And he has to, in order to get the horse to go somewhere. He's still not where we would need him to be verbally, but he can also communicate through his body, and that's a good thing for him too.

Debby Cruz:
It's like that sets the stage for us to be able to help the kids work through things that are important for them to work through, focus their attention if they're attention deficit, handle their emotions if they have challenges in that area. The autistic population often times just opens doors for the kids, and it's that interaction they have with the horse. Because the horse for the most part will mirror the emotions of the kids.

Announcer:
The program now has 19 horses and works with about 300 children a week.

Debbie Williams:
Another reason that we brush our horses and groom our horses is to make friends with our horses before we get on their backs. That's the time that I get to spend with my horses is when I'm brushing my horse.

Tera Shod:
It's a perfect combination for me. It's a combination of horses and helping people.

Announcer:
Tera Shod is the director of the program.

Tera Shod:
The horses are kind of a natural-- a really natural way to encourage different things, whether it be focus or trust, or love, or empathy. They encourage all of those things. So when a kid comes in, if we try to first focus on learning responsibility and relationships, they come in. They're assigned to a horse, they have to take care of the horse, whether it just be grooming, getting a horse ready, or even to feeding and cleaning out its stall, then they are taught how to do basic horsemanship skills, and that area of our program will encourage focus and communication and paying attention to body language, and a lot of trust.

Announcer:
Most of the children who come to Jakupi are city kids.

Tera Shod:
Some of them, they come out, they're afraid, some of them, they never say afraid, there's always a curiosity. That's one of the most powerful things about horses. They're curious, they're sometimes a little bit nervous of their size. But then there's some kids who come out and they've never been able to see a horse or touch a horse, and it's something they've been dying to do their whole life, and so it's just almost like a sense of relief and excitement all at the same time that they get to come out and see this magical animal that they have only seen in picture books and posters.

Announcer:
They sometimes have to explain that what they're doing is more than just playing with horses.

Tera Shod:
We really try to create an environment where we're working with the teachers and the therapist and the parents to work on the things they're working on at home.

Debby Cruz:
Where we're attempting to go now is to look more closely at the interaction of the horse with the rider. I do more psycho physiology, so I typically hook up brain and heart activity from the rider, and I recently hooked up the horse. And so what we would expect to find when there's a good interaction is that there will be a relationship in the physiological signals between the horse and the rider. And what will happen when they get in a very good place, the signals will actually coincide in terms of their rhythmic patterns.

Announcer:
The horses have been successful in reaching children with all kinds of challenges.

Tera Shod:
We've had kids start talking that haven't ever talked. That's really amazing. We have kids that come here because they're court-ordered, and they have to be here for community service. And then they end up staying; they end up wanting to be here, even after their sessions are over.

Tera Shod:
And they have to learn how to trust those animals, and they have to learn to trust themselves. And I think that really makes a difference in their ability to calm down, to be present, to be focused. A lot of kids seem like they have much better focus and much better ability to stay with, like, school work and those kinds of things after they're done.

Announcer:
One teenage girl was severely depressed when she came to the program.

Debbie Williams:
It was a client I really wasn't getting anywhere with and was having a tough time reaching. So decided one afternoon to follow them out here to the barn and was amazed how different she was out here with the horses. And what was interesting is to watch her on the horse and learn how to trust the horse and trust herself being so high on an animal like that.

Tera Shod:
She's told me that she thinks-- the two things that make her happy in life are being out here where she can forget about everything and be present, where she can have a relationship, and that's one thing that makes her happy, the horses, and her sister.

Debby Cruz:
It just really opened her up in a way that was so different than just sitting in my office and trying to relate one-on-one that way. So I was willing to drive out here to do therapy with her because this is the place where it really opened her up.

Announcer:
There are plans to expand the program and partner with The Phoenix Zoo to build a new facility.

Tera Shod:
It challenges me all the time to think how the horses can be used in different ways. How they can be used to service different people to meet a need.

Debby Cruz:
We started with research and the research is what's most fascinating to me. So if we can continue to do the research, I think we'll always have the service.

Tera Shod:
The best thing about my job is that-- are the stories. The stories where you see change and where you create help. And that gives meaning to my job. When I was just a horse person I knew they were great and I knew they could teach you a lot of things, but I had no idea how much and how versatile they were.

Debby Cruz:
I'm not a horse person. No, not at all. But I could just see the magic that would occur when the kids got together with the horses. So I guess, sort of speak, I've become a horse person since then.

Larry Lemmons:
How do Arizonans feel about governor Janet Napolitano's veto of an immigration bill? And how is president Bush's popularity doing in Arizona? Those are among the issues dealt with in the latest Cronkite 8 poll and the Arizona legislature has hammered out a budget. We'll look at the specifics, Tuesday night at 7:00 on Channel 8's "Horizon."

Michael Grant:
Wednesday we'll look at end of life issues regarding children. It's the subject of a new PBS program "A Lion in the House" that we'll preview. Thursday we'll take a look at an effort to build a monument to the Bill of rights in Phoenix, and Friday, it's the Journalists' Roundtable. Thank you very much for joining us on this Monday evening. I'm Michael Grant. Have a great one. Good night.

In this segment:
Dr. Juan Hernandez:former cabinet member of Mexican President Vicente Fox and founder of the Center for U.S.- Mexico studies, Uuniversity of Texas at Dallas;
SPOTLIGHT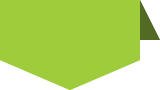 STAY in touch
with
azpbs.
org
!
Subscribe to Arizona PBS Newsletters: