This month the Cronkite-Eight Poll takes a look at why Arizonans voted the way they did on one of the propositions and the U.S. Senate race. Poll director Bruce Merrill and his assistant Tara Blanc talk about the poll.
Read the complete results.
Transcript:
Michael Grant:
Tonight on Horizon the results of our survey of why people voted the way they did on election day. An election follow up in our latest Cronkite eight poll. Plus we continue our series on taking charge of your healthcare with a look at health insurance. We examine ways to navigate the complicated world of healthcare coverage and plan for your future. Next on Horizon.

Announcer:
Horizon is made possible by contributions from the friends of eight.

Michael Grant:
Good evening. I'm Michael Grant. Welcome to Horizon. Arizona voters didn't focus much on issues when it came to voting in the United States senate race. And Governor Napolitano swept support from all quarters even from religious conservatives. Those are a couple of findings from the latest Cronkite 8 poll. It was conducted November 16 through the 19 by KAET 8 TV and the Walter Cronkite School of journalism mass communications at Arizona State University. 962 people who voted in the November 7 election were surveyed. The poll has a margin of error of plus or minus 3%. Here are the results.

Mike Sauceda:
The Cronkite-Eight poll found that 54% of those we surveyed voted for Senator Jon Kyl while 44% voted for Jim Pederson and 2% for Richard Mack in the race for U.S. Senate. 52% knew all along who they would vote for, 19% made up their mind in the middle of the campaign. 21% toward the end on 4% toward the day of the election. Those who voted for Kyl 36% cited his record job performance or experience, 19% because he was the republican candidate. 12% says because of either conservative or religious values -- and 11% was based on his position on the issues. Of those voting for Pederson 55% said they did so as a vote against Kyl or because of the war, republican scandals or President Bush. 29% voted for Pederson because he was the democratic candidate and 15% voted for him because of his position on the issues. Of those who were surveyed 69% voted for Governor Janet Napolitano, 34% for Len Munsil and 1% for Barry Hess. Napolitano received 40% of the support of those who considered themselves political conservatives the vote of 60% of those who attend church regularly and 53% of the vote of those describing themselves as pro-life. Napolitano also received 80% of the independent voter's ballots among those being surveyed. Turning to one of the propositions 60% of those we questioned voted against proposition 107 which would have banned same sex marriages and deny benefits to unmarried domestic partners. 40% voted for it. Of those who voted for prop 107 54% said because marriage should be between one man and one woman and 39% cited personal or religious reasons. Of those who voted against the proposition 60% did so because they felt that 107 was unfair, violated individual rights or because of government involvement. 30% said they voiced against it because it denied benefits to domestic partners while 8% cast a no vote for 107 because they support same sex marriages. Finally we asked people about planned holiday spending. 14% said they plan to spend more this year. 22% will spend less. 57% will spend about the same as a year ago.

Michael Grant:
Here to talk about the Cronkite 8 poll is its director Dr. Bruce Merrill and assistant poll director Tara Blanc. The reason why I'm smiling is there is no logical transition to that last question. So I want to start with this holiday spending thing. We said now that we've talked to you about the election how do you feel about spending money on Christmas?

Bruce Merrill:
Well yea, plus we found out that republicans are going to spend more than democrats. I mean that's pretty important stuff after an election.

Michael Grant:
Well, Tara, it looked like the result was a fair number of people were thinking about spending more this holiday season.

Tara Blanc:
the majority of people were saying they're going to spend about the same amount as last year. A few more people said they would spend more then said they would spend less. So I guess they're thinking positive at least.

Michael Grant:
You know, Bruce looking at the responses that we got on the senate race, it seems to me that there were a lot more people in one form or another voting for Jon Kyl and a lot of people voting for Jim Pederson because they were voting against Jon Kyl.

Bruce Merrill:
Well, that's basically true. I mean, 85% of all of the people that we talked to that said they'd voted for Pederson really didn't vote for him as a person. They said they were voting against the war, against the president, against the scandals, against Washington, or just the fact that he was the democratic candidate. On the other side, there's no question that the Kyl campaign had done a much better job presenting Jon Kyl as a person who cared about Arizona, who was a very successful senator. They felt he had done a good job. And so I think your analysis is right on. I think that was a function of the campaign.

Michael Grant:
It seems to me that Kyl campaign played both offense and defense. Was that maybe one of the significant distinguishing criteria to the J.D. Hayworth campaign this?

Bruce Merrill:
I think it is. I think they did use. Towards the end I thought the Kyl ad questioning the character of Pederson in terms of not paying his bills was pretty effective very late in the campaign when people really had to make a choice. Interestingly what we found in that election is that a fourth of all of the voters made up their mind the last week of the campaign. So those late ads were very important.

Michael Grant:
do we find it depressing that only 11% of the people in one case and 15% in another actually voted on the issues?

Tara Blanc:
well, I certainly do. I think we all do. It's interesting that this campaign really became about the character or voting against just something in general. And there was very little -- apparently very little thought that people really gave to or paid attention to the actual issues, including immigration. Which had been a huge issue in general when as we found propositions, all the immigration propositions passed. But when we asked people why they were voting those issues really didn't come into play about which camp that they chose.

Michael Grant: It was interesting, Bruce, people like us actually go to the secretary of state website and do comparison -- comparisons and things like that. And all four of the proposition props -- immigration props passed overwhelmingly. In 70's. - two of the races would argue that issue played most heavily most candidates go down. Is there a large world view conclusion we can draw from this?

Bruce Merrill:
Well, again I don't think it's correct to interpret that the issues weren't important and people weren't voting on the basis of them. I think that basically what happened with the border issues and the illegal immigration issue is that there's no question as Tara said. That was the dominant issue in the election. But it was very hard for the candidates to distinguish their position from their other candidate on that issue because there was nobody out there campaigning for more illegal immigration across the border. I mean, so it was really more a case of who's tougher on it. And both of them --

Michael Grant:
everybody was tough.

Bruce Merrill:
everybody was tough. And so then when that occurred then they looked to other things, like leadership and character and personality and style, the tone of the campaign.

Michael Grant:
Tara, Janet Napolitano just won across the board. That was kind of obvious from the bottom line result. But I was particularly surprised by the social conservatives that were voting for her.

Tara Blanc:
Yes. We suspect what happened here is that she is just perceived as having done a good job that things in the state are in good shape. And again you didn't see a lot of issue differentiation discussed other than some of the debates that were done. But it was more of a sense when we asked people about why they were voting for Napolitano or Munsil overwhelmingly people said, well she's done a good job. That's why I'm going to vote for her again. Munsil didn't have the time or the money, frankly, to try to attack that and break that down. He just didn't have the recognition or the momentum to be able to get close to that. And so that's why I think you see across the board people just overwhelmingly supported Napolitano. They look at her as a good governor. She's done a good job. Don't see a viable option. Even if it might be, Munsil might be closer to some of their values overall, it didn't really make an impact.

Michael Grant:
We have talked about this hundreds of times on the show. And I think it plays again in this result that one of the strongest indicators of how you will vote on a particular office is approval rating. If you think the person has done a good job, you're going to vote for him.

Bruce Merrill:
And I think that was the case in both the governor's race and in the Kyl-Pederson race. I think that obviously that didn't work well for J.D., you know. He had tried to make that point. But in that particular race I think it was more a question of the endorsement by the Arizona Republic, which I think had a big effect on that campaign. Anytime a paper comes out and says "we supported this guy six times but we're not supporting him this time because he's a bully." I mean that's pretty strong. And it's not so much that it would have converted people over to Mitchell. But it would have been kind of taking some of the wind out of the sails of his supporters and maybe some of them that might have gone to the polls -- pretty close election -- ended up not going.

Michael Grant:
proposition 107. Arizona out of 27 states, the only one to turn it down. So why did people turn it down?

Bruce Merrill:
Well, but they didn't -- they turned down the proposition. They didn't turn down gay marriage. If the initiative is simply ask people to vote on whether to ban gay marriage or not, two-thirds of the people in Arizona would have supported banning gay marriage. What happened in this case is the proposition also would have denied domestic partners benefits. And so what happened is a lot of people just thought it was unfair. They didn't like it. They didn't think it was something government should get involved in so they voted against it. So I don't think it's fair to think that this was a rejection of banning gay marriage.

Michael Grant:
Right. And I think that opposition campaign did an excellent job of really directing attention away from that core issue.

Bruce Merrill:
Yeah. And as you know late in the campaign it closed very quickly. It looked like this would be defeated by about 10%. It ended up only a couple of percentage points. And that was when the people that wanted the ban just really emphasized banning gay marriage and it closed pretty quickly.

Michael Grant:
Thank you very much, Bruce Merrill and Tara Blanc and to the volunteers and students.

Michael Grant:
continuing our miniseries of taking charge of your health we tackle the world of healthcare coverage. Choosing a health insurance plan can be a daunting task. Understanding what's covered under your plan or not can be a real mystery. Health insurance plans differ widely from plan to plan state to state. Planning long-term care is another potentially overwhelming project. In a moment we're going to talk about what to consider when organizing your healthcare benefits. First Merry Lucero talked with one agent about how she helps people take responsibility for their healthcare coverage.

June Shaffer:
you're going to be looking at that point in time depending on how high your deductible is at between 500 and $900 a month. But coverage is guaranteed for all pre-existing conditions so you don't ever have to miss a beat on any type of treatment for cancer.

Merry Lucero:
Insurance broker June Schaeffer spends a lot of time helping clients through the confusing world of deductibles and co-pays.

June Shaffer:
all carriers have deductibles. The deductible is not necessarily money you have to pay out before the insurance company will pay. It's just the amount of money the insurance company isn't going to pay. So if you have a plan with a $1,000 deductible, hat means that you're going to go out of pocket $1,000 on whatever types of expenses are subject to the deductible. Example, I have say a blue cross policy with a thousand deductible. But when I go to the doctor I'm going to pay $25 for a doctor visit. Or I'm going to pay $30 for x-rays. The co-pays have nothing to do with the deductible. The deductible in a case like that is usually related to emergency rooms or hospital surgeries or anything done in a hospital setting. So no matter what carrier you go to, if you have a plan that uses a P.P.O. Network you're going to have a deductible for certain types of expenses. Now, if you have a plan that has co-pays you don't have to meet a deductible in order to get the benefit of just going to the doctor for a co-pay.

Merry Lucero:
a P.P.O. Is a preferred provider organization.

June Shaffer:
A lot of insurance carriers use P.P.O. Networks. A P.P.O. Is not itself an insurance product. It is just a network of providers that certain insurance companies use. Companies like Blue Cross, American community, central reserve life, Etna. They all use P.P.O. Network. So if you have an insurance product that uses a P.P.O. Network you can go to any doctor, any provider on that network at any time you want. You don't have to have a referral and you don't have to see one doctor in order to be referred to another.

Merry Lucero:
a H.M.O. Is a plan with a net work where you pre select a doctor and need a referral to see a specialist. Another difference --

June Shaffer:
H.M.O.'s will generally cost more if you're a female. Because H.M.O.'s inherently cover maternity. And on a P.P.O. Based insurance product the insurance company has the option of offering you maternity or not.

Merry Lucero:
Shaffer's specialty is helping clients who are high risk and are having a hard time getting insurance.

June Shaffer:
So what we do is we find out other things about that person. What county do they live in. Do they have a group-provided plan. If they wanted to take it through a job. Are they full-time self-employed? Are they eligible for benefits through social security? Have they been on disability? All of these factors can make a difference in what plan we try to put them on.

Merry Lucero:
a key ingredient on the application, honesty.

June Shaffer:
Sometimes one carrier may have a problem with something that another carrier doesn't. The no reason for it it's just that particular carrier's underwriting. We try to get a picture of their health. And when they're telling us things that don't make sense, we know there's something in their background that they're thinking is not very important and they're not telling us. And what I tell people is, if I could look at your medical records going back 15 or 20-years, what am I going to see that you've even talked to a doctor about? That's when we start getting a lot of the things that the carriers are finding when they do their background research.

Merry Lucero:
And Schaeffer says carriers are doing their research and becoming increasingly tired of dealing with the aftermath of neglected health.

June Shaffer:
Carriers are tired of being babysitters for people who are not willing to take care of their own health. And I get an applicant who's overweight, smokes, has cholesterol, has high blood pressure. He's been told by his doctor to lose weight. He's been told by his doctor to stop smoking. Obviously this hasn't happened. And the carriers are sitting back and saying, "we are not going to babysit somebody who is not going to take care of themselves." so now we're finding more and more that there are combinations of conditions that you can have that are flat out going to get you declined because the carrier doesn't want to take care of things that you should have been taking care of all along and that you still can take care of if you want to do that.

Michael Grant:
Here now to talk about navigating various healthcare coverage systems, Dr. Len Kirschner, AARP. A stellar director of access. Lynn good to see you.

Len Kirschner:
Good to see you, Michael.

Michael Grant:
h.p.o.'s, p.p.o.'s. You were telling me about o.w.a.?

Len Kirschner:
that stands for other weird arrangements. I think as people try to navigate their way through the system they start feeling that way and certainly with the Medicare reform bill and the multitude of new plans that are in that, across the spectrum we have such complexity. I talk about it as chaotic, costly, inefficient, inequitable and occasionally superb. So we have a real paradox in our healthcare system.

Michael Grant:
you have what, 77 million baby boomers that are starting to bust into their 60's? Are we equipped for that?

Len Kirschner:
Yes. And I think that we do have a great opportunity to go forward. We're often worried about these demographic shifts. Certainly the nay sayers say opportunity is nowhere, we're going to have a catastrophe. Others are saying opportunity is now here. To look at the healthcare system we can really be proud of in the 21st century. I'm literally on the optimistic side. As you know the boomers are starting to turn 60 right now. Clinton, and Bush this year both turned 60. The bulk of them were still pushing into their 50's. And there are lots of them. But they have reformed American society in so many ways. And I do think that healthcare system that we see going into the 21st century is going to be fabulous.

Michael Grant:
Let's say that you want to retire a little early. You're going to be losing your -- let's say you have employer-provided healthcare coverage. Aren't yet old enough to qualify. What do you do with that gap in terms of shopping around for some private healthcare?

Len Kirschner:
In our current system you have a serious problem. It's most acute for women. Because the typical marriages the male is three, four, five years older than their spouse. And the insurance is on his job, which is not always the case but is more common than not. He retires at 65. He's covered by Medicare. She's 60 or 61. She's in the Medicare gap. Those individuals need to be taken care of. That's the public policy debate that we need to have in Washington. And just reading some of the comments coming out of speaker-elect Pelosi in the first 100 hours dealing with a number of things, but clearly fixing this problem that's been there for decades is going to take a little longer than 100 hours. But I'm certainly hearing from Washington that they're going to be taking a look at this problem.

Michael Grant:
In the meantime, are there some private options that you can use to fill the gap?

Len Kirschner:
Not very good. And clearly you see people saying, "I want to get a job so I can have health benefits." don't even care about the salary. "I just want a job with health benefits." That says that system is simply not working appropriately. We've got three stools that hold up this $2 trillion -- 16% of our gross domestic product healthcare system. Medicare for those over 65 and some disabled, Medicaid for those that are poor. And that's about 50 million now. And then the employer-based system. All three are under attack. And the reality is, employee-based system is unique in this country. That's a historic abnormality.

Michael Grant:
it came about in World War II.

Len Kirschner:
wage price control. And the government said, you can give a tax free benefit. You can't give them an increase --

Michael Grant:
give a raise.

Len Kirschner:
But you can give them a benefit. And then after the war the feds decided that's tax free. And so we're invested in this system that no one else has. Medicare query you mentioned the 77, 78 million boomers going to be approaching Medicare age over the next 5 years. We have to deal with that. The Medicaid program has clearly been the pack man of state government. Eats up all the new dollars that education and prisons doesn't get. We need to reform the American healthcare system. And we need to do it in a way that makes sense. And it's hard to do.

Michael Grant:
that's for darn sure.

Len Kirschner:
you remember the Clinton plan.

Michael Grant:
I think it was 12-years ago almost to the day that we reacted to the Clinton healthcare plan.

Len Kirschner:
that's right. We brought in the Gingrich revolution.

Michael Grant:
That's right.

Michael Grant:
long term care, people face this decision, and that is should I buy some long-term care supplement, and if so when should I do that? I want to roll the dice as long as I possibly can but I don't want to roll them too long.

Len Kirschner:
The actuaries will tell you buy it when you're young. But the young don't think they're going to need it. It many people say, I think I'll buy it when I'm in the nursing home. But that's a pre-existing condition. You can't get it at that point. There have not been the greatest products on the market for long-term care. Medicare, many people think, when I get old Medicare will take care of me. The reality is, Medicare has a missing piece, long-term care. Medicaid picks up some of that. In this state that's access, the poor people's program. But you got to spend down. You got to get poor to get eligible for that. People very wealthy are okay. People very poor are okay. It's the great middle class in America that has problems with long-term care. And the needs for an aging society. We haven't solved that. That needs to be part of this overall debate that we're going to have going forward in the 110th congress about what we're going to do with our healthcare system. That's a big chunk of it.

Michael Grant:
Once again, are there some -- pending that debate and resolution -- pardon me if I don't hold my breath -- are there some ways where this unwatched middle -- if they're concerned about that -- can plug the gap for the time being?

Len Kirschner:
Not very good, not very easy. If it's an individual product and they have a pre-existing condition not going to get that. When I left access, Michael, back in '93. I went to work for EDS was traveling around the country. I had some low back pain. So I sent in -- saw my orthopod. Sent in a bill. The consultant managing for General Motors. Turned down the bill. Why did you do that? You're 50 years old. And every 50-year old guy has had previous low back pain. Therefore if it's pre-existing we don't pay for that in the first year. That is so maddening.

Michael Grant:
well, on that maddening point, Dr. Len Kirschner thanks for joining us.

Len Kirschner:
20 years of doing this with you, Michael. Thank you.

Michael Grant:
take care.

Michael Grant:
It's one of the largest copper producer Phoenix-based Phelps-Dodge is being acquired by a smaller company, Shreveport -- plus we continue our health series by talking about how you can take steps to prevent disease. That's Wednesday at 7:00 on horizon.

Michael Grant:
to see videos of this and other horizon segments via the internet please go to the website at azpbs.org. Click on horizon. You can also get transcripts. Find out about upcoming topics. Thank you very much for joining us on this Tuesday evening. I'm Michael Grant. Have a great one. Good night.
In this segment:
Dr. Bruce Merrill:Cronkite-Eight Poll Director;Tara Blanc:Cronkite-Eight Assistant Poll Director ;
SPOTLIGHT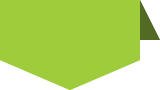 STAY in touch
with
azpbs.
org
!
Subscribe to Arizona PBS Newsletters: