A special hour-long edition of Horizon with the Republican candidates for governor. Find out where they stand on the issues. Invited to attend: Jan Brewer, Tom Gordon, Matthew Jette, Dean Martin, and Buz Mills.
Transcript:
Ted Simons:
Good evening, and welcome to this special edition of "Horizon." I'm Ted Simons. During this hour-long debate, sponsored by the citizens clean elections commission, we hope to learn more about the Republican candidates for governor. They are in, alphabetical order, incumbent governor Jan Brewer, Matt Jette from Apache junction who in 2009 earned his Ph D in political science from ASU, Dean Martin, the current Arizona state treasurer, and Buz Mills, a businessman from Paulden, Arizona. Each candidate will have one minute for opening and closing statements. Earlier we drew numbers to determine the order, and Dean Martin gets to go first. Please.

Dean Martin:
Well, good evening, Arizona, it's been an honor to serve you in the treasurer's office. We took an office that had been in disarray, my predecessor pled guilty and resigned, turned it around made it profitable, earning taxpayers over a billion dollars since I took office. We have now a serious problem at the state. We need to take our current jobs level, we're 50th in the nation for job creation, and make it first in the nation. We can turn this state around. We can make this a productive state again. But we can't do it by raising taxes. We can't do it with business as usual. We need to be honest with the public, and work with them. Work with them to create opportunities. We've got the greatest state in the nation. We didn't have to scrape the sunshine off our windshield this morning. We can do much better, and I look forward to exposing and talking about all the various issues in this state in this debate.

Ted Simons:
Treasurer, thank you very much. Next now is Matthew Jette.

Matthew Jette:
Thank you. Today a lot of people lost their homes, they lost their jobs, they're wondering how they're going to pay for health care expenditures, and they wonder how they're going to provide adequate health care or education for their children. We have woken up in the middle of the night constantly by political partisanship, polarization, and cheap political tricks. We are woken up in the night with a removal from common sense and reason. Today I tell you it's time to believe again. Today I tell you it's time that a Republican can believe in public education as the cornerstone if not the engine to move forward into the future. A Republican can believe in comprehensive immigration reform and a Republican can believe in responsible health care reform for all and opportunity for each. We can no longer stand idle and listen to the rhetoric of candidates who have dollar menu ideas and who are nothing or know nothing more than familiar name. Thank you.

Ted Simons:
Thank you. And now it's Buz Mills' turn to give a brief opening statement.
Buz Mills:
Good evening, ladies and gentlemen. Thank you for having me in your home this evening. It's a pleasure to be here with you. This election is about differences. It's about choices. It's about do we want to reelect the same people that got us into this mess? Elect people who have been in public office for their entire lifetime, or do we want to elect someone who's different? Someone that brings different skills to the job. Someone whose spent an entire career, a lifetime, if you will, in private industry, created thousands of jobs, put thousands of people to work, and taken care of many, many, many families across the country. I bring these skills to you, I offer my service to you, and I can do this by balancing the budget without cutting taxes. Did I say that right? I don't think so. We'll balance the budget, without raising taxes, and we will create jobs across Arizona. Thank you very much.

Ted Simons:
Thank you. And finally, we hear from Governor Jan Brewer.

Jan Brewer:
Good evening. It's almost unbelievable that I have served as your governor for just a little over 500 days and we have try to change everything considering the unfortunate situation that I inherited. And we have changed everything. We have cut 2.2 billion dollars out of state spending. And it was tough. Something that no other governor has ever did in the history of our state. All the while, while protecting public safety and education. I have fought back against the Obama administration. I have worked hard by signing senate bill 1070 to assure that we have the toughest immigration laws in the country. I have certainly defended it and have promoted it, and I believe that you have the right to live in free of drug cartels and crime in the state of Arizona. I must say that we have did a lot fighting back with the federal government. We have filed suit against the Obama -- .

Ted Simons:
We need to stop you, because that's the one-minute opening statement. And we will -- as a matter of fact, let's go ahead and start with you as far as the questions are concerned.

Jan Brewer:
Okay, okay.

Ted Simons:
I want to start with Arizona's tax system. There's a line of thought that the tax system in Arizona is broken. First of all, do you agree, secondly, how would you fix it?

Jan Brewer:
Absolutely the tax system is broken in the state of Arizona. And I call for a tax reform early on in my administration when I first became governor. We need tax reform. We need to make it more fair and more equitable. I believe that the timing is the thing that we're all concerned about. During this economic breakdown and crisis that we have been facing.
It has been an unfortunate time to make a lot of those kinds of changes. And I believe when we go back into session, that we will attempt to do those kind of things. You know, I was the prime campaign leader for proposition 100, and the voters overwhelmingly agreed with me that they knew that Arizona at this terrible time in the history that we needed a little boost in revenue in order to get us through the worst recession since World War II. And that tax will end when I'm in office. And so that will give us a little heads up. But we'll work toward the economy also to see that we can even get bigger and better tax decreases.

Ted Simons:
Buz, what do you think about the tax system, broken?

Buz Mills:
Absolutely, and prop 100 proved it, we didn't need to do that. The legislature had a plan to cut a billion dollars out of, almost a billion dollars out of the budget, and we would have been ahead at the end. Much more than we would be now. And the tax won't be over, that soon governor, because I'll be in office when the tax ends and I promise you that we will not extend it, and we will not be a billion dollars in debt when we get there. We're going to start right out in January by reducing spending to match our revenues. And that's where we have to go. There's not a responsible, conservative Republican out there that will raise taxes for you. This was a $3 billion tax increase in the worst economy this state has ever seen, since statehood. And the economic policies of your administration are going to keep us in this, in this recession longer, wider, and deeper. We have got to stop this train now before we run off the cliff.

Jan Brewer:
It's interesting Mr. Mills, because the fact of the matter is is that you never come out with a plan. Where would you make those cuts? You know there are certain mandates, not only from the federal government, but from the voters. And the dollars aren't there.

Buz Mills:
Well, you know, when you talk about a balanced budget plan, you have not come up with one either. And that's your job, not mine. And I would stand up to the federal government. I would test them and find out if we really are supposed to make some of these expenditures. I can't imagine that they can insist on us spending we don't have.

Jan Brewer:
Mr. Mills, according to the constitution, we have to present a balanced budget. So that's untruthful. We presented a balanced budget.

Ted Simons:
I want to stop right now and get treasurer Martin in on this. First of all, I think the original question is, is the tax system broken, but feel free to add to the conversation.

Dean Martin:
Definitely. It is. We have one of the most complex property tax systems on the ballot. Or in the nation right now, we just saw the governor earlier this year, actually last year early in her term, raise property taxes a quarter billion dollars. We have one of the highest commercial property tax rates in the nation. I mean earlier this year everybody was crowing about how they were getting all these solar jobs, about 200 new solar jobs because the tax incentive they created. Stop and think about it for a minute. Of the 50 states, which states should be able to attract a solar company without a tax incentive? It shows you how broken the system is. Capital intensive businesses can't move here because capital intensive businesses, obviously solar, you have a lot of panels, you have a lot of equipment. We need to reduce that. And you don't do that by in the middle of a real estate bubble raising property taxes. You've got to bring that down, you've got to bring it down across the board and you can't do it by picking winners and losers the way it's been done. We need to bring it down for everyone.

Ted Simons:
Matthew, what do you think?

Matthew Jette:
I'm amazed by the fact that the political mantra for the moment, Republican party is still taxes. I think you're absolutely wrong. The tax system is not broken in so far as this -- the business tax index is below national average. Personal tax index for individuals is one of the lowest in the country. The problem is not taxes, the problem is where you invest those tax dollars. You're not taxing -- excuse me, you're not investing those tax dollars in the right areas. For example, education. We're 50th in the country. Health care, we're actually cutting AHCCCS for people like Tiffany Tate, right, who needs a transplant, but we're cutting her out of AHCCCS and we deem some of that as a success. The problem is not with taxes per se, it's actually where we invest those dollars. And in talking about and bringing solar power companies, we need a infrastructure for that. No company is going to come here without the proper infrastructure and that does take money. As well as one final word is, It does also take a sound education policy.

Jan Brewer:
I just have one point I would like to make in regards to Mr. Martin's comments. The fact of the matter is, is that he talks about the $250 million tax increase. That was a tax that was deleted that came back on the books in order to enable the legislature to spend more money. It was a deal that was cut with governor Napolitano. It wasn't a tax increase, it just came back on to the books. And then he related to tax credit and Mr. Martin was the prime sponsor of many incentive tax credit bills during his term in the legislature. So, you know, we have to be truth tellers tonight, Mr. Martin. We've got to be truth tellers!

Dean Martin:
Well,I'm glad you brought this point up, because I think it's very interesting, you say, oh it's not a tax increase. Americans have been having a tough time right now. The economy is hurting. Arizonans saw the value of their home drop dramatically. But they saw their property tax bill go up. Why is that? It's because we had a property tax provision that was set to be renewed. The legislature passed the renewal not once, but twice. In both cases, you vetoed that continuation. That resulted in a quarter billion dollar increase to the voters and taxpayers of this state. At the same time you also increased spending. Earlier in your opening statement you said I've cut $2.2 billion, which you didn't tell the viewers was that you increased that spending from 9.6 billion in ongoing spending, up to 11.1 by doing line item vetoes to spending reductions. You can't count, I cut the budget when you actually increased it earlier that year. I think if you're going to tell the truth, tell the whole truth.

Jan Brewer:
Well that's not true, you know we- That is absolutely not true. And I am a truth teller. And I must say that for you to sit there and report that you are part of a solution, your term during the time you served in the legislature, you were part of the problem, if you recall, you voted for big spending. You voted for getting money out of the rainy day fund. You voted for three out of four of governor Napolitano's spending budgets. And you were chairman of the finance committee and you sat on the appropriations committee. And you voted 70 -7 times for those bills, and then again almost 70 times throughout that session. It's unbelievable, you know, and you're one to talk about cutting. You want to talk about balancing the problem, you're not part of the solution Dean, you're part of the problem!

Ted Simons:
Alright. Last response.

Dean Martin:
Well, it's pretty simple. I hold the record during Napolitano's era for the most vetoes. We weren't exactly by any means working on budgets that she liked. If you look at the record, when I left the legislature, we had $2.4 billion left in the bank. $1 billion in reserves, and a budget surplus of over a billion and a half. During that time frame, I fought for deposits to the rainy day fund and we actually got them in there. I also fought for constitutional rainy day fund that we didn't get the support to get past that we absolutely need so I think you've got to tell the whole truth on this
Jan Brewer:
Wait a minute, wait a minute. You voted to spend the rainy day fund and you also hold the record for sponsoring the most bills of anybody in the session. 600. Wasting time, energy, and money.

Dean Martin:
Well, okay, let's -- sponsoring legislation to make sure sex offenders don't live next to schools, repealing -- repealing the marriage tax penalty, I can go down the list. There's a lot of things we did.

Jan Brewer:
Wasting time an energy-

Ted Simons:
Okay, Let's move across, you have mentioned, and I want to get to you, Matthew, but it sounds as though your opposition to proposition 100 isn't that strong of a position at all, but you mentioned proposition 100. You mentioned the state sales tax. That passed by 64% of the voters. How do you square that being so much against something that so many Arizonans seem to want?

Buz Mills:
Ted, I have to -- I can't help myself. Before I address that, I have to say, you know this is almost 40 years of political experience, that we're watching back and forth here. We're not talking about solutions, we're talking about he said, she said, you did, I did, they did. And that sort of thing. And that's where I'm different. I bring leadership, I bring leadership to the government. And this is where we have a clear choice in this election. Yes, a few people voted for prop 100. The party line has been overwhelming, yadda, yadda, yadda. What happened? 33% of the registered voters turned out, two-thirds voted for prop 100, yet which is 24% of the registered voters. Now, when you mount a $2 billion -- $2 million campaign with $1200 in opposition, you're going to get your, your going to get your bill passed. There's no other way to look at it.

Ted Simons:
Matthew, talk about that. Again, we're talking 64% of the vote for something that many Republicans were against.

Matthew Jette:
I think it's a clear mandate for the state of Arizona. I think like Bill mentioned, as if we're watching kids on a playground argue back and forth, what their record is. Buz, you certainly do bring leadership, but you also bring a lot of money to this. And to your account, not just a few people voted for prop 100. 64% of people voted for prop 100. In fact, that's what makes you and Dean unelectable. I voted for prop 100. Right? And I do think you two turned your back on education, health care, and public safety. I think that is despicable in the state of Arizona, when we rank 50th in education and we're turning people away on accses.

Ted Simons:
Dean respond please.

Dean Martin:
First of all, the choice that was given was not the choice that should have been given to the voters. The voters were given a choice between either letting teachers go, firing teachers - I mean you actually had school districts making up lists of teachers that were going to be fired and said, if you don't vote for this, this teacher is gone. This was a terrible choice. You don't cut teachers. That's not the first thing you cut. There's plenty of waste in state government that you can get rid of before you go and cut the front line teachers. That was done on purpose to try to get people to vote for this. Scare them to death. They loaded a very real gun and pointed it at our education system. That's the last thing you should be reducing, not the first thing.

Matthew Jette:
I don't disagree with you Dean on that one, but the only two alternatives that was on the table was either -- it was for Governor Brewer, the only two alternatives-- .

Dean Martin:
That I don't agree with.

Matthew Jette:
I agree with this Dean, I agree with the fact there are other alternatives right? That we could have had on the table, that could have saved the state from the sales tax. Absolutely. But the bottom line is, the only two alternative was turn your back on education, or vote for a one penny tax increase.

Dean Martin:
Well and that, You're exactly right because that was the only alternative that the governor would allow. I presented two different proposals to solve this. First of all, cut up the state's credit cards and refinance the debt. Interest rates right now are at an historical all time low. We can save $1.4 billion doing that.

Jan Brewer:
That's just- that's just absolutely ridiculous.

Matthew Jette:
That's also put in the lapse of our children, our debt. That doesn't sound like a conservative Reagan and that actually sounds like a liberal Carter --

Ted Simons:
Let's- governor? -- .

Jan Brewer:
I have never voted for a tax increase in my life. 28 years of public Service. Never voted for a tax increase. And why would I today as governor trying to solve this horrible disaster that I inherited, by raising taxes, the fact of the matter is, is that we told the people the truth, we trusted the voters, the voters did what was right, and they can't have it both ways. They can't say they want to protect education, and not vote in support of education. You either support them or you don't support them. And you don't run government like a business. Businesses grow. Businesses grow. We need to make government smaller and more efficient. And we have worked hard and we have did the biggest cuts in the history of the state this year under my administration. And I'm proud of that. But I will not decimate education and I will not let our streets be unsafe by not funding public safety. And when we talk about budgets from government as opposed to government, government opposed to business, government doesn't run like business, Buz. We've got mandates.

Buz Mills:
And it certainly shouldn't--

Jan Brewer:
Give me your plan. Give me your plan.

Buz Mills:
I haven't seen your balanced budget plan yet, governor. It's not my job.

Jan Brewere:
Well you should go online and see it.

Buz Mills:
It is not my job. You will see-

Jan Brewer:
It is your job. You're running for governor. You know the code word is always you know-

Buz Mills:
Go ahead. You want to go ahead? Go ahead.
Jan Brewer:
Waste, fraud- Waste, fraud-

Buz Mills:
That's alright. I'll wait for you.

Jan Brewer:
Thank you, waste, fraud, and no plan. That's the code word.

Ted Simons:
Go ahead.

Buz Mills:
On prop 100, I don't know why you folks can't can't get this -- can't get it. One third of the registered voters voted, and that was 33%. Two-thirds of them this, is not an overwhelming majority, this 24% of the registered voters voted for prop 100. Prop 100 was shoved down people's throats, I heard the governor in Prescott tell people we're going to turn off the life support, we're going to open the jail doors, we're going to fill up the classrooms, everybody is going to suffer if you don't vote for this. Now, that is no way, that is not the way this should be approached. You know, you talk about education, let's talk about education. We've got 120,000 employees in the department of education. We have 55,000 teachers. So we've got 65,000 support people. A fellow asked me, well what do you want to do? You want to fire 7,000 janitors? Why don't we do like we do in business? Now government is not business, and business is not government, but some principles apply. We could contract a lot of the things out, we could privatize and we could outsource a lot of the things that we do and save the state a lot of money. If nothing else, look at the retirement systems that we're paying.

Ted Simons:
Privatization, outsourcing, these sorts of things we hear a lot about this, what do you think?

Matthew Jette:
Absolutely not. I just received the endorsement from the Arizona education association because public education is first and foremost for Arizona. To say that you can cut or contract people in education, we are already 50th. Education in Arizona already has one hand tied behind its back. And to say that you can actually make improvements by cutting, we actually need to put money back into education. There's a restructuring of education, we can do. Why are we cutting off teachers, letting them off, closing down public schools when 80% of charter schools are under performing. Why aren't we allowing these to be open? That's one example.

Dean Martin:
Well, when it comes to education, the priorities are backward. If you look at the statistics, less than 30% of the money actually spent in education actually goes into the classroom. That's wrong. We need to be block granting the money directly to the classroom. Cut out all the bureaucracy, but the only way you're going to get rid of the -- everybody talks about let's eliminate bureaucracy, let's eliminate administration. What we need to do is eliminate the reason administration exists. We've got more laws in the books for K-12 than we do for nuclear power plants. The state needs to get out of the business of telling school districts and teachers how to teach. What we should be doing is setting standards. This is when you need to know to read, to write, to balance the checkbook. That's what our statutes should look like and we should pay for performance there as opposed to paying for somebody to fill out a form.

Matthew Jette:
But Dean, that shows you probably yourself need more education. To compare education regulation --

Dean Martin:
my mom was a math teacher, I grew up thinking calculators were cheating --

Matthew Jette:
but to compare public education regulation to nuclear power plants, one is regulated by the federal government, one is regulated by the state. You cannot combine the two, you cannot compare the two. We are 50th. Weren't you in the legislature, weren't you not in the legislature and we have been declining ever since. Right? What your plan is simply is not working for Arizona's public education --

Dean Martin:
Block granting the money to the classroom, giving directly to the teacher doesn't work? My entire family are teachers. Except for my dad but you've got to get the money back in the classroom. You've got to get people in the money flowing down there, and the way do you that is is you basically get rid of all of the crazy stuff that we have, we have laws in the books that required them to teach kids how to apply sunscreen and then report back to the state how they did it. That's -- no wonder we have so few teachers teaching, they've got to fill out paperwork.

Ted Simons:
Governor what are your thoughts, we had the former Intel CEO and chairman on this program, and he said on the show that Arizona is not serious enough about education. When we hear cut this, pull back that, outsource this and that, some folks say that he is right. What do you say?

Jan Brewer:
Well you know, the bottom line, we know there can be more efficiency in our classrooms. I got involved in politics because of education. Because I'm a mom. And I was very concerned when I first went to the first board meeting and heard the board members speaking and making some un-- crazy comments if you will, and that's why I got involved. Because I think that parents want their children to have a good education. And they want the school to be accountable and they want the school to be predictable. And we need to do that. And we've done that in my administration. We have moved forward. And I think teachers that inspire our children should be rewarded. I think that's very, very important. Education is the backbone of our economy, the backbone of Arizona, and the backbone of our future.

Ted Simons:
If education is that backbone, how much more can it be cut?

Jan Brewer:
Well, you know, it's always possible to put pencil to paper. I think basically that the cutting that we have done already to education has pretty much probably cut it to the bone. When we talk about waste and mismanagement, and fraud, those are easy words to throw out. That's not a solution. That's not a problem solver trying to tell you that is how to get something done. We have cut $2.2 billion out of the budget and the majority of that came from education.

Ted Simons:
Buz, the idea that Arizona is ready for a research-based technology-based knowledge-based future in terms of education, most folks would say, that isn't happening right now First, do you agree with that, and secondly, how do you get that done when education is constantly being cut?

Buz Mills:
Education is constantly being cut. If you look at the education budget from '04-08, the administrative, the outside the classroom budget grew by 45%. While we had 11% increase in students. So when you ask can there be savings, yes there can be savings. What can we do for the - you know we lose sight of the objective, which is the product. That's the children. That's what we're trying to do here. Education is about children. It's not about administration, it's about children. And consequently, it's about teachers. Good teachers should be paid more. We ought to have merit pay for teachers. We ought to have good schools ought to be rewarded. We need to grant the money directly to the schools and go around the districts. We're ready for the future. We're ready for the future, but we need to rearrange how we're going to pay for it because the taxpayers right now don't have, they can't afford this 18% tax increase that we just foisted on them with prop 100.

Ted Simons:
We're ready for the future in terms of education?

Dean Martin:
Oh, we need a lot more to get ready for the future. If you look at our situation here in the state of Arizona in the nation, we're vastly underperforming what other nations are doing and what they're expecting out of their students. The old adage of -- from Abraham Lincoln, my favorite quote, the philosophy of the classroom in one generation is the philosophy of the government in the next. We need to be expecting more out of our students. And rewarding achievement. No more social promotion when -- basically if you change the way we look at education and say, the state doesn't tell people how to do things, we're simply going to say, this is what you need to learn and as you meet milestones, that's when you get funded. So the schools and the teachers that are able to inspire students are the ones that actually bring in more money. And we start rewarding achievement as opposed to simply rewarding seat time --

Ted Simons:
we've heard that we've cut education almost to the bone. We've also heard there's so much more to cut. We've heard we might be ready for the future, we might not be ready for the future. What say you?

Matthew Jette:
I think Arizona is not ready for the future in so far as this. We have to unleash the potential of our public education system. It is not the teachers, it is not the administrators, it is the leaders where they put the money. You're not going to bring in businesses if you don't have a proper infrastructure and education. You say you care about the kids, but the same, the next breath you cut AHCCCS for kids. You say you care, you say you care about the problems facing public schools, but then in the same breath you say we will show them what to learn we will tell them what to learn. Public education is simply not that. You say that the outside of the classroom expenditures go up. Well Public education treats all people, they're not private schools, they're not home schools, they treat all people. And education is more than reading, writing, and math. I would rather have a kid be able to think through a problem than memorize a formula.




Ted Simons:
Last point here, maybe not the last point, but similar point here, we've got DES 33% cuts, We've got DHS cut 47%, we've got AHCCCS kids care, close to 400,000 folks who might have lost health care coverage if not for federal health care reform. Governor, how much more can the state take?

Jan Brewer:
It's very -- you know, we have did tremendous cutting, $2.2 billion is nothing to shake your head at. And it was difficult, difficult choices had to be made. We are pleased that the voters have passed proposition 100, which will tide us through. Hopefully that will get us through for the next three years. And the economy will be starting to turn around. We're looking to bring in bigger, and better businesses, reward those businesses that are already here. And bring new jobs. And that's going to make the difference. But it is important that we fund our education, because we won't get businesses unless we have a skilled work force.

Ted Simons:
That's an interesting point. We hear that occasionally from folks who say you can only cut so much taxes to attract business until the business looks at the Service and the programs and says, I don't think I'm interested anymore. Where is that dynamic? Where is the balance?

Buz Mills:
The balance is, here again, we've got the career politician batting this back and forth. And what we need to do, we need to fundamentally restructure our business taxing system. We, we are -- it's a mess. We've got -- we rank number four in business property tax. In the nation. And this is -- this erroneous tax is going to keep business that have high initial capital investments from coming to Arizona. Exactly right on education. We've got to have an education system, people talk in the business world about why should I came to Arizona? You have a terrible education system. I don't want to bring my employees to Arizona on the other hand, if we have a good education system, one that's productive that's measured on the output where teachers are compensated for performance, not their performance, but for performance of their children, then we will have businesses coming. What we need to do is increase commerce, we need to set the free enterprise system free. The economic system, the government, the state government is not going to solve this problem. Private industry and private jobs, private sector jobs are what's going to be our salvation here. And we need to restructure our fundamentally our business taxing structure which is all wrong compared to all the rest of the states.

Ted Simons:
how much more can Arizona take in terms of budget cuts, to programs and Services?
Dean Martin:
It's fairly simple. The state can't spend more than it makes. It shouldn't spend more than it makes. Our economy is roughly back to where it was in '05. if you simply took the budget back to where we were in '05, you would be done. You'd have a balanced budget. And you can cover the growth that we've had in students and population and such through such things as doing refinancing for the debt, cutting up the state's credit cards, it's just insane that the state would sell the capitol building, sell the Supreme Court building and then sell the lottery to pay bills. That's not a good long-term plan for solutions. But you asked specifically earlier about DES, AHCCCS and some of those programs. All the discussion has been cut or throw money at it. We need to be talking about reform. We fundamentally have a problem in our welfare system right now our government defines success by the number of people they're helping. We need to be defining sucsess by the number of people who no longer need help. We need to modernize AHCCCS, we put together a plan for copays, one of the few states in the nation that doesn't charge a copay. You put in copay and small premiums just like you and I have in our own health insurance, we can save a billion dollars. People can keep their insurance so they don't end up in the emergency room and you and I pay for it in higher premiums or they quit working so they can get back on the free coverage.

Ted Simons:
Is it as simple as going back to 2006 and saying balance the books.

Matthew Jette:
I think this is another example of cheap political sound bytes. I think that the rhetoric of don't spend more than you make, you'll never go - you'll never buy a home. You'll never buy a home, you'll never buy a car, you'll never get an education. You have to borrow just to get ahead in life. You'll be spending more anyway. As far as what the -- defines success in Arizona, or government success, tell that to a person like Tiffany Tate. When you tell her to get off AHCCCS and she no longer needs it, well she needs a transplant, but you're making the cuts. Your definition of success, government is needed. That's what government is, is a safety net. It provides education, it provides infrastructure, as Republicans. I'm surprised I'm losing to you three. As Republicans, you ought to know there is a basic level to where we can actually make a difference. And all you need to do is restructure.

Ted Simons:
Governor, how do you respond to that?

Jan Brewer:
Well, there's been a lot of rhetoric taking place. And it's interesting talking about refinancing and taking us back and further into debt as Mr. Martin has indicated, and you got Mr. Mills has indicated that we can go in and cut and places where we can't cut. Because again, we have mandates, Mr. Mills, we have mandates by the voters and we have mandate by the feds. You cannot go in there and cut the kind of money that you are attempting to try to tell the people tonight. It's simply not possible.

Buz Mills:
That's how you got me in this race.

Jan Brewer:
It's rhetoric. It's rhetoric. Well, I got into this race because of education too. But I will tell you, I am probably the only one at the table that has faced a body of government that has almost gone bankrupt when I was on the board of supervisors. The county had been designated one of the worst-run counties in the country, the worst-run county in the country. And by the time that I had left, it had received the award of being one of the two best-run counties in the country. And I'm proud of that. I have did what I said what I was going to do and I will again do what I said I'm going to do in the state. I've got a plan. I'm not going to be part of the problem, I'm going to be part of the solution, and I'm going to be a truth teller.

Dean Martin:
Well, Governor, I'm glad you brought up your Service on the board of supervisors, since you're a truthteller you need to not mislead the voters on your record. I have right here a document with your signature on it for a billion dollar temporary tax increase at the county level that was passed in 1998 that you pushed for and advocated for, and then was supposedly temporary, but was extended for another 20 years. You say you've never supported a tax increase. I'm beginning to detect a pattern here, a billion dollar tax increase at the county level that is supposedly temporary, and then now a $3 billion temporary tax increase. This sounds like the same thing over and over again. This is the reason why --

Jan Brewer:
What is that? What tax was that?

Dean Martin:
This is the I've got it right here -- this is a temporary tax for jails, and it says chairman Brewer stated as one meaning myself who has earned a reputation of a fiscal conservative I believe we must fund this new --

Jan Brewer:
that was the tax that went out to the people and the voters.

Dean Martin:
That you advocated for a tax increase.

Jan Brewer:
Well the people of Maricopa County determined they wanted to have a place for sheriff joe to lock up his criminals. And they voted overwhelmingly, that that's not a Jan Brewer tax, that's a tax and I trust the voters. And the voters overwhelmingly supported it. and for you consent, to determine that you want to lay that on my shoulders, that's wrong. That's not truthful.

Dean Martin:
Your signature and it's an official document saying you're advocating for it.

Jan Brewer:
Of course, as chairman you sign all documents.

Dean Martin:
Well right here it says you advocated for it.

Ted Simons:
before we get to -

Jan Brewer:
shame on you!

Ted Simons:
To deep in the paperwork, last question for everyone, the T word and the B word. We've heard many Republicans say the B word, borrow, is better than the T word, tax. Do you agree?

Matthew Jette:
No. I think they're both bad. I think borrowing would only put the lapse on our future generations our mistakes. That sounds more like a Jimmy Carter liberal than it does a Ronald Reagan conservative. I don't agree with raising taxes either. I do think that we can restructure education, health care, and immigration policy so we don't have to do either and actually save money for the state.

Ted Simons:
What do you think, Buz? Taxes or borrowing?


Buz Mills:
I think they're both bad. They're no way to run a business. We're selling our assets-, disposing of assets like the state capitol, and the other buildings, you do that. When you are on the courthouse steps filing bankruptcy is when you sell your assets.

Ted Simons:
Okay, So what's worse? Taxing or borrowing?

Buz Mills:
One is as bad as the other one. We need to be self-sufficient. We need to get the engine of private enterprise going. We need to get business to Arizona, and we need everybody contributing. That's what we need to do.

Ted Simons:
Treasurer, neither idea is swell.

Dean Martin:
Neither idea is. The real- you don't want tax increases, the worst thing to do is take more money from people that are struggling to make ends meet. Borrowing is not a good idea. I know the governor likes to say this is new borrowing -- the governor has already racked up billions of dollars in debt. The state already has over $10 billion in debt. It's paying for the nose through that debt because it pretends it doesn't exist. If we're -- transparent and honest and refinance debt, interest rates are very low, you can save a lot money. But we got to cut up the credit cards first. You need to stop them from doing these types of debts. The real solution here isn't taxes, it isn't borrowing, it's saving. We need -- I tried to push a constitutional rainy day fund. We couldn't get votes for it no. No one would wanted to tie their hands. That's the real solution. Plan long-term.

Ted Simons:
Governor, taxes, borrowing? Both bad -- what's worse?

Jan Brewer:
Both are very, very bad. And unfortunately the state of Arizona was in such a historical mess there wasn't a lot of choices. It started before I became governor, it started three or four years prior to that with the borrowing and the midnight raids and the magical tricks and the -- the overrides on the budget. It's been bad. And I did not create the problem. I have got to be the solution to the problem. And I have moved forward and I put out a plan and we are on the Arizona comeback.



Ted Simons:
OK. Let's shift now from economic concerns and money matters to SB 1070. We knew we'd get there eventually. Governor, considering the hit that Arizona has taken in terms of image and in terms of some tourism and convention business, the whole nine yards, was it worth signing that bill?

Jan Brewer:
Absolutely. I signed the bill and I have defended it. I believe that it actually has given the power back to the people of Arizona to do the job that the feds have not done. And we have the right to feel free in our homes and our children to feel free in their homes and be free of drug cartels and criminals. The bottom line is, is that it is a federal responsibility, but we are frustrated, and we are dedicated to getting a solution. And senate bill 1070 will do that for Arizona. And I will -- can I talk about the people you talk about that are leaving? I think you've touched a bit on that you know. The bottom line is, is that maybe some of them are leaving, but we don't know whether they're legal or unlegal and if they're illegal, I say great accomplishment, we have lost a few of our illegal immigrants.

Ted Simons:
Senate bill 1070, the new immigration law, Arizona's taken hit in some quarters, I -- reaction is mixed at best is a good way to put it, is it worth it?

Buz Mills:
Absolutely. Overwhelmingly, 70% of the people in Arizona, in fact 70% of the people in the nation support Arizona in senate bill 1070. I don't understand what all the confusion is about unless it's maybe we should have been out ahead of this thing, ahead of the curve before it was -- it came out in the legislature. To let the national media know, this is coming. So they would not make Arizona the punch line of late-night T.V. We don't deserve that. The federal government has failed us. That's the only reason we're here. And when I'm governor I'm going to organize a 500-man border task force as a division of DPS and we're going to the boarder and we're going to clean this up. Because 1070 doesn't do anything for safety and security for our residents on the border. All it does is give lawman, give law enforcement another tool in their toolbox for enforcing the law in the interior as well as the perimeter. But this needs to be done, 1070 is a great tool, and we'll utilize it.

Ted Simons:
1070, good for Arizona?

Dean Martin:
1070 was very good. The problem was it should have been done sooner. And it shouldn't have been necessary. The fact the federal government wasn't doing its job that we had to step in and do it is unconscionable, but 1070 all it does is allow law enforcement when they catch somebody breaking the law here in our homes and neighborhoods, to be arrested. Problem is, it doesn't stop before it starts, we should have been doing it -- legislation I supported when I was -- back six, seven years ago, put National Guard on the border, finish the fence, put radar and camera systems on the border. All of these things were vetoed by Napolitano. There is no reason why five minutes after she left we weren't passing and doing these things now. 1070 shouldn't have been just for what it did, it should have included also border security as well because if you're going to stop the drug runners you've got to catch them before they get into our neighborhoods.

Ted Simons:
1070, good for Arizona?

Matthew Jette:
No. I don't believe SB 1070 is good for Arizona and there is a couple of reasons. One is, Dean, I know you like to say finish the wall, but I think the listeners have to know that you want the illegals to finish the wall as if it was slave labor. You want them to pick up the trash on the way out and you want to thumb print them as well. Also SB 1070 is just a wrong mechanism. I agree with Buz It don't address the border security issue, but it also takes the cops off the streets to protect Arizonans. And puts them in harm's way of getting frivolous lawsuits against them. If you want an option, you need a comprehensive immigration reform. The problem is, it's not as if you don't get it, the problem is you can't sell it. If you want the federal government to help then you need better leadership to get the federal government to help. And Obviously that state of Arizona is lacking in one thing -- good leadership.

Dean Martin:
You made reference to something I've talked about before. Right now Governor Brewer issued an order that I find just amazing. Right- If you commit a felony and you're a U.S. citizen, you get your full sentence. But if you're here illegally you get out 90 days early. I don't know why we're releasing illegals giving them a benefit to get out with early release. Simply because they're here illegally. My thought is, don't release them early. If we can save enough money using our existing prison providers to cover that and the troop deployment, or if you have nothing else, let that last 90 days, let's take them down to the border, have them finish the fence. We can throw up some of sheriff joe's tents while they're doing it. There's absolutely no reason we should be releasing criminals early, especially illegals.

Ted Simons:
Governor? We need to have a response from you on that.


Jan Brewer:
Absolutely. We are releasing illegal immigrants early, but we're turning them over to ICE. And ICE has been deporting them. And it's saving the state about $13 million a year. And if they ever come back in again, they'll completely fill out their sentence. But the idea that we're releasing these people willy nilly, we're turning them over to ICE, who is responsible for them in the first place. So I would like to mention if I can, Ted, in regards to you know senate bill 1070, it is another tool in order to get our immigration -- illegal immigration under control. And it certainly has been a benefit to the state of Arizona, because we've got the attention now of the president of the United States. Having just recently met with him, we talked about border security and what's going to take place and he will be here in the state of Arizona not he, not he but his staff, will be here in the state of Arizona in the future days and we will get the information from him and the feds and to determine just exactly what it is that they are going to do. It's probably not going to be enough, but we will do it. But I think one thing that's important to note that when we talk about securing the boarder and putting the fence down there and building it with inmates, 80% of our border is federal land. You have to get approval by BLM and the Department of Interior. That meaning the federal government and the president.

Ted Simons:
Respond, please?

Dean Martin:
First of all, you shouldn't get a benefit being released early. Getting out 90 days early, that's enough time to get deported and back into the state of Arizona. There shouldn't be a benefit, you shouldn't be releasing any criminal early to balance the budget. One of the core responsibilities of our government is public safety. Senator Kyle called operation streamline, which is the jailing of criminal aliens or illegals that have committed crimes here in the state as very effective as a deterrent. We have to enforce our laws. In releasing-

Jan Brewer:
We're releasing them to ICE. It is a federal responsibility. We're releasing them to ICE. We're not releasing them publicly. Come on!

Dean Martin:
I have the documentation from department of corrections, they have to find three places in the community only one is allowed to be ICE. Right now ICE is taking them, but if ICE over a fight over 1070 is to say no, we're going to not take them --



Jan Brewer:
ICE is not going to do that and we won't release them, and we won't release them to anybody but ICE.

Dean Martin:
That's not what the order says to department of corrections.

Jan Brewer:
Oh, please. Oh, please!

Matthew Jette:
if it's actually a federal responsibility, why create SB 1070 to begin with? Moreover -- .

Dean Martin:
Because the federal government's not doing their job.

Matthew Jette:
I understand that's what you tell the people, but you act as if the state of Arizona is being terrorized by illegal immigrants.

Buz Mills:
It is.

Matthew Jette:
It's simply not the case actually crime is on the way down in Arizona.

Buz Mills:
Go to the boarder.

Matthew Jette:
Buz, please. I think the bottom line, SB 1070 is who can be more extreme with the bill. Let's pass SB 1070, that's not good enough. So let's put tent cities around the state with sheriff's joe's help, that's not good enough. Let's go ahead and deport U.S. citizens, that's not good enough.

Jan Brewer:
Matt, listen though. Senate bill 1070 does nothing more than mirror federal law. And the feds won't enforce it. So we have passed a law signed it and have defended it so we can do the job that the feds are not doing. And it will -- and it will help. And it will work.


Matthew Jette:
Jan, I don't disagree with you.

Dean Martin:
1070 does one of the jobs that the federal government is doing, we need to be doing all the jobs the federal government is doing until they get around to actually securing our border. I'm not going to wait -We shouldn't wait for them anymore.

Matthew Jette:
I don't --
I don't disagree with the fact SB 1070 does not mirror federal law. I don't need a -- to tell me I need to read it either. I've read it I agree with that. I think what the problem is, is the fact that we act as if we're being terrorized by illegals. We're act as if there's a big problem here. It's simply not the case. There are other issues more important than illegal immigration --

Buz Mills:
There are 33 murderers-

Matthew Jette:
one last thing. And there's -- this immigration issue was an opportunity for all of us to show true leadership and create a comprehensive immigration reform, not just something that's polarizing the state from the rest of the country .

Dean Martin:
-- The goevnor said she wanted that after she met with the president. Do you agree?

Ted Simons:
I want to touch on the -- that last point there. This is a Republican primary debate. So everyone here is a candidate for governor except for yours truly. And you're all Republicans. 1070 has I would say it's safe to say has divided a lot of communities, divided a lot of folks in Arizona. Buz, is 1070 good for the Republican party?

Buz Mills:
1070 is good for Arizona. Is what it's good for, it's good for Arizona. That law has been on the federal books for 58 years.

Ted Simons:
Let me -- I need to rephrase my question. Because that's not what I asked.


Buz Mills:
I know what you asked.

Ted Simons:
Is it good for the Republican party in the sense that so many people who might possibly be Republicans, later in life are even now, are discouraged by it?

Buz Mills:
I can't imagine why anybody would be discouraged by it. And I have been to the border and Matt is wrong about, that the folks down there are living in fear and intimidation, they're terrorized down there. Now, I have been there and I have seen it. I knew rob Krentz and I have spent many days down on the border and many town meetings down there. It's good for Arizona, it's good for Republicans, it's good for democrats, it's good for independents. It's good for our state.

Ted Simons:
This is a political question, governor. 1070 is divisive in many communities. And for many folks. The Republican party is -- and it is what it is. it doesn't need to divide too many folks, it needs to get more people under the tent as dot democrats. For the Republicans, is this good for the party?

Jan Brewer:
It is good for party. If we can get the message out and we can get the message out that tells the people what the bill does. The simple matter of the fact is that the media and certain organized organizations have misconstrued what SB 1070 actually does. They have blown it up and they have actually scared and terrorized people unacceptably. It has been a bad unfortunate situation. And we're working on that. I think that as we have moved forward and with the publicity that people now are getting to understand exactly what senate bill 1070 does.

Ted Simons:
OK. Republican parties, the political question -- does 1070 help or hurt the Republican party?

Matthew Jette:
As an academic you can make the argument that SB 1070 does help the party as an organization. But that's the extreme version. Most moderates, progressives, independents are absolutley opposed to SB 1070 once they read it, and understand there are alternatives to SB 1070 and whatever your idea, zero tolerance or whatever other case may be. The bottom line for Arizona, there has to be a bigger voice, a bigger understanding, not only of the problem, when I say problem, I mean not only is immigration ought to be thought of in these terms, but also not only the destination where these immigrants come from, but also the origin of these immigrants. You're not going to solve any problem by building a higher wall. You're not going to solve any problem by putting people more in jail. These people, a lot of them, are just trying to feed their family. . That's a Republican. They just want to work. Isn't that a Republican mantra?

Ted Simons:
The idea that --

Jan Brewer:
We are a nation of laws and they're coming across our border illegally. And the majority of them in my opinion, and I think in the opinion of law enforcement, is that they're not coming here to work, they're coming here and they're bringing drugs and they're doing drop houses and they're extorting people. And they're terrorizing the families. That is the truth Matt. That is the truth And we aren't-- and we in Arizona are not going to put up with it any longer.

Buz Mills:
We can't put up with it --

Matthew Jette
let me respond real quickly. Governor, I'm not saying that there aren't drug cartels or there aren't human trafficking. Those are examples that we need better control. And better policy for. All I'm saying is, this is a chance to show true leadership. This is a chance to say, crime is actually down with illegal immigrants. These individuals are just trying to support their family. And we have to have a better, a better policy to allow that.

Ted Simons:
The original question dealt with the politics of the it all. And the question remains, does this help your party?

Dean Martin:
Actually I think it doesn't matter. Doing the right thing shouldn't matter whether it's good for the party or not. The right thing is to enforce our laws, the right thing is to promote legal immigration, not illegal immigration. The old adage if you give away the milk no one will buy the cow. Why would anyone legally immigrate if you can get all the benefits for naught. Our system is broken because the federal government won't do their job. They used to do it. They used to secure our border. They haven't. 1070 is only necessary because they haven't done that. And if --


Ted Simons:
OK. We're going to have to stop it right there because we've got one minute of closing statements that we need to get to. And great discussion so far. Let's go ahead and wrap it up with one minute closing statements. Governor, you're first.

Jan Brewer:
Thank you all for this opportunity to participate in this debate tonight. My whole career has been about serving the people of Arizona. And solving problems. And since I have been governor, I have made huge changes. I have begun the comeback of the great state of Arizona. I have changed our priorities, our culture. I have protected our revenue, I have protected our borders and I have protected education. I will tell you I am who I am, you know Jan Brewer. I've served you proudly for the last 28 years. I ask for your vote, and your support on August 24th and I pledge to you to serve you proudly with dignity and grace for more information, please go to my website, JanBrewer.com. And thank you Ted, channel 8, and clean elections.

Ted Simons:
Governor, thank you very much. Buz, you're next. One minute.

Buz Mils:
Thank you very much for being here this evening and having me into your home. This is a crossroads. Arizona is at a crossroads. We can either vote for the people that have brought us this debacle, or we can vote for something new. I vote for prosperity. I can balance the budget without raising taxes. We'll secure the border, we'll enforce our laws, we'll create jobs in Arizona, and we'll be on our way to prosperity. I'm Buz Mills, I'm running for governor and I need your vote August the 24th. I need your financial support because I'm running traditionally as opposed to my opponents, who are running clean elections. Thank you very much and good night.

Ted Simons:
Thank you very much for joining us tonight. Matt, one minute, closing statement.

Matthew Jette:
Thank you Ted, and thank you to the clean elections commission for actually hosting this forum class debate. I think the question comes down to if you want better government, simply elect better people. If you want to elect the right people, stop electing those who act when the time is right for themselves. And if you want opportunity for all Arizonans, you must stop electing people who are opportunistic. Arizona voters, you are losing your party and you're losing your state. It is time to believe now, it's time to believe as a Republican, we can be for public education, we can be for comprehensive immigration reform, and we can be for health care for each and opportunity for all. Vote Matt Jette in July as well as August, and go to my website, govjette.com thank you very much.

Ted Simons:
Thank you. And finally treasurer, one minute.

Dean Martin:
Thank you, it's been an honor to serve you and I'm really excited about our opportunities here as a state. We literally live in the greatest state in the nation, we can get out of this crisis very simply. Don't spend more than you make. The state needs to live within its means. Stop selling off the capitol, stop selling off our assets and start selling the great aspects of Arizona. You know, we can secure our border, we shouldn't be waiting for the federal government. We'll wait forever. We've been waiting too long as it is. Sure, it's going to cost us a few million, but it's costing us a few billion not securing the border. We can create jobs. But we can only do that if the state gets its own financial house in order. No one wants to make a long-term investment, in the state's that's renting their own capitol building. We've got to reform our education system and we've got to put teachers at the front of the food chain. Thank you and I look forward to serving you.

Ted Simons:
All right. And again, thank you all candidates for joining us tonight. And watching this clean elections debate. Thank you for joining us as well this special edition of "Horizon." We hope you'll return next Tuesday and Wednesday at 7:00 p.m. for clean elections debates with the candidates for state attorney general.

In this segment:
Jan Brewer:Incumbent governor;Matt Jette;Dean Martin:Arizona State Treasurer;Buz Mills;
SPOTLIGHT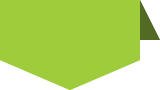 STAY in touch
with
azpbs.
org
!
Subscribe to Arizona PBS Newsletters: