At this Journalists Roundtable, our panelists discuss former Arizona Governor Fife Symington's comments that he may decide to run again for the office in 2006. Maricopa County Sheriff Joe Arpaio has started a controversial plan he says can combat identity theft. And Governor Janet Napolitano revived Arizona's film commission this week by naming several big names to the panel.
Transcript:
>> Michael Grant:
It's Friday, February 4, 2005. In the headlines this week, former Arizona Governor Fife Symington says he may decide to run again for the office in 2006. Maricopa County Sheriff Joe Arpaio has started a controversial plan he says can combat identity theft. And Governor Janet Napolitano revived Arizona's film commission this week by naming several big names to the panel. That's next on "Horizon."

>> Announcer:
"Horizon" is made possible by the friends of channel 8, members who provide financial support to this Arizona PBS station. Thank you.

>> Michael Grant:
Good evening, I'm Michael Grant. This thing is the Journalists' Roundtable. Joining me to talk about these and other stories are Robbie Sherwood of "The Arizona Republic," Bart Graves of KFYI radio, Howie Fischer of "Capitol Media Services."

>> Michael Grant:
Former Arizona Governor Fife Symington, who resigned from office in 1997 after being convicted in federal court of bank and wire fraud, says he may seek the office again. Robbie, I've got to ask you, how serious is he about this?

>> Robbie Sherwood:
He it's talking about getting the band back together. He's -- I would say he's very serious about it. This is not a joke. Although he may do this, I don't think it's an effort to light a fire under J.D. Hayworth to push him into a decision one way or another. I just think that he is strongly considering that he misses the action. He misses campaigning. He's got serious policy differences with Janet Napolitano and wants to do something about it, provided these other guys don't get in the race.

>> Michael Grant:
Does he see her as vulnerable in the wake of the election results, primary and general, just last year?

>> Robbie Sherwood: He says he does. And he says that he is the type of campaigner who can give her the business. He's someone who is -- proudly says he's been behind in every race he has been in but has never lost one. If you are looking for someone who can beat a strong incumbent who, you know, hasn't been dinged for any major mistakes, he would be the guy to do it, provided J.D. Hayworth doesn't get in and today he clarified that he would also support Rick Romley. He was more fuzzy on that when he spoke to us before.

>> Howard Fischer:
Going to your question of making Janet vulnerable, he needs to figure out what the issues are. One of the things he has been trotting out to all of us who have talked to him is well, full-day kindergarten, we shouldn't have that, we should have programs and everything else. Well, the latest KAET poll says 77% of Arizonans support all-day kindergarten. He needs issues that will ring the bell. He says I cut taxes in the '90s. Well, that could have been Bill Clinton. Well, okay, I picked out environmental issues. You don't have to worry about spotted owls, they are smart creatures, they don't need pesky trees.
That's an old issue.

>> Robbie Sherwood:
As we all know, convincing Arizonans that full-day kindergarten is a bad thing would be the least of his concerns. He's convicted of a felony, he was thrown out, but you know, he does have a civil conviction for fraud as well.

>> Michael Grant:
Bart, you are a wise and political veteran, can a guy who has been convicted, even though vacated by the 9th Circuit and pardoned by the president of United States make real political hey in our state?

>> Bart Graves:
Not even in Arizona, I don't think that's possible. Let me defer to somebody else who is more knowledgeable, Dr. Bruce Merrill who told me this afternoon, look, since he left office in 197, hundreds of thousands of people have called Arizona home and don't remember Fife Symington as Governor, so he could plead his case essentially to a brand new audience that was not around here. That's number one. Number two, just like Robbie said this, guy loves campaigning. He is fabulous on the stump. We've all seen it. Most importantly, he married rich. He has unlimited amounts of money to spend on this campaign, he won't be a Clean Elections candidate. That's pivotal.

>> Howard Fischer:
I appreciate what you are saying about the turnover in Arizona, and Arizona is a place you can reinvent yourself, five did it, Fife did it. He was the first person to call on SRP to clean up their generating stations. He does reinvent himself. The problem is even for employment who have forgotten, I have file drawers full of deposition testimony in the criminal case and in the bankruptcy case. Basically he doesn't deny he lied about his financial conditions involving the Mercado. It was -- everyone was doing it, and my creditors weren't relying on it. I don't know how well that sells. Everybody will be digging that stuff out.

>> Robbie Sherwood:
I think if he gets in, he wins the Republican primary, as long as JD is not in it. He wouldn't be in it anyway.

>> Michael Grant:
He is not going to do it if JD runs, the rumor persistently is that he will not run.

>> Robbie Sherwood:
He goes like this. I'm not sure he really knows at this point. I believe him when he he says that. In a general election, I think that they won't say this or admit it, but I think Napolitano's people have to be licking their chops at the prospect of running against a foe who had a felony conviction, who has money problems and whose policies on taxes they disagree with and ran against and won in 2002.

>> Michael Grant:
Did I hear correctly that he indicated he was going to make a decision by this summer, one way or the other?

>> Robbie Sherwood:
Yeah.

>> Michael Grant:
Okay. All right. Colette Rosati, she had an audit by Clean Elections and they gave her a clean bill?

>> Robbie Sherwood:
They didn't term it a minor violation, but when you look at the amount, you have to think of it that way. They found a violation where her campaign consultant bought a voter file for $200 at a time -- and was reimbursed later, but he bought it when the campaign had no money. They are saying that amounted to a donation to the campaign that -- two things, it was more than you are allowed to donate to a Clean Elections candidate. And it put her out of balance for those early donations at the end. That's not the type of thing you get thrown out of office for. What the audit couldn't really tell was whether or not when that information was then used by that consultant for a very questionable early ballot mailer that may be illegal and has spawned an attorney general's investigation that's ongoing. When he mined information from that and gave it back to the campaign for $2600, whether or not that information was market value, whether or not it was a proper expenditure of money, they didn't get any information from the consultant one way or the other. So, whether or not that was a violation of anything is up to the Attorney General's Office to find out.

>> Michael Grant:
Department of Public Safety has reached a settlement on that racial profiling case that's been -- it's been hanging around for quite sometime.

>> Howard Fischer:
This stems back to several people who were pulled over. They got a plaintiff attorney and eventually the ACLU to join in. They did studies and found out that if you were a person of color, you were more likely to be pulled over, and then people were more likely to be searched, yet less likely to in fact turn up drugs, and of course, DPS said we're not profiling. We're not stopping people for the crime of driving while brown, but what they ended up doing is sort of a consent decree, if you will. We didn't do it, and we won't do it again. The real key to the second half of we won't do it again, is they are going to try to install video cameras in every one of their cars. They've got them in half the cars now. What this will do, every time someone is pulled over, the camera goes on, so you get to see not only who is being stopped and the race of the person being stopped, but what happens, who gets searched, what happens, how are these people treated and these tapes will not only be available to the plaintiffs who will sit on the sideline for three years, but in fact they are public records, which you know all of us in the media will start demanding random samples of these tape.

>> Michael Grant:
Be great network material for wild police chases.

>> Howard Fischer:
It does look like the cop those and the chase stuff. It's great.

>> Robbie Sherwood:
I understand the plaintiffs in this case got nothing; right?

>> Howard Fischer:
The only thing they are getting is their legal fees will be paid.

>> Robbie Sherwood:
Did it hurt their case in that sense, the fact that they actually did find drugs? These are 11 people who they found drugs on.

>> Howard Fischer:
There is actually separate issues where the Court of Appeals has thrown out and the Supreme Court is taking up later this month the question of whether the profiling voids the stop. So it's going to be very interesting there.

>> Bart Graves:
This is primarily I-40 which is long known as drug highway. Most stops yielded in a drug arrest.

>> Michael Grant:
Meanwhile on the west side of the Maricopa County, sheriff Joe Arpaio -- I'm trying to get this straight -- is going to combat identity theft by voluntarily taking fingerprints during traffic stops.

>> Bart Graves:
Right. I'll first point out the sheriff in his reelection hasn't had a big -- shall I say gimmick"?

>> Howard Fischer:
You should say that.

>> Bart Graves:
Since November.

>> Robbie Sherwood:
you are not going to be a journalist for much longer, so go ahead.

>> Bart Graves:
He says -- I'm quoting his office, the goal is to catch people who take the wheel with falsified driver's licenses by already having their fingerprints on file.

>> Michael Grant:
Uh-huh.

>> Bart Graves:
This is to combat this endemic -- it's quite bad in Arizona. Of stolen identification. The ACLU says it's blatantly unconstitutional.

>> Michael Grant:
But completely voluntary.

>> Bart Graves:
Exactly.

>> Robbie Sherwood:
When an armed deputy sheriff asks you to do something, how many people say no?

>> Michael Grant:
Placing that point to one side though, what am I missing here? How does this crack down on identity theft? Have you gotten the nexus?

>> Bart Graves:
I'm still trying to get an answer to my first question, why did you choose one particular part of your jurisdiction to implement this law.

>> Howard Fischer:
Can you say "racial profiling"? Driving while brown, there we are.

>> Michael Grant:
Before we leave this segment, I've got to touch on the fact that Governor Janet Napolitano joined in filing an amicus CURIAE brief?

>> Howard Fischer:
Yes, and it's not that she filed the brief and wants the Ten Commandments to stay in Wesley bowlen park, it's that she joined for the Center for Arizona Policy see when they put her name in the press release have some sort of epithet next to her name.

>> Robbie Sherwood:
The world as we know it has ended.

>> Bart Graves:
Now the locusts are arriving.

>> Michael Grant:
State representative Tom O'Halleran could change the way stores sell cold medicine. The drugs would be required to keep drugs behind the counter. Bart why the change?

>> Bart Graves:
Sudafed is the number one ingredient in making meth. Although for a long time, a lot of pharmacies, drug stores have volley had policies where it is locked up. It is not available over the counter. But the representative wants to make this a state law, and it's a very strict state law in that convenience stores cannot sell it only drug stores with a licensed pharmacist on duty can sell it. If that pharmacist is not on duty and you need Sudafed you won't get it.

>> Howard Fischer:
Here's where it gets crazier than that. Not only do you have to go to the pharmacist ant present ID, it gets logged and any police officer can walk in and look at the log and say who is buying Sudafed. The purpose theoretically behind the bill is the officers checking the whole neighborhood finds out that Howie buys 24 pills here, 24 there and 24 there, they make the assumption that I don't have just a really bad cold, but you are getting some interesting civil liberties. One thing Eleanor Eisenberg said is look, if you want to decide that the active ingredient should be a regulated drug, fine, make it available by prescription. Pharmacists will have the records, but you can't get those records unless you have a court order as opposed to being able to walk in.

>> Robbie Sherwood:
Another thing that hurts this bill, I think is the business community is going to be able to demonstrate that this is going to hurt our ability to make money in a way. It's going to be restrictive on them when the lion's of meth-amphetamine is not made in a home grown fashion, it comes from Mexico.

>> Michael Grant:
On the other hand, though, some states have passed this kind of thing have seen it be very effective?

>> Bart Graves:
Oklahoma is the success journey cited by O'Halleran and the Governor showing that the number of arrests was cut in half after the law was pass there had. The statistics that people they are actually arresting for meth use is down significantly. Whether meth users dominate Oklahoma, no one knows, but they would like to try something to help the situation in Arizona are, because we're one of the worst states.

>> Michael Grant:
All right, Howie, you've got a really bad cold, you go to a clinic, you are searching for treatment, there is no nurse. Senator Carolyn Allen has a solution.

>> Howard Fischer:
Well, she found out that if you look at the number of nursing students being graduated, it's been stable over the last decade, decade and a half. The state population went up 40% over the last decade. We have waiting lists of people trying to get into the university, which has a baccalaureate degree program and the community colleges which train LPNs and RNs. The solution is money, if in fact we provide for more teachers, we will allow more nurses in, we will there graduate more nurses and deal with the shortage. Now, one of the interesting things is, one of the big backers is the Arizona Hospital and Healthcare Association, and I have the temerity to ask the head of that, excuse me, we had California's schools advertising for nurses because they pay better. Do you think if you paid better we wouldn't have the nursing shortage? They say that's not the answer.

>> Michael Grant:
The price tag on this thing?

>> Howard Fischer:
I say $20 million. It's 4 years to do this with the money going half to the university to graduate baccalaureate nurses and they train nursing teachers there.

>> Robbie Sherwood:
That's not a welcome sight to Republican teams in either chamber who believe the deficit does exist and any money we do have we're looking at tax cuts.

>> Michael Grant:
A couple of driving related bills moving out there, changes in the DUI laws, were okayed by a senate committee?

>> Howard Fischer:
Right now DUI, first offense is -- it's a minor crime. You will actually do 24 hours in jail. Your license will be suspended for 90 days, 30 days, no driving, 60 days you can drive to and from work. Every year the legislature comes in and gooses up the penalties. We have now $500,000 surcharges. We have second and third offenses which means heavy prison time. So now they use for first offenders an ignition lock that at your own expense, if you are convicted of DUI, you install something that is essentially part of the ignition. You have to blow into the tube, and tough blow an acceptable breath sample, meaning below the legal limit to get your car to start. There are ways around it. You have your buddy blow into it. If your Buddy is stupid enough to go ahead and do that, drive with a drunk driver, but it is an interlock devices are in fact to help you determine if you are drunk, you won't drive.

>> Michael Grant:
If you have an accident, you don't have insurance, you impound the car, interesting concept.

>> Robbie Sherwood:
Yeah, there is an effort to strengthen that bill and make it -- a mandatory impound on that first discovery of no insurance. Right now I think officers have the option, and it's one rarely taken because it's a lot of hassle. This is seen as an effort to combat illegal immigration. It doesn't send anybody home, but the largest problem out there on the road are uninsured drivers who get into accidents, flee or don't have any insurance, and they are by and large more and more found to be illegal.

>> Howard Fischer:
Here's the really interesting thing about this. If you are here illegally, you cannot get a driver's license. If you do not have a driver's license, you cannot get insurance. Several states have decided well, look, a driver's license has nothing to do with citizenship, it has nothing to do with being here legally, so why don't we give people here illegally drivers licenses and then maybe some of them will go out and buy insurance. Somehow that idea has escaped, you know, legislative attention.

>> Robbie Sherwood:
It's a nonstarter as we say.

>> Michael Grant:
The response, consistently, Howie, while it's not proof of citizenship sort of on a de facto basis, if you've got a driver's license you are treated that way.

>> Howard Fischer:
Understood, but you could mark the license. Russell Pearce is looking at that because people here as resident alien's get licenses and there is a way to mark it saying citizen, resident alien, other, and so the fact is, there is no requirement that you actually use a driver's license as proof of citizenship.

>> Michael Grant:
Tom Horne, superintendent of public instruction backs a bill that would ban schools from selling junk food, came up with a cool little survey this week to say, gosh, you can make money off of good food just as well as junk food.

>> Bart Graves:
Yeah, he wanted to allay the fierce of school districts, if we pull out junk food we're not going to have any money.

>> Michael Grant:
They make some good money on that.

>> Bart Graves:
They make good money on the Coke and all of these potato chips, Frito-Lay, that sort of thing. He commissioned a six-month long study. They took 8 sample schools across the state, and instead of junk food, they replaced it with healthy food, and the kids bought that and just the same quality as they had junk food that used to be in there. He wanted to point out to school districts that you are not going to lose money, so stop fighting that bill.

>> Howard Fischer:
The yes, but to that study, you start with a three-month baseline, before the end of the school year, following up with a five-month follow-up. Three of the eight don't have vending machines. Two of the schools don't have student-run snack bars, so they were based on where the kids were buying their lunch. If you look at these charts, they are all over the board. I don't know that anybody is reassured.

>> Robbie Sherwood:
And the junk food producers are not going to be happy with this effort to get these vending machines taken away because they are repeating the mantra, there is no bad food, only bad diets. So a Ho-Ho can be part of a nutritious breakfast if you limit it to one.

>> Bart Graves:
That's not lost on Howie or the rest of us that watch this stridently Republican legislature once again regulate what people eat.

>> Howard Fischer:
You just don't appreciate the intricacies.

>> Michael Grant:
If you ban junk food only criminals will have junk food.

>> Arizona Governor Janet Napolitano sent a message to Hollywood this week, stay serious about the movie business. She has revived Arizona's film commission by naming several big names to that panel. Howie, is there any chance you can get me Leslie Neilson's autograph?

>> Howard Fischer:
Surely you guessed.

>> Michael Grant:
No, and please don't call me Shirley.

>> Howard Fischer:
The state used to have a film commission, and one of the things that the Republican, conservative legislature did to cut down on money was let's take money out of the Department of Commerce and the film commission. Well, Arizona used to get by, so to speak on our looks. We had good weather, beautiful backdrops, and we had a lot of trained people here technicians, to do this. What's happened is some other states have decided well, you know, we've got good weather and we've got nice back drops and so New Mexico put in tax incentives and they have increased their filming by tenFOLD, recognizing they started at a lower level. The Governor says we need to do something like that. She is backing a bill to provide tax incentives and tax credits not only to the people who make the movies, but to the people who invest in the movies, so that they can have tax credits that they can sell, and she wants the film commission to go out and spread the good word. One of the interesting people she appointed to this is Cindy McCain, wife of Senator John McCain, why Cindy make McCain? John put out a book called faith of my fathers, and he sold the movie rights for it. Some of it is Vietnam, some of it is Arizona. Guess where they are filming it, Louisiana.

>> Robbie Sherwood:
Some of the other names on the commission are Rick Schroeder who has done a lot of television shows.

>> Michael Grant:
He did a movie here recently.

>> Robbie Sherwood:
He did. He got up on the house floor and gave a short speech about how he moved to Arizona to help his family, you know, raise his family, but his film career has suffered and he wants to help it.

>> Michael Grant:
It was actually pretty interesting to listen -- Hugh Downs --

>> Bart Graves:
Hugh Downs and Joanie sludge --

>> Michael Grant:
City of Phoenix still looking for answers on the water debacle.

>> Bart Graves:
Yes, and they want them quick. We've talked about right after that debacle, they removed the head of theis water department, who was transferred into another department. He had been running the department for 16 years and now city hall is letting lose with all kinds of interesting stuff about him, about his personnel file, and how he was written up several times for being uncooperative with the federal regulators when they came demanding some statistics that he was not willing to come up with, and worst of all, not keeping upper management, i.e., the city council and city manager informed. So now this is headed up by Claude Maddux and is demanding results of what went wrong by February 15th so they can avoid something like this again.

>> Michael Grant:
Absolutely no argument with trying to avoid obviously what happened, but I do -- there's almost like a feeling of panic about this thing. Have you seen that?

>> Bart Graves:
Yeah, absolutely. Here's -- the public lost total confidence in city hall's ability to deal with a crisis that a lot of people wondered if it was a crisis to begin with, and city hall didn't have any kind of system to deal with -- to call this off before it started. It was a stampede. People were panicking.

>> Michael Grant:
In the meantime Arizona restaurant association is trying to figure out what the damage was as a result of the water shutdown?

>> Robbie Sherwood:
Yes, because restaurants are most likely to be affected by a boil water notice and some of them just closed that day so they lost money. The association is doing a survey of a thousand of their members to ask them were you damaged, how did you react to it, how did you deal with it. They are going to use this information to at least show the city leaders what the impact of this is, again, so that you don't do this unnecessarily.

>> Michael Grant:
Almost out of time, but the City of Phoenix looking at about $60 million budget shortfall?

>> Bart Graves:

It's quite significant. For the first time, they are not laying off on police and fire, they may cut employees from both of those departments to come into line.

>> Howard Fischer:
I'm sorry, every time these threats come up, somehow we don't have a third level middleman engineer in the water department or something else, we're closing fire stations, the cops will leave the streets and all hell will break loose.

>> Bart Graves:
They don't cut anybody from the information office either.

>> Michael Grant:
Panelists, we're out of time.

>> Michael Grant:
If you would like to see a transcript of tonight's program, please visit the web site at www.azpbs.org. When you get there, you can click on the word "Horizon" and this is going to lead you to transcripts, links and information on upcoming shows.

>> Reporter:
Doing the government's business only in English and raising the minimum wage are two issues tackled by the legislature. We'll talk with the bill's sponsors. And we have a visit by the attorney general to show you how you can prevent being victimized. Monday night at 7:00 on Monday night's "Horizon."

>> Michael Grant:
Tuesday, we'll talk about efforts by the Arizona Corporation Commission to prevent another transformer fire like the one at the APS west wing sub-station that resulted in the threat of rolling blackouts. Wednesday, we'll look at a bill that would prohibit unhealthy snacks as we discussed, in vending machines in high school, and Thursday we'll talk about changes in federal tax laws that can affect you as you get ready to file your tax return. That's next week on "Horizon." Thank you very much for joining us on this Friday edition. I'm Michael Grant. Have a great weekend. Good night.
In this segment:
Robbie Sherwood:The Arizona Republic;
SPOTLIGHT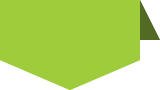 STAY in touch
with
azpbs.
org
!
Subscribe to Arizona PBS Newsletters: