Don't miss HORIZON's weekly roundtable where local reporters get a chance to review the week's top stories.
Transcript:
Ted Simons:
It's Friday, March 14th, 2008. In the headlines this week, the Governor uses her veto twice. A move to repeal property taxes in the state and we'll talk about an effort to go after landlords who rent to illegal immigrants. That's next on "Horizon."

Announcer:
"Horizon" is made possible by contributions from the friends of eight, members of your Arizona PBS station. Thank you.

Ted Simons:
Good evening. I'm Ted Simons and this is the "Journalists' Roundtable." Joining me Mike Sunnucks of the "Business Journal, Paul Giblin of "The East Valley Tribune," and Howard Fischer of "Capitol Media Services."

Ted Simons:
The governor vetoed a bill that froze $600 million in state spending and a bill to freeze state hiring. A busy week for the pen.

Howard Fischer:
She said she wants it done her way. It is good to be the governor. The first bill she vetoed had to do with what lawmakers called a spending freeze. In fact, it was a modified budget telling state agencies we want you to cut spending by $230 million, and telling agency chiefs who have special funds, don't spend another $300 million of that. The law makers are saying, we are just putting the money aside. Not really a budget. The governor said. You're right. It is not a budget. We're $1.2 billion in the hole. Let's deal with a real budget. Lawmakers approved a hiring freeze. This is before the governor woke up about her own hiring freeze, and they sent it up to her. No, I don't want it. A, it interferes with my constitutional powers, and, b, which is interesting point, it didn't get enough votes for an emergency clause which would make it take effect immediately. Which means it would take effect 90 days past the session which is long past the budget year.

Mike Sunnucks:
The hiring freeze that the legislature passed would have been for all agencies, the governor's hiring freeze, which I don't know if its gone into effect yet, exempts certain special services and they were still working on that. She wants all of the bargaining chips that she can have at the end of the bargaining session. The legislature wants to take instrumental steps, get halfway there and start dealing with half of this stuff.

Howard Fischer:
The interesting start of this, I talked with the treasurer, Dean Martin, today, we adopted the budget last spring when money was flush. We are still spending as if we were going to try to get to $10.6 billion. Somehow, despite all of the letters she sent to agency chiefs, we are still spending like we have plenty of money.

Mike Sunnucks:
Some of these cuts, like the department of commerce, economic development programs, conservatives in the legislature always want to go after that. Starve the beast, cut into the size of government. Then it's partly some of these obscure funds, the Iceberg Lettuce Fund, Citrus Resource Council Fund, funds that your average Arizonan would question why government has these things and shifting those and freezing some things. It is kind of a mix.

Ted Simons:
The speaker says this is a tool, it's not meant to be comprehensive. The governor says she wants something comprehensive. Which plays out better?

Mike Sunnucks:
I want to know what comprehensive means, we always talk about comprehensive immigration reform, comprehensive budgets, it is a catch phrase for politicians to use to get out of something. They talk about comprehensive tax reform when they don't want to cut or increase one tax.

Howard Fischer:
In a lot of ways, I appreciate the governor saying we need a full solution to the 1.2 billion. But she realizes the longer she drags this out the more they're backed into the corner where you can't make enough in cuts to make a difference between now and June 30th. That backs them into the corner of having to accept her plan to borrow for school finance, raid the rainy day fund and do some other fund shifts

Mike Sunnucks:
She's proposed very limited cuts in her proposals. There hasn't much at all that she's offered.

Paul Giblin:
I'm confused by all of this. At the end of the day, are we any closer to balancing the budget or not?

Howard Fischer:
No. There is your answer. The problem is you still have some republicans who believe we can make massive mid year budget cuts. You can't get to $1.2 billion, or maybe $1.4 looking at the latest revenue figures with cuts. Everyone recognizes that. The question is do we drain the 700 million out of the rainy day fund or do we need some there for next year? Do we borrow? And so you have a philosophical divide but the longer we wait the longer you're backed into a corner.

Mike Sunnucks:
All the numbers show that we are going to have bad budget years for the next couple of years. I am surprised you haven't seen just a proposal to drain the rainy day fund now. Because we're going to drain it over two years so why not just do it now.

Howard Fischer:
If you drain it now, what is left to do next year? That is the governor's argument, which is why she only wants to take a little out of the rainy day fund now, and borrow --

Mike Sunnucks:
But they're going to take the rest of it next budget, though. They will take all of it at some point, either this year, half of it or all of it or over two years they will take all of it.

Howard Fischer:
The difference is next year you cannot borrow $800 million. That is why she would like to stretch it.

Ted Simons:
The time table you were talking about and the pressures they are in, is that why one of the reasons that we are seeing the governor and legislature sitting down and talking about things?

Howard Fischer:
I think they finally realized they can only do so much through intermediaries. Republican lawmakers talk to the democratic lawmakers who talk to Mike Hayner who's the governor's lobbyist who talks to George Cunningham who is the Governor's budget person who talks to the Governor and then it goes back down. Here is the other problem, if the state keeps spending the way it does, and if the revenues stay down, we will run out of money to pay the bills in late April or early May. There isn't enough coming in to pay $10.6 billion. There is money in the rainy day fund. But without legislative authority to do something, the state will stop paying its bills, late April, early May. There is a crunch here.

Ted Simons:
And we're also seeing majority leader Tom Boone saying, quote, school bonding may be a moot point. You are getting these people backed into positions where they weren't too pleased a couple of months ago, but something has to be done.

Howard Fischer:
Something has got to be done but now here is what comes on top of that. This bill for English language learners, the judge gave the state until April 15th to fund that. That is next budget year. It all fits in. Any cuts made this year carry forward to next year. If you simply do the sort of shell game of moving around the expenditures from one year to another and borrow, you don't really make a long-term difference.

Ted Simons:
That $40 million from Tom Horn, his estimate, is that the top you're going to see lawmakers go?

Howard Fischer:
Oh God, they'll go lower than that.

Mike Sunnucks:
Go lower than that. They would like to be able to count some of the federal money they are going to get and lower what the state is going to put in there. That is part of the court case. The $40 million is as much as they are going to go.

Howard Fischer:
They can't go lower, the trial judge and ninth circuit said you cannot offset school aid with federal money. The bill is prepared, we will give you $40.6 million, if we ultimately win at a higher level, we will take back half of it.

Paul Giblin:
You said a minute ago that the state will run out of money in April?

Howard Fischer:
Yes.

Paul Giblin:
What happens at that point?

Howard Fischer:
Well, that is a good question. There is cash in the rainy day fund and other special funds. The legislature could authorize that. They could authorize the state not to make certain payments to school districts in May and June. That may be close to $500 million. If they don't do anything, essentially the state is floating bad paper. You know.

Paul Giblin:
Can they shut down services like the federal government did several years ago?

Howard Fischer:
That is an option. If there is nobody being paid to run the state parks. Now can you declare some sort of emergency? They are not going to open the prison doors. They're not going to take the D.P.S. off the highway. But the fact is that at some point you have to decide that these are the essential services. But I think somebody will blink between now and then. Whether it is an interim solution of draining the rainy day funds, I don't know. Something has to give. The statutory authority to spend, it is over when the amount of money --

Mike Sunnucks:
See this as a two year budget deal between the governor and the republicans, where they agree to some kind of bonding in year one or two and certain spending cuts over two years to deal with this, two year increment. They are going to have a hard time making any kind of tough decisions to deal with it in one year. Anything they can put off until next year I think they will.

Ted Simons:
That means you will have to have a grounding of what the numbers are and what the numbers will be. Are they any closer to that?

Howard Fischer:
They're getting there. Here is the problem. The latest official deficit is $1.2 billion, the state's finance advisory committee met last week and said given how badly sales tax revenues are, people didn't spend over Christmas. People are not buying. The cars they're buying, they are keeping them longer or buying cheaper cars. We could end up $1.4 billion in the hole by June 30th. Next year, we could be approaching a $2 billion deficit at a basically $10 billion base.

Mike Sunnucks:
We have the worst budget deficit per percentage of total general fund spending in the country, worse than California which is $30 billion.

Howard Fischer:
Part of the problems that republicans keep citing, and they have a basis for this, the state budget has grown faster than inflation and population growth for the past three years. The governor is saying we are catching up over all of the things we lost out on over the last downturn. How long can you keep it up? When you add full day kindergarten, social programs, benefits, at some point something catches up with you.

Mike Sunnucks:
We have cut taxes too. Drastically cut taxes in the past three years. Voters are just as much to blame as the governor, ballot, costs more money, we approve it.

Ted Simons:
In the midst of all of this the house says let's go ahead and permanently appeal the state property tax. How far is this going to go? It sounds like instant veto.

Mike Sunnucks:
Temporary tax cut, the real estate community want to make it permanent. $250 million a year. It will come back next year if we don't do something. Putting a lot of pressure on Napolitano to approve this. She signed off on a temporary appeal. Are we going to raise taxes a year out from now when the economy is bad? A lot of people don't think that is a good thing. And it's already in the budget mix so we're not taking an extra $250 million out, it's already there.

Howard Fischer:
You talk about raising taxes. This was meant as a three year rebate.

Mike Sunnucks:
The Republicans, and the folks that want to cut it did not see it a three year rebate, they saw it as the first step, the same thing at the federal level. You do something for a number of years, when it comes back, you say hey you, democrats, like Howie Fischer here�you're raising taxes on me.

Howard Fischer:
Understood but here's the question, you talk about raising taxes in the time of a deficit. Certain parts of the state budget are automatic. State aid to public schools is automatic. It is over $4 billion a year. Access health care, automatic over a billion a year.

Mike Sunnucks:
So the only way to get us out of this economic situation is to raise taxes, raise property taxes, one of our issues --

Howard Fischer:
Well, I guess the question is how much does it matter? For a $250,000 home, talking about $100 a year.

Mike Sunnucks:
For a manufacturing, a plant, utility plant it's a lot, lot more.

Howard Fischer:
You mean a utility plant, the people who are passing it on to us anyway? Excuse me if I don't have tears for APS.

Mike Sunnucks:
If you want to locate businesses here, and if you think raising taxes is the way to get our economy going, then have at it, Howie.

Howard Fischer:
It's the Laffer Curve stuff. At a certain point, it falls apart. The argument --

Mike Sunnucks:
The Democrats in congress and the president and republicans in congress all approve a tax stimulus package, just came down --

Howard Fischer:
China to stimulate the economy. What part of stupidity do you not understand?

Paul Giblin:
It's amazing to watch the two of you guys and I can't figure out why they can't figure it out in the senate. Look at you guys.

Mike Sunnucks:
The argument, if we cut taxes that will help stimulate the country

Howard Fischer:
And if we cut the tax rate to zero, we will be rich. C'mon, Mike, even you don't believe that.

Ted Simons:
I want to get to Paul here. You hear people talking, you know what they're worried about, are people worried about their state property taxes going up. Are they even aware of what's going no.

Paul Giblin:
Big news for everyone, watching house values plummet and taxes going up, that is not good.

Ted Simons:
One lawmaker saying, grandmother, means about $16 extra dollars a year for her.

Howard Fischer:
That is not typical. Using that $250,000 home, it is about $9 a month. Is that make or break for people? Possibly when you are worried about your mortgage. In terms of homeowners, it is a harder sell to tell homeowners, well, we're going to do this for $9 a month, and, by the way, we have to cut full day kindergarten. If you ask a lot of people are you willing to pay $9 a month for other things?

Ted Simons:
It is the pooling of the money. That is the thing, do you save whatever it is every year, or do you use that money and pool it and keep what the governor would say would be a catch-up program?

Mike Sunnucks:
Our taxes high compared to neighboring states. New Mexico is beating us out because they have lower property taxes. We have some of the highest business property taxes in the country. Their argument if we lower those, we will be able to attract more businesses with higher paying jobs, and the taxes to fund all of those programs that Howie loves.

Howard Fischer:
And some of that is true. The business property taxes are already going down, the assessment ratio being reduced by 20% over eight years. They are moving on that. Accelerating depreciation, doing other things. They're increasing the research and development tax credit. The question becomes, you know, at what point do you say that there is declining return on lowering business taxes.

Mike Sunnucks:
I think one thing the republicans never do on this budget debate, make the argument cutting things that are not working, some programs don't work. They just expand.

Howard Fischer:
Which one? Which program is not working?

Mike Sunnucks:
Economic development programs that people question their effectiveness.

Howard Fischer:
Wait a minute. The very economic development programs the State Chamber of Commerce, oh my god, we have to fund? The business community comes in and says oh you can't cut tourism funds. You can't cut economic development funds.

Mike Sunnucks:
Has that worked? Has that worked? Yes or no!

Howard Fischer:
There are some studies that suggest that kids in full-day kindergarten do better --

Mike Sunnucks:
Does public health programs�

Ted Simons:
Our economic debate here, and, Paul, you mentioned it that folks are concerned about their home prices and that kind of business. Is John McCain listening to all of this and saying I shouldn't have said that economics were not my strong point?

Paul Giblin:
He is listening to that. He was here Monday. He meets with his people, he can relax a little bit as the democrats are still fighting it out. He came out of his weekend meetings with a press conference out of Sky Harbor proclaiming that he was the top guy to help this country on the economic front. He was going to continue to do it. I think it was quite the turn around from what he said earlier.

Ted Simons:
A quick learning curve.

Paul Giblin:
It is.

Ted Simons:
We heard rumors, Mitt Romney saying if you want me as your running mate, here I am.

Paul Giblin:
They did not get along very well on the campaign trail, he got along with Huckabee, some of the other people that dropped out earlier�Thompson and Giuliani. I don't see Romney doing anything in a McCain administration

Howard Fischer:
Huckabee certainly does in terms of shoring up that right wing that he needs. Maybe he needs somebody with gubernatorial experience. John's experience is in Washington. Maybe he needs somebody with a different background. Obviously, the other part is balancing the ticket geographically. What does Mitt do? Massachusetts is not going for the Republican candidate.

Mike Sunnucks:
It is going to be Obama or Hillary or both of them. If it is Obama, he will have a million kids�a million antiwar folks out there knocking on doors. What republican is going to go out there and knock on doors for John McCain? They might vote for him in the end but they're not going to be energized. I think the name you hear more is Condy Rice. Because she's something new, she's something the conservatives like, she's a woman�

Howard Fischer:
Tied to the failed War in Iraq.

Mike Sunnucks:
And John McCain isn't tied to the War in Iraq? He couldn't tie himself anymore --

Ted Simons:
Any names popping up here besides Huckabee, hearing Huckabee --

Paul Giblin:
You look at some of the people traveling on the bus with him. Joe Lieberman is with him all of the time. Which would be weird, he is an independent. I like Charlie Crist, until he picks someone else, I'm going to keep saying Charlie Crist.

Howard Fischer:
Maybe John Kerry. The whole fight over whether Kerry had asked McCain to be his running mate.

Ted Simons:
Reporting for duty again. Real quickly, running out of time here. I know a bill regarding renting to undocumented immigrants making its way through the legislature. Howie, what are we talking about here?

Howard Fischer:
You would have to get one of 12 documents, whether a driver's license, passport, I-9 card, and if you don't, you could be subject to fines of up to $250. The argument is this is part of Russell Pearce's continuing effort to make Arizona less hospitable to people not here.

Mike Sunnucks:
We're already starting to see some of these low-end rental complexes that cater to illegals, they are starting to empty out because some of those folks are leaving and going to other cities to get jobs because of our enforcement.

Ted Simons:
Land lord groups strong enough to oppose it?

Howard Fischer:
They're okay with it with some changes. The original bill had them running checks. They are okay with changes. They are concerned about liability. If they refuse to rent somebody on suspicion that they might be illegal, will they end up with a fair housing. There's another interesting quirk. If you're a foreigner you can rent here if you have a foreign passport and a U.S. visa. There is some question whether Canadians who come here have a Canadian passport and a U.S. visa. Can you imagine the Canadians living out in the park because they can't get rental housing?

Mike Sunnucks:
What's interesting here is that the people who are renting to undocumented Mexican folks are doing it under the table, like the rest of this issue, people that hire, rent to them, under table type of operation.

Ted Simons:
And speaking of undocumented immigrants and illegal immigration, 600 plus arrests around the state just this week. Is it that time of year? Is it because of employer's sanctions funneling into certain areas.

Mike Sunnucks:
I think some is employer sanctions. Part is the mood. But then you saw the Phoenix order to kind of ease that they could ask illegals or folks their status. Other agencies, police departments starting to follow that a little bit informally.

Paul Giblin:
Sheriff's office ramping up their efforts to do that. Their intelligence leading them from one to the other. There is still that funnel into Arizona, illegals coming in Arizona and trying to move from Arizona either to the west coast or back east.

Howard Fischer:
That has to do with the fact that Arizona is still the easiest border to cross even with the quote unquote virtual fence which may not virtually be there.

Ted Simons:
The governor is saying if the virtual fence is not virtually going to be here, keep the virtual national guard troops there.

Howard Fischer:
There are still about 1200 guard troops there. They are supposed to be gone by the middle of July. They were here as a temporary stop gap as the border patrol staffed up. The border patrol staffed up but they said where is the virtual fence? It isn't working the way it is supposed to according to the governor. She said keep the guard troops there. Not going to happen. I talked to Mike Chertoff's press secretary and he said they're gone by the end of July.

Mike Sunnucks:
That's because Mike Chertoff thinks the virtual fence is working, there's this disconnect as to whether or not it really is working. And --

Howard Fischer:
If you like to spot cattle, it may be working.

Paul Giblin:
The virtual fence, motion detectors and cameras and things like that.

Howard Fischer:
It's there. Believe me. It is an invisible fence. Believe me it is there. I think I can. I think I can.

Ted Simons:
We're going to end with something that I think we should an altered at the top of the program. The concept of jousting peeps. You have about a minute.

Howard Fischer:
The governor confessed during the weekly press conference, that she occasionally engages in peep jousting.

Ted Simons:
Let's explain what peeps are.

Howard Fischer:
They are the marshmallow things, manufactured in Bethlehem, Pennsylvania. You can see that -- if you put tooth picks in them -

Ted Simons:
There you go. A couple of peeps with their swords.

Howard Fischer:
Those are the swords. If you put them on a paper plate and put them in a microwave, they tend to blow up, sometimes will move toward each other and one may win. What also can happen, however, at some point what you see on the screen is what happens to the peeps. The governor confessed to having done this. She says in her misspent youth, I've got news for you when she was a misspent youth, there were no microwaves. I don't know if she is going home to her condo every night and blowing up stuff.

Ted Simons:
Oh the humanity. With the dueling peeps and the wreckage at the end of the match. That will be it. That is our show for tonight. Before we head to Now, it is pledge week. "Horizon" will take a break until Wednesday when we talk to the Governor. And Thursday Senator Jon Kyl will be on the show. Stay with us now as we invite you to show your support for "Horizon." It is your support that makes this program possible. Thank you for joining us on this Friday evening. I'm Ted Simons. You have a great evening.
In this segment:
Mike Sunnucks:Business Journal;Paul Giblin:The East Valley Tribune;Howard Fischer:Capitol Media Services
SPOTLIGHT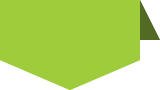 STAY in touch
with
azpbs.
org
!
Subscribe to Arizona PBS Newsletters: