Local reporters discuss the week's top stories
Transcript:
Ted Simons:
Good evening, and welcome to "Horizon." I'm Ted Simons. Joining me tonight are, Mary Jo Pitzl of "The Arizona Republic," Howard Fischer of capital media Service and Mary K. Reinhart of "The Arizona Guardian." The governor releases some economic ideas. This is an economic Development plan. Talk to us about it.

Mary K. Reinhart:
Well, the governor presided over her commerce authority on Tuesday, and they issued their recommendations. I don't think in the list, there's anything extremely shocking. These are ideas we've been hearing about for the past year or more to lure businesses, create jobs, expand businesses already here, and they include things like corp. rate incomes tax cuts, property tax cuts for businesses, tax credits, expanding the enterprise zones to make it more lucrative, more -- to -- and a $25 million deal closing fund, which would -- for businesses poised to come here, to seal the deal and bring them to Arizona. As well as $10 million that they'd put up front for the next fiscal year to keep this authority going for about $10 million a year.

Howard Fischer:
The tricky part is political. Voters just by a 2-1 margin agreed to raise their own taxes, own sales taxes by 17%. By a penny. And here's the legislature coming back, we're still collecting those taxes and will be until 2013 and saying, oh, but we think if you cut these taxes corporate income, business personal property, do maybe a shift to homeowners on property taxes, that we will stimulate the economy. They may be some theories behind it, but that's a hard sell. I mean, you still have people out there who are getting ready for next election in 2012 to put a cap on residential property taxes because they think too much has already been shifted.

Mary Jo Pitzl:
Some of these ideas of the governor's putting out there fit with ideas that have already been broached in the legislature. Last year when speaker Kirk Adams had his jobs bill, it included deals -- cuts in the corporate income tax, we heard a lot of that two weeks ago when the Arizona tax research association held its annual meeting. And lawmakers stood up and said, look over on the senate, we're working on this big package with all these moving parts, all aimed at business. It does seem that the theme is going to be both from the ninth floor as well as from the GOP leadership tax cuts to benefit business with the goal of getting the economy rolling.

Mary K. Reinhart:
One of the keys is when and how, and there are different plans in different pieces, and eventually I guess they'll try to bring them all together between the house and senate and governor's office and various legislators. But there are already, you can see one of the thorns is how we trigger these tax cuts. They won't -- they're not going to recommend doing them right away. Although there might be a couple folks who will. But there's a difference of opinion about whether they should be triggered by the economy, by economic conditions, or by the year. And just say we're going to start in 2013, 2014 regardless of how things are going economically.

Ted Simons:
Is there a line of demarcation regarding that idea, whether you trigger by the year or economic conditions, are there folks you know are on one side or the other, or is this just --

Howard Fischer:
I think it's more scattershot. I think people will decide what we can get the votes for there. Are people who want a time certain saying, businesses need to know? The argument behind that is if you tell business, we will vote this year to cut corporate income taxes to 5% by 2019, businesses will come in, start investing knowing that this will happen. Because once you put in a tax cut and start phasing it down, it's almost imfoss get rid of it. If you trigger it to something in the economy, that becomes much more nebulous. What does that mean? Does that mean corporate income tax collections have to hit this, or individual tax collections? I think that people much prefer a specific approach. But what can you get 16 votes for in the senate, 31 in the house and the governor who is a really key player?

Ted Simons:
Talk about the governor here. Obviously this is her commerce authority, but these are her ideas, but how can these go forward without hits to the deficit? That was a concern with the Adams bill. What's changed here?
Mary Jo Pitzl:
Well, an election, where the Republicans strengthened their majorities in both chambers, where the governor won with an incredibly big margin for gubernatorial race in Arizona. They feel they have heard loudly and clearly from voters that they want smaller government, and as part of that message they want tax relief. I don't quite know how they heard the tax cut message, but that's something they feel they need to do because it will help to grow in the long run. It will help to grow the economy they believe.
Mary K. Reinhart:
That's not to say you won't hear familiar argument from the democrats and perhaps a handful of Republicans. That will say, corporate tax cuts versus, you know, taking this food out of the mouths of babies or whatever. Versus cuts to critical Services, education, health care, etc. So there will be certainly an effort and certainly arguments made that this is still not the time to be making those cuts. Even though some of the cuts they're talking about are phased in as late as 2020. So I think you're going to hear that argument. I think the governor made it clear on Tuesday that she's not going to make a shift to homeowners. She doesn't want to put the shift -- a lot of this is going to be in the rhetoric, and how the walnuts are moved around on the table.
Ted Simons:
How do you not shift it to homeowners?
Howard Fischer:
The only way I can figure doing it, we've talked about it, the property taxes, collected mainly by local government and schools, are a balloon. You collect a certain amount under the constitution. If businesses are paying less, everyone else pays more. That's the nature. You could do something where you create let's say a statewide enterprise zone, where the property taxes are lower for some periods of time. And this would only affect new construction. So you might be able to do that saying, well, this is a net increase, it's not as big as what has happened, but it wouldn't have happened except for the temporarily lower taxes. That involves a lot of bells and whistles is the only way you can do it. Otherwise you're right, there's a shift. The other way they shift things, we've seen this in the past, is they will go ahead and say, well, we're going to cut state aid to education, but then you can raise more at the local level. And so they play these kinds of games and say, look how responsible we are as legislators forgetting that ultimately the homeowner is still on the wrong end of that.

Mary Jo Pitzl:
It's really not a tax increase as long as it doesn't come from the legislature. But if policy shifts are made, that pretty much puts that burden or decision that on a local government or a local school board, then that's all well and good. But it can't do anything right away, as everybody has been saying, even as recently as late September they had a meeting of the finance advisory committee that advises the legislature, and one of their economists said, there's no room in the budget to do tax cuts. They -- there's not -- the state can't absorb that revenue hit. State revenue has fallen off 35% over the last couple years, and they can't afford to lose any more revenue. That's why we had the sales tax increase.

Howard Fischer:
The other piece, at the same time, I know they talking about the authority, the governor talking about further spending cuts. I realize supposedly they're not going to overlap. But if you're asking the legislature and you're telling the public, we're going to take corporate income tax rate down from 7% to 5%, that's a big drop for corporate income tax. And we're going to cut business personal property tax. By the way, you know those state Universities, well, we're going to give them even less funding or the state aid to public schools, so what's wrong with 35 kids in the classroom? That's a hard sell. And if this all comes together this way, we talked about the Republican sweep in 2010, there's going to be a lot of Republicans covering their you know what in 2012.

Mary K. Reinhart:
I think even with the outlines of this plan as we see it now, you've got people talking about actually spending money next fiscal year. When we're looking at a 1.4 billion dollar deficit, at least $35 million just to run the commerce authority and start this deal closing fund. That's $35 million extra to spend at the same time they're talking about cutting a billion dollars from our Medicaid program, and a raft of other cuts to balance the budget. So that I think, it's going to have to be considered as an additional expenditure of state government.

Ted Simons:
We've talked about the commerce authority before, real quickly, explain to folks what the commerce authority is and again, what does changes -- what's it going to do now that previous agencies and authorities couldn't do?

Mary K. Reinhart:
Well, the intention is to focus our job creation efforts on certain sectors, certain high-paying sectors, technology, solar, aerospace among them. They -- what the governor's office would like and the commerce authority would like the legislature to do is pass legislation that repeals the existing Arizona department of commerce, which has about I think 100 employees, and actually basically divest it of some of the duties it now has and give those duties to other departments. And then create this new commerce authority with this very -- this more focused specific vision and it's a private sector group, a bunch of movers and shakers, business leaders in our community, co-chaired by Jerry who have intended to foe cows bringing in the high-paying jobs.

Howard Fischer:
Here's the other piece. By creating this public-private organization versus the department of commerce run by the state, they believe they'll get businesses to front up some money. Because if the businesses feel we can actually have a role in setting policy here, whether by loaning executives, going ahead and setting the policy, well, maybe APS will kick in money, which means you and I as ratepayers, but leaving that aside, maybe early will kick in money from the wigwam he's remodeling and other folks will kick in money. I think the belief is that once they buy into that, then they go ahead and say they'll support it.

Mary K Reinhart:
And it becomes a self-sustaining authority after that. This 10 million is to start. The idea is for it to pay for itself through the private sectors,

Ted Simons:
Does it sound as if everyone is on board that job growth and job creation and obviously there will different notions as to what's the best way to do this, but that certainly seems to be job one. Immigration, anyone? Anyone hearing about immigration? Or is the economy going to supersede next -- .

Mary Jo Pitzl:
I think the budget is going to -- just getting a balanced budget are Sr. going supersede everything. Immigration will be there, but, yes, whether it's R or D, the democrats have their ideas that probably won't get much of a hearing in the legislature. But they too are talking about job creation.

Ted Simons:
I want to get moving to this forecast lunch.

Howard Fischer:
That's what I wanted to get into. We keep talking about things we can do. Some of the economists there said, look, there's only so much that the state can do whether stimulus or whatever else. Some of this is beyond the role of the government. You have a feedback loop, we need consumers to spend money. Consumers will spend money when they think there are jobs. Employers will hire when consumers spend money. Do you see a problem there. And while the jobless come back slowly, that's the issue. There's only a certain amount the government can do, whether bringing in high-tech jobs and everything else, until consumers believe the times are going to get better, they won't spend, and I don't know how quickly that's going to happen.

Ted Simons:
And until the real estate market shows some sign of a rebound, and even then a lot of folks, according to Elliot Pollock, who we'll have in a week or so, he says if you bought during certain years you may never see your money back.

Howard Fischer:
He knows real estate probably better than anybody else here in the valley. And Elliot, the good news is he's saying by 2015, your house will be worth perhaps 60% more than it is now. That's great. If you bought in '05 or '06 that's still not getting you back to where you were, which means we're still going to have a foreclosure problem. If you can buy now, if you have spare cash this, is the time to do it.

Ted Simons:
Provided you don't to sell your own house.

Howard Fischer:
That's the other piece. The housing crisis becomes a problem in terms of everything else. If we have depended on 3.5% growth in population every year. People coming from initial or somewhere else. If you can't sell your house in Michigan, if your 401(k) has gone into the toilet, if you're not sure that you are going to have a job to go to out here, you're not moving. And if we've only got 1-2% population growth, that goes, where is the construction industry? These construction workers are on unemployment, which is ending for the people who have been on 99 weeks. They're not spending money. Back to the problem.

Ted Simons:
All right. Problem for a lot of folks awaiting transplants in Arizona and we lost a very noted patient, talk to us about the patient, that situation, and where we are as far as we storing transplants here.

Mary K. Reinhart:
Well, that remains to be seen. But Goodyear father and leukemia patient mark price passed away Sunday at a hospital on the west side. His death had everything to do with leukemia and nothing to do with the fact that his AHCCCS coverage for a bone marrow transplant was denied essentially October 1st along with a bunch of other optional Services that lawmakers eliminated to -- for savings of about $5 million and change. His case and his publicity has gone national, there's a story today in the "New York Times" about it, there will be an editorial tomorrow. The issue -- we are the only state who has cut transplants for people. These are life-saving operations when you have liver transplant patients we've heard about, heart, lung, the list goes on. There are key lawmakers, John Kavanagh is one of them, who has been hearing from -- partly because he's been quoted and doctors are inundating this guy with a lot of data. And the data he's seeing tells him that mistakes made have been made and these cases, these cuts should be reevaluated. So he's planning to hold a hearing as soon as they convene in January to discuss this. Whether it goes any further than that remains to be seen.

Ted Simons:
That's the question. How far could something like that go with this particular legislature?

Mary Jo Pitzl:
Well, if you listen to the woman up on the ninth floor, the governor, while sympathetic, says the state doesn't have the money. She sort of incorrectly links it to -- she says they're forced to do it because of the constraints of the federal health care reform bill. That's not quite right. The state can decide if they want to pay for these Services or not. What federal health care reform does sits going to require the state to lock them into paying for a certain greater population than they want to, and they've got to find money for that. Her point is we need to save money here so we can pay down on that. I've been working on a bunch of stuff on the state budget and you talk to folks, just people, and a lot of this budget cut stuff has not resonated with them as much as we all write about it. But the transplant stuff is starting to get through. People hear that and they're sympathetic. How can you not be sympathetic?

Howard Fischer:
You put a face on it. That's what you always do. I spend enough time in P.R. to say you put a face on it. But the other side of it, let's assume it was $200,000 for a transplant?

Mary K Reinhart:
250.

Howard Fischer:
OK. So how many folks do we have out there? 100?

Mary K Reinhart:
About a hundred.

Howard Fischer:
OK. So now we're up to $20 million. How many classrooms does that pay for? How many teachers? And we're -- it's not right to say john Smith should die so we can have kids in the classroom. But these are the real issues that the legislature face.

Mary K Reinhart:
About 13% of those folks would get an organ. In other words, not everybody on a transplant list gets a transplant. And this was -- we've talked about this before, this was an agreement that the state made with these people. And then took -- changed their minds, essentially, and took them literally off the list. So the question becomes whether the lawmakers made those decisions based on bad data. And you have physicians and transplant surgeons around the country that say that's felt.

Howard Fischer:
And it's a true issue. What are survival rates? Does hepatitis make you less likely to survive? And you can look at data. But you still have the bottom line question that these cost money. And at some point -- we were talking -- the legislature voted to take 330,000 people off AHCCCS entirely, and the only reason that got reversed is the federal government -- .

Mary K. Reinhart:
It's not free to treat leukemia either, or cardiomyopathy. It's a lot of medication. So there are costs to all of these coverage for all of these folks.

Mary Jo Pitzl:
Even if the people are denied transplants, they're still on AHCCCS coverage for treating their underlying conditions. And depending on how that goes and how long that goes, that also can add up. The state is still choosing to fund that. So you get into, is this a penny wise pound foolish decision. Transplants aren't cheap.

Ted Simons:
We only got a couple minutes. I want to get to the Supreme Court taking on clean elections. That was obviously no surprise. Talk to us about this quickly.

Mary Jo Pitzl:
The U.S. Supreme Court said, OK, we'll share the clean elections law, the portion of it that provides matching funds. In Arizona, if you run with public financing, you get a bunch of money from certain -- a certain amount of money from the government, you can spend that if you're privately financed opponent raise as certain level of money, the system, the clean elections system will match that up to three times its initial investment. That's become an issue of free speech. That it discriminates against the free speech rights of the privately fund opponent.

Ted Simons:
The idea being if I spend more money and you get to speak because I'm spending more money, my free speech rights are infringed.

Howard Fischer:
It's even more basic than that. If I'm running an independent expenditure committee, I'm with the ABC business community. I want to take out an ad attacking you, OK, you're publicly funded, I take out an ad attacking you, you get money to respond to that. Now, on an ideal basis that's great, but I'm going to say, why would I spend money attacking you if it gives you more money to spend? The government, long line of Supreme Court cases that say, money is speech in terms of politics. And this court is basically said, we're unwilling to go ahead and have the government too far involved.

Ted Simons:
We'll stop it there. You'll be in Washington next week for the high court hearing on employer sanctions.

Howard Fischer:
And find out if the government is going to be able to punish companies that knowingly hire undocumented.

Ted Simons:
Thank you very much. Great discussion.

In this segment:
Mary Jo Pitzl:The Arizona Republic;Howard Fischer:Capital Media Services;Mary K. Reinhart:The Arizona Guardian;
Also in this episode:
SPOTLIGHT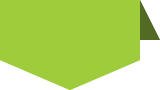 STAY in touch
with
azpbs.
org
!
Subscribe to Arizona PBS Newsletters: