Join us as three local journalists bring you up to date on the news of the week.
Transcript:
TED SIMONS: COMING UP NEXT ON "ARIZONA HORIZON'S JOURNALISTS' ROUNDTABLE," SENATORS JOHN MCCAIN AND SENATOR JEFF FLAKE AT ODDS WITH THE WHITE HOUSE OVER TRADE POLICIES WITH MEXICO. AND ARIZONA COUNTY RECORDERS ACCUSE A TOP OFFICIAL AT THE SECRETARY OF STATE'S OFFICE OF BEING VERBALLY ABUSIVE, RUDE AND DISMISSIVE. THE JOURNALISTS' ROUNDTABLE IS NEXT, ON "ARIZONA HORIZON."
VIDEO: "ARIZONA HORIZON" IS MADE POSSIBLE BY CONTRIBUTIONS FROM THE FRIENDS OF ARIZONA PBS. THANK YOU.
TED SIMONS: GOOD EVENING AND WELCOME TO "ARIZONA HORIZON'S JOURNALISTS' ROUNDTABLE." I'M TED SIMONS. JOINING US TONIGHT: RACHEL LEINGANG OF THE "ARIZONA CAPITOL TIMES." BOB CHRISTIE OF THE "ASSOCIATED PRESS." AND JEREMY DUDA ALSO OF THE "ARIZONA CAPITOL TIMES."
TED SIMONS: ARIZONA'S TWO REPUBLICAN SENATORS WARN PRESIDENT TRUMP NOT TO MESS WITH THE NORTH AMERICAN FREE TRADE AGREEMENT. RACHEL, THIS IS BASICALLY MCCAIN AND FLAKE DEFENDING NAFTA AGAINST THEIR OWN PRESIDENT.
RACHEL LEINGANG: RIGHT. THE PRESIDENT'S OFFICE SORT OF LEAKED OR THREW OUT THE IDEA OF A 20% TAX FROM EXPORTS FROM MEXICO, OBVIOUSLY NOT A THING WE WOULD ENJOY, AND MESSING WITH ALL SORTS OF TRADE AVENUES THERE, AND SENSE THEY WILL PRIMARILY THAT WILL EFFECT OUR ECONOMY. WE ARE A BORDER STATE. OUR BIGGEST TRADE PARTNER IS MEXICO. WE HAVE A LOT TO LOSE. IT'S NOT SURPRISING TO SEE MCCAIN AND FLAKEDEFEND THAT THEY REPRESENT ARIZONA. THEY ARE REPRESENTING ARIZONA'S INTERESTS HERE.
TED SIMONS: A 20% BORDER TAX WITH MEXICO BASICALLY TO PAY FOR THE WALL.
BOB CHRISTIE: SENATORS MCCAIN AND FLAKE, THEY HAVE A DIFFERENT PHILOSOPHY ON FREE TRADE THAN DONALD TRUMP DOES. IT'S NOT JUST NAFTA THEY CAME OUT AGAINST. THEY CAME OUT WHEN PRESIDENT TRUMP PULLED OUT OF THE... THEY THINK NAFTA HAS BEEN A BOONE TO THE AMERICAN ECONOMY AND TO MEXICO, AND IT WOULD BE WRONG FOR THE PRESIDENT TO DO THE THINGS HE'S EXPECTED TO DO.
JEREMY DUDA: THIS IS THE LATEST CHAPTER WITH MCCAIN IN A RUNNING FUEDD THAT RUNS WITH PRESIDENT TRUMP, STRETCHING BACK A YEAR AND A HALF. THEY HAVE BEEN AT LOGGER HEADS OVER TORTURE AND WATER BOARDING, PRESIDENT TRUMP'S BUDGET MANAGEMENT PICK, A LOT OF CABINET PICKS. MCCAIN HAS GONE FULL BORE ON A LOT OF THESE THINGS. MCCAIN ULTIMATELY BACKED TILLERSON, BUT HE WAS AT ODDS WITH A LOT OF THIS.
TED SIMONS: HE WAS AGAINST PULLING OUT OF TPP NOT JUST BECAUSE OF TRADE BUT BECAUSE OF AMERICA'S INFLUENCE WITH ASIA.
BOB CHRISTIE: THEY BELIEVE IF WE DON'T SIGN TPP, A 20 NATION EASTERN ASIAN PACIFIC AGREEMENT OVER TRADE WE ARE CEDING THE GROUND TO CHINA AND IF THE PHILIPPINES AND INDONESIA DON'T SEE AMERICA LEADING, THEN IT'S A BIG PROBLEM. HE'S BEEN AT LOGGER HEADS WITH THE PRESIDENT ALL WEEK LONG. I PRINTED THE PRESS RELEASES HE SENT OUT. AND LIKE JUST HE SAID…JUST TONIGHT…TOMORROW MORNING, THE PRESIDENT INTENDS TO TALK TO VLADIMIR PUTIN OF RUSSIA. MCCAIN SENT OUT A PRESS RELEASE THAT SAID, NOW IS THE TIME TO DISABUSE US OF THE THOUGHT THAT YOU WOULD TAKE OUT THE SANCTIONS AGAINS RUSSIA. 10,000 PEOPLE WERE KILLED IN UKRAINE ETC.
TED SIMONS: INTERNATIONAL TRADE SUPPORTS 20% OF ARIZONA JOBS. SINCE NAFTA IMPORTS TO MEXICO AND CANADA, OVER 30% OF SOME ODD PERCENT. THESE ARE BORDER SENATORS ON LITERALLY ON THE DOORSTEP OF A COUNTRY RIGHT NOW NOT HAPPY WITH AMERICA.
RACHEL LEINGANG: RIGHT INSTANTLY, ONCE THEY THREW OUT THE 20% SOMETHING TAX NUMBER PEOPLE HAD A STRONG REACTION. THEY WALKED IT BACK SAYING IT WAS ONE OF SEVERAL OPTIONS, BUT THAT'S A TAX ON MANY GOODS MOST OF US BUY, A CAR, GROCERIES, PRETTY MUCH ANYTHING COMES WITH PARTS FROM MEXICO THAT WE HAVE GOTTEN THROUGH NAFTA. IT'S A HUGE PART OF OUR ECONOMY HERE. WE RELY ON IT HEAVILY. OUR CHAMBER…OUR LAWMAKERS…THE CHAMBER MAKERS ARE SUPER SUPPORTIVE OF NAFTA. IT DOESN'T PLAY WELL ON THE BORDER STATE.
JEREMY DUDA: WHEN WE TALK ABOUT TRADE WITH MEXICO, NOT JUST STRAIGHT IMPORTS, BUT PARTS SENT HERE TO BE ASSEMBLED, THINGS FACTORED IN ARIZONA. A MONTH OR TWO, WE SAW GOVERNOR DUCEY TALK ABOUT PARTS BUILT IN MEXICO, SENDING THEM OUT TO BE ASSEMBLED. THE PRICE GOES UP AND WITHOUT THE 20% TAX THAT WAS WALKED BACK IMMEDIATELY, YOU GET RID OF NAFTA, YOU RAISE THE PRICE OF ON ALL OF THESE THINGS.
TED SIMONS: AND THE PRICE OF THESE MATERIALS.
BOB CHRISTIE: AND FRUITS AND VEGETABLES. OUR LATE WINTER PRODUCE COMES FROM MEXICO.. IT'S NOT JUST TO ARIZONA. IT'S TO THE WHOLE COUNTRY. IT'S TEQUILA. WHY WOULD HE WANT TO RAISE THE PRICE OF TEQUILA.
TED SIMONS: WE KNOW WHAT SENATORS MCCAIN AND FLAKE THINK. REPRESENTATIVES FALL ALONG PARTY LINES. STATE LAWMAKERS, WHAT ARE YOU HEARING AROUND THE CAPITAL? THIS AFFECTS ALL ARIZONANS.
BOB CHRISTIE: RIGHT THERE IS NOT A LOT OF CHATTER I PICKED UP THAT ARE RIGHT IN THE BEGINNING OF THE LEGISLATIVE SESSION DEALING WITH HUNDREDS OF BILLS AND RUSHING AROUND TO GET CO-SIGNERS. THE GOVERNOR HOWEVER HAS BEEN MYSTERIOUSLY SILENT ON THIS. WE TALKED TO HIM EARLIER THIS WEEK. WHAT DO YOU THINK ABOUT WHAT THE PRESIDENT IS GOING TO DO ABOUT THE BORDER WALL AND NAFTA? WE'LL WAIT TO SEE WHAT HAPPENS. I THINK HE'S CONCERNED THAT IT WILL EFFECT ARIZONA. HE'S GOING TO DO WHAT HE CAN BEHIND THE SCENES TO MODERATE IT. AT A LITTLE LOWER PLATFORM THAN McCain.
TED SIMONS: THE RELATIONSHIP WITH MEXICO IS A BIG DEAL FOR GOVERNOR DUCEY. HE HAS MADE A GREAT STRIVE TO PUSH….NOW THIS COMES ALONG.
RACHEL LEINGANG: HE'S STRIVED TO HAVE A FRIEND LETTER RELATIONSHIP WITH MEXICO THAN THE BUILD A FENCE YEARS. HE SEES THEM AS A VITAL TRADE PARTNER. HE'S TRYING TO TREAT THEM AS EXECUTIVES TO MAKE TRADES WITH THEM. THAT HAMPERS THAT. NO MATTER HOW MUCH HE SAYS WE CAN WORK WITH YOU… IF YOU HAVE SOMEONE AT THE NATIONAL LEVEL SAYING OTHERWISE, IT SPEAKS VOLUMES.
JEREMY DUDA: DUCEY IS CONFLICT DIVERSE. HE WANTS TO GET ALONG WITH EVERYONE. HE DOESN'T WANT A LOT OF FIGHTS LIKE WE SAW IN THE BREWER YEARS. HE'S NOT GOTTEN INTO DISPUTES WITH DONALD TRUMP. THIS IS A CORE BELIEF OF HIS. HE WANTS TO BUILD THE ECONOMY AND A BIG PART OF THAT INVOLVES WITH TRADE WITH MEXICO.
BOB CHRISTIE: AS FOR AS THE BORDER SECURITY GOES, HE SUPPORTS THAT…THE GOVERNOR SAID, THAT'S SECURING THE BORDER. THAT'S IMPORTANT. HE'S PROBABLY LOOKING AT A LOT OF SALES TAX FROM THE GOVERNMENT BUILDING NEW ROADS AND HIRING A BUNCH OF BORDER PATROL AGENTS. THAT WILL PROTECT THE INTERESTS DOWN THERE. THE TRICK IS GOING TO BE, HOW DO YOU DO THAT WITH NAFTA STILL IN PLACE. HOW DO YOU DO THAT DISRUPTING THE CURRENT TRADE AND MAKING IT DIFFICULT TO DO IT WITHOUT DISRUPTING THE TRADE RELATIONSHIP.
TED SIMONS: DISRUPTING THE CURRENT TRADE…DISRUPTING THE CURRENT RELATIONSHIP..
RACHEL LEINGANG: RIGHT MEXICO NOT HAPPY WITH TRUMP. THEY CANCELED THE MEETING. A FORMER PRESIDENT TWEETING NONSTOP BACK AT HIM, WHICH IS A VENUE THAT WORKS FOR TRUMP. I MEAN HE IS A PROLIFIC TWEETER AS WELL. I GUESS IT IS PUBLIC POLICY VIA TWEET AS WELL AT THIS POINT.
TED SIMONS: ENJOYS THE FIGHT. ONE OF YOUR COHORTS AS WELL AT THE ARIZONA CENTER, FOR INVESTIGATIVE REPORTIG AT THE AT THE CAPITAL TIMES COMES OUT WITH A STORY, EVERY SINGLE COUNTY RECORDER IS TICKED OFF AT THE SECRETARY OF STATE'S OFFICE?
JEREMY DUDA: YES AND THIS INCLUDES HALF THAT…MICHELLE REAGAN WHO ARE REPUBLICANS… THIS COMES OUT WITH THEY ARE LIVID OVER NOT AS MUCH HER BUT ERIC SPENCER, MARGINALLY VIEWED AS THE GUY RUNNING THE OFFICE. THEY WROTE A LETTER SAYING HE'S DISMISSIVE TOWARD THE COUNTY RECORDER. HE'S RUDE. HE'S MADE CURIOUS DEMANDS WHEN IT COMES TO PURGING ON VOTER ROLLS. THEY WANT BETTER RELATIONSHIPS WITH REAGAN. THE SECRETARY OF STATE AND COUNTY RECORDERS, THEY WORK HAND IN HAND. THESE ARE THE FOLKS THAT RUN THE ELECTIONS,..THEY RUN THE ELECTIONS AND REAGAN'S OFFICE OVER SEES IT BUT THIS IS A MAJOR RIFT NOW.
TED SIMONS: I UNDERSTAND A BAD RELATIONSHIP, YOU DON'T LIKE SOMEONE, THEY DON'T LIKE YOU. PURGING VOTER ROLLS?
BOB CHRISTIE: THAT MIGHT NOT BE THE RIGHT TERM. I TALKED TO THE PIMA COUNTY RECORDER, THAT MAY BE A DEMOCRAT…WHEN I SAID WHAT ABOUT THE PURGING OF VOTER ROLLS, IT'S NOT REALLY PURGING. EVERY COUPLE OF WEEKS THE SECRETARY OF STATE HAS BEEN INFORMED REGISTERED VOTERS MOVED SOMEWHERE ELSE. IF YOU MOVE FROM TEMPE TO CASA GRAND, IT GOES TO THE SECRETARY OF STATE AND THEY SEND IT BACK DOWN. THERE HAS TO BE A REASON FOR THAT, INSTEAD OF JUST A BUNCH OF NAMES. THERE WAS ONE INSTANCE AND PROBABLY MORE WHERE A COUNTY RECORDER SAID LISTEN, THIS PERSON STILL LIVES HERE. THEY LIVE DOWN THE STREET FROM ME. THEY ARE MY NEIGHBOR. I'M NOT TAKING THEM OFF. AND APPARENTLY THERE WAS A CONFRONTATION WITH MR. SPENCER.
RACHEL LEINGANG: THIS IS A HARSHLY WORDED LETTER. HE WAS RISING TO THE LEVEL OF ABUSE, THAT THEY CALLED HIM INCOMPETENT. THE SITUATION WAS DIRE. YOU DON'T WRITE A LETTER LIKE THAT AND NOT EXPECT SOME SIGNIFICANT CHANGES. I'M GUESSING THE COUNTY RECORDERS THEY ARE EXPECTING CHANGE. THEY THREW THIS OUT THERE KNOWING THAT IT IS GOING TO GO PUBLIC.
TED SIMONS: PURGING THE VOTER ROLLS, LEGALLY THERE HAS TO BE A REASON. THE REPORTER IN HEWLETT COUNTY SAID THERE WASN'T A REASON AND WAS TOLD TO DO IT THREE TIMES.
BOB CHRISTIE: RIGHT. AND THEY WERE JUST TOLD TO JUST DO IT…THEY ARE TRYING TO FIGURE OUT WHY THE REASON WASN'T THERE. THE SECRETARY OF STATE SPOKESMAN TOLD ME YESTERDAY, LISTEN, WE DON'T THINK THERE'S A PROBLEM, BUT WE ARE LOOKING INTO IT. AS FAR AS MR. SPENCER IS CONCERNED, MR. RODRIGUEZ IN TUCSON SAID NUMBER ONE REAGAN HAS BEEN M-I-A. SHE HASN'T BEEN AROUND, SHE NEEDS TO TAKE CHARGE…WE CAN'T HAVE HER IN THE BACKGROUND. SHE NEEDS TO TAKE CHARGE OF HER EMPLOYEE. MR. SPENCER IS NOT TALKING. WE'LL SEE WHAT HAPPENS.
TED SIMONS: WE WOULD GO FOR YEARS WITHOUT MENTIONING THE SECRETARY OF STATE'S OFFICE. NOW IT SEEMS THERE IS CONSTANT CONVERSATION GOING ON…WHAT'S GOING ON?
JEREMY DUDA: I'M SURE MICHELLE REAGAN WOULD GO BACK TO THOSE DAYS. THERE HAVE BEEN A LOT OF STUMBLINGS AND HICCUPS SINCE MICHELLE REAGAN TOOK OFFICE. MANUALS THAT GO TO COUNTY. ERIC SPENCER HIMSELF HAS BEEN IN THE CENTER. HE'S BEEN A LIGHTNING ROD HERE. HE DIRECTED THE CAMPAIGN FINANCIAL LAW LAST YEAR. HE DECLARED THEY WOULD STOP ENFORCING A NOTIFICATION OF HIT PIECES BY MAIL WHICH SECRETARY REAGAN WALKED BACK ON THIS TABLE… SAYING THEY WOULD START ENFORCING THIS AGAIN. PART OF IT YOU CAN ATTRIBUTE TO LEARNING IN THE OFFICE, BUT IT'S BEEN A COUPLE OF YEARS. I DON'T REMEMBER SEEING THESE THINGS WITH JAN BREWER. THERE ARE THINGS THAT NEED TO BE FIXED OBVIOUSLY. WITH HER OWN ELECTION COMING UP IN A COUPLE OF YEAR, PROBABLY WANTS TO GET ON THAT.
BOB CHRISTIE: THE COUNTY OFFICE, THERE ARE THREE OR FOUR NEW ONES. IF THEY JUST GOT ELECTED MOST HAVE WORKED THERE A LONG TIME. THERE IS NOBODY IN THE SECRETARY OF STATE'S OFFICE. THEY CLEANED HOUSE WHEN SHE CAME IN. YOU LOST A LOT OF EXPERIENCE. YOU HAVE PEOPLE THAT HAVE AN AGENDA WANT TO DO SOMETHING AND MANY DON'T HAVE EXPERIENCE AND THEY HAVE RUFFLED FEATHERS. IT WAS AN AMAZING LETTER.
TED SIMONS: YEAH IT REALLY WAS. WHEN WE RETURN, LAWMAKERS SAY THEY WANT THEIR MILEAGE REIMBURSEMENT INCREASED. THAT'S NEXT.
TED SIMONS: ALL RIGHT, RACHEL, LAWMAKERS AND THEIR CARS. THIS SEEMS TO BE AN ONGOING BATTLE. NOW WE FIND OUT THAT LAWMAKERS WOULD LIKE TO SEE THEIR MILEAGE REIMBURSEMENT INCREASED. OF COURSE THEY WANT ALL OTHER STATE WORKERS TO GET AN INCREASE AS WELL, CORRECT?
RACHEL LEINGANG: NO, JUST FOR THEM. UNFORTUNATELY FOR EVERYONE ELSE..THIS STEMS FROM LAST YEAR ABOUT HOW FORMER HOUSE SPEAKER GOWEN USED THE STATE FLEET AND A COMBINATION OF MILEAGE AND PER DIEM AND EVENTUALLY HAD TO PAY BACK $12,000 TO THE STATE. THERE WERE GLARING HOLE IN THE STATE TRAVEL POLICY THAT ALLOWED FOR THIS TO HAPPEN. CURRENT SPEAKER WANTS TO GO IN AND CREATE A NEW POLICY. AHEAD OF THE NEW POLICY, HE'S ASKING FOR THE MILEAGE REIMBURSEMENT TO GO UP NINE CENTS A MILE. TIE IT TO THE FEDERAL RATE.
TED SIMONS: OKAY TIE IT TO THE FEDERAL RATE, BUT NOT ALL STATE WORKERS JUST LAWMAKERS?
RACHEL LEINGANG: NO IT WOULDN'T BE FOR AGENCIES. IT WOULDN'T BE FOR THE PEOPLE THAT TRAVEL FOR DCS OR ANYTHING LIKE THAT.
TED SIMONS: JEREMY, THIS HAS THE SUPPORT OF EVERYONE AT THE CAPITAL.
JEREMY DUDA: THEY ALL DRIVE TO WORK. THESE FOLKS HAVE NOT HAD A PAY RAISE IN A LONG TIME. THE VOTERS REJECT AN INCREASE. WHAT DO YOU DO WHEN THE VOTERS WON'T GIVE YOU A RAISE? INCREASE IT THIS WAY, MILEAGE, PER DIEM. THAT'S MORE MONEY IN YOUR POCKET.
TED SIMONS: IS IT THAT THE STATE DOESN'T COME OUT OF THE GENERAL FUND. THE HOUSEAND SENATE BUDGETS WILL PAY FOR THIS?
BOB CHRISTIE: PEOPLE IN THE HOUSE AND SENATE SAY THEY'LL ABSORB THIS IN THEIR BUDGET. IT'S MULTIMILLION DOLLARS. DON'T QUOTE ME FOR THE NUMBERS BUT THEY CAN ABSORB THIS. I DID THE MATH. IT'S GOING TO COST ABOUT $65,000 A YEAR MORE. THIS IS FOR THE 90 LAWMAKER, 60 IN THE HOUSE AND 30 IN THE SENATE. HE SAYS LISTEN, THIS IS NOT ABOUT THE FOLKS THAT LIVE IN PHOENIX. IT'S ABOUT THE FOLKS WHO LIVE IN KINGMAN OR DOWN IN…COUNTY OR COCHISE COUNTY. IT'S A COMMUTE TO WORK EVERY WEEK. THEY ARE JUST LOSING MONEY. THEY ARE GETTING $24,000 A YEAR. IT'S THE RIGHT THING TO DO. THE DEMOCRATS ARE ONBOARD. SENATOR KATY HOBBS IS ONBOARD.. THE RURAL MEMBERS NEED THIS. YOU NEED TO HAVE ENOUGH COMPENSATION TO WHERE YOU AE NOT HAVING TO PAY TO BE A LAWMAKER.
RACHEL LEINGANG: THAT, AND IF YOU GET BETTER PAY THERE IS LESS INCENTIVE TO CHEAT THE SYSTEM. DAVID GALLOWAY IS UNDER INVESTIGATION FROM LAST SESSION. IF YOU ARE GETTING A BETTER RATE FOR YOUR MILEAGE, THERE IS NO REASON TO GO AROUND THE FORM ALWAYS TO GET MORE MONEY.
JEREMY DUDA: AND THEY ARE CRACKING DOWN IN TANDEM WHILE THEY REDUCE THE RATES AND TRY TO ENSURE THE THINGS DURING THE GOWEN ERA, TAKING STATE CARS AND DRIVING OUT OF STATE IN THE CASE OF LAWMAKERS, SERGEANT IN ARMS DRIVING THEM AROUND THE STATE, THAT LOOKS BAD. ESPECIALLY WHEN YOU ARE RUNNING FOR CONGRESS.
BOB CHRISTIE: SENATORS DON'T DO THIS. THEY HAVEN'T FOR YEARS. THE HOUSE DID. MEZNER SAID I APPROVED ONE IN THE LAST MONTH. THAT WAS THE MAJORITY LEADER STAFF HAD TO GO TO TUCSON. IT'S RARE AND RARER UNDER MY WATCH FOR PEOPLE TO GET A STATE CAR.
TED SIMONS: YEAH, THE IMPACT OF THE GOWEN YEARS.
TED SIMONS: ALRIGHT, JEREMY…SCHOOL VOUCHERS. WE TALK ABOUT EDUCATION MONDAY ON THIS PROGRAM. WE TALK ABOUT EDUCATION A LOT. ALL OF THIS BUSINESS, THE TAX CREDIT, THE WHOLE NINE YARDS, THE IDEA OF THE VOUCHER FUNDING EXPANDING, THEY ARE AT A CERTAIN POINT RIGHT NOWPARENTS USE THE MONEY AND FOR A CERTAIN CLASS OF STUDENTS AND PEOPLE. THERE IS A MOVE TO UNIVERSAL VOUCHER FUNDS?
JEREMY DUDA: SURE. THIS IS AN EXPONENTIAL INCREASE IN THE SYSTEM. THE NUMBER OF STUDENTS IS CAPPED AT 5500, DISABLED STUDENTS, KIDS WHO ARE IN DNF SCHOOLS, TRIBAL KIDS. EVERY YEAR YOU SEE THEM TRY TO EXPAND, TRIBES EXPANDED LAST YEAR.
TED SIMONS: EXPLAIN HOW IT WORKS. WHAT ARE WE TALKING ABOUT?
JEREMY DUDA: IF YOU GET INTO THE EDUCATION SCHOLARSHIP ACCOUNT, YOU PULL YOUR KID OUT OF A PUBLIC SCHOOL. YOU GET A CERTAIN AMOUNT OF MONEY, BASICALLY THE MONEY THAT WOULD HAVE G.O.P. TO THE CHILD, YOU CAN USE THAT FOR TUITION IN A PROVIDE SCHOOL, FOR A LOT OF THINGS, BUT PRESUMABLY MOSTLY FOR TUITION. THE SENATOR DEBBIE LUCIA WANTS TO EXPAND THIS TO EVERY KID IN THE STATE, MORE THAN A MILLION KIDS, I BELIEVE, A DRAMATIC INCREASE. THEY HAVE TRIED IT BEFORE, AND IT IS NOT HAS GONE ANYWHERE BUT THEY ARE TRYING IT AGAIN.
BOB CHRISTIE: EVERY YEAR THERE ARE TWO OR THREE VOUCHER BILLS. EVERY YEAR A BIGGER GROUP OF PEOPLE, MILITARY, LAST YEAR, TRIBES. EVERY WHERE THEY TRY TO MAKE IT UNIVERSAL ANDTHERE IS A CAP. IT'S LIKE 5,000 -- 5500 STUDENTS WHO CAN GET THESE BUT IN 2020 THAT GOES AWAY. THE GOAL OF THE SCHOOL CHOICE FOLKS IS TO HAVE THE ABILITY FOR BACKPACK FUNDING, WHICH IS WHERE I HAVE A KID. THE STATE PROVIDES $8,000 A YEAR IN FUNDING FOR THAT KID. STICKS IT IN THE BACKPACK, TAKE IT TO THE CHARTER SCHOOL, HOMESCHOOL, PAROCHIAL SCHOOL, CATHOLIC SCHOOL, ANY OTHER PLACE. IT SHOULD BE THE PARENT'S CHOICE. AND THAT'S THEIR PHILOSOPHY. WITH THE NEW PRESIDENT, WE MAY SEE SOMETHING FROM THE CONGRESS, IN THIS TYPE OF THING.
RACHEL LEINGANG: LAST SESSION THERE WAS A HOLD THE LINE ON VOUCHERS BECAUSE YOU HAVE A TENUOUS RELATIONSHIP BETWEEN THE SCHOOL GROUPS, THE ALPHABET SOUPS, ADVOCATES FOR PUBLIC EDUCATION AND THE GOVERNOR. THEY WERE ALL ONBOARD BUT IT SEEMED FRAGILE. THERE WAS NOT A LOT OF MOVEMENT ON VOUCHERS LAST YEAR BECAUSE OF THAT ELECTION THAT HAPPENEDED AFTER SESSION. THIS YEAR THE ELECTION IS PASSED. I THINK IT'S MORE LIKELY YOU COULD SEE MOVEMENT HERE THAN LAST YEAR.
TED SIMONS: AND THE CAP YOU MENTIONED, IT'S 5500 KIDS, HALF OF A PERCENT OF THE STUDENTS. 5500 NOW. BUT THIS PLAN, THIS BILL WOULD GRADUALLY REDUCE THE CAP UP TO 2020 WHEN IT'S ALL GONE. THIS BILL ALMOST, THE IDEA IS, ONCE THE CAP HITS, WE'LL BE READY.
JEREMY DUDA: SURE. SCHOOL DISTRICTS, PUBLIC EDUCATION ADVOCATES. WHAT THESE PEOPLE SEE WHEN THEY LOOK AT THIS IS A FLOOD OF STUDENTS GOING OUT OF THE SCHOOLS AND MORE IMPORTANT TO THEM, A FLOOD OF FUNDING AWAY FROM THE PUBLIC K-12 SCHOOLS. IF THIS OPENS UP LIKE THAT, WHO KNOWS WHAT HAPPENS TO THE FUNDING AT A TIME SCHOOLS ARE SCRAMBLING TO GET MORE MONEY, THIS WOULD CERTAINLY WOULD RESULT IN LESS.
BOB CHRISTIE: DEMOCRATS PROPOSE VOUCHERS, LISTEN, THE ONLY PARENTS THAT CAN USE VOUCHERS ARE THE ONES THAT ARE RELATIVELY HIGH INCOME ALREADY. IF THEY ARE GOING TO A PRIVATE SCHOOL, THE STATE MONEY IS NOT ENOUGH TO PAY FOR IT. THERE ARE CHARTER SCHOOLS THEY CAN GO TO. MOST PARENTS SEND THEIR KID TO THE NEIGHBORHOOD SCHOOL.
TED SIMONS: 85%?
BOB CHRISTIE: 85%. YOU SEND YOUR KID OFF TO SCHOOL. HE WALKS SIX BLOCKS TO HIGH SCHOOL OR WHATEVER. THEY ARE WORRIED THAT THEY ARE GOING TO SIPHON ENOUGH MONEY OUT OF SCHOOLS TO WHERE ALL THAT'S LEFT THE PEOPLE THAT NEED MORE ATTENTION ARE NOW STARVED FOR RESOURCES.
TED SIMONS: IF THIS MAKES THE GOVERNOR'S DESK, IS IT SOMETHING HE WOULD SIGN?
RACHEL LEINGANG: HE SIDESTEPPED THAT QUESTION. HE'S A PROPONENT OF SCHOOL CHOICE AND A FAN OF EXPANSION, A UNIVERSAL EXPANSION IS A PRETTY BIG DEAL. IF IT'S INCREMENTAL, A BILL HALF WAY THERE OR PART OF IT, THAT SEEMS LIKE A MORE LIKELY THING FOR HIM TO SIGN. FULL UNIVERSAL? I DON'T KNOW HE'S NOT SURE WHAT HE WOULD SIGN ON THAT.
BOB CHRISTIE: I TALKED TO HIM YESTERDAY. HE SAID ANYTHING TO GIVE PARENTS MORE CHOICE, I'M FOR THAT. IF HE VETOED IT, IT WOULD HURT HIS BASE AND HE'S UP FOR ELECTION. IF YOU ARE REALLY CONCERNED ABOUT IT YOU CALL THE SPEAKER OF THE HOUSE AND SAY YOU DO NOT SIGN THAT.
JEREMY DUDA: OR YOU REACH OUT TO THE BILL MAKERS AND TONE IT DOWN. UNIVERSAL VOUCHER, THAT'S A DRAMATIC STEP. MAYBE FIND A LESS DRAMATIC STEP, NEGOTIATE SOMETHING THE GOVERNOR'S OFFICE CAN LIVE WITH, THAT THE ALPHABET SUPERS CAN'T LIVE WITH IT BUT WON'T COMPLAIN AS LOUDLY. THAT YOU FIND THE HAPPY MEDIUM.
TED SIMONS: OR YOU FIND AN INCREMANTAL INCREASE IN TEACHER SALARIES PUT TOGETHER WITH SOMETHING LIKE THIS.
RACHEL LEINGANG: IT DOESN'T LOOK GOOD TO GIVE TEACHERS 2% OVER FIVE YEARS AND TAKE THIS OUT OF THERE. HE'S GOTTEN A LOT OF PUSH BACK ON THAT SMALL TEACHER RAISE.
JEREMY DUDA: DUCEY REJECTED AN ORDER TO PUT MORE MONEY INTO THE TEACHER CORPORATE TUITION TAX CREDITS. HE SAID WE ARE NOT MAKING CHANGES. IT'S STAYING AS IT IS.
TED SIMONS: ALL RIGHT, THANK YOU. MONDAY ON "ARIZONA HORIZON," WE'LL LEARN MORE ABOUT WHY ARIZONA'S COUNTY RECORDERS ARE NOT PLEASED WITH THE SECRETARY OF STATE'S' OFFICE. AND WE'LL HEAR AN EDUCATION COALITION'S IDEAS ON THE FUTURE OF SCHOOL FUNDING. THAT'S MONDAY AT 5:30 AND AGAIN AT 10:00, ON THE NEXT "ARIZONA HORIZON." TUESDAY: WE'LL SEE HOW THIS WINTER'S WET WEATHER IS AFFECTING THE STATE'S RESORVOIR LEVELS. WEDNESDAY: A LOOK AT THE CONFLICT BETWEEN AMERICAN INDIAN SOVEREIGNTY AND E-COMMERCE. THURSDAY: JOIN US FOR A ONE-ON-ONE INTERVIEW WITH GOLF CHANNEL ANALYST, AUTHOR AND SCOTTSDALE RESIDENT BRANDEL CHAMBLEE. AND FRIDAY: IT'S THE JOURNALISTS' ROUNDTABLE.
TED SIMONS: THAT'S IT FOR NOW. I'M TED SIMONS. THANKS FOR JOINING US. YOU HAVE A GREAT WEEKEND.

In this segment:
Rachel Leingang: Arizona Capitol Times; Bob Christie: Associated Press; Jeremy Duda: Arizona Capitol Times
SPOTLIGHT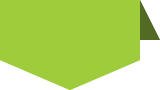 STAY in touch
with
azpbs.
org
!
Subscribe to Arizona PBS Newsletters: