Join Arizona Horizon as three local journalists discuss the week's big headlines.
Transcript:
TED: COMING UP NEXT ON "ARIZONA HORIZON," JOURNALISTS' ROUNDTABLE. A LOOK AT NEW POLLING DATA ON THE U.S. SENATE RACE. AND FINAL NUMBERS ON THE STATE'S PRIMARY ELECTION SHOW A RECORD TURNOUT OF VOTERS. THOSE STORIES AND MORE NEXT ON THE JOURNALISTS' ROUNDTABLE.

TED: GOOD EVENING, AND WELCOME TO "ARIZONA HORIZON" JOURNALISTS' ROUNDTABLE. I'M TED SIMONS, JOINING US DIANNA NANEZ OF "THE ARIZONA REPUBLIC," STEVE GOLDSTEIN OF KJZZ RADIO AND KATIE CAMPBELL OF "ARIZONA CAPITOL TIMES". NEW POLLS SHOW THE RACE FOR U.S. SENATE BETWEEN DEMOCRAT KYRSTEN SINEMA AND REPUBLICAN MARTHA McSALLY IS A TOSS-UP FOR NOW.

NANEZ: FOR NOW.

TED: YES.

NANEZ: SO THERE'S BEEN A SERIES OF POLLS FROM FOX NEWS TO DATA ORBITAL THAT HAVE SHOWN THAT LIKELY VOTERS ARE WITHIN THAT MARGIN OF ERROR. THREE PERCENTAGE POINTS HERE, FOUR PERCENTAGE POINTS THERE. IF I REMEMBER CORRECTLY, SINEMA UP IN A COUPLE OF FOX NEWS INCLUDING SINEMA UP BY A FEW POINTS. THE BOTTOM LINE IS FOR NOW AND THE DEAD HEAT SCENARIO, BY DEAD HEAT THEY'RE SAYING ADS WHICH WE SAW A PINK TUTU ADD, COULD PUSH THAT UP AND DOWN. IT IS A VERY TIGHT RACE. EVERYBODY IS EXPECTING TO SEE A FLURRY OF MILLIONS OF DOLLARS TO PUSH THE PERCENTAGE POINTS ONE WAY OR THE OTHER.

TED: DATA ORBITAL SINEMA 4.3, McSALLY 3, AND FOX NEWS, SINEMA 3 POINT -- GOODNESS GRACIOUS, THIS IS A DEAD HEAT.

GOLDSTEIN: EXPECTED IT TO BE CLOSE. PEOPLE SAY SINEMA IS THE FAVORITE. SHE IS A LITTLE BIT MORE OF AN ACCOMPLISHED LAWMAKER, PLAYED THE INDEPENDENT MIDDLE CARD VERY WELL BUT THE REGISTRATION IS VERY MUCH WITH REPUBLICANS. TED ONE THING ABOUT THE DATA ORBITAL POLL IS THE POLLS LOOKING AT IT FROM A STANDPOINT REALLY GOOD DEMOCRATIC TURNOUT. TALKING ABOUT THE BLUE WAVE A LOT. IT WILL HOLD ENOUGH TO COUNTER THE TUTU AD, FOR EXAMPLE.

TED: ARE WE SURPRISED BY THE NUMBERS?

CAMPBELL: I'M NOT. LIKE STEVE MENTIONED, SINEMA IS PLAYING TO THE MODERATE FOLKS, THAT'S WHERE SHE'S ABLE TO BRIDGE A GAP AND A YEAR THAT'S MOST IMPORTANT ESPECIALLY, BUT IT'S A VERY STRANGE POLITICAL CLIMATE. WE HAVE A LOT OF FOLKS EVEN ON THE REPUBLICAN SIDE WHO MIGHT BE FLEEING THE PRESIDENT FOR EXAMPLE, AND THAT'S SOMEONE THAT MARTHA McSALLY TRIED TO ALIGN HERSELF WITH WHEREAS OTHER STATEWIDE CANDIDATES LIKE DOUG DUCEY ARE MORE CAREFUL TOEING THAT LINE.

TED: SHE TRIED TO DISTANCE HERSELF FROM PRESIDENT TRUMP. COULD SHE ONCE AGAIN START INCHING AWAY?

NANEZ: I THINK IT'S GOING TO BE VERY DEPENDENT ON THE DAY-TO-DAY NEWS FLASH. WE SAW MANAFORT TODAY IN THE NEWS, AND SEEING NATIONALLY WITH CANDIDATES WHO ARE TRYING TO WEIGH HOW CLOSE SHOULD I BE WITH TRUMP, MANO-A-MANO WITH THE PRESIDENT. THERE IS DECENT SUPPORT, SHE FEELS I'VE STARTED GOING DOWN THE DIRECTION, PULL THE POOL OF VOTERS THAT HE PULLED OUT, MAYBE THEY DIDN'T VOTE EVERY TIME IN THE ELECTION. AS KATIE SAID, WE'RE LOOKING AT THIS GROUP OF PEOPLE WE NEED TO BRING TO THE POLLS THAT DON'T TRADITIONALLY ALWAYS GO.

TED: AND YET YOU PULL THE GROUP OF TRUMP SUPPORTERS OUT, YOU PERHAPS PUSH AWAY THE NEVER-TRUMP REPUBLICANS.

GOLDSTEIN: ABSOLUTELY. OF COURSE WE'VE HEARD ABOUT REPUBLICAN WOMEN, MODERATE REPUBLICAN WOMEN, NOT EVERY WOMAN IS A MODERATE AND MUCH LESS PASSION INVOLVED WITH ANY OF THE CANDIDACIES. IT'S INTERESTING TO SEE WHETHER KYRSTEN SINEMA CAN PULL SOME OF THEM. TED I AM ASLO CURIOUS ABOUT HOW MUCH MARTHA McSALLY EMBRACES THE SENATE WHEN HE COMES TO PHOENIX SOMETIME THIS MONTH, IS SHE GOING TO COZY UP, IS SHE GOING TO TRY TO PLAY IT LIKE DOUG DUCEY, WHICH IS HEY NICE TO SEE YOU, BUT I'M BACK HERE.

TED: THE THING IS WE JUST DON'T KNOW. LOOK AT TODAY YOU HAVE THE MANAFORT, FROM DAY TO DAY, YOU DON'T KNOW.

CAMPBELL: EVERYTHING CHANGES. THAT'S WHY WE ARE HERE. WE HAVE TO KEEP UP WITH THESE THINGS. VOTERS GET WHIPLASH, HARD FOR THEM TO KEEP UP. THEY HAVE TO FOCUS ON THE ISSUES AT THIS POINT. ONE THING TO HAVE POLITICAL IDENTITY OUT THERE, BUT HIT HOME ON THE ISSUES THAT MATTER MOST.

TED: WHAT ABOUT THE ADS, YOU TALKED ABOUT THE ADS, THEY'RE OUT THERE, AND WE'RE STARTING TO SEE THEM AND WE'RE GOING TO SEE A WHOLE LOT MORE AS TIME GOES BY, HOW EFFECTIVE ARE THEY? WE SEE SINEMA IN A PINK TUTU, WHERE ARE WE GOING WITH THE THINGS?

NANEZ: EFFECTIVE IN THE MOMENT. THEY'RE EFFECTIVE IN THAT FLASH OF THE LIGHT FOR THAT AS LONG AS THE NEXT CAMPAIGN AD COMES OUT. INTERESTING THING HERE IS THAT YOU HAVE VOTERS THAT HAVE AN UNDERSTANDING GIVEN THE HISTORY OF MANY FEMALE GOVERNORS WHAT IT MEANS TO HAVE THE FIRST TWO WOMEN RUNNING IN THIS RACE IN ARIZONA. THEY'RE PAYING ATTENTION VERY CLOSELY. NOT ONLY TO THE ADS. WHAT I THINK THAT STEVE SAID THERE IS A SLIGHT ADVANTAGE FOR SINEMA, THE MORE SEASONED. I WOULD GO BEYOND TO SAY WHEN YOU TALK TO VOTERS AND TRYING TO GET TO THE MODERATE REPUBLICAN AND SWAY THEM TO LEAVE THEIR PARTY AND GO FOR HER IS THAT SHE SPENT YEARS NOW TRYING TO BUILD HERSELF AS THIS PERSON THAT WOULD GO AGAINST THE DEMS. THAT WOULD PUT HERSELF OUT THERE YEAR AFTER YEAR TO GET LEGISLATION PASSED FOR THE TREND. IT'S GOING TO BE VERY INTERESTING TO SEE.

TED: BUT THIS IS AFTER YEARS OF BEING CONSIDERED TO THE FAR LEFT AS A STATE LAWMAKER. IT'S REALLY FASCINATING. PIVOTING IS ENOUGH TO MAKE YOU DIZZY.

GOLDSTEIN: THE ADS ARE WILD. ONE AD WHERE SHE IS AN OLD LEGISLATIVE SESSION AND TALKING ABOUT HOW THERE ARE CERTAIN WOMEN OR GIRLS OF A CERTAIN AGE WHO MIGHT LOOK OLDER, SHE'S BEING PORTRAYED AS SOMEONE WHO DEFENDED MURDERERS, SHE WAS OKAY WITH CHILD MOLESTATION. IT'S LIKE WE'RE -- THE OLD JOKE IS WE'RE GOING TO FIND OUT SHE DOESN'T LIKE PUPPIES. IT'S SO ABSURD, MOST VOTERS ARE NOT GOING TO KNOW WHAT TO BELIEVE AND WE'RE IN THE FIVE TO SIX PERCENT TRULY UNDECIDED. ARE THEY GOING TO SAY THE ADS ARE RIDICULOUS OR ARE THEY GOING TO SAY ONE IS A FIGHTER PILOT AND ONE IS IN A PINK TUTU.

TED: THAT'S A REALLY GOOD POINT WHEN IT COMES TO ADS, I HAVE WAITED I GUESS MY ENTIRE LIFE AND I WILL WAIT FOREVER, FOR THE GENERAL PUBLIC AND THEY VOTING PUBLIC TO LOOK UPON POLITICAL ADS AND JUST SAY THAT'S B.S.. WHEN YOU SEE AN AD SAYING SOMETHING, GEE, SO AND SO SUPPORTS CHILD KILLERS, YOU DON'T -- YOU LOOK AT WHO'S PUTTING THE AD OUT AND GO I'M AGAINST THAT PERSON. ISN'T EVERYONE MORE SAVVY WITH SOCIAL MEDIA. SO SHARP AND QUICK, THESE ADS STILL WORK?

CAMPBELL: I THINK IF THERE WAS EVER A YEAR WHERE THE VOTERS ARE DISCERNING, IT'S THIS ONE. PEOPLE WHO AREN'T TRADITIONALLY INVOLVED IN THE POLITICAL SYSTEM TAKE AN INTEREST. RED FOR ED, FOR EXAMPLE, THOUSANDS SHOWED UP AND DIDN'T JUST PROTEST OUTSIDE OF THE CAPITOL BUT SAT IN ON BUDGET HEARINGS AND POLICY HEARINGS AND HAVE PLAYED A ROLE IN EDUCATING THEMSELVES AND BETTER UNDERSTANDING THESE THINGS. THAT DOESN'T JUST STOP AT SUPERINTENDENT'S RACE OR THE GOVERNOR'S RACE, THAT'S GOING TO EXTEND TO EVERY RACE THIS YEAR.

NANEZ: LET'S THINK ABOUT THE McCAIN FACTOR. WE SPENT THE PAST YEAR WATCHING A BELOVED SENATOR OF ARIZONA TALK OVER AND OVER AND USE AND PLAN HIS FUNERAL FOR THIS TYPE OF STATESMANSHIP AND TO TURN AWAY FROM THAT TYPE OF POLITICS. THERE IS THE POTENTIAL BUT THE ADS COULD BACKFIRE, YOU COULD GO TOO FAR.

GOLDSTEIN: ONE THING I FOUND INTERESTING AND SPEAKING TO CONSULTANTS ABOUT THIS, WATCH CLOSELY AS TO WHERE THE ADS COME FROM. BECAUSE AT THEIR BEST, SINEMA AND McSALLY MAKE A POSITIVE DIFFERENCE POTENTIALLY IN THE SENATE, BUT NATIONAL REPUBLICAN CONGRESSIONAL CAMPAIGN COMMITTEE, ALL THE ALPHABET GROUPS THAT WE SEE ADS FROM, THEY'RE THE ONES HITTING ESPECIALLY BELOW THE BELT ON THIS.

TED: DO PEOPLE CARE WHERE THE ADS COME FROM?

GOLDSTEIN: REMEMBER, THAT WAS THE THING WITH PUTTING AT THE END, I'M SO AND SO AND APPROVE THIS MESSAGE. THAT IS SUPPOSED TO MAKE A DIFFERENCE. I DON'T KNOW. AND THE WAY PEOPLE WATCH TV, AND KATIE IS THE YOUNGEST MEMBER OF THE PANEL. I'M ONE WHO WATCHES REGULAR TELEVISION AND SEES COMMERFCIALS BUT A LOT OF YOUNG PEOPLE DON'T.

TED: LET'S TALK ABOUT THE YOUNGER PEOPLE, YOU ARE SUPPOSED TO BE SAVVY, YOU ARE NOT SUPPOSED TO BE OH…

CAMPBELL: WE HAVE DIGITAL ADS TO REACH THE YOUNGER AUDIENCE, BUT YES I WOULD LIKE TO THINK THAT BECAUSE MY GENERATION IS MORE VERGED IN USING THE TOOLS AT OUR DIGITAL FINGERTIPS, MAYBE TAKE THE EXTRA SECOND OR TWO TO FIND OUT. BUT IT'S A MATTER OF IS THAT GENERATION AS ACTIVE IN THE POLITICAL PROCESS, THAT'S A HARD LINE TO TOE.

TED: LAST QUESTION ON THIS, DO YOU THINK SOMETHING THAT ONE OF THE CANDIDATES WILL SEPARATE HERSELF FROM THE OPPONENT? OR WILL THIS BE NIP AND TUCK ALL THE WAY?

NANEZ: I THINK IT WILL BE NIP AND TUCK ALL THE WAY. I THINK IT'S WHAT WE'VE SEEN IN THE PAST ELECTION. WHAT WE'VE SEEN ACROSS OUR PRIMARIES. THIS IS A COUNTRY THAT'S DIVIDED. IT HAS BEEN NIP AND TUCK FOR MANY OF THESE HIGH-PROFILE RACES.

TED: STEVE, COULD BOMBSHELL HAPPEN? BACK IN WASHINGTON, WHO KNOWS WITH THE TRUMP THING? COULD SOMETHING HAPPEN WHERE A WAVE IN EITHER DIRECTION SEPARATES THIS RACE?

GOLDSTEIN: I DON'T SEE A WAVE TED. WATCH HOW CLOSELY McSALLY EMBRACES TRUMP. I DON'T SEE ANY OF THEM MAKING A MISSTEP, THEY ARE IN THEIR PERSONAS WHERE, THEY'RE AT. AND SINEMA IS AMAZING AT STAYING ON POINT AND McSALLY IS GOING TO COME ACROSS AS VERY GENUINE. I'M WAITING IN OCTOBER WHEN THEY'RE SITTING IN THE STUDIO.

TED: WHAT DO YOU THINK?

CAMPBELL: YOU KNOW I THINK THE BOMBSHELL WOULD HAVE TO BE PRESIDENT TRUMP HIMSELF. IT WOULD PUT McSALLY IN AN AWKWARD POSITION. DO I STAND BEHIND THE PRESIDENT OR SAY THAT WAS AN OVERSTEP OR SOMETHING LIKE THAT.

TED: THAT COULD BE A SEPARATOR RIGHT THERE.

CAMPBELL: I THINK IT COULD BE.

TED: YEAH. ALL RIGHT, SUPERINTENDENT OF PUBLIC INSTRUCTION WE HAD A DEBATE LAST NIGHT. A RECENT POLL OH PREDICTED, THAT RACE IS A DEAD HEAT AMONG TWO CANDIDATES THAT ARE BOTH SURPRISES.

NANEZ: YES, VERY MUCH SO. SO THAT PEOPLE NEW RIGGS HAD A REPUTATION, PEOPLE KNEW RIGGS HAD EXPERIENCE, THINKING INCUMBENT, DIANE DOUGLAS IS GOING TO MAKE IT THROUGH. SHE'S HAD THE CRITICISM, BUT SHE'S GOING TO FLY THROUGH. IT DID NOT HAPPEN, AND NOBODY EXPECTED HER TO BE ABLE TO GO FORWARD AND BE ABLE TO BEAT OUT SCHAPIRA. WHEN YOU HAVE THE TWO PEOPLE THAT ARE NOW AT THIS FRONT AND CENTER AND TO HAVE THEM, I THINK WASN'T IT ONLY LIKE TWO PERCENTAGE POINTS, 1.7 PERCENTAGE POINTS APART FROM EACHOTHER. WE WERE TALKING ABOUT A DEAD HEAT WITH SINEMA AND McSALLY. NOW TWO VERY DIVERGENT CANDIDATES, WHEN KATIE TALKS ABOUT RED FOR ED, THIS RACE IS RED FOR ED ALL OVER IT.

TED: AND UNDECIDED IS THE BIG WINNER IN THE RACE.

GOLDSTEIN: SHE'S AT LEAST 18%.

TED: CLOSE TO 20, YEAH.

GOLDSTEIN: THIS IS A STRANGE RACE BECAUSE I THINK DIANNA SAID IT VERY WELL. MANY OF US THOUGHT DAVID SCHAPIRA WOULD WIN ON THE DEMOCRATIC SIDE. A LITTLE BIT BETTER KNOWN. FORMER STATE LAWMAKER AND CATHY HOFFMAN SEEMS MORE HUMBLE, SOMEONE WHO MAY HAVE BEEN A GRASSROOTS MOVEMENT WHICH IS ATTRACTIVE TO A LOT OF PEOPLE AND FRANK RIGGS, THOUGH HE WAS A GUBERNATORIAL CANDIDATE, I DON'T THINK PEOPLE THINK OF HIM AS EDUCATOR, SOMEONE WHO MOVED HERE BECAUSE HE WANTED TO TAKE ADVANTAGE OF CHARTER SCHOOL SITUATION, WHATEVER IT MAY BE. THIS IS A HARD ONE TO PREDICT BECAUSE REPUBLICANS HAD THE REGISTRATION ADVANTAGE, DEMOCRATS HAD THE MOMENTUM. IT'S GOING TO COME DOWN TO WHICH ONE CAN SEPARATE. BASED ON WATCHING THE DEBATE LAST NIGHT, I DIDN'T SEE MUCH OF A SEPARATION.

TED: THAT'S A GOOD POINT, THERE WASN'T A HECK OF A LOT OF SEPARATION, REPUBLICAN GOING AFTER CHARTERS AND FOR PROFIT CHARTERS IN PARTICULAR. THE DEMOCRAT NOT NECESSARILY ATTACKING FOR CHARTERS LIKE YOU EXPECT. THERE'S NOT A HECK OF A LOT OF DIFFERENCE.

CAMPBELL: I MODERATED THE DEBATE BETWEEN THEM WEDNESDAY AS WELL, AND I WAS LISTENING TO THEM, THE ANSWERS ARE SO SIMILAR IN A LOT OF WAYS. RIGGS SAID HE'S A NO ON PROPOSITION 305 TO EMPOWER SCHOLARSHIP ACCOUNTS. HE'S NOT ALONE IN THAT CAMP BUT STILL. THEY ARE CIVIL, STICKING TO THE ISSUES, AND I THINK WHAT IT'S GOING TO COME DOWN TO IS THE LEGISLATOR VERSUS EDUCATOR EXPERIENCE. RIGGS ADMITS TO A LOT OF THE ISSUES WE SEE IN THE PUBLIC EDUCATION SYSTEM THAT FOLKS WHO WOULD SUPPORT HOFFMAN ARE GOING TO LOOK FOR IN A CANDIDATE. THEY HAVE A R AND A D NEXT TO THEM.

TED: THE POLLS SHOW RIGGS SLIGHTLY AHEAD IN RURAL AREAS. DIANE DOUGLAS WON EVERY COUNTY EXCEPT THE BIGGEST ONES IN ARIZONA AND WON THAT RACE AGAINST DAVID GARCIA FOUR YEARS AGO. IF YOU DO WELL IN RURAL COUNTIES IN ARIZONA REGARDING EDUCATION, YOU CAN WIN.

NANEZ: YOU ABSOLUTELY CAN WIN. AND THAT TIES INTO ALL OF THESE RACES, BRINGING OUT RURAL VOTERS, VOTERS THAT DON'T TRADITIONALLY ALWAYS COME IN THE NUMBERS THAT WE HAVE SEEN. EVEN THAT -- 1.7 PERCENTAGE POINT, THE TINIEST BIT. SO YOU BETTER BELIEVE THAT WHEN YOU SAY RURAL VOTERS THAT THE CAMPAIGN IS LOOKING AT THAT RURAL VOTER. WHAT DO RURAL VOTERS WANT TO HEAR AND SAY? IN WATCHING THE DEBATE, WHAT I FOUND INTERESTING IS HEARING THINGS THAT YOU WOULD NOT TRADITIONALLY HEAR FROM THE REPUBLICAN CANDIDATE, AND HER NOT GOING HARDER AFTER SCHOOL CHARTER REFORM.

TED: YES, I THOUGHT THAT WAS FASCINATING.

GOLDSTEIN: IT WAS. I WANT TO COME BACK TO YOUR POINT ABOUT THE RURAL VOTERS. BASED ON WHAT WE SAW FROM GARRETT ARCHER HOW THINGS WENT IN THE DEMOCRATIC PRIMARY, SCHAPIRA DID WELL IN MARICOPA COUNTY AND FLAGSTAFF AND HOFFMAN DOMINATED RURAL ARIZONA. THIS MIGHT BE A BATTLE OF RURAL ARIZONA ON BOTH SIDES.

TED: AND WE KNOW FOR A FACT THAT PEOPLE IN RURAL ARIZONA HAD DIFFERENT IDEAS REGARDING EVERYTHING INCLUDING EDUCATION, AND SOME DEMOCRATS IN RURAL ARIZONA DON'T HAVE A HECK OF A LOT IN COMMON WITH DEMOCRATS IN MARICOPA OR PIMA COUNTY.

CAMPBELL: I WAS TALKING TO CHAD CAMPBELL, SOMETIMES THE PARTISAN DIVIDE IS NOTHING COMPARED TO THE DIVIDE BETWEEN RURAL AND URBAN DEMOCRATS. FRANK RIGGS MIGHT LOOK MORE APPEALING TO MORE MODERATE DEMOCRAT WHO'S NOT IN THE HEART OF MARICOPA COUNTY. ALTHOUGH CATHY HOFFMAN DID TRY TO TAKE GROUND GAME TO MORE RURAL AREAS, THAT'S WHY SHE DID BEST SCHAPIRA IN THOSE PARTS. SHE SHOULD TRY TO FOCUS HER EFFORTS THERE BECAUSE THIS IS NOT NEWS TO HER.

TED: YEAH. ALRIGHT AND TALKING ABOUT THE ELECTION, WE HAD THE PRIMARY VOTE HERE. RECORD TURNOUT. THAT'S NOT A SURPRISE CONSIDERING THE POLITICAL CLIMATE RIGHT NOW?

NANEZ: IT'S NOT A SURPRISE BUT WE'VE ENTERED THE AGE OF THE UNKNOWN. WE'VE ENTERED THE AGE OF THERE WERE TEN POLLS THAT SAID THIS AND DOESN'T TURN OUT THAT WAY. SO I THINK IT WAS STILL A PREDICTION UP UNTIL THE POINT THAT IT HAPPENED. SO NOW WE'RE AT THAT HOW DID THAT HAPPEN? HOW DID WE GO FROM APPROXIMATELY 30% IN 2010 TO 33%, JUST THE LITTLE EDGE. WHAT'S HAPPENING? IS IT THE RURAL VOTERS? THERE ARE PEOPLE PARSING THIS. THEY'RE PARSING THE IDEA OF IS THERE A TEACHER EFFECT? IS THERE STILL A RED FOR ED? WE HAVE A RULE EFFECT? IS THERE A TEACHER EFFECT? IS THERE PERHAPS A PARENTAL EFFECT, GRANDPARENT EFFECT? HOW MUCH CAN THAT WAIVE EDUCATION-CENTERED ARIZONA AFFECT AN ELECTION. TED: REGARDLESS OF THE EFFECT, WHEN YOU GET TO THE VOTES CAST, REPUBLICANS, 56% OF PRIMARY BALLOTS. DEMOCRATS, 44. THOSE NUMBERS ARE STILL THERE, AND YET IT'S A LITTLE CLOSER THAN WE'RE USED TO SEEING IRONICALLY. A DOZEN POINT DIFFERENCE. WHAT YOU PROBABLY SAW, INDEPENDENTS BASED ON DISTRICT WHETHER THEY WANTED TO CAST AS REPUBLICAN OR DEMOCRATS, THAT'S A BIG DEAL. BUT TWO FACTORS, TED. ONE OF THEM IS THE NAME WE CAN NEVER ESCAPE, PRESIDENT TRUMP, AND THE OTHER EDUCATION. IT'S GOING TO BE K-12, DONALD TRUMP AND I REALLY THINK WE HAVE TO SEE WHICH WINS OUT. FROM A LOCAL STANDPOINT. K-12 IS HUGE, WE'RE GOING TO HEAR ABOUT IMMIGRATION, HEALTH CARE BUT EDUCATION IS SO DOMINANT AS WE SAW WITH RED FOR ED. DOES PRESIDENT TRUMP, DOES THE ORANGE OF PRESIDENT TRUMP TRUMP RED FOR ED. SO ITS ORANGE VS THE RED FOR ED.

TED: I SAW WHAT DID YOU THERE. DO YOU AGREE WITH WHAT HE JUST SAID THERE.

CAMPBELL: SURE, THE TRUMP EFFECT IS GOING TO BE HUGE BECAUSE IT DEPENDS WHERE THE CANDIDATES COME DOWN IN RELATION TO WHATEVER THE PRESIDENT IS SAYING OR TWEETING, RATHER, IN THE MOMENT, BUT ALSO I THINK IT GETS BACK TO THOSE INDEPENDENT VOTERS TRYING TO RAISE THEIR VOICES AND THINK IT GETS BACK TO THE DISCERNING VOTERS YOU WERE HOPING FOR.

TED: YES.

CAMPBELL: PEOPLE ARE TAKING A GOOD HARD LOOK AT CANDIDATES AND THAT'S INSPIRING FOLKS WHO DIDN'T PARTICIPATE IN YEARS PAST TO PARTICIPATE THIS TIME AROUND.

TED: ALL RIGHT WEEK HAD POLLING PLACE PROBLEMS, DURING THE ELECTION. QUITE A FEW PROBLEMS, 95 POLLS PLACES WERE AFFECTED. EQUIPMENT WASN'T SET UP. COUNTY RECORDER ADRIAN FONTES ON THE PROGRAM EARLY THIS WEEK, AND HE ADDRESSED WHAT WENT WRONG.

FONTES: WE HAD A CONTRACTOR WHO WAS SET TO ESTABLISH AND SET UP A BUNCH OF THE NEW ELECTRONIC EQUIPMENT WE HAD THE DAY BEFORE, AND EARLIER THAT MORNING. UNFORTUNATELY THAT DIDN'T HAPPEN, AND SO WE ENDED UP NOT BEING ABLE TO OPEN A LOT OF PLACES.

TED: WHY DIDN'T THAT HAPPEN?

FONTES: YOU WILL HAVE TO ASK THEM THAT PARTICULAR QUESTION.

TED: DID YOU ASK THEM WHY THIS HAPPENED?

FONTES: YOU KNOW, WE WORKED THROUGH THE PROBLEM ON MONDAY, THE DAY BEFORE THE ELECTION, AS WE PUSHED FORWARD, WE WERE GIVEN SEVERAL ASSURANCES AS THE DAY WENT ON THEY WOULD GET US THE RESOURCES WE NEEDED EARLY ON TUESDAY MORNING, AND THEN EARLY ON TUESDAY MORNING, THEY DIDN'T COME THROUGH AT THAT POINT EITHER.

TED: SO THIS IS TEMPE'S INSIGHT ENTERPRISES, HE SAID IT'S THEM, THEY SAID NO, IT'S YOU, AND HE SAYS IT WILL BE READY BY NOVEMBER. THEY'RE NOT SAYING MUCH ABOUT THAT ANYMORE. CAN WE EVER GET THIS RIGHT?

NANEZ: YOU KNOW, I SPENT MUCH OF MY DAY OUT DRIVING AROUND TO POLLS AND TALKING TO VOTERS. I HEARD OVERWHELMINGLY FROM DEMOCRAT VOTERS THAT WERE APPALLED WITH WHAT HAD HAPPENED. THAT DISCERNING VOTER THAT WE ARE SO FOND OF FOR THIS PARTICULAR SESSION WAS DISCERNING THAT THEY FELT THAT THEY HAD SOLVED THIS PROBLEM IN ELECTING FONTES, AND THEY EXPECTED IT TO GO OFF RELATIVELY WELL AND THEY WERE DISENCHANTED WITH THE ENTIRE SYSTEM.

TED: NOT ONLY THAT, BUT THERE WAS A REPORT APPARENTLY RELEASED OR PRODUCED REGARDING WHAT HAPPENED HERE. THAT REPORT HAS NOT BEEN RELEASED. I ASKED HIM WHAT'S UP WITH THAT?

FONTES: WE DID CREATE A REPORT, DID I TALK ABOUT THE FACT I WAS HOPING TO RELEASE THE REPORT. THAT CAME OUT BECAUSE WE WERE GETTING QUESTIONS, WHAT'S GOING ON OVER HERE, OVER THERE. WE STARTED COMPILING THE INFORMATION, AND I WAS LIKE SOON LET'S PUT A REPORT OUT THERE. AND BEFORE WE PUT IT OUT, WE HAVE ATTORNEYS LOOK AT IT. FOR A VARIETY OF REASONS, THEY ADVISED ME A CERTAIN WAY AND I TOOK THAT ADVISE.

TED: THE CONTRACTOR SAYS YOUR OFFICE WAS UNPREPAREED?

FONTES: SURE, THEY'RE LOOKING DOWN THE BARREL OF THE MARICOPA COUNTY SHOTGUN. OF COURSE THEY'RE GOING TO SAY THAT. ONCE WE GET THE INFORMATION OUT, IF IT HAS IT GO THROUGH DISCOVERY AND LITIGATION OR JUST GO WITH THE REGULAR INVESTIGATION THAT'S HAPPENING BECAUSE OF THE AUDIT, THE TRUTH WILL COME OUT IN THE END.

TED: ALL RIGHT, SO HE SAYS HE WANTS TO RELEASE THIS REPORT, AND THE REPORT WILL LIKELY BE RELEASED ONCE THE AUDIT IS RELEASED. CAN'T DO IT, ATTORNEYS ARE SAYING NO.

GOLDSTEIN: THAT NEVER SOUNDS GOOD. THIS HAS NOT BEEN MR. FONTES' BEST MOMENT. MANY HIGH HOPES FOR THEM. DISENCHANTED DEMOCRATIC VOTERS BECAUSE OF HOW FORCEFUL HE CAME OUT WHEN HE FIRST RAN FOR OFFICE. VERY IMPRESSED, ARTICULATE PERSON. I THINK HE'S REALIZING THIS JOB IS EXTREMELY COMPLICATED, SEEMINGLY ESPECIALLY IN ARIZONA. HE HAS BANKED A LOT ON THE VOTING CENTERS. HE LIKES THOSE AS A BACKUP PLAN. THERE'S A LACK OF UNDERSTANDING OF HOW SOME OF THE THINGS ARE SUPPOSED TO WORK AND I'M NOT SURE WHOSE FAULT THAT IS, BECAUSE WE'RE SEEING VOLUNTEERS, SEEN THIS FOR YEARS. AS THINGS CHANGE, WE'RE COUNTING ON VOLUNTEERS TRY TO GIVE THEIR TIME. THINGS GO WRONG, WHO FIXES IT?

TED: DO WE HAVE ENOUGH ANSWERS OR HAVE TO WAIT FOR THE REPORT?

CAMPBELL: WE ABSOLUTELY DON'T HAVE ENOUGH ANSWERS AND THE ISSUE SPEAKS TO ANOTHER THEME, THAT'S ACCOUNTABILITY. NOT ENOUGH TO SAY I HAVE A REPORT AND I'M TOLD I CAN'T DO THIS. THAT'S NOT FESSING UP TO WHAT HAPPENED. WHAT HAPPENED ON ELECTION DAY AFFECTED REAL VOTERS, AND THAT'S A VERY IMPORTANT IN A YEAR WHERE PEOPLE ARE TRYING TO PARTICIPATE.

TED: FONTES WAS SEEN AS A RISING STAR, A DEMOCRAT WINNING IN MARICOPA COUNTY. HAS THE STAR DIMED?

NANEZ: YES, DEFINITELY SEEMED A RISING STAR, LATINO VOTERS SAW A TURN HERE. IT ENERGIZED A LOT OF YOUNG VOTERS TO SEE THE TURN THEY DID NOT EXPECT. I THINK TO SAY THIS IS NOT A SHINING MOMENT, IS TO SAY THE VOTERS ARE EXPECTING MORE THAN THE LAWYER TOLD ME NOT TO DO SO. I THINK THAT THEY ARE SAYING WE WILL WOULDN'T HAVE TO BE HERE AND LISTEN TO A LAWYER IF YOU HAD GOTTEN IT RIGHT. I BELIEVE IT WAS AZ CENTRAL REPORT WITH A COMMENT FROM HIM SAYING WE'RE TALKING WITH THE POLLING SITES TO SEE IF THE POLLING SITES WILL OPEN UP EARLIER TO DO TESTING EARLIER. VOTERS HERE AT THIS MOMENT ARE SAYING, ARE YOU KIDDING ME? YOU'RE TALKING TO THEM? YOU HAVEN'T NEGOTIATED THAT?

TED: LET ME TAKE US BACK TO POLITICS WHICH WE'RE ALL COMFORTABLE WITH. WITHOUT A REPORT, WE KNOW THIS. FONTES IS A GUY WHO PROBABLY WOULD BE FIT FOR ANOTHER POSITION. THIS IS VERY MUCH A NUMBERS JOB, THIS IS ALMOST AN ACCOUNTING POSITION. HE IS ARTICULATE, ENERGETIC, WANTS TO BE IN THE PUBLIC. MAYBE THIS IS NOT WHERE HIS STRENGTH IS AND WE'RE SEEING THAT NOW.

NANEZ: IT'S A FULL TIME JOB. THIS IS NOT A I DO MY LAWYERING ON THE SIDE AS WELL. YOU TALKED ABOUT THE FACT THAT WE RELIED GREATLY AND HEAVILY ON OUR POLL WORKERS WHO ARE WONDERFUL. THEY'RE WONDERFUL. HOWEVER, THERE IS YEAR AFTER YEAR, WE HEAR THE INCONSISTENCY FROM VOTER REPORTS THROUGH NEWS SITES AS WE DO THE WORK TOGETHER OR ACLU WHERE THEY SAY FROM ONE POLL WORKER FROM ONE POLL SITE TO THE NEXT, IT WAS COMPLETELY DIFFERENT.

TED: ALL RIGHT, WE GOT ABOUT A MINUTE LEFT HERE. REPRESENTATIVE PAUL MOSELEY, APPARENTLY, HAS SURRENDERED TO AUTHORITIES AFTER A WARRANT WAS ISSUED BECAUSE THE ALLEGED LEAD FOOT NEEDED TO MAKE AN APPEARANCE FOR SPEEDING. WHAT IS UP WITH THIS? HE LOST HIS PRIMARY, SO HE WON'T BE IN THE LEGISLATURE FOR LONG AND THE LEGISLATURE WON'T BE IN SESSION. STILL, THIS IS A FASCINATING STORY.

CAMPBELL: SELF-PROFESSED LEAD FOOT. THE SAGA KEEPS GETTING CRAZIER AND CRAZIER, WE KNEW HE WASN'T TICKETED WHEN HE ADMITTED DOING 120, 130, 140 DOWN A 55 MILES AN HOUR CLAIMING LEGISLATIVE IMMUNITY. NOW HE DIDN'T SHOW UP FOR COURT DATE. HE MIGHT HAVE NOT KNOWN ABOUT THE DATE. HE HAS DAVID STRINGER, A FORMER FELLOW LAWMAKER NOW REPRESENTING HIM. IT JUST GETS DEEPER AND DEEPER.

TED: HE'S BEEN QUOTED, I THINK WITH THE HAVASU TIMES, I'M HAPPY I DIDN'T WIN, THIS MEANS I CAN MOVE FROM HAVASU. WHO'S HIS PR GUY?

GOLDSTEIN: HE HASN'T LEARNED A LESSON. THE ONE LESSON I WONDERED, WILL HE BE ON TIME FOR COURT DATES? WILL HE SPEED TO GET THERE ON TIME OR TAKE IT EASY.

TED: WILL HE TAKE UBER OR LYFT?

GOLDSTEIN: I HOPE SO.

TED: IF HE HAS THE STICKER ON THE CAR, STAY OFF THE ROADS. HE DID FINALLY GO TO COURT APPEARANCE. DID HE PLEAD -- HE PLEADED NOT GUILTY?

CAMPBELL: HE DID, YES. WE'LL SEE WHAT HAPPENS NEXT. HE HAS A COURT DATE IN OCTOBER.

TED: HE BRAGS GOING 140 BUT HE PLEADS NOT GUILTY GOING 95.

CAMPBELL: CORRECT.

TED: THANK YOU ALL FOR JOINING US. GOOD TO HAVE YOU HERE. COMING UP ON "ARIZONA HORIZON," NEW EXHIBIT TAKES A LOOK AT HISTORIC SCOTTSDALE AND WE'LL HERE WHAT'S NEXT FOR THE PHOENIX CHORALE, THAT'S MONDAY ON "ARIZONA HORIZON." THAT IS IT FOR NOW. I'M TED SIMONS. THANK YOU SO MUCH FOR JOINING US. YOU HAVE A GREAT WEEKEND.

In this segment:
Dianna Nanez of The Arizona Republic
Steve Goldstein of KJZZ Radio
Katie Campbell of Arizona Capitol Times
SPOTLIGHT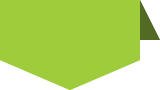 STAY in touch
with
azpbs.
org
!
Subscribe to Arizona PBS Newsletters: